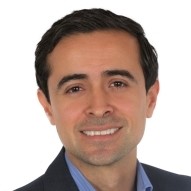 Carlos Castillo
Carlos Castillo is an Associate Vice President, Fleet Management for Geotab, bringing his accumulated experience in operations and strategy consulting in Latam, and Marketing expertise to understand the business realities in the region.
Subscribe to the Geotab Blog
Sign up for monthly news and tips from our award-winning fleet management blog. You can unsubscribe at any time.