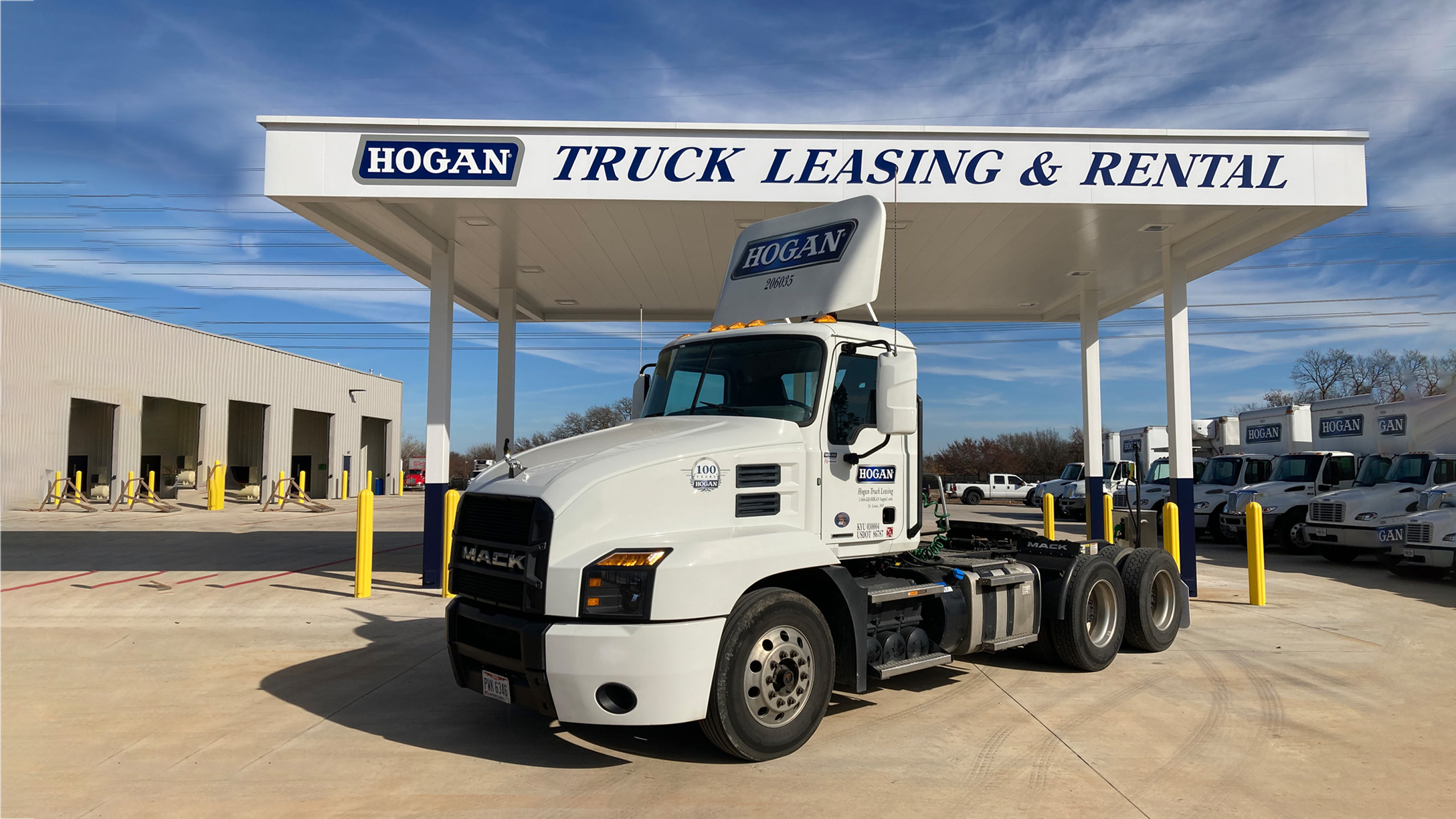 Better billing and management: Hogan Truck Leasing's journey to saving millions
Published on May 25, 2023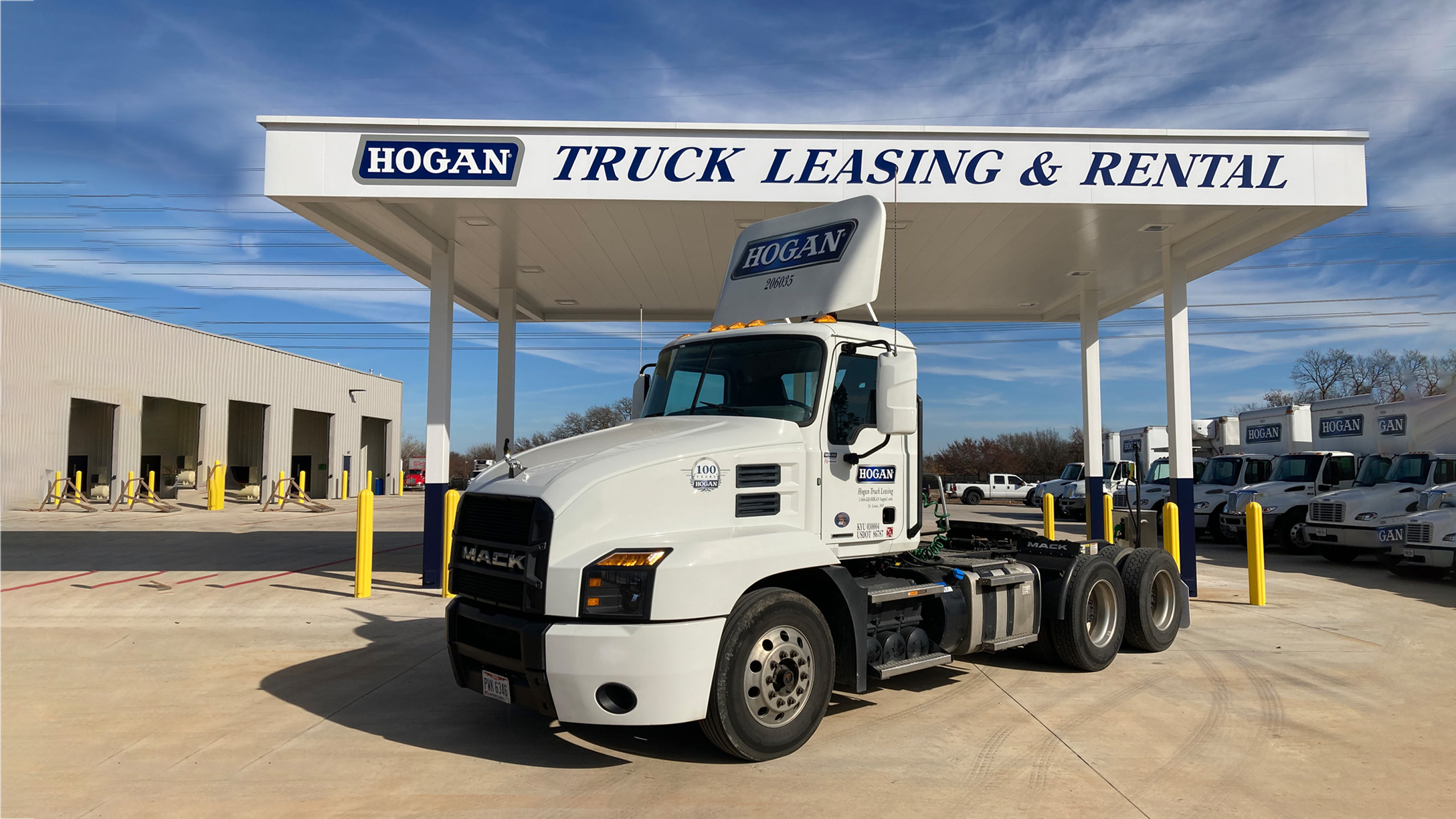 As one of the largest commercial truck rental and leasing fleets in the U.S, Hogan Truck Leasing prides itself on being a family-owned business with exceptional customer service. To continue that tradition, Hogan worked with their Reseller, Fleet Nav Systems, to choose Geotab to help them simplify reporting, automate manual tasks and enhance customer service.
A fleet that keeps on growing!
Hogan was founded in 1918 and proudly celebrates over 100 successful years in business. Hogan rents and leases everything from box trucks to Class 8 tractor-trailers. With such a variety, Hogan maximizes efficiency and capacity to provide a cost-effective solution to customers who need a vehicle anywhere from a single day to months at a time.
Challenge: ELD mandate and data management
Nick Incrocci jokes that Hogan Truck Leasing was in the "stone age" before becoming a Geotab customer. Nick is the Director of Quality Assurance at Hogan. In 2017, with the approaching ELD mandate in the U.S., he needed a compliance solution that could provide operational visibility and help Hogan efficiently manage its data.
When operating a large fleet of vehicles, manually recording mileage or relying on customer input wasn't scalable. Inaccurate odometer readings were leading to wear and tear on vehicles that Hogan wasn't being compensated for. Those miles added up and simultaneously drained profitability. With Geotab, Nick says that "going from doing things manually to doing things automated saves everyone time and money."
Solution: Geotab telematics and Fleet Nav Systems
An effortless ELD… that goes beyond ELD
Ultimately, Nick wanted to empower his customers to manage their own drivers and Hours of Service (HOS) while using Hogan vehicles. Geotab's easy-to-use ELD solution, which also simplifies log management and improves safety, was the perfect fit for Hogan. He says, "Geotab has made it easy for our customers to do business with us."
Hogan chose Geotab because it's intuitive and easy for drivers to use, which made the implementation process more efficient for customers. Geotab helps Hogan run a more efficient fleet with the flexibility to adjust and pivot based on its needs as the business evolves.
Automated billing and better data management
In the past, Hogan would bill customers weekly for mileage. Each customer emailed Hogan with their numbers and Hogan would put that into their system.
With Geotab, it's all automated. Hogan can immediately download that information and bill it to their customers with 100% accuracy. IFTA and IRP reporting is streamlined, Hogan saves licensing and compliance time and their customers don't have to email trip mileage.
Driver Vehicle Inspection Reporting (DVIR)
In addition, Geotab's DVIR capability lets Hogan organize preventative maintenance schedules for their vehicles based on more accurate mileage.
The team at Hogan is automatically notified when customers fill out a DVIR form. They prioritize maintenance items accordingly to help reduce violations for their customers.
Incrocci has "learned the possibilities are endless when it comes to creating custom rules and alerts" with Geotab.
Dual Share data management solution
In addition to Geotab's ELD and telematics solution, the nature of Hogan's business as a leasing and rental organization means they have some nuanced data needs.
Nick wanted visibility across his entire fleet, but he also wanted his customers to have visibility into the vehicles they were using. However, since data privacy is important, Nick needed to keep those data views separate.
Fleet Nav Systems, an authorized Geotab Reseller, built a custom solution to meet Hogan's needs. Each of Hogan's customers has its own database in MyGeotab and complete control over its data, separate from all the other vehicles in Hogan's fleet.
According to Stephen White, Associate Vice President, of Enterprise Sales at Geotab, "When customers lease or rent vehicles, they also want data from those vehicles. With Fleet Nav Systems, Hogan's customers get the data they need and Hogan also gets the data from their fleet."
That means Hogan gets one stream of data from their entire fleet while their customers each get an individual stream for the vehicles they're using. And it's all automated, making everything for Hogan — and their customers — easier.
Incrocci says, "With Dual Share, being able to have those two sets of data go both to Hogan and to the customer… is huge for us as well."
Impact: Reduced miles credited by 62% to save millions of dollars
The combination of Geotab and Fleet Nav Systems exceeded Hogan's expectations. In the past, Hogan would need to credit their customers based on inaccurate mileage calculations on their vehicles. Since that's now automated, Hogan has:
Reduced cost of miles credited by 62%: With automated odometer billing and data, Hogan saved "millions of dollars."
Improved customer service: Automating their mileage and billing process meant saving the customer time and providing far greater billing accuracy.
Reduced number of miles credited: Cutting mileage by over half keeps customers happy and reduces billing questions from Sales and Accounts Receivable teams.

Next steps: Expand on success
So what's next for Hogan? With the success they've had with Geotab and Fleet Nav, they're looking to transfer that success into other areas of their business:
Refrigerated equipment — The team at Hogan is investigating cold chain telematics to provide visibility into engine hours of refrigerated equipment across their entire fleet to improve maintenance and billing accuracy.
Engine diagnostics — Hogan also wants to take advantage of Geotab's engine data to improve maintenance scheduling and performance. This data will help them reduce costs and downtime for their fleet.
From the fleet manager
"Geotab is a tool that has allowed us to gain visibility into our business like never before. It has provided us with data and insights to run a more effective business. It has allowed us to improve our service and offering to our customers. Without Geotab, we wouldn't be able to do what we're doing today."
— Nick Incrocci, Director of Quality Assurance, Hogan Trucking
Client profile
Client name:
Hogan Truck Leasing
Industry:
Rental and Leasing
Types of vehicles:
Commercial trucks
Ready to optimize your fleet?
Let us show you how simple it is to use our web-based software and fleet tracking devices to manage your fleet.