We've researched over 3,800 ghost towns to show their spread across the country and within each state.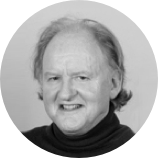 Professor of American Studies
Ghost towns are primarily associated with the Wild West frontier and people flocking to areas with valuable mineral resources, including gold and silver in the Rockies and oil in Texas. Just as it was important that the mines of Colorado and California could ship their riches out by rail, the vast cattle ranches of western plains needed to reach the rail head to turn their steers into cash. So the majority of ghost towns date from the 1880-1940 period of westward expansion and industrialization.
Texas and California top the list thanks to mining and oil towns, with Texas surging after 1901's Spindletop discovery and California towns booming in the rail expansion of the 1880s. Great Plains states such as Kansas, Oklahoma and the Dakotas have the ruins of farming communities destroyed by the Dust Bowl and economic downturns of the 1930s. In recent decades, heritage tourism has given some ghost towns a second chance to thrive, attracting visitors from around the world.