Geotab Keyless: Simplify the rental experience
Provide customers with a seamless and contactless rental experience with secure keyless technology from the world's #1 telematics vendor.
The key to rental success awaits
The key to rental success awaits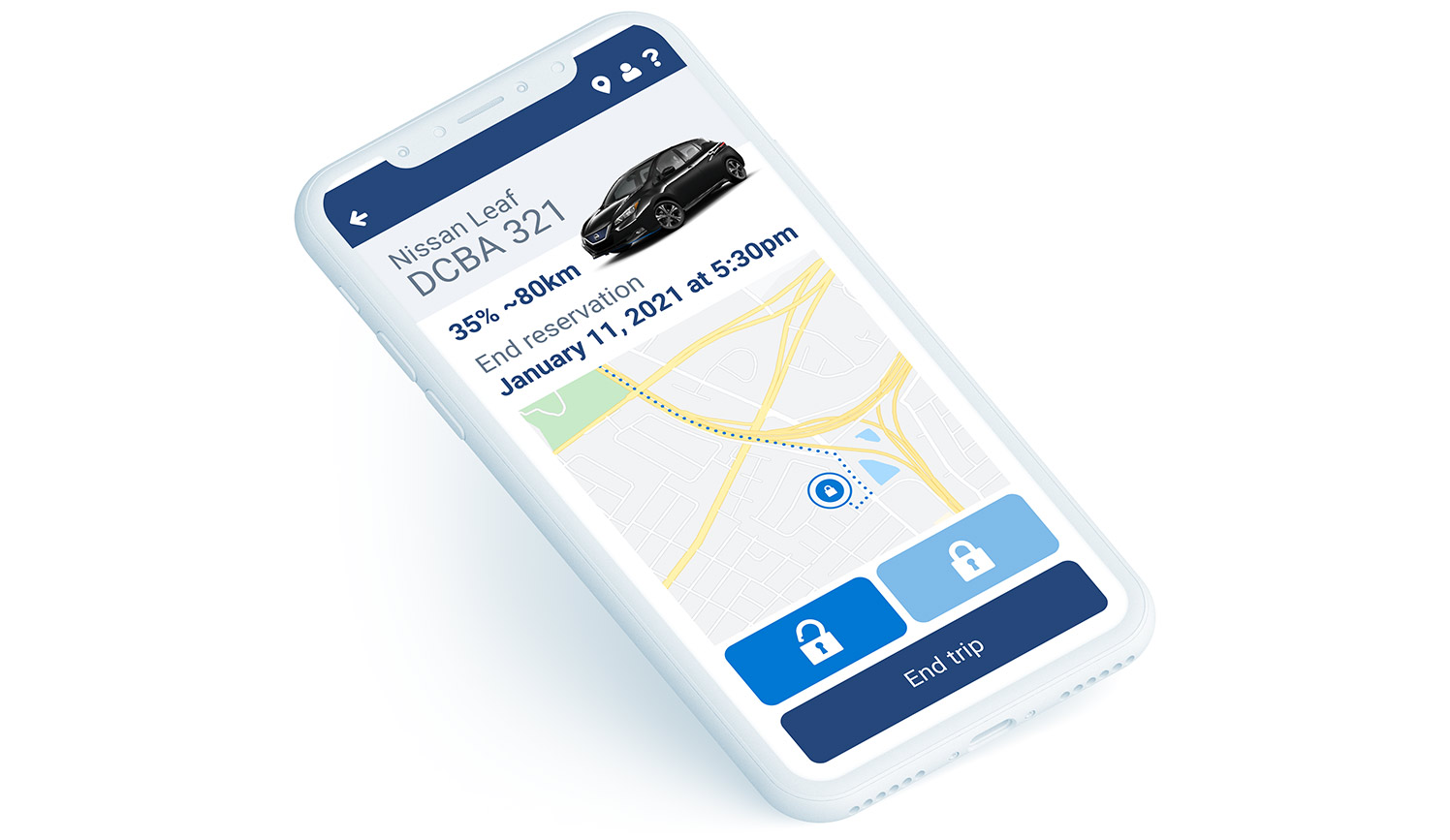 Digital Keys for secure, keyless vehicle access
Virtual key handover means no long wait times for customers and a contactless experience.

Key features:

• Fully digitized keys.
• Remote vehicle management.
• Lock, unlock and locate vehicles from your phone.
• Works with any vehicle with a key fob – regardless of make, model or year.
• Install in minutes with no wire-cutting.
---
Why Geotab Keyless?
Improve customer experience with a contactless option
Virtual key handover means no more long wait times for customers. Vehicles can be assigned during booking instead of at the counter for a quick and seamless rental process with no key pickup or drop off.
Reduce costs and inefficiencies for a leaner operation
Minimize overhead costs with the ability to securely grant and centrally manage access to rental cars. Access can be remotely granted or withdrawn in seconds for a smooth transition with customers, cleanup staff and mechanics.
Protect your assets
It takes just seconds to remotely ensure all vehicles are locked at the end of a reservation. With disable starter functionality, you can protect your vehicles from potential theft.
Unlock the power of vehicle data
Geotab Keyless is fully integrated with a scalable and flexible telematics platform, providing you with the tools needed to optimize fleet performance at every level. • Confirm vehicles are in peak operating condition before customers drive off the lot. • Receive automatic notifications for potential collisions, low tire pressure, EV current state of charge, engine troubles and more. • Active tracking and geolocation will alert you the moment a rental is returned.
Seamless integration with software reservation platform
Integrate Geotab Keyless directly into your own software with our easy-to-use APIs, or work with one of Geotab's trusted best-in-class software reservation partners.
Learn more about digitizing the rental experience with Geotab Keyless
Book a free consultation with a Geotab industry expert.