A global leader in IoT and connected vehicles
Get data-driven insights and improve the performance of your fleet with our customizable telematics solution.
Request a demo
World leader in telematics
3.6 million+
Active subscribers in 130 countries
55 billion+
Data points processed daily
160 million+
Kilometers driven every day
---
Discover the Geotab advantage
Choose Geotab for the most comprehensive and scalable fleet management platform on the market.
Here's what sets us apart:
Open platform
Allows seamless integration with existing fleet management systems and custom solutions from third-party developers.
Scalability
Scalable to support fleets of any size and can be expanded as your business grows.
Comprehensive data collection
Geotab facilitates the collection of customer-owned data from vehicles, drivers and other sources to provide a complete view of fleet performance.
Rich database
Maintaining the highest-quality vehicle database, built over 22 years, we continuously unlock new value for our customers.
Data intelligence
Geotab enables better-informed decisions by analyzing data from 3.6 million connected vehicles and providing insights and recommendations powered by AI and advanced analytics.
Focus on sustainability
Solutions to reduce your carbon footprint – track and reduce fuel consumption and get fleet electrification support.
---
---
An open platform for fleet management
MyGotab is a web-based fleet management software that displays all the information you need about vehicles and drivers. Access data for all vehicle types, including cars, light commercial vehicles, trucks and the world's largest supported electric vehicle, on one platform.
GPS vehicle tracking
Route optimization
Fuel and electricity consumption
Driver behavior management
Engine health and maintenance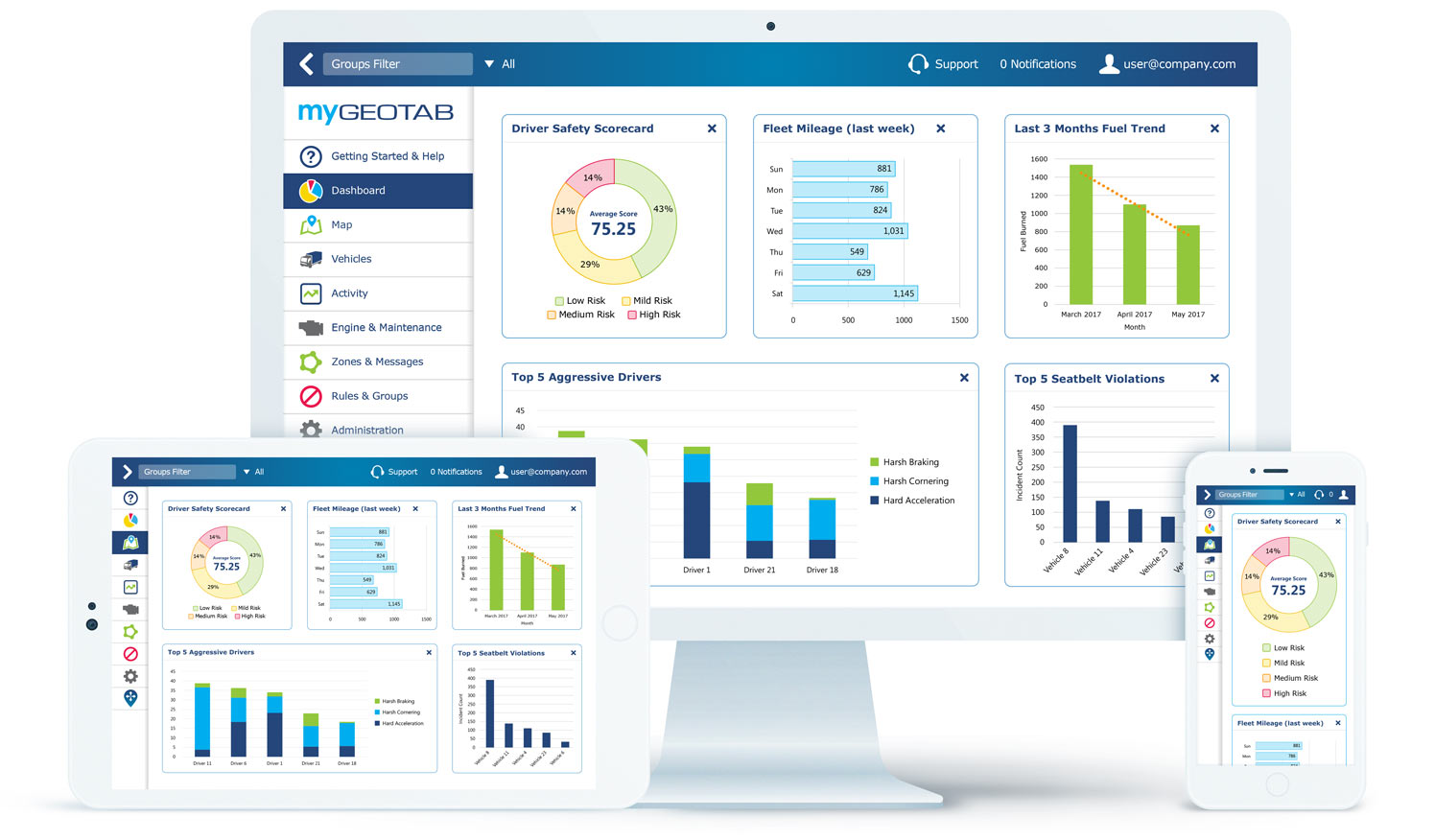 ---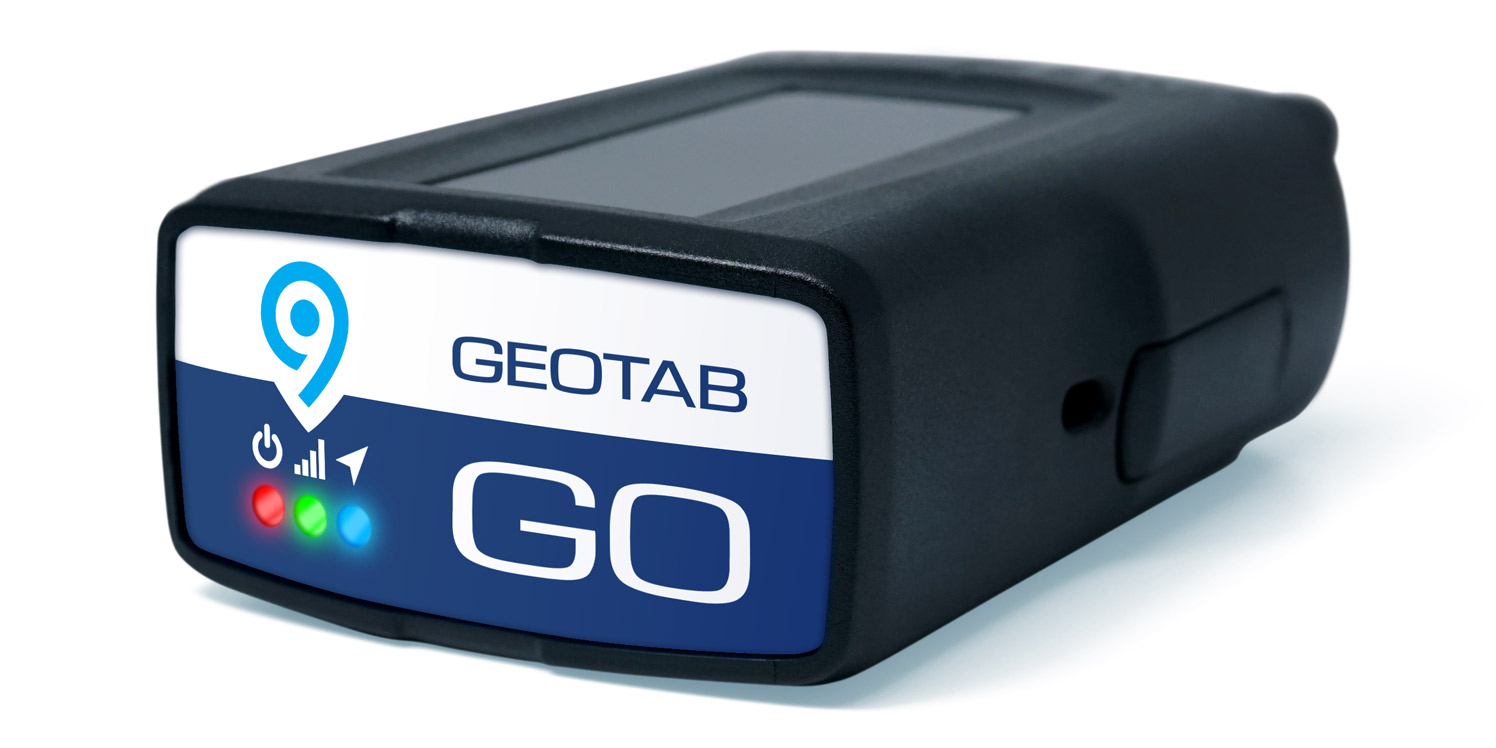 The leading device for collecting data from vehicles
The Geotab GO9 is an expandable vehicle tracking device that transmits rich fleet data on location, vehicle health, driver behavior and more. Features include:
32-bit processor
Accelerometer
Gyroscope
GNSS module
End-to-end cybersecurity
---
Geotab Marketplace
Access critical data with hardware or software solutions. Choose from hundreds of solutions tailored to your individual needs.
Seamless integration to the Geotab platform
Unlimited flexibility
Advanced security features
Customization
---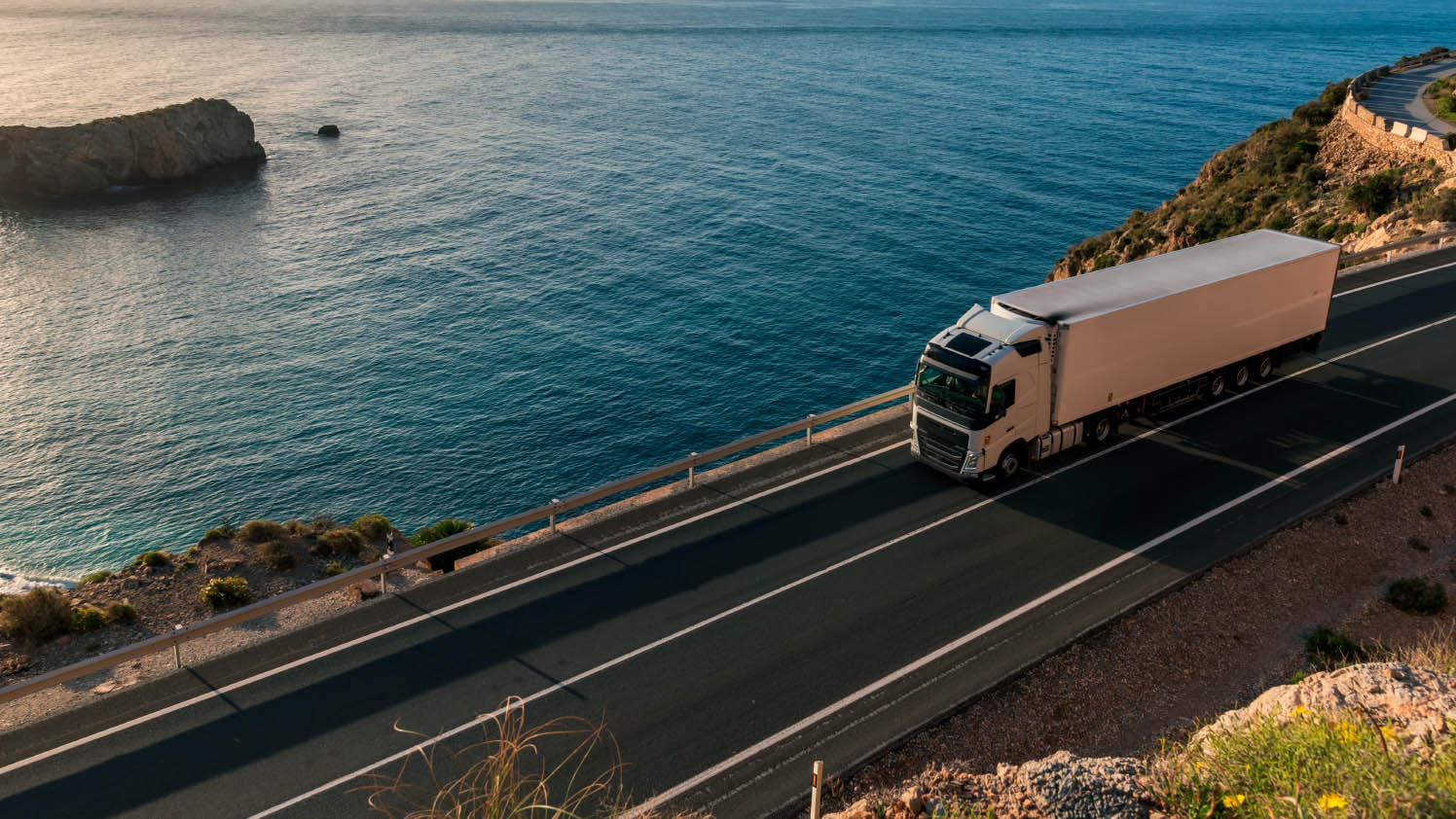 Fleet safety and fleet driver safety solutions
Improve safety on both sides of the wheel. Take advantage of Geotab's fleet management solutions for the well-being of your fleet and those around it.
Driver safety reporting
Driver coaching
Dash cams
Learn more about EVSA solution
---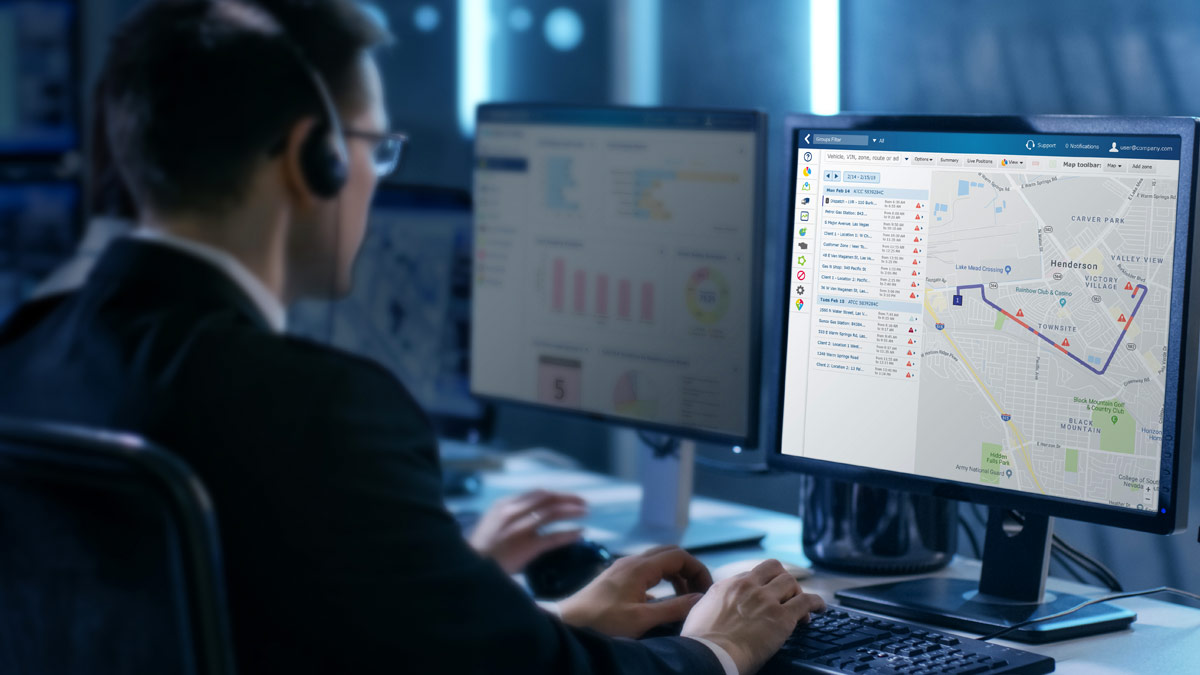 Fleet productivity
Understand your fleet data with custom reporting tools in MyGeotab. Improve productivity, efficiency, safety and more with valuable insights derived from your data. Analyze your fleet on one robust fleet management platform today.
---
Integrate fleet data into your BI tool
Gain deeper insights with Geotab Data Connector. Easily import clean data and then merge it with other data sources in your favorite BI tools, like Tableau and Power BI. No need for coding or manual reports – with Geotab Data Connector, you can securely and quickly integrate your data to get long-term insights that drive growth and profitability.
---
A robust telematics solution
Productivity
Increase the productivity of your fleet and drivers with our MyGeotab fleet management software.
Fleet Optimization
Lower costs and increase uptime by detecting engine faults and scheduling maintenance.
Safety
Improve driver behavior with safety reports and driver training, and reduce maintenance costs.
Sustainability
Reduce CO2 emissions with better driving behaviour and fuel efficiency. Explore electric vehicle options for your fleet.
Compliance
Help your driver comply with Irish rules and regulations: data privacy, personal mode and digital tachograph.
Expandability
Invest in an open platform for connected vehicles that can adapt to your individual needs.
---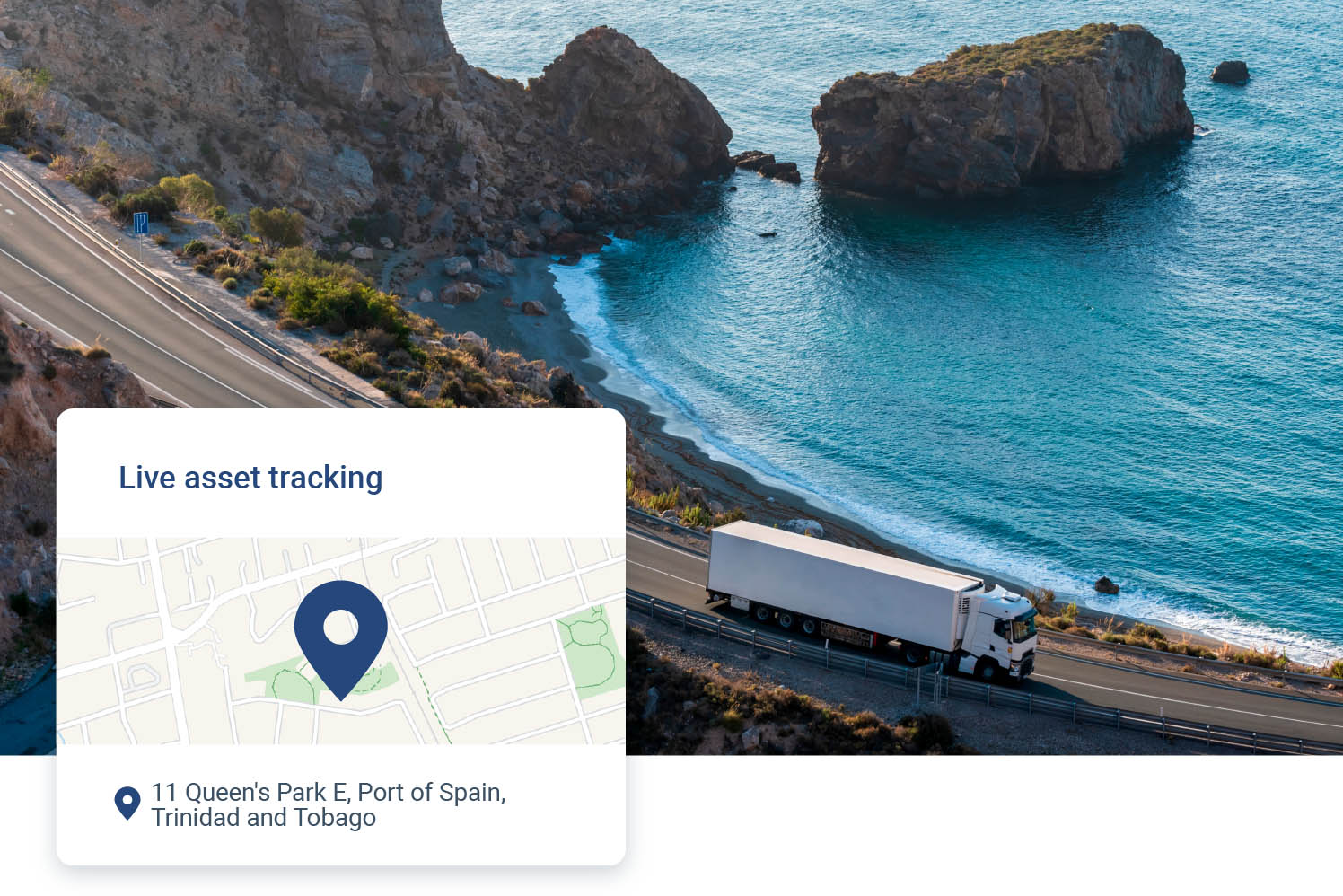 Asset tracking and management
Track your assets with ease in MyGeotab. Gain peace of mind knowing where all your high valued assets are, including locating lost trailers and managing and controlling their use and location. Improve your bottom line with Geotab's reliable asset tracking.
---
About Geotab
Geotab connects vehicles through secure IoT hubs to analyze data and enable companies to optimize fleet management. Geotab's open platform combines many third-party solutions and enables businesses large and small to automate their operations by integrating vehicle data with other data sources.
Processing more than 55 billion data points per day, Geotab uses big data and machine learning to increase fleet productivity, optimize it by reducing fuel consumption, increase driver safety and comply with changing regulations. Geotab products are available worldwide from authorized resellers.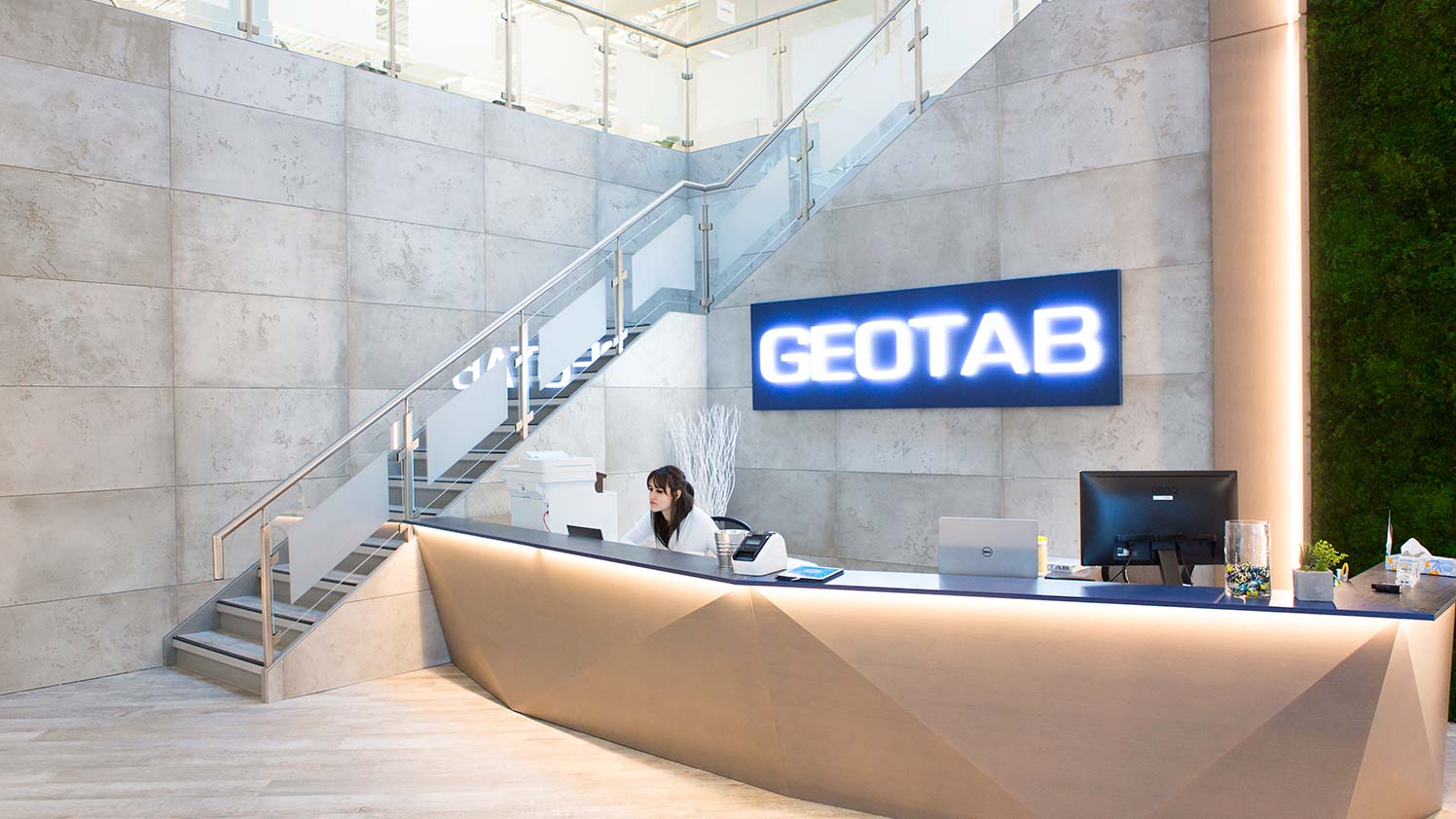 Connect with us
Let us show you how simple it is to use our web-based software and telematics devices to manage your fleet