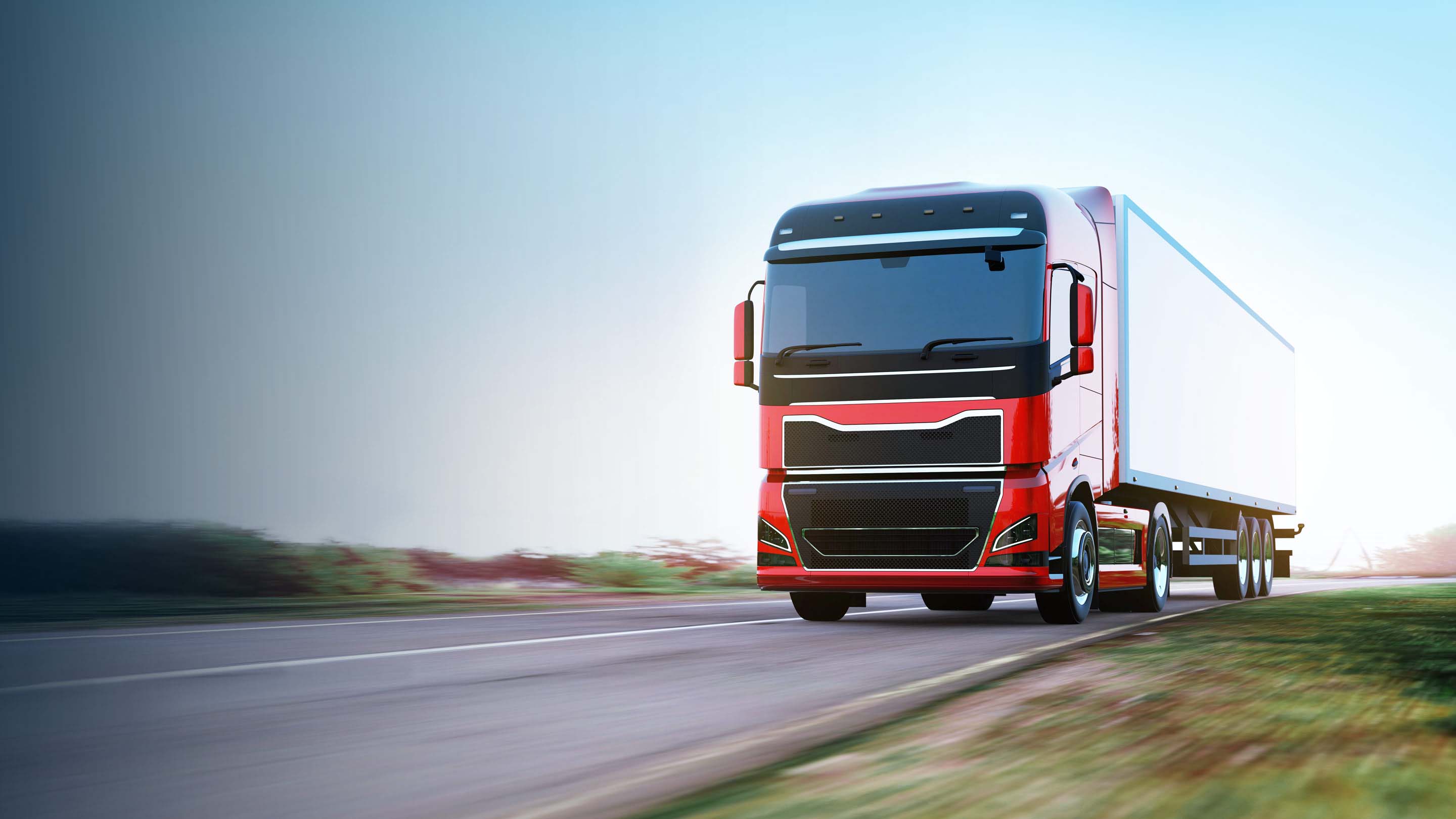 Telematics solutions for HGV
Offering cost competitiveness with greater visibility and customisability.
Contact us
Innovations that meet the challenges of today and tomorrow
Focus on engineering and access to data analytics to make long term decisions, while giving you the flexibility to adapt with ease.

With simple to customise solutions and a vast ecosystem of integrated partners, Geotab offers a world of choice when it comes to fleet optimisation, compliance, productivity and beyond.
---
Simplified tachograph management
Geotab Tachograph makes compliance easier by offering driver identification, real-time tacho status, remote download and analysis. With automatic remote downloading all information is updated in real-time, eliminating manual management of driver and vehicle information. Set email notifications alerting to expiring company cards and driver's cards, the expiration of legal downloading periods and more.
---
The Geotab advantage
Enhance visibility
Complete visibility of workforce, assets, and costs. Advanced dashboard reports for management. Monitor engine hours & PTO usage.
Improve fleet performance
Use Geotab's powerful rules engine to track what's important to your fleet. Receive alerts and reports based upon exceptions. Available for historical data.
Route optimisation
Reduce vehicle mileage and fuel consumption by creating zones and routes for your drivers. MyGeotab lets you compare actual versus planned routes.
Integrate ERP/TMS
Automate daily tasks and seamlessly manage vehicles, drivers and daily fullstop.
Access data insights
Use Geotab's data analytics to your advantage by accessing fleet benchmarking, urban infrastructure and environmental insights.
Advanced reporting
Create, run and deliver the information you want, the way you want it, and when you want it. Start with our standard reports, and make them more meaningful by tailoring them to your exact fleet needs.
Accurate ETAs
Provide accurate ETAs to customers by tracking delivery vehicle movement in real-time.
Increase sustainability
Track fuel efficiency and improve driving behaviour to reduce fuel costs. Receive alerts when your vehicles are idling excessively to cut emissions.
Improve driver safety
Provide driver feedback with optional GO TALK. Monitor driver habits with driver scorecards, risk and safety reports, alerts for hard braking, sharp cornering, and speeding.
---
Cold chain management
Monitoring the temperature of goods is critical in the delivery process. Geotab helps managers regulate temperature during transport to support cold chain operations. Geotab delivers real-time temperature monitoring, custom alerts, proof-of-delivery reporting and error code detection to improve your cold chain operations.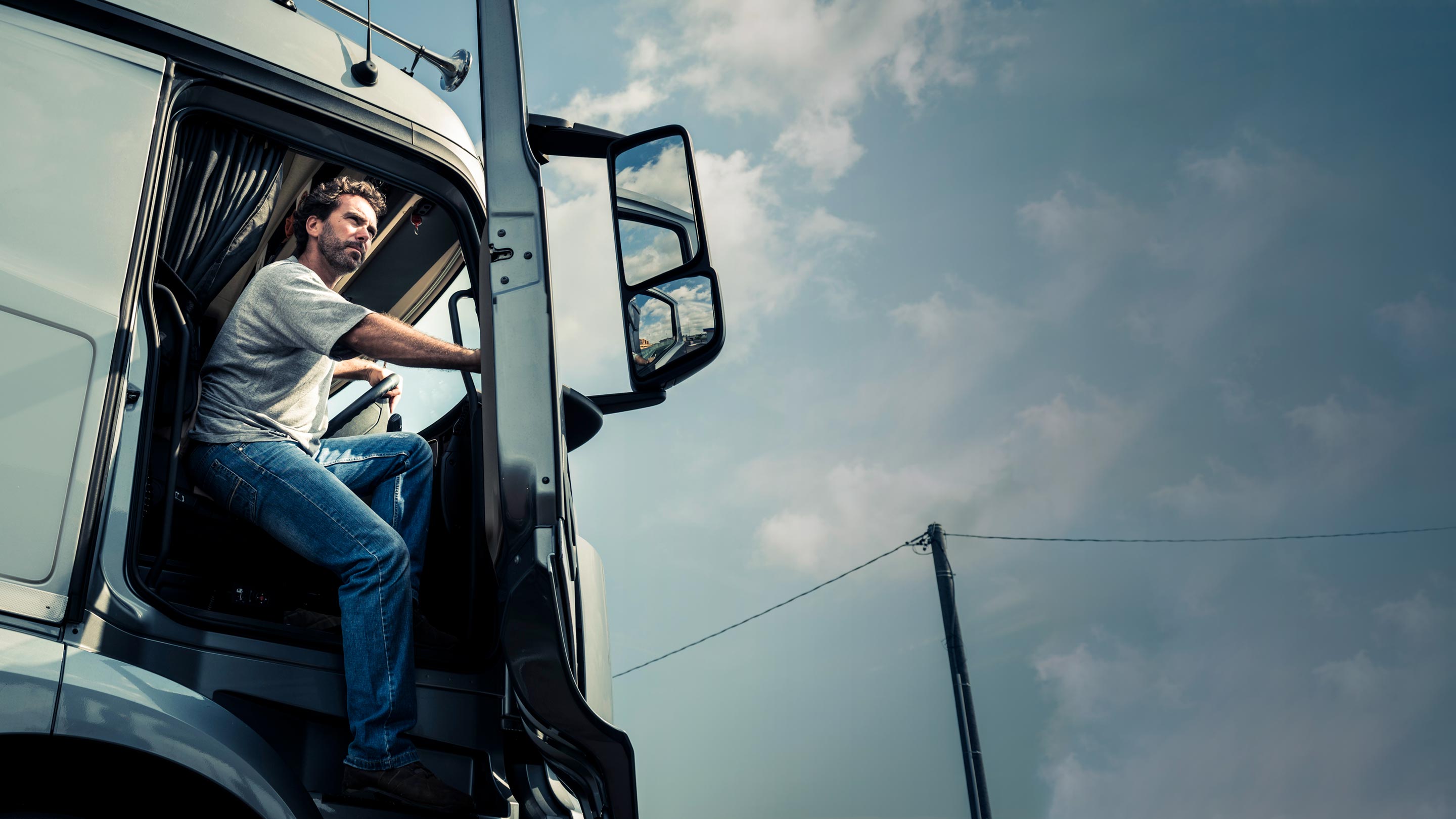 Get your goods to their destination worry-free with Geotab
With Geotab's digital tachograph and cold chain solution, fleets can gain full visibility and control of refrigerated truck temperature, maintaining compliance during the transport of valuable goods.
Fleet uptime optimisation
Simplified Tachograph management
Fuel consumption monitoring
Best-in-class integrated Marketplace partner solutions
Improved driver retention
Cold chain management
View brochure
---
---
Commonly asked questions
What is truck fleet management?
Truck fleet management enables you to go beyond simple GPS location tracking and gain a deeper understanding of your fleets movements. Use it to monitor vehicle health, driver behaviour patterns, EV battery charge, fuel levels and more.
How does HGV tracking software work?
Geotab's technology solutions take rich data from your vehicles and provide your business with useful insights to make important business decisions.

We can help you measure a vast range of fleet metrics, from vehicle location, fuel usage, driver behaviour, routing and much more. With this data, we can help you eliminate inefficiencies and build strategies to become a safer, more productive fleet.
What are the rules about HGV driving hours?
Driving time regulations are in place to minimise and prevent danger to public traffic by protecting truck drivers from working excessive hours.
What are the advantages of Geotab's HGV fleet management software?
You can't manage what you don't measure. With full visibility over metrics such as truck speed, fuel usage, location and more, you can target areas for improvement and eliminate inefficiencies.

Using MyGeotab, you can also benchmark your organisation's performance against truck fleets of a similar size, makeup or geographical area. For example, you could see how driver behaviour is impacted by weather or road congestion.
What fleet management solutions do Geotab offer?
On the
Geotab Marketplace
, there are over 200 solutions available from Geotab and our trusted Partners. Solutions are divided into categories including:
Asset & Trailer Tracking
Maintenance and Diagnostics
Cameras & ADAs
Vehicle Checks & Digital Tachograph
Routing & Dispatch
Mobile Forms
To see the full list of categories, explore the
Geotab Marketplace
today.
What is HGV telematics?
Heavy Goods Vehicle (HGV) data analytics enables full visibility of fleet operations, helps identify bottlenecks and provides the ability to plan ahead of time. These valuable insights allow fleets to make informed decisions for the benefit of day-to-day operations.
What is cold chain management?
Cold chain management supports refrigerated transport companies by helping to facilitate optimal delivery of products along a temperature-controlled supply chain (cold chain). The cold chain monitoring software integrates with refrigeration units, temperature probes and thermographs to provide real-time control of vehicle cargo temperature.
What are the benefits of cold chain monitoring?
Cold chain monitoring delivers temperature information in real-time, providing greater visibility into the transportation process and helping strengthen fleet compliance, control and communication.
What does Geotab offer for cold chain management?
Key benefits of Geotab's cold chain monitoring solution include:
• Greater control with remote temperature setting
• Two-way communication to clear fault codes and helping you stay in the know during delivery
• Increased fleet visibility with real-time temperature monitoring, error code detection and reporting
• Automated custom alerts that trigger when temperatures approach established threshold limits, refrigeration units are turned off, or refrigeration unit hardware alarms are received
• Multiple harnesses available for all supported refrigerated truck manufacturers
• Compatibility with existing thermographs on the market
How does Geotab help fleet managers with cold chain compliance?
Monitoring the temperature of goods is critical for compliance in the delivery process. Geotab helps managers regulate temperature during transport to support compliance in cold chain operations.
Geotab's cold chain management solution is ideal for the food & beverage and healthcare & pharmaceutical industries.
Fleet managers can provide proof of delivery to customers with real-time temperature monitoring and reporting. Geotab's cold chain management solution uses graphics, notifications, and real-time temperature probe monitoring to help detect problems before breaking the cold chain — reducing potential delivery rejections. Reports can also be created, configured, and exported according to your company's needs.
Connect with us
Let us show you how simple it is to use our web-based software and telematics devices to manage your fleet