Zarządzaj flotą samochodów ciężarowych z pomocą firmy Geotab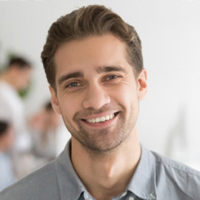 Platformę MyGeotab można łatwo dostosować do indywidualnych potrzeb. Ułatwi nam to wprowadzanie nowych funkcji zarówno w zakresie raportowania, jak i zwiększania bezpieczeństwa jazdy w przyszłości.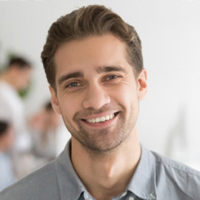 Gianluca Lanata, dyrektor zarządzający w firmie Univex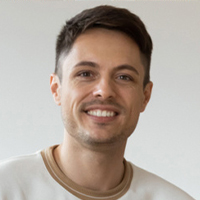 Carlos Sistiaga
zastępca dyrektora generalnego w firmie Nekine
Firma Geotab oferuje najbardziej kompletne rozwiązanie do zarządzania flotą samochodów ciężarowych, za którym stoi naprawdę sprawny zespół
Enrique García
urzędnik techniczny ds. zmian klimatu, Urząd Miasta Madryt
Do tej pory kierowca musiał być na miejscu, aby pobrać dane z tachografu. Dzięki rozwiązaniu firmy Geotab jest to teraz znacznie łatwiejsze. Wymaga to mniej wysiłku i zasobów, a wszystkie dane i informacje znajdują się na jednej platformie
Truck fleet management - benefits
Zdalne pobieranie danych z tachografu dzięki funkcji Remote-Download-Function
Wszystkie kluczowe dane dotyczące floty samochodów ciężarowych na jednej platformie
Monitorowanie wszystkich pojazdów floty, w tym pojazdów elektrycznych
Zarządzanie zużyciem paliwa
Tworzenie spersonalizowanych raportów
Monitorowanie temperatury w pojazdach chłodniczych
Konfigurowalne rozwiązania dla pojazdów ciężarowych firmy Geotab
Zarządzanie tachografami cyfrowymi
Rozwiązanie Geotab Tachograph automatyzuje zarządzanie tachografami cyfrowymi i zapewnia identyfikację kierowcy, informacje o stanie urządzenia w czasie rzeczywistym, pobieranie danych i zdalną analizę. Za pomocą tego oprogramowania można aktualizować wszystkie informacje w czasie rzeczywistym bez konieczności ręcznego zarządzania informacjami o kierowcach i pojazdach.
Optymalizacja czasu pracy samochodów ciężarowych
Szybko identyfikuj problemy i nadawaj priorytet naprawom pojazdów dzięki dostępowi do aktywnej diagnostyki błędów i krytycznych danych silnika za pośrednictwem oprogramowania do zarządzanie flotą Geotab. Oszczędzaj czas i redukuj koszty w swojej flocie samochodów ciężarowych, koncentrując się na ocenie stanu silnika.
Zarządzanie i monitorowanie pojazdów chłodniczych
Rozwiązanie Cold Chain jest dostępne jako dodatek Add-In do platformy MyGeotab i umożliwia dwukierunkową komunikację między kierownikiem floty a urządzeniami chłodniczymi: ustanawia bezpośrednie połączenie między urządzeniami chłodniczymi a termografem, umożliwiając wysyłanie poleceń ze zdalnej lokalizacji i analizowanie w czasie zbliżonym do rzeczywistego wszelkich problemów związanych z chłodzeniem, które mogą wystąpić podczas jazdy.
Zoptymalizuj swoją flotę samochodów ciężarowych z pomocą firmy Geotab
Wykorzystaj dane telematyczne do dokładnej analizy wydajności floty pojazdów ciężarowych i rozwijaj działalność.