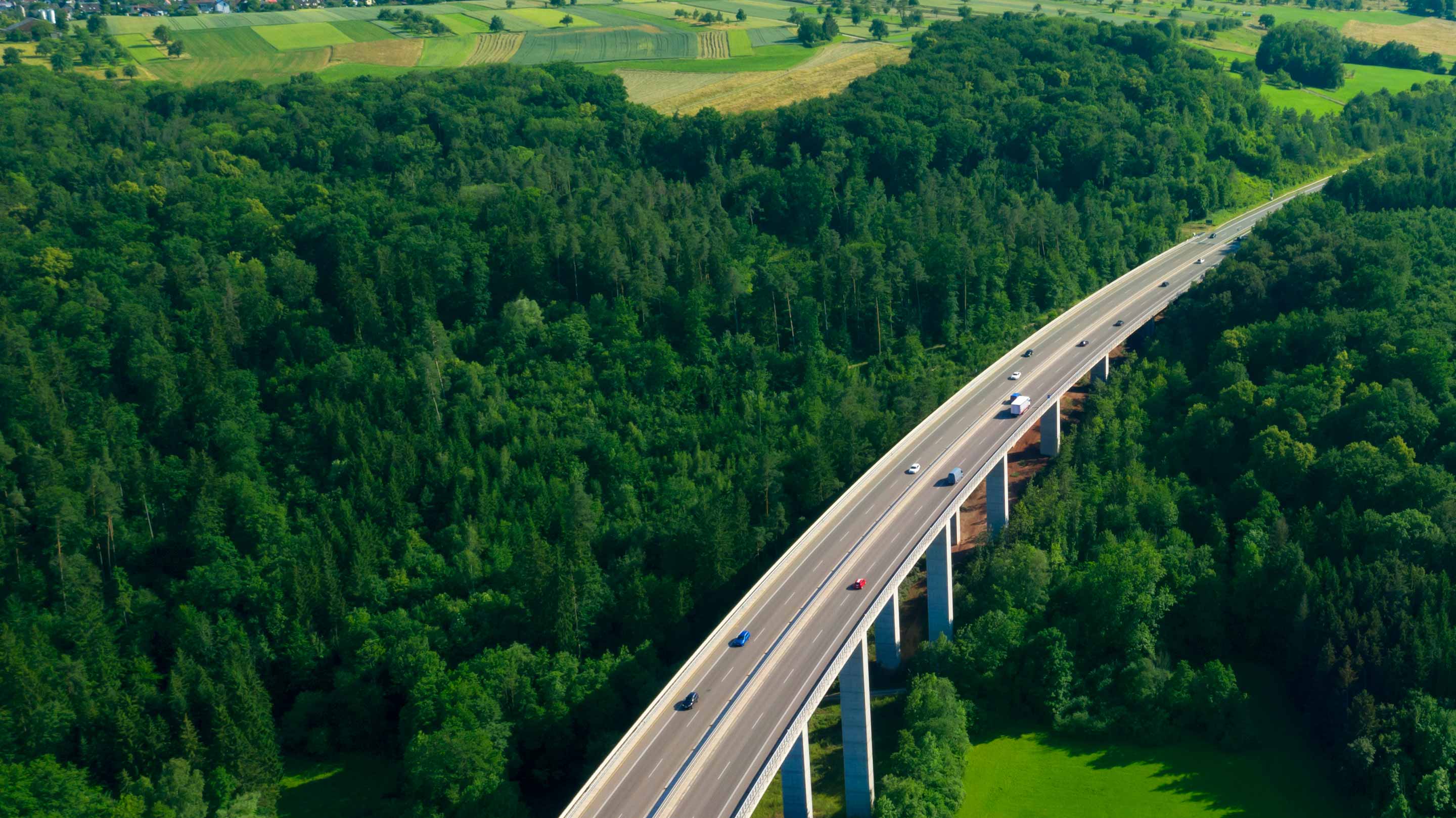 Fleet sustainability
Analyze and visualize the environmental impact of your fleet and take the right measures to reduce it.
Schedule a demo
Track performance with the Green Fleet Dashboard
Meet your fleet's environmental sustainability targets by tracking progress on fuel economy, emissions and EV utilization, and identifying opportunities for improvement. The Green Fleet Dashboard provides data insights to monitor the success of green initiatives such as fuel efficient driver training and electrification, and benchmark against similar fleets.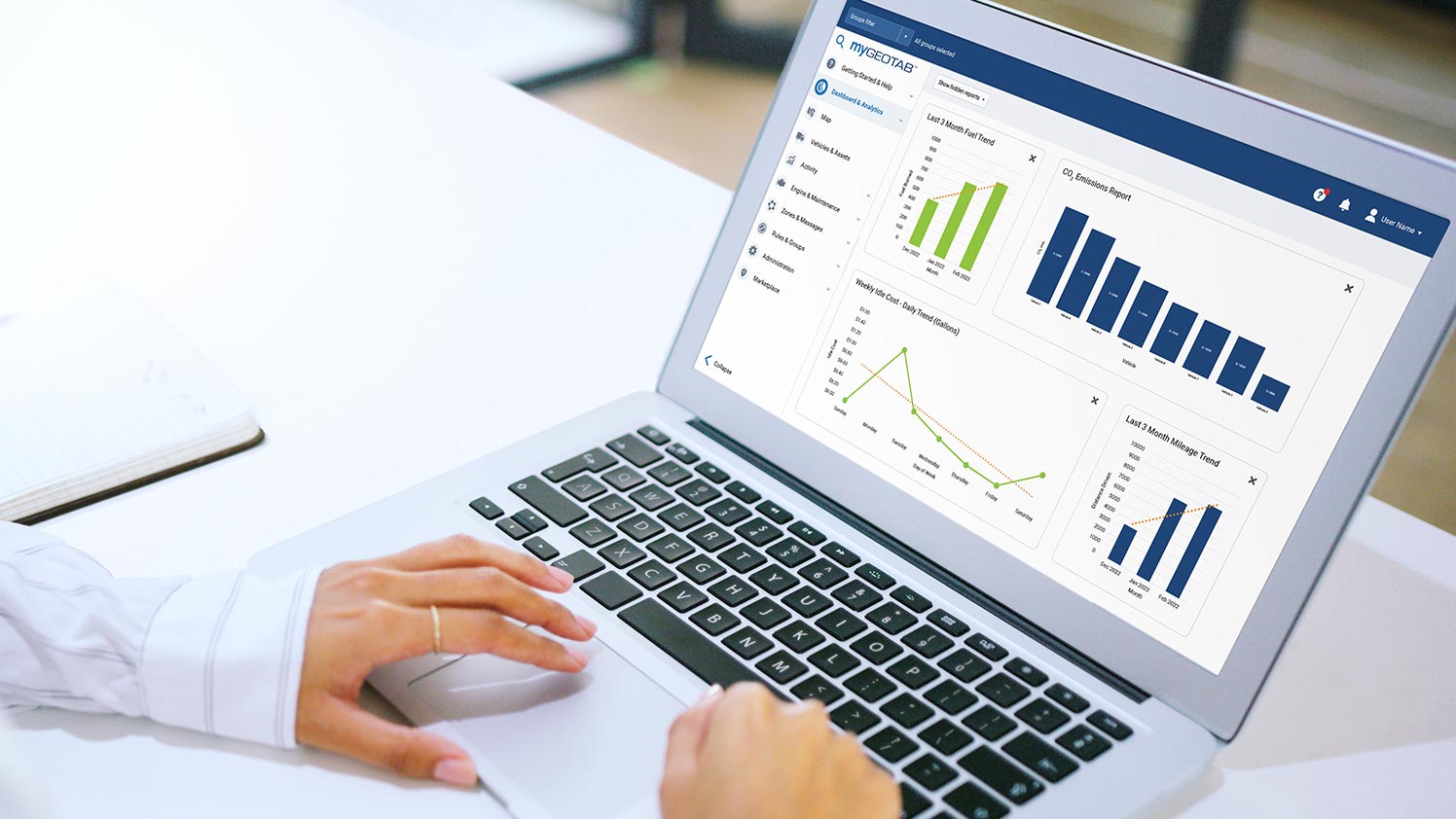 ---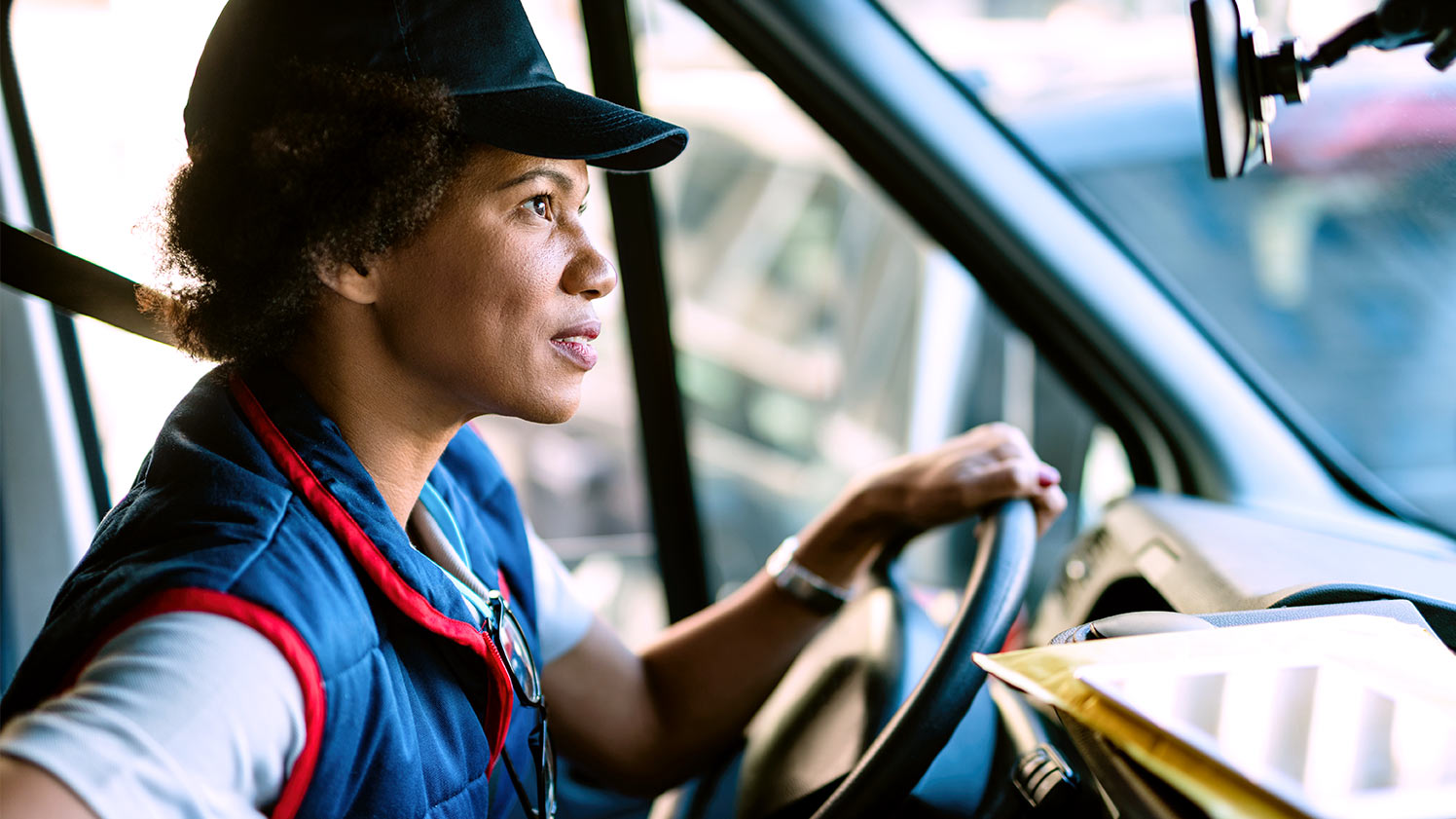 Coach drivers to greater fuel efficiency and safety
Lower fuel consumption, enhance safety, improve efficiencies and decrease operational costs with Geotab's tools for driver feedback and coaching. Promoting fuel-efficient driver behaviors, such as reducing vehicle speed and idling, helps minimize carbon emissions across the entire fleet. Monitoring these factors and others can improve your overall sustainability efforts.
---
Plan your electrification journey
EVs offer fleets the greatest opportunity to curb roadside emissions. Lead the charge, save time and make confident decisions about your fleet's transition to electric with an EV Suitability Assessment. Find out which vehicles are best suited to replace with EVs, and how much you could save on CO2 emissions and costs with a tailored EV recommendation report.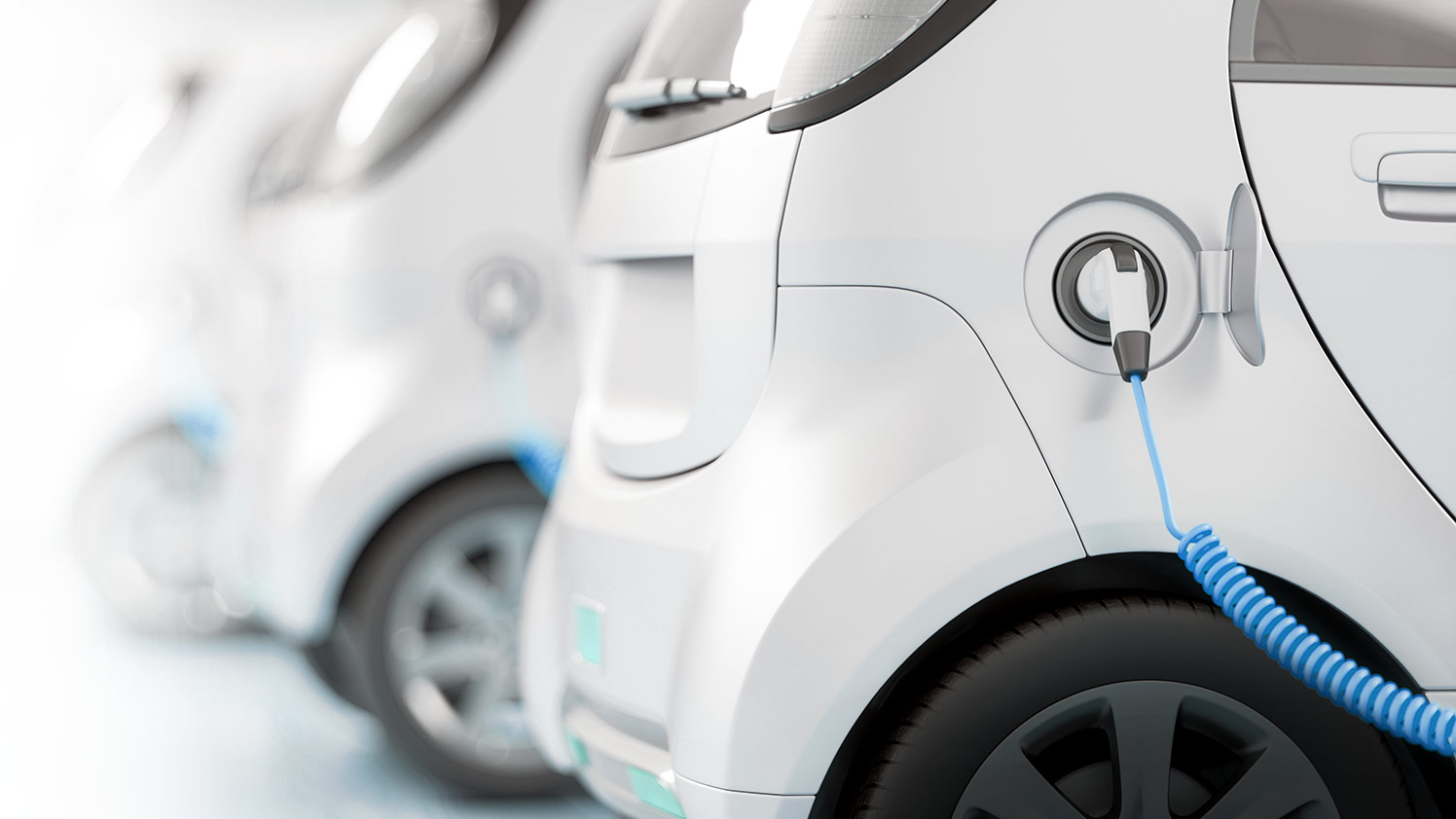 ---
Manage and optimize your EV fleet
Get clear visibility into operations with data-driven insights for both your EVs and internal combustion engine (ICE) vehicles on one platform. Deploy the right vehicles for the job knowing real-time EV performance, energy usage, and complete charging history. Improve efficiency and maximize electric miles for plug-in hybrid electric vehicles. Work with Geotab to navigate the process of adapting operations and infrastructure for your fleet now and into the future.
---
EV Battery Degradation Tool
Discover how long your EV battery will last with the EV Battery Degradation Tool. Based on real-world data measured from over 6,000 EVs, including 24 vehicle makes and models, the tool gives users the most complete look at degradation data available for EVs in the market today.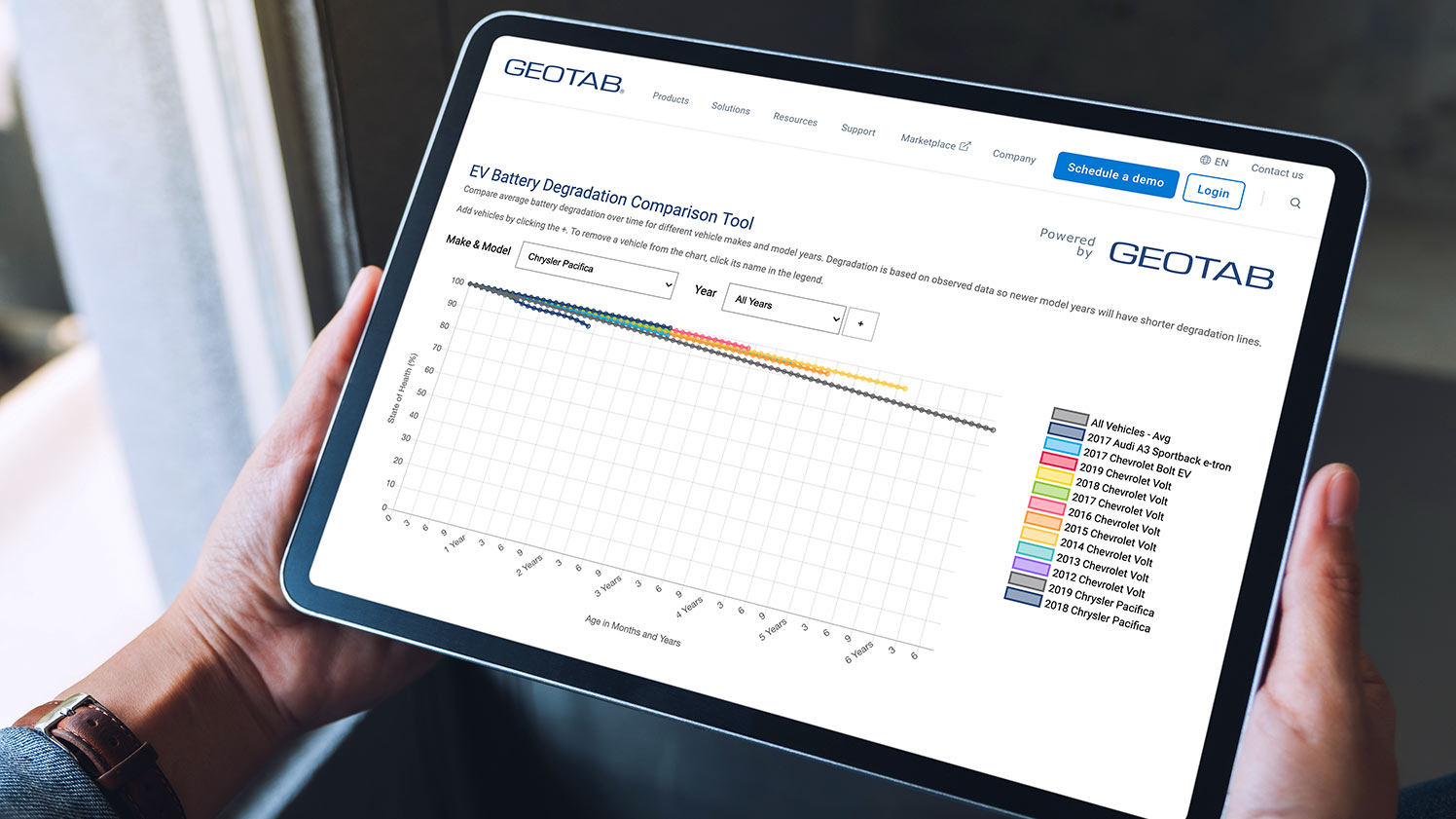 ---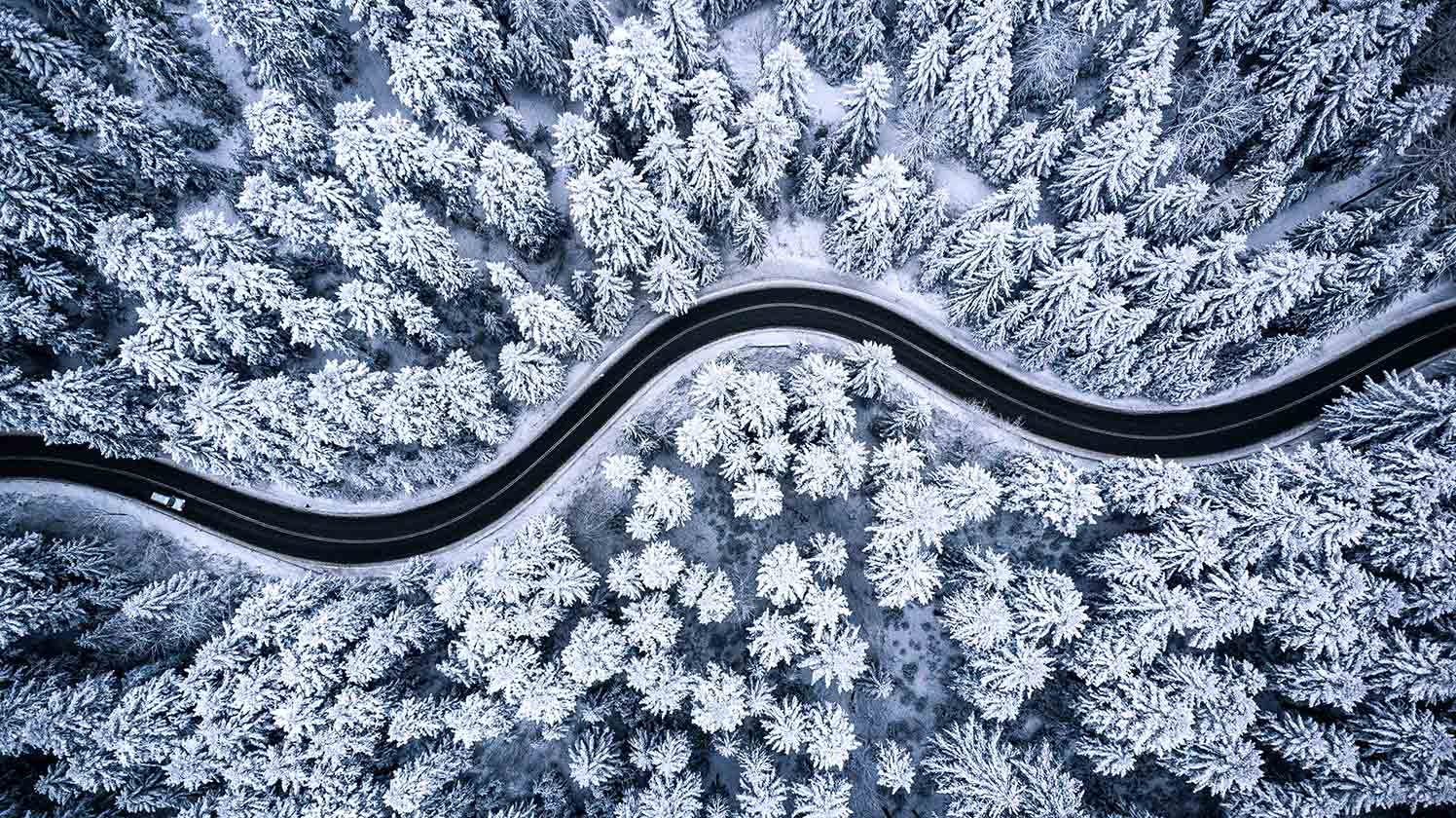 Temperature Tool for EV Range
Gain a better understanding of EV range for day-to-day operations. Learn how hot and cold temperatures can affect how far an EV can drive on a full battery charge with Geotab's Temperature Tool, based on real-world data from over 4,000 connected vehicles and 5.2 million trips.

---
Connect to data insights
Geotab's rich data insights are enabling governments to expand beyond fleet optimization to focus on their sustainability efforts. Municipalities can leverage data-driven analytics to tackle common urban mobility issues such as road congestion, hazardous intersections and substandard road conditions, leading to a reduction in overall CO2 emissions.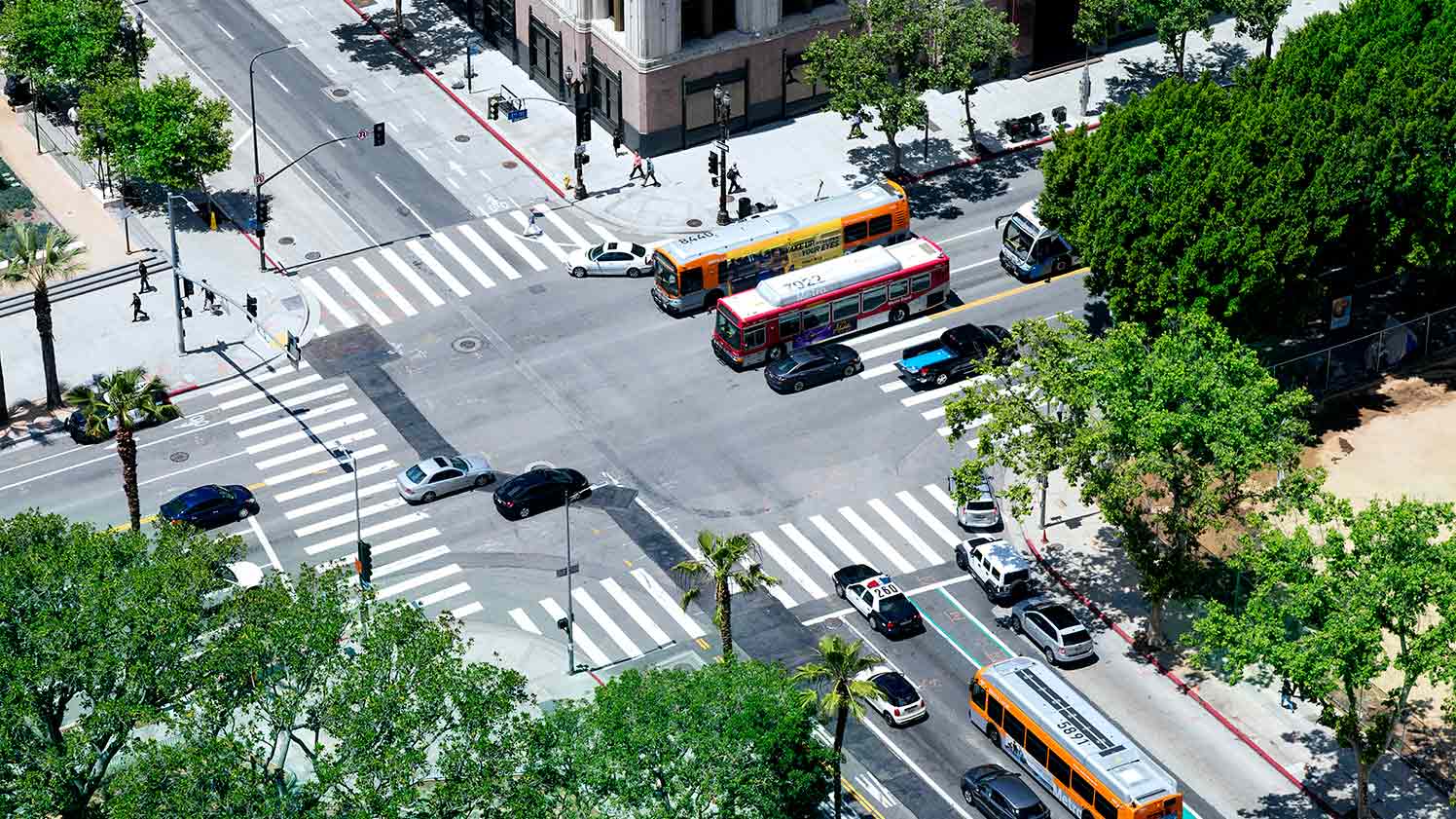 ---
Committed to sustainability
We are committed to improving our corporate impact, and have aligned with the UN Sustainable Development goals in our operations, value chain and culture. We have additionally set a target to achieve net-zero emissions by 2040 for Scopes 1, 2 and 3.
Sustainable Fleets Resources
Green fleets are focused on sustainability and lowering their environmental impact through initiatives such as, the reduction of fuel consumption and idling, and electric vehicle adoption. Discover ideas for your own green fleet strategy.
We can help you achieve your sustainability goals
Let us show you how reducing your carbon footprint and managing your EV fleet can be made easier with Geotab.