Fleet asset tracking solutions
Improve productivity and utilization with real-time asset tracking and management of trailers, containers, generators and more.
Schedule a demo
Real-time GPS fleet asset tracking
Monitor your valuable fleet assets when they're on the road and off with GPS tracking. Locate and recover equipment. Asset trackers feature a ruggedized design and long battery life, suitable for outdoor use and harsh weather. Solar fleet asset tracking devices are also available.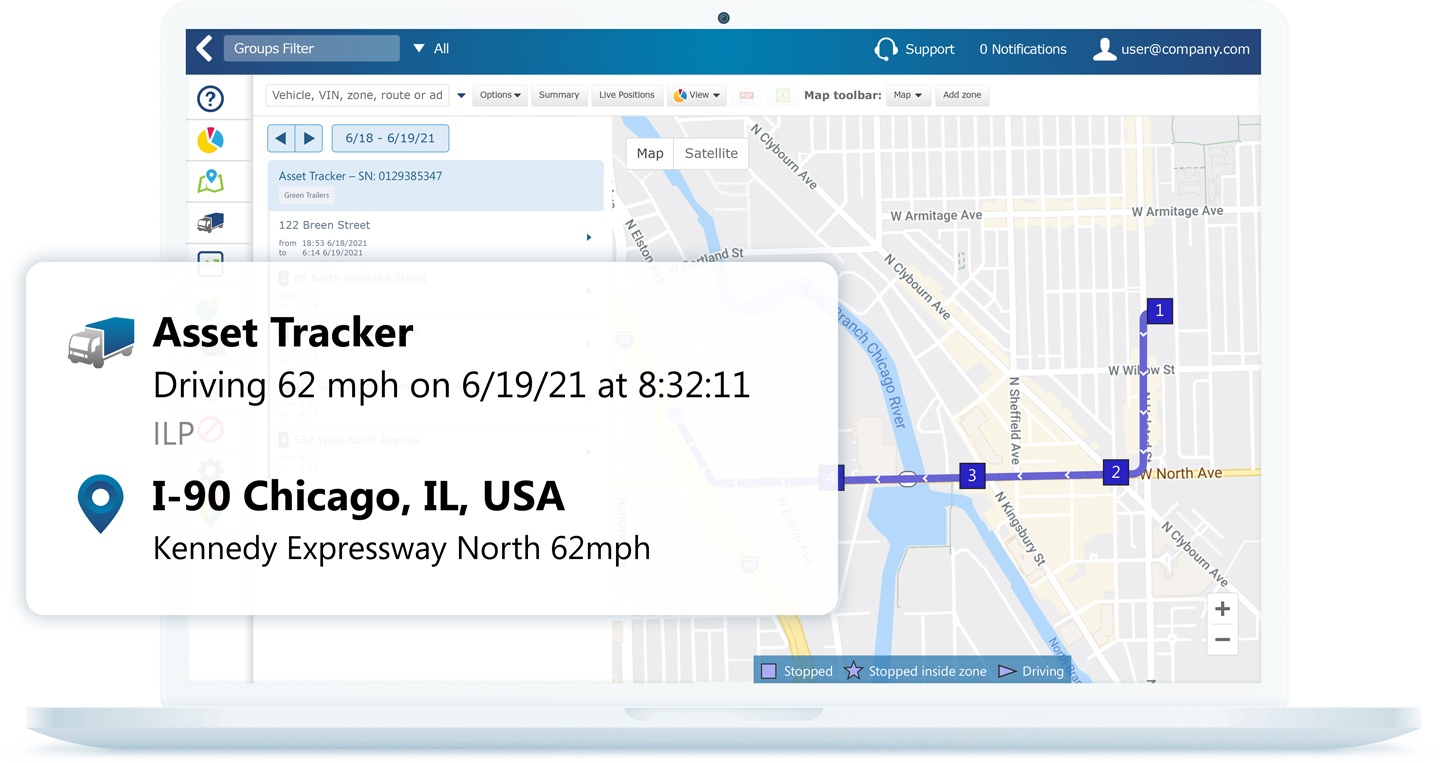 Understand and improve asset utilization
Enhance fleet asset management with deeper insights into how your assets are being used. Report on true asset utilization, dwell time, yard movements and yard entry and exit times. Integration with Geotab means that you can follow trends on asset usage and location directly from your fleet asset tracking software.
Monitor asset conditions
Easily monitor the status and condition of your assets remotely. Set up immediate alerts for entering or exiting a geofenced zone, temperature and light change, impact, and other thresholds.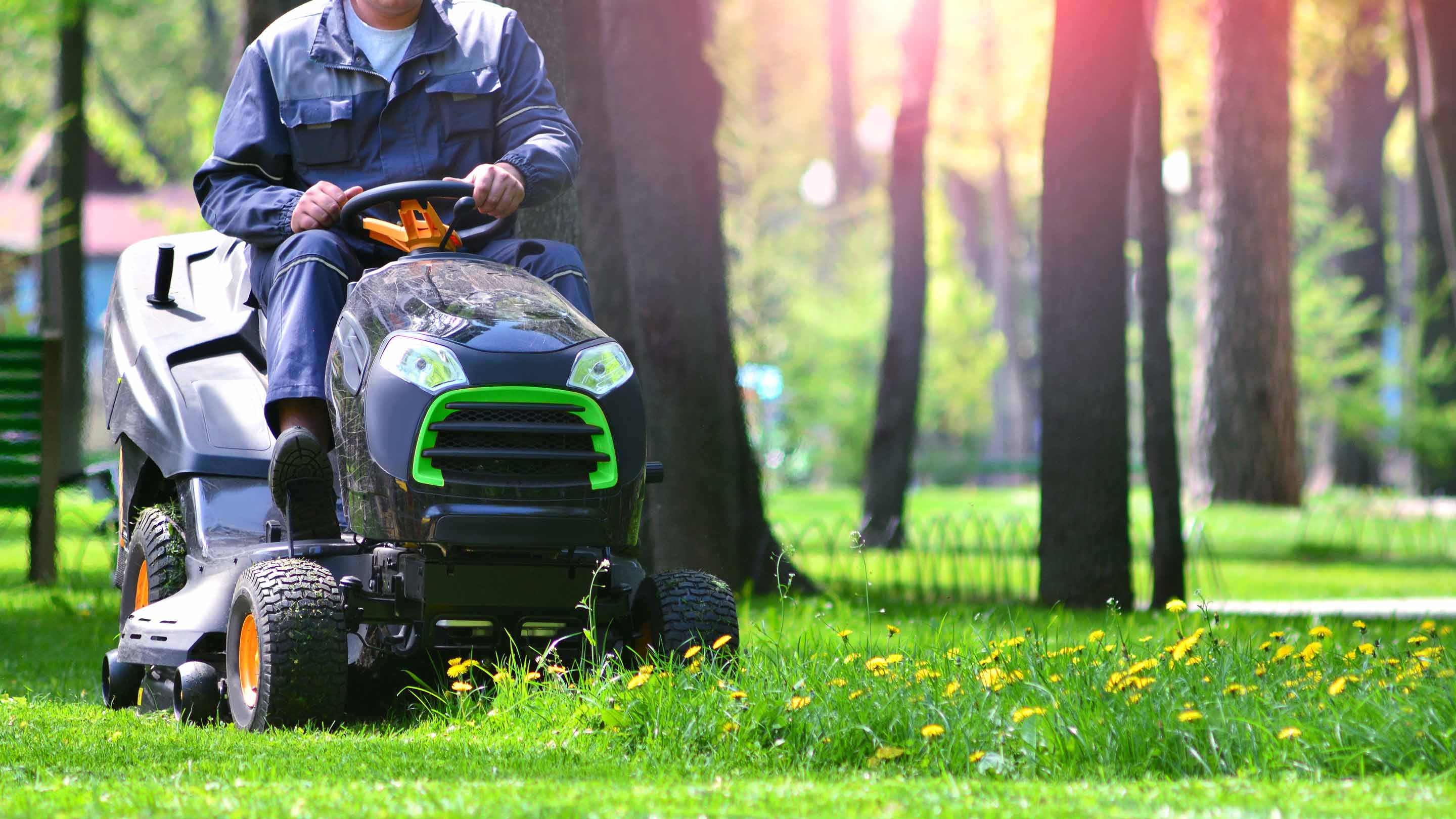 Power productivity with fleet asset tracking
Know where your assets are when you need them and limit time spent looking for forgotten equipment and tools. Fleet asset tracking software is ideal for a wide range of assets and fleets in every industry:
Transportation and logistics
Construction
Food and beverage
Landscaping
Oil, gas, and mining
Utilities
Police and first responders
Pharmaceuticals
See our solutions in action
GPS asset tracking solutions from Geotab Marketplace
Easily track trailers, containers, generators and other moveable assets. Solutions include battery-powered, solar-powered, and Bluetooth asset tracking devices.
---
Commonly asked questions about asset tracking
How does fleet asset tracking work?
Fleet asset tracking enables fleet managers to keep track of the locations and conditions of all your high value equipment, including:
• Trailers and containers
• Generators
• Heavy-duty site equipment such as loaders, bulldozers and excavators
• Lifting equipment and cranes

A GPS device is fitted to each piece of equipment, which sends data in real-time to the asset tracking software. For Geotab, this information is all accessed through one central, web-based platform, MyGeotab.

The best devices for asset tracking have long battery lives and are built to endure harsh weather and rough handling. These devices are known as being "ruggedized".

Fleet asset tracking solutions show you the current location of each device, and allow you to set up geofences around your sites so that you can get an instant notification if an asset leaves the site boundaries. This gives you the power to respond immediately if an asset is stolen.

Data is also captured on engine hours and equipment condition and usage, which can be used to inform maintenance schedules, maximize equipment utilization, and enable you to provide more comprehensive billing data to your customers.
What is fleet asset tracking software?
Fleet asset tracking software enables fleet managers to understand the locations and conditions of all of your high-value equipment and portable assets. Thousands of assets can be managed and controlled on one single web-based platform that helps you to get the most out of all of your equipment. Asset tracking solutions help you to ensure that you're getting a good return on your investments, and mitigates the instances of additional equipment being purchased or hired when assets are sitting idle on other sites. They also minimize time wasted hunting for equipment across multiple job sites.

For Geotab, fleet tracking includes other focus areas such as fleet compliance, vehicle emissions, driver safety and vehicle health.
Why do we track assets?
GPS asset tracking protects your assets from loss, theft, and under-utilization. With fleet asset tracking software, you can track engine hours, historic usage, and site entry and exit times, all of which can be used to provide comprehensive billing to your customers. Reminders can be scheduled for maintenance and replacement, and instant alerts can be sent when assets leave a site boundary, are subject to impacts, or exceed usage thresholds.
What are the advantages of Geotab's fleet asset tracking software?
There are many advantages to using Geotab's asset tracking software, together with the
GO Device
. This includes:
• Easy to install
• Expandable via IOX
• Secured communication
• In-built accelerometer and gyroscope
Ready to start tracking your assets?
Let us show you how simple it is to use our web-based fleet asset tracking software to manage your fleet assets.