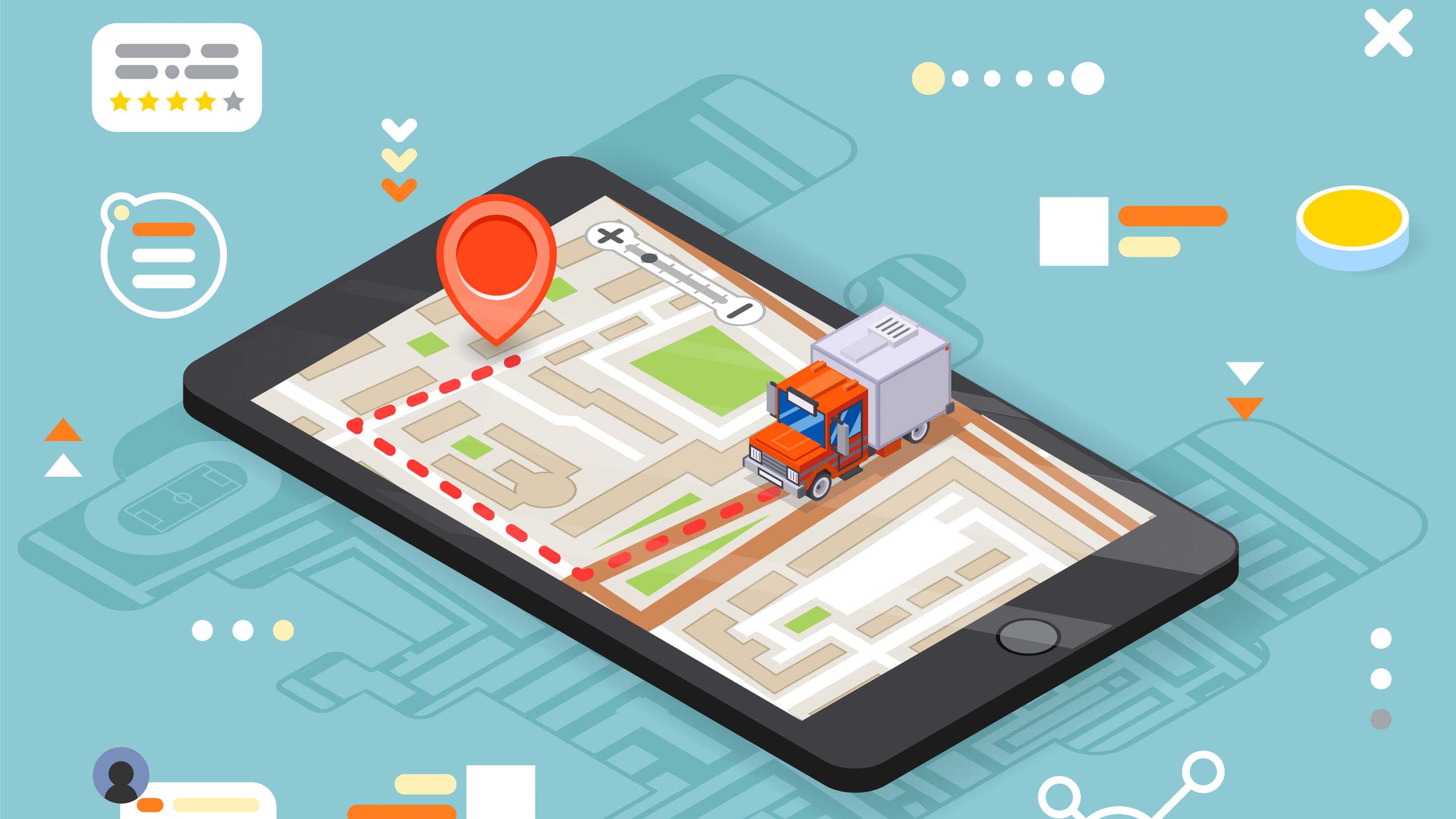 Fleet technology trends 2020
---
From mobile forms to camera systems, businesses have access to more fleet solutions in 2020 than ever before.
Without fleet technology, business owners may struggle to answer important questions about their vehicles:
Is harsh driving causing vehicle wear and tear?
Are drivers taking the quickest routes?
What caused that collision?
Are my trailers lost or stolen?
Luckily, this year has brought many cutting-edge (yet simple-to-use) solutions to market. The latest products seek to improve driver-manager communication and help businesses gain control and visibility over their assets.
As seen at Geotab Connect 2020, here are the top trends in fleet technology:
1. Mobile forms
Piles of crumpled, illegible paper forms will soon be a thing of the past. Thanks to user-friendly technology, workers are now able to update customizable mobile forms in the field. Helpful features like automatic completion, geo-stamping and customization now feature in many paperless solutions. Best of all, managers can use data captured on mobile forms for long-term reference and analysis.
One such solution, Actsoft's Encore, enables businesses to track and engage with mobile employees. Geared towards businesses with itinerant staff, managers can easily communicate jobs to workers in the field, eliminating manual forms and timesheets. Employers can track inventory, streamline daily admin, improve accountability and more.
Another product, ProntoForms' Mobile Forms, is a low-code, enterprise-grade application solution for front-line workers. Removing the need for paper forms, this platform integrates with Geotab and a wide range of cloud systems. Submissions are saved automatically and continue to be accessible in service-free areas. Drivers can also embed rich media, such as photos, annotations, customer signatures, videos and audio recordings.
Front-line workers can go paperless with Mobile Forms by ProntoForms.
2. Routing and dispatch tools
Connected fleets are becoming increasingly nimble. Many popular solutions enable managers to assign (or cancel) jobs from home office, with immediate effect, as well as optimize routing.
One dispatch management solution is Applied Data Consultants' Elite EXTRA. A MyGeotab Add-on, Elite EXTRA works directly with the GO device, including all functions on a single sign-in dashboard. Managers can create, manage, optimize and customize routes, before dispatching them to a smartphone or tablet. Features include e-signature capture, barcode scanning and advanced reporting. Customers benefit too, receiving real-time ETA updates via email or text messaging.
Other tools assist route planning, like Route Planner from Route4Me. Dispatchers can create and send automated, voice-guided routes to drivers based on weather, service time, number of stops, and other data. Fleet managers can view the real-time position of their vehicles, and compare drivers' completed routes to their pre-planned routes.
Dispatchers can create and send routes to drivers using Route4Me's Route Planner.
3. Camera systems
High-tech fleets will also enjoy improved safety features. Many companies have ventured into video telematics, building systems of in-cabin and road-facing vehicle cameras. Among their many potential uses, cameras can improve driver coaching and provide evidence after collisions (or theft.)
Lytx, for example, offers video solutions and fleet telematics on a single platform. DriveCam Event Recorder, part of the Lytx Driver Safety Program, harnesses video to clarify past events and inform future driver behavior. Lytx's customizable services and programs cover driver safety, risk detection, compliance and fuel management for commercial, public sector and field services fleets.
Similarly, the GOCAM solution and SmartWitness hardware captures high-resolution, 360-view video and audio inside and outside the vehicle to promote safe driving. Integrated with MyGeotab, GOCAM records and monitors asset data before, during and after all road events, offering powerful protection against false claims.
Another solution on offer is Netradyne's Driveri, which combines video, AI and edge computing to identify best practices and deliver positive feedback to drivers. Its key feature, GreenZone, is the first driver scorecard based on positive driving habits. Containing 100 hours of storage, it also catches at-risk behavior before it escalates into a dangerous incident.
Finally, Trimble Video Intelligence is a 360-view video system designed for commercial transportation vehicles. On-demand video integrates directly into Geotab Maps, enabling managers to view requested footage from the MyGeotab portal. When a Geotab Rule is breached (during a harsh incident, for example) the video cameras are triggered. Footage of the event can be replayed alongside synchronized engine data to help identify the core problem.
Video cameras are triggered by rule breaches in Trimble's Video Intelligence solution.
4. Maintenance and diagnostics tools
Today's technology is helping fleets minimize downtime. Fleet managers can now detect vehicle faults before they become a more dangerous (and costly) problem.
Some solutions, like Uptake's Asset IO, deliver predictive maintenance insights from existing vehicle data. Asset IO applies over 140 AI machine learning models on raw sensor data accessed through Geotab telematics. Urgent insights are sent to fleet managers, while non-urgent insights are sent to work order management systems.
Other tools pair advanced technology with human experts to achieve quick resolution. For example, IntelliConnect Remote Diagnostics from Eaton provides near real-time monitoring of vehicle fault codes. Connecting Geotab data and Eaton expertise, on-hand technical experts prepare comprehensive action plans, prioritizing critical events.
Uptake uses machine learning to deliver predictive maintenance insights.
5. Asset-tracking tools
Owners of tech-equipped fleets will gain much more visibility over their operations. Managers can view the status of their vehicles and assets, often in real time, improving the chance of recovery if lost, damaged or stolen.
Flex's Solar Powered Trailer Tracker helps to monitor assets like trailers, containers and generators. The data can be analyzed to avoid unexpected malfunctions, increase productivity, and give customers updates on the status of their order. The Trailer Tracker is fitted with an efficient solar cell and is designed to withstand heavy damages.
Another option is Descartes' MacroPoint, a cloud-based solution and global freight visibility platform for shippers, third-party logistics companies and brokers. This solution uses an automated load monitoring and tracking software to provide real-time load location visibility, pairing with any in-cab GPS/ELD device, cell phone, or trailer/container tracking system. Macropoint frees drivers and shippers of checking in with dispatchers and shippers.
Descartes' MacroPoint is a global freight visibility platform displaying real-time load location.
Thanks to the latest technology, we are inching closer to a future that is paperless, efficient and collision-free. Until then, keep up with the Geotab Blog for the latest on telematics and fleet management.
---
If you liked this post, let us know!
---
Disclaimer
Geotab's blog posts are intended to provide information and encourage discussion on topics of interest to the telematics community at large. Geotab is not providing technical, professional or legal advice through these blog posts. While every effort has been made to ensure the information in this blog post is timely and accurate, errors and omissions may occur, and the information presented here may become out-of-date with the passage of time.
Other posts you might like