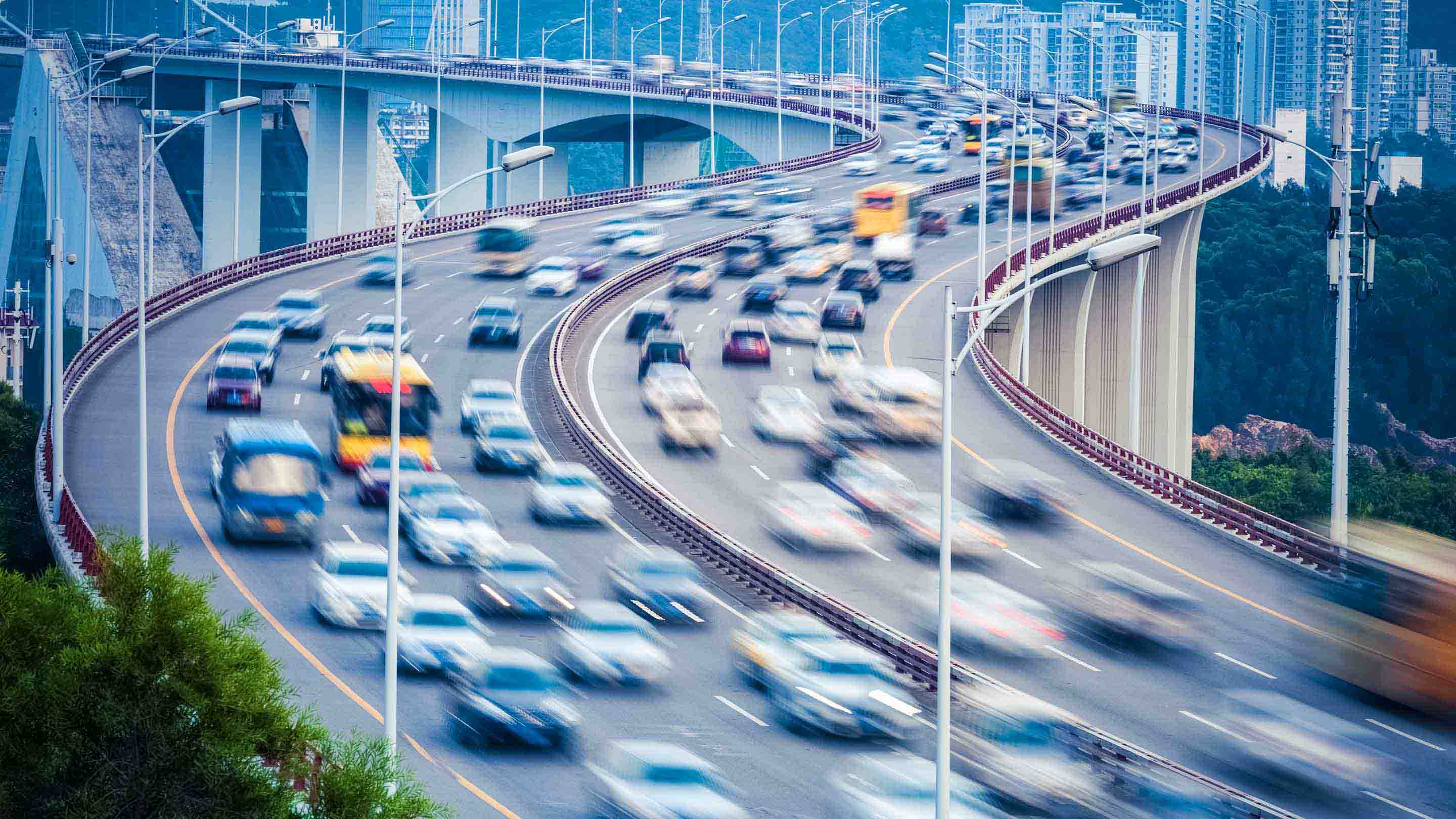 A global leader in IoT and connected vehicles
Get data-driven insights and drive business growth with our customizable asset tracking solution.
Request a demo
Geotab by the numbers
2,500,000+
Telematics devices in operation
40 billion+
Data points processed daily
100 million+
Miles driven daily
---
One device, many possibilities
The Geotab GO9 is an expandable vehicle tracking device that transmits rich fleet data on location, vehicle health, driver behavior and more. Features include:

• 32-bit processor
• Accelerometer
• Gyroscope
• GNSS module
• End-to-end cybersecurity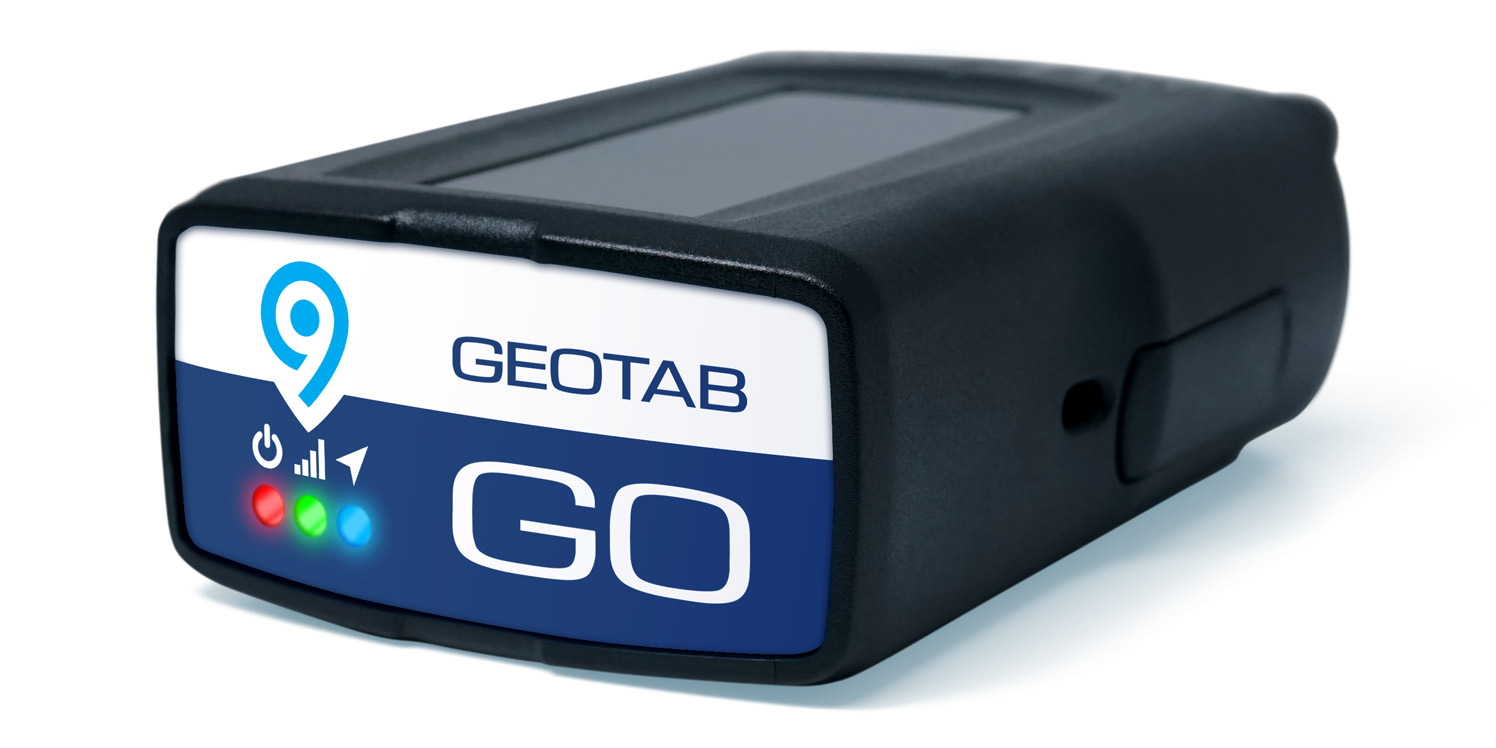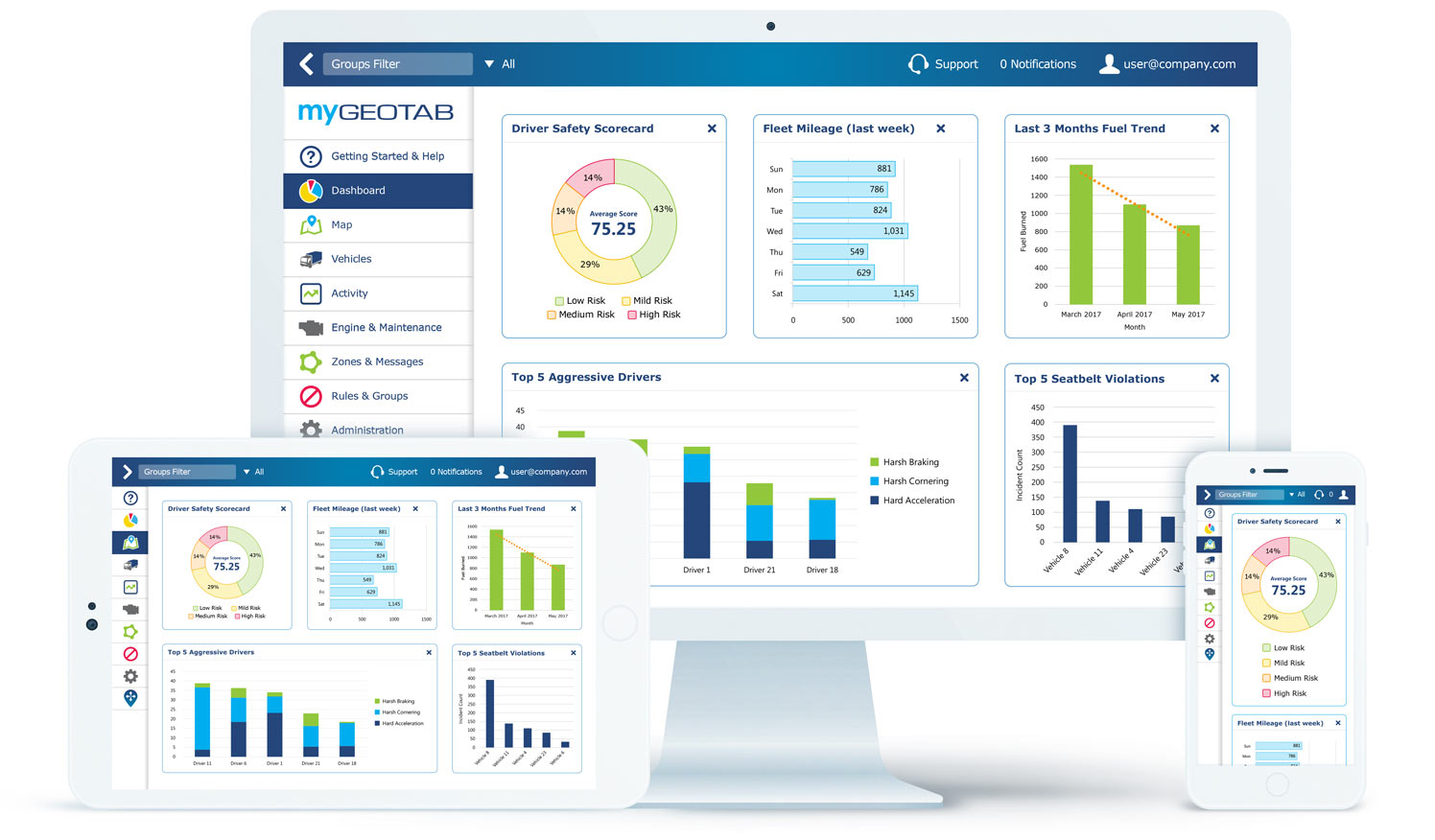 A powerful cloud software package
MyGeotab is a web-based fleet management software that presents all vehicle and driver information in one place. Available to all Geotab Customers under any feature package — Base, Pro, ProPlus — its key software features include:

• Robust engine data reporting
• Route optimization
• Driver behavior management
• Engine health and maintenance
• GPS vehicle tracking

Unmatched electric vehicle support
MyGeotab offers comprehensive support for fleets with EVs and plug-in hybrid EVs, as well as traditional vehicles, in a single platform. We can help you:

• Monitor fuel and energy usage using real-time data
• Set up custom notifications based on EV charge status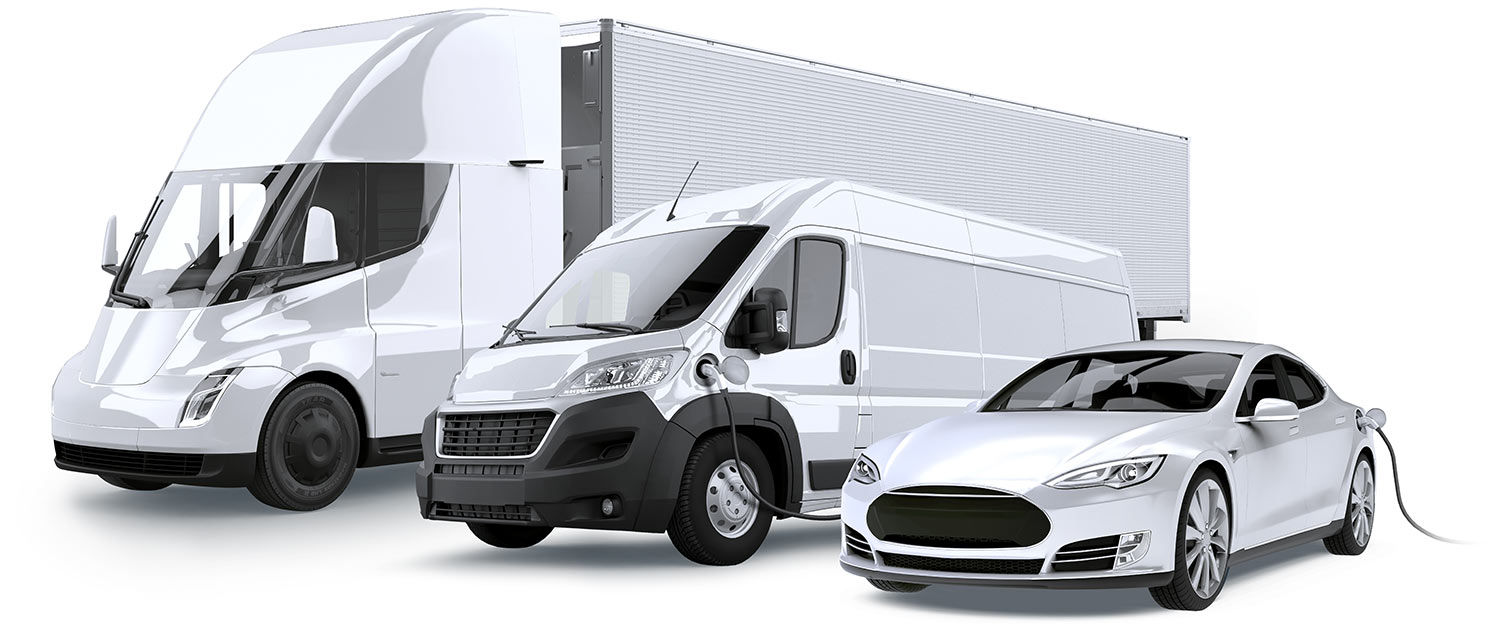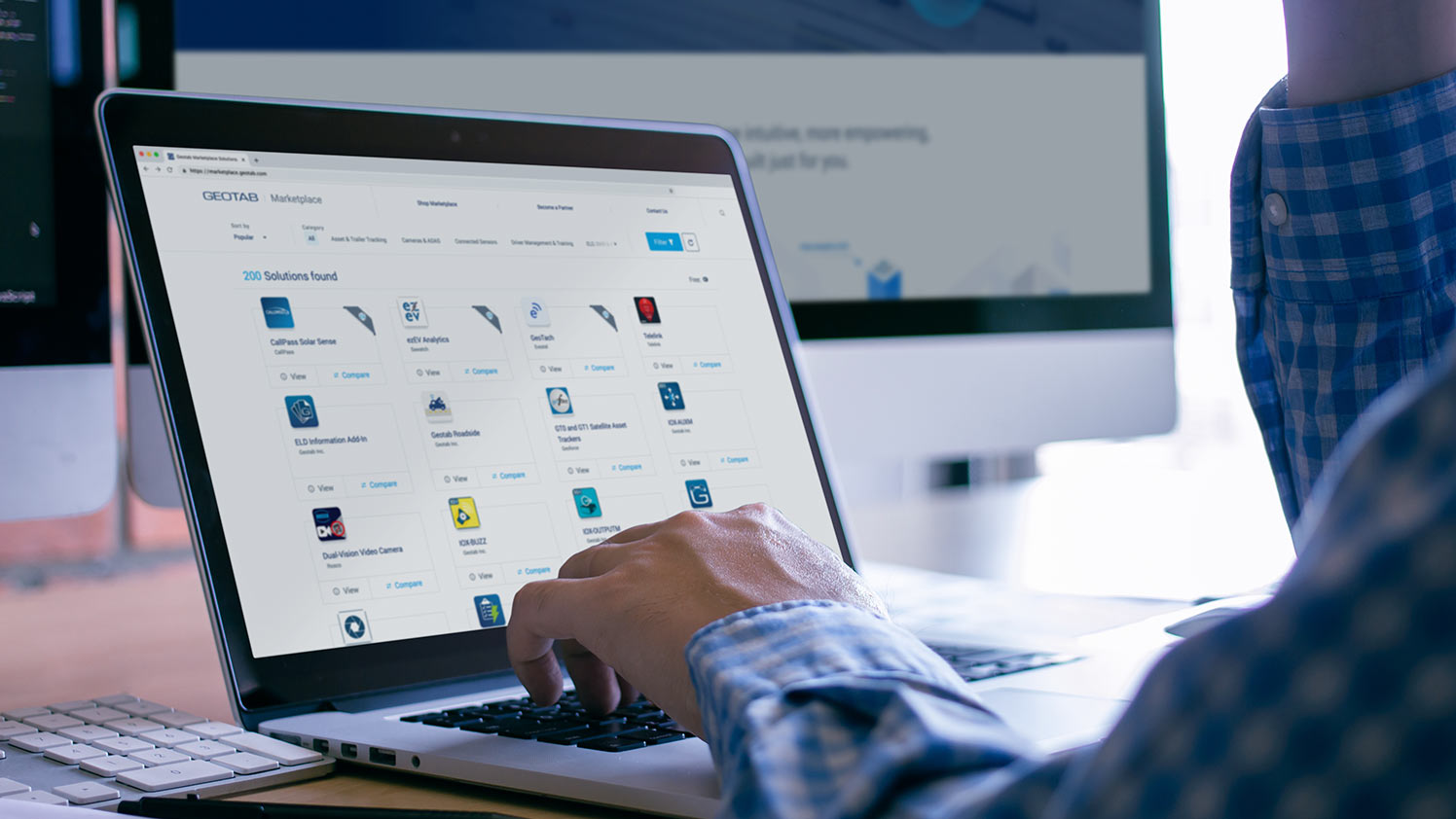 Geotab Marketplace
Geotab Marketplace connects your business to the largest telematics ecosystem of integrated, fleet-focused hardware and software solutions from 200+ global partners. Includes:
Seamless integration to Geotab platform
Unlimited flexibility
Advanced security features
Visit Marketplace
Deliver business impact with fleet insights and actionable data
Productivity
Optimize routing and gain visibility over assets.
Optimization
Benchmark fleet performance and reduce fuel usage.
Safety
Improve driving habits with safety reports and coaching.
Sustainability
Reduce emissions and explore EV management tools.
Compliance
Help drivers comply with rules and regulations.
Expandability
Invest in an open fleet management platform you can build upon.
---
GO9 RUGGED: Reliable GPS tracking for Rugged Environments
A ruggedised tracking device, Geotab's GO9 RUGGED is ideal for yellow iron, heavy machinery, farm equipment, and other assets exposed to harsh and external environments. The GO9 RUGGED uses the same advanced technology as the Geotab GO device, with the addition of being IP68 and IP69K-rated for protection against water, dirt and dust.
View brochure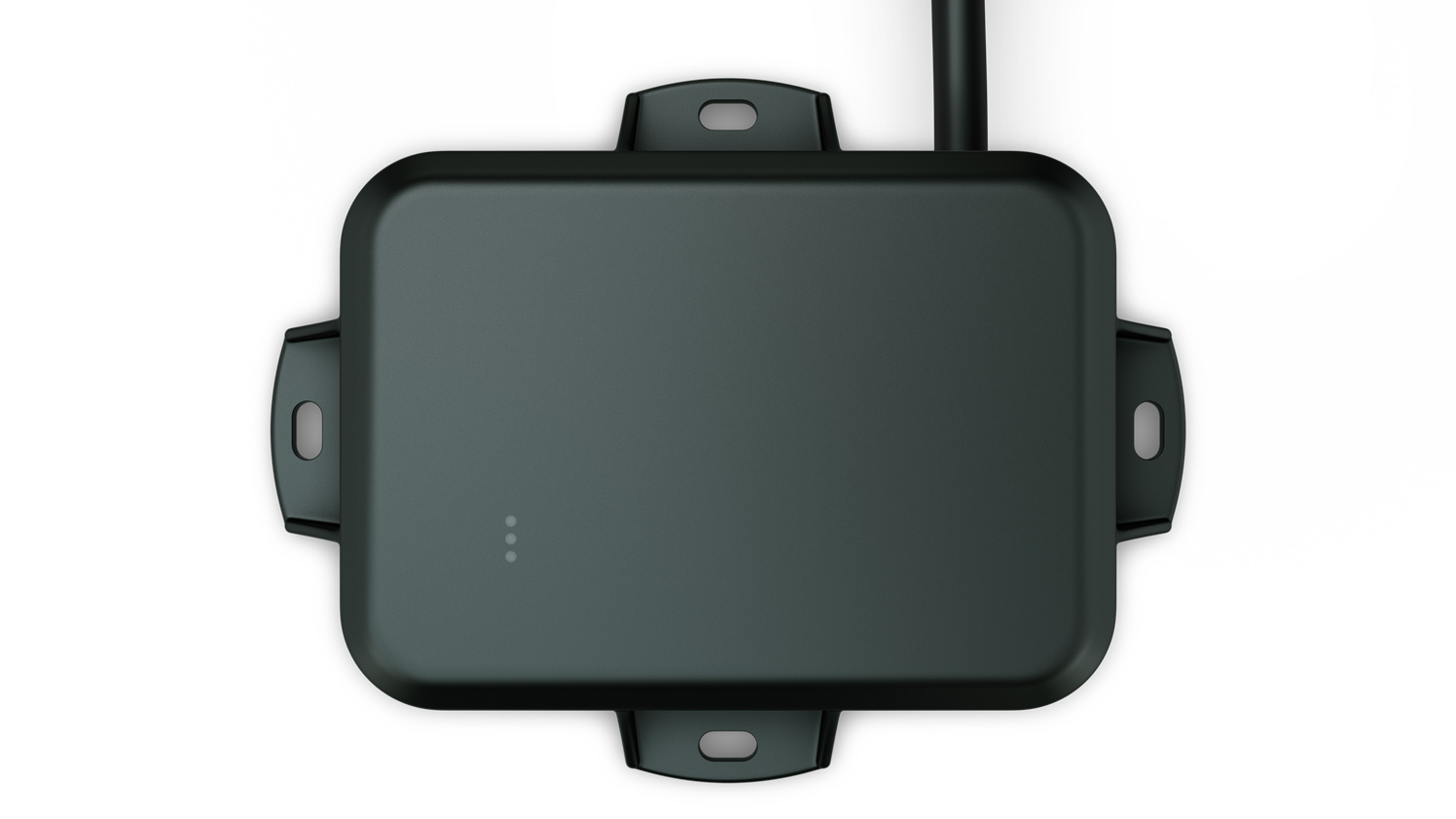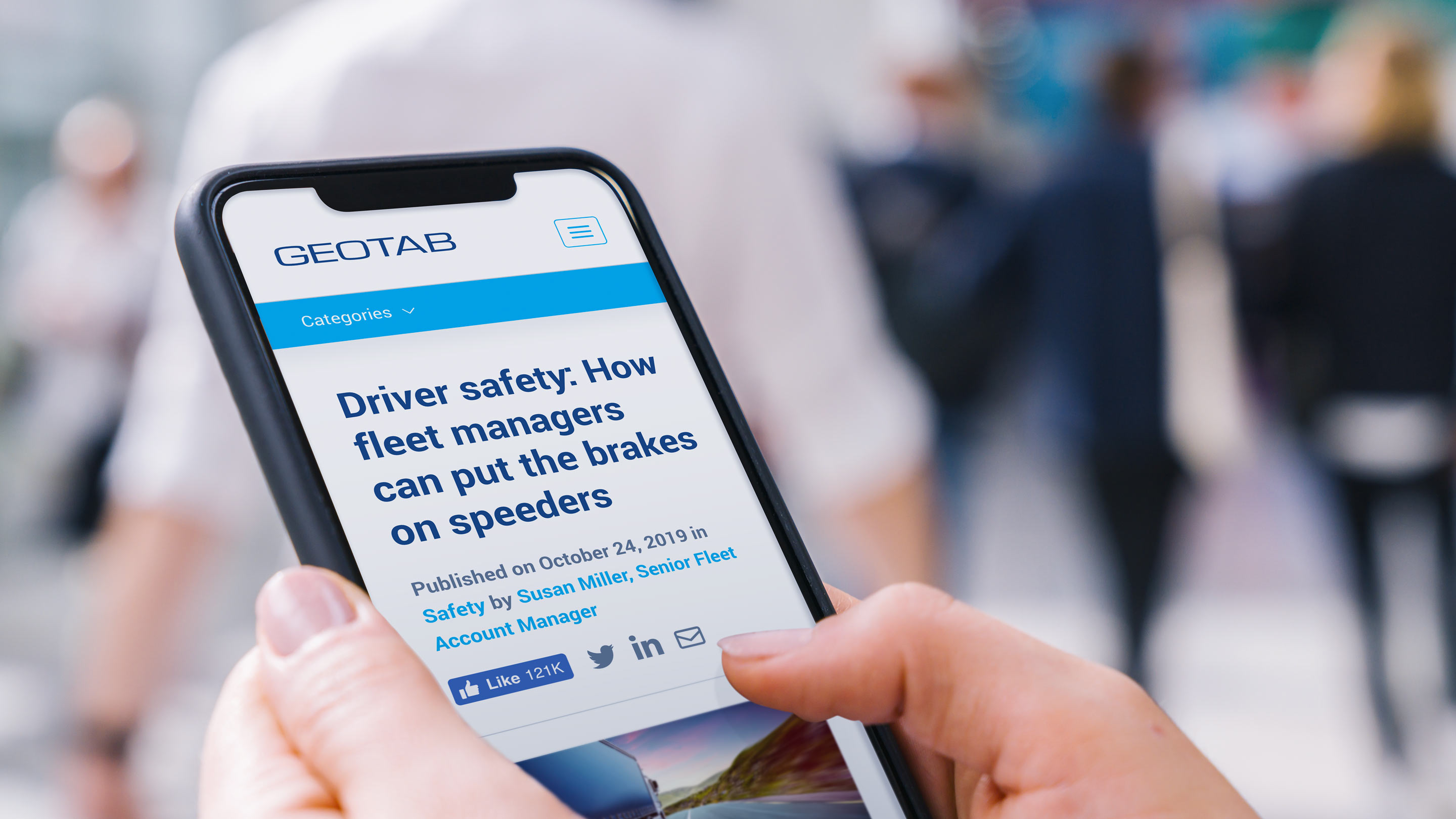 Blog
The new Geotab blog
Your online source for the latest fleet management and mobility news, insights and best practices.
Visit the blog (North America)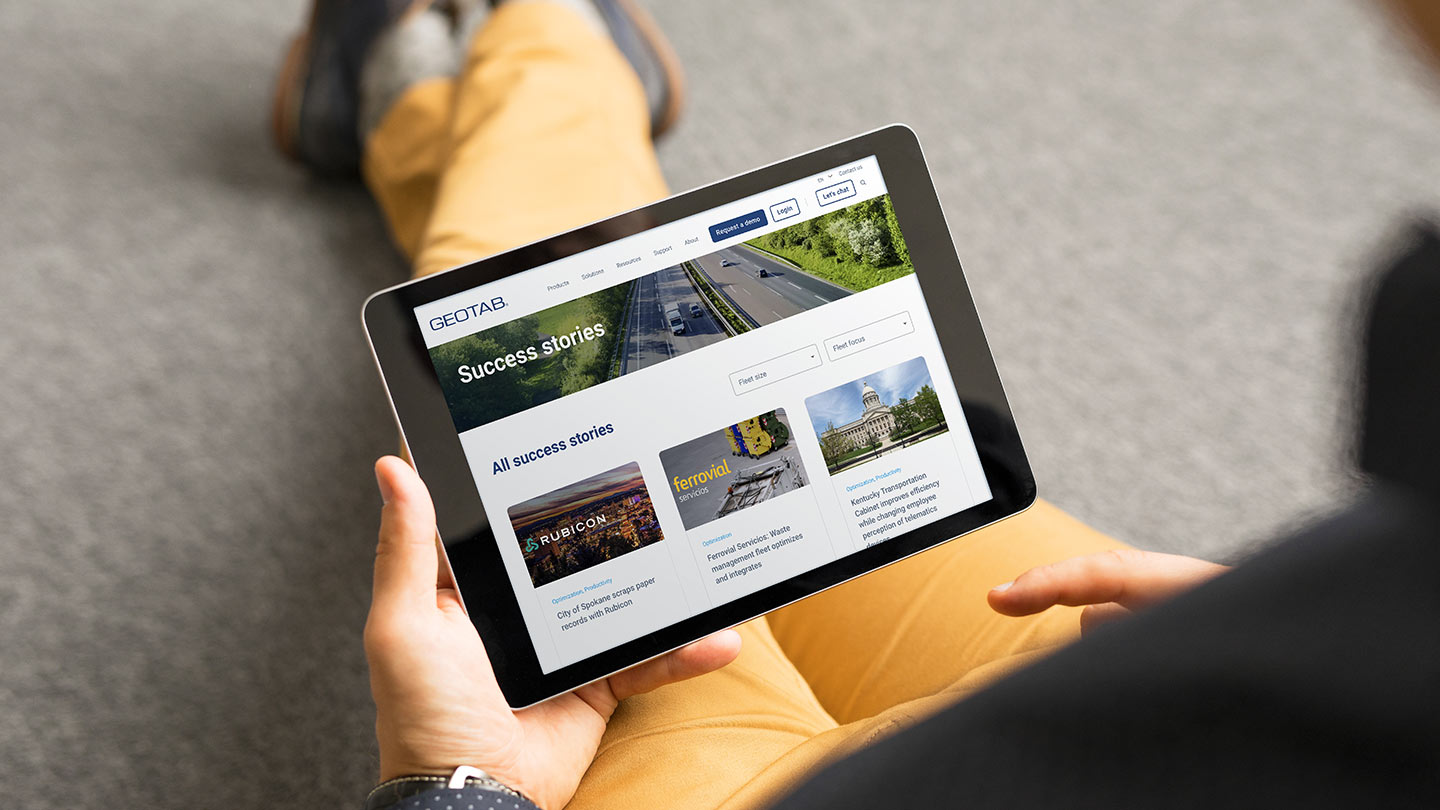 Resource
Success stories
Geotab has a proven track record of delivering reliable fleet solutions. Find out how fleets are using telematics to improve productivity, sustainability, safety and more.
Read success stories (North America)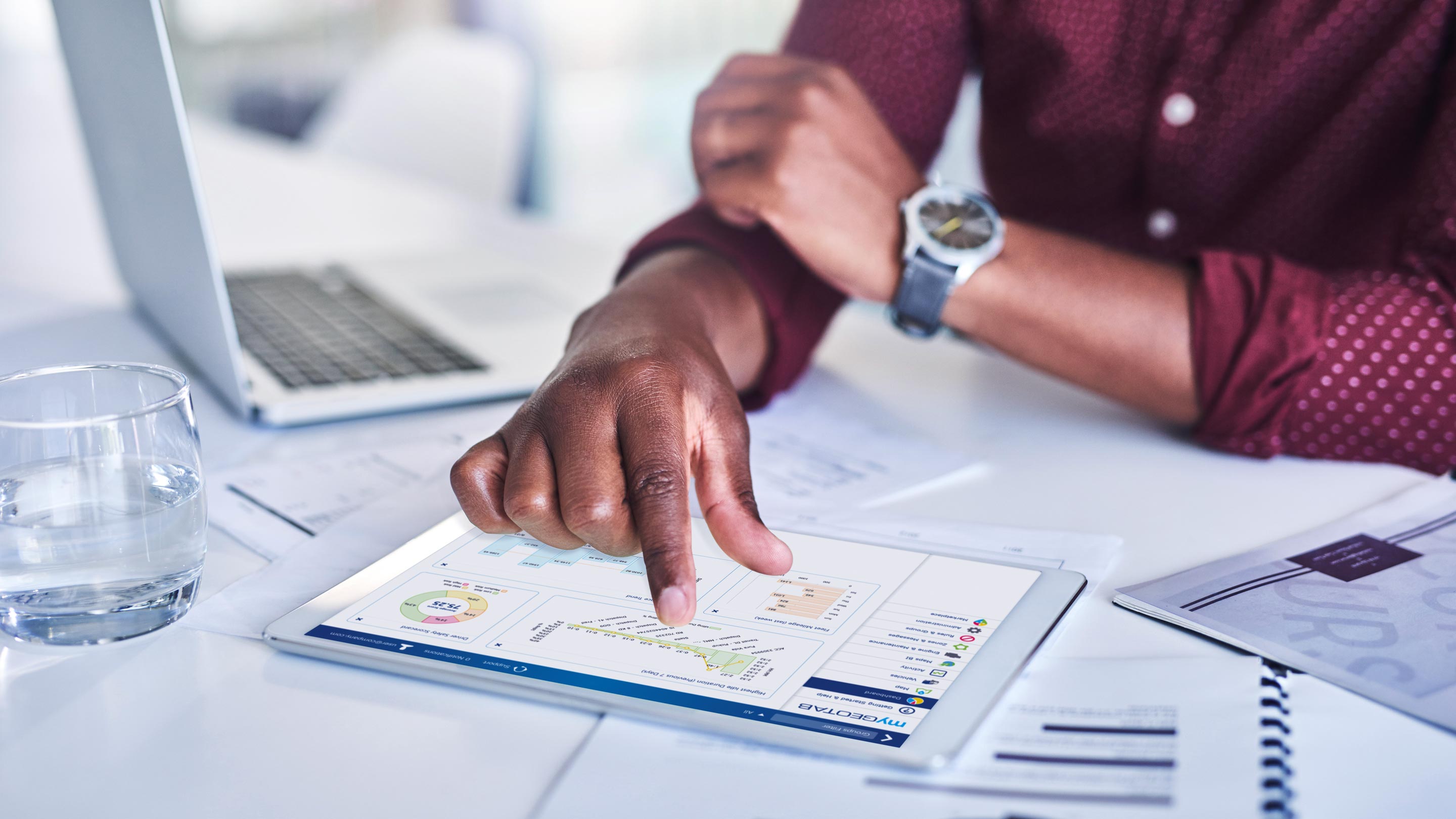 Fleet tracking and more
A better way to track your fleet. Geotab helps fleet managers track more than just vehicle location. Monitor engine status, fuel usage, driver behavior and other variables to improve your fleet's performance. Our customizable solutions can help you target inefficiencies, optimize routing and boost fleet safety.
Partner with the global leader in telematics
Geotab is the world's top commercial telematics provider. Established in 2000, Geotab connects vehicles to the internet and provides secure, web-based analytics to help customers better manage their fleets. Geotab processes billions of data points per day and leverages data analytics and machine learning to provide customers with insights on vehicle location, fuel usage, driver behavior and more. The in-vehicle GO device acts as an IoT hub and allows fleets to choose from over 30 Add-Ons. Geotab's open platform software and Marketplace ecosystem, meanwhile, enable businesses to integrate vehicle data with their existing data assets.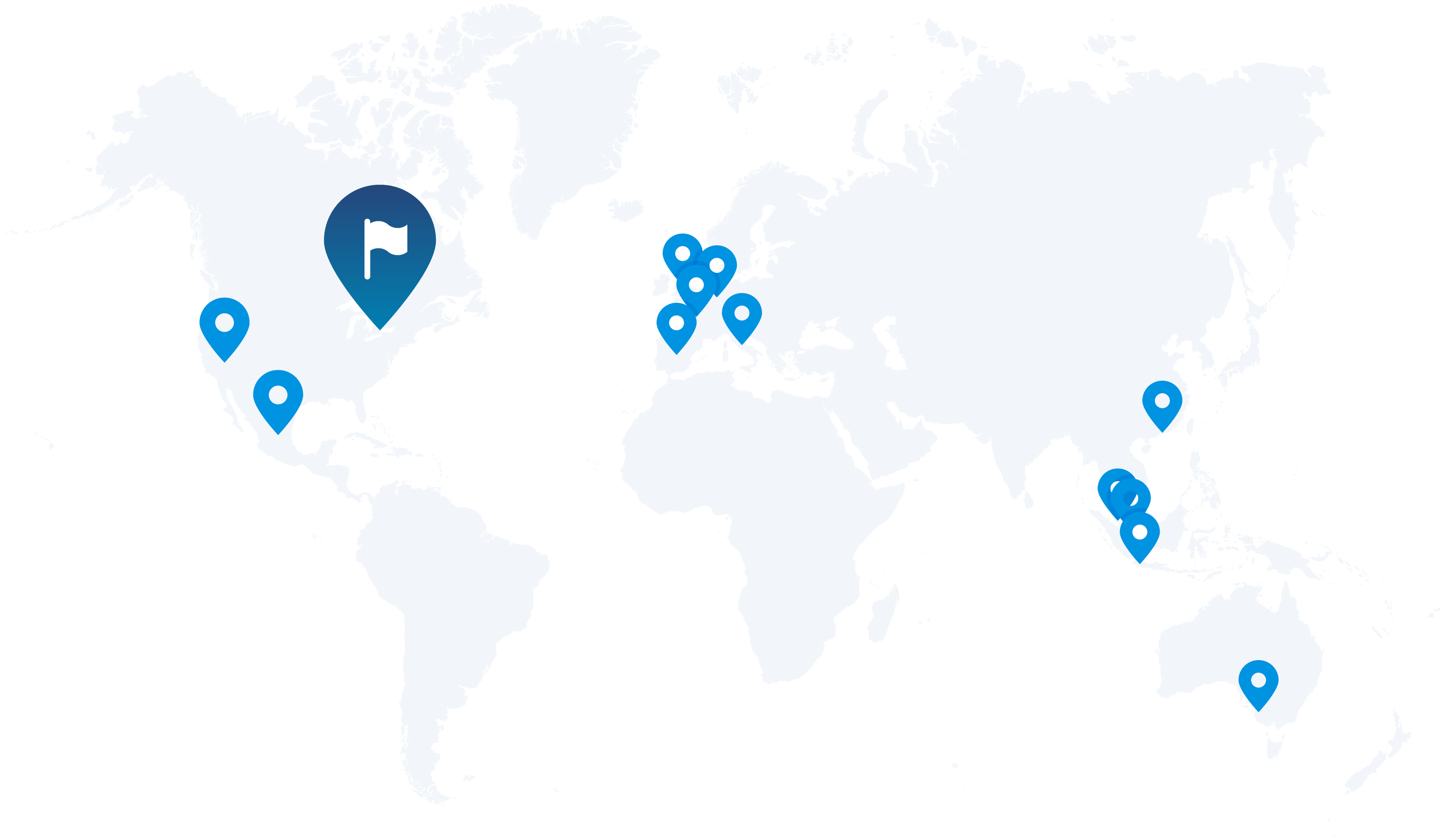 Connect with an authorised reseller
Let us show you how simple it is to use our web-based software and telematics devices to manage your fleet.