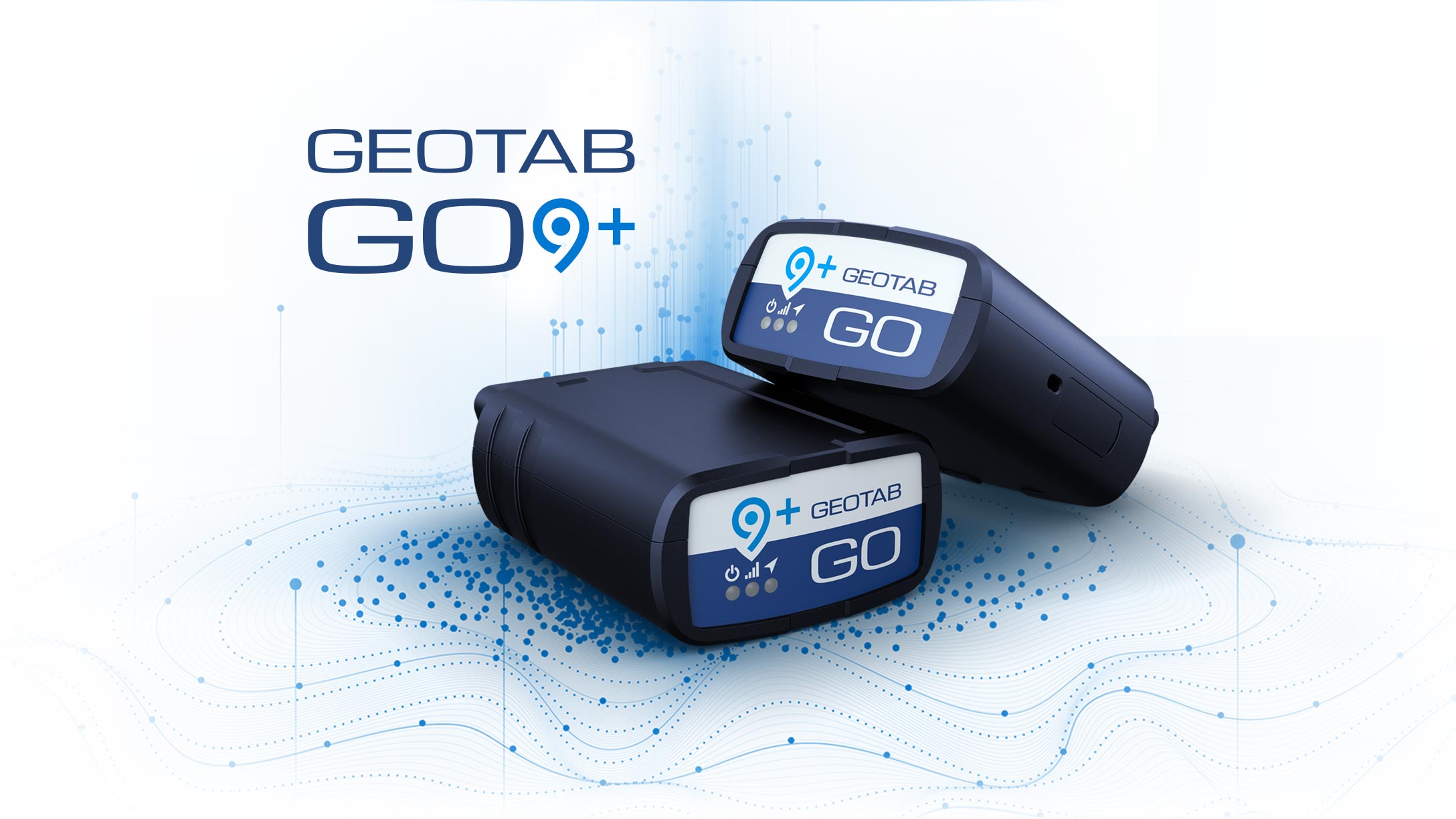 Introducing the Geotab GO9+: Take Wi-Fi with you wherever you go
---
Boost productivity with a convenient on-board Wi-Fi hotspot for drivers.
Whether you run a small business or ridesharing company, manage a fleet or deal with corporate vehicles — the Geotab GO9+ will help elevate your business to the next level. Read on to learn more about the new features and benefits.
What's new in the GO9+?
Newly added connectivity features enhance the functionality and usefulness for fleets. A few of the key features of the GO9+ include:
The on-board Wi-Fi hotspot provides a reliable internet connection on the road to stay in sync with your team while travelling to your destination (category 4 LTE).
Up to 2GB of data available per month with additional data tiers that will be made available later in 2021.
Supports up to 10 Wi-Fi enabled devices at once to keep all passengers connected.
Seamlessly tracks hotspot data consumption in MyGeotab.
Secures your GO9+ hotspot directly in MyGeotab to prevent unauthorized access.
Other device features include over-the-air updates, LTE connectivity, engine and battery health assessments, device expandability via IOX technology, built-in auto-calibrating accelerometer and gyroscope, near real-time vehicle data, end-to-end cybersecurity and much more.
GO9+ hardware highlights include connectivity, code space, memory, processor and sensors.
Who is the device for?
While the GO9+ can be used by any fleet, it was designed for and will greatly benefit:
Heavy-truck fleets
Ride for hire
Small business fleets
Executive perks
Increase productivity and efficiency, reduce fleet costs, improve safety and sustainability with the Geotab platform and the GO9+ (currently available in the United States.)
Providing up to 2 GB of data per month, the GO9+ gives drivers the option and freedom to access logging systems, productivity applications, email and work order management without needing a separate data plan or contract. This feature results in overall lower costs and increased productivity. Wi-Fi hotspot data consumption can also be seamlessly tracked in your MyGeotab application.
Peace of mind for users with top ranking fleet technology
The 3G wireless network will be coming to an end before the next two years, impacting those fleets with older 3G telematics devices. The GO9+ will bring users peace of mind knowing they have powerful, LTE CAT-4 technology in their vehicles.
As the leading Commercial Telematics provider worldwide, Geotab works diligently to empower businesses and government to achieve success by connecting them to innovative tools and insight.
To learn more about the GO9+ and to find out how this device can benefit you, visit the product page and request a demo.
---
If you liked this post, let us know!
---
Disclaimer
Geotab's blog posts are intended to provide information and encourage discussion on topics of interest to the telematics community at large. Geotab is not providing technical, professional or legal advice through these blog posts. While every effort has been made to ensure the information in this blog post is timely and accurate, errors and omissions may occur, and the information presented here may become out-of-date with the passage of time.
Get industry tips and insights
Sign up for monthly news and tips from our award-winning fleet management blog. You can unsubscribe at any time.
Republish this article for free
Other posts you might like