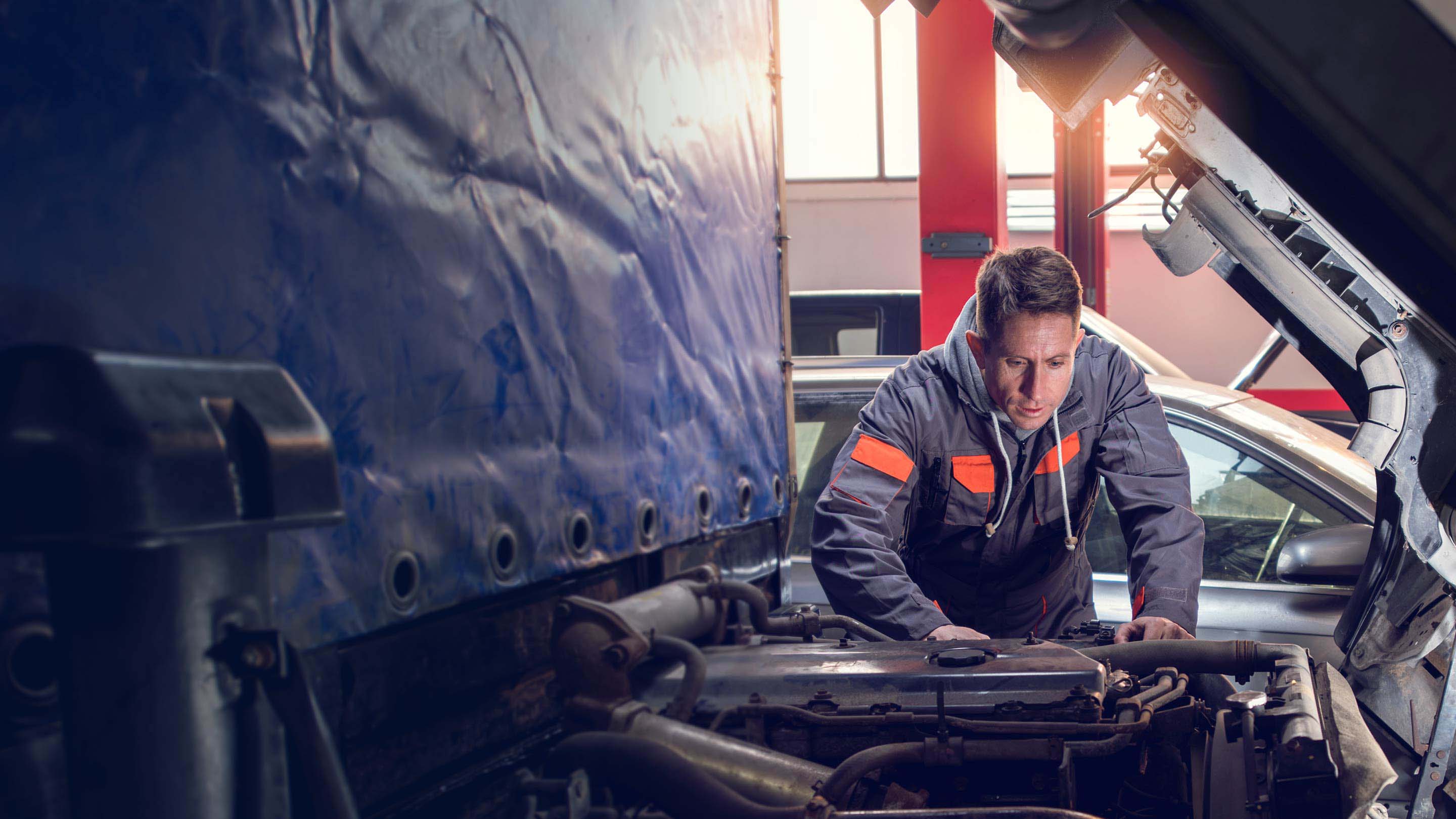 Fleet maintenance
Take a proactive approach to fleet maintenance. Maximize uptime and reduce costs with our fleet management software.
Manage vehicle maintenance
Quickly identify issues and prioritize vehicle repairs with active diagnostic faults and critical engine data available through Geotab's fleet maintenance software. Save time and reduce costs by focusing on predictive engine health.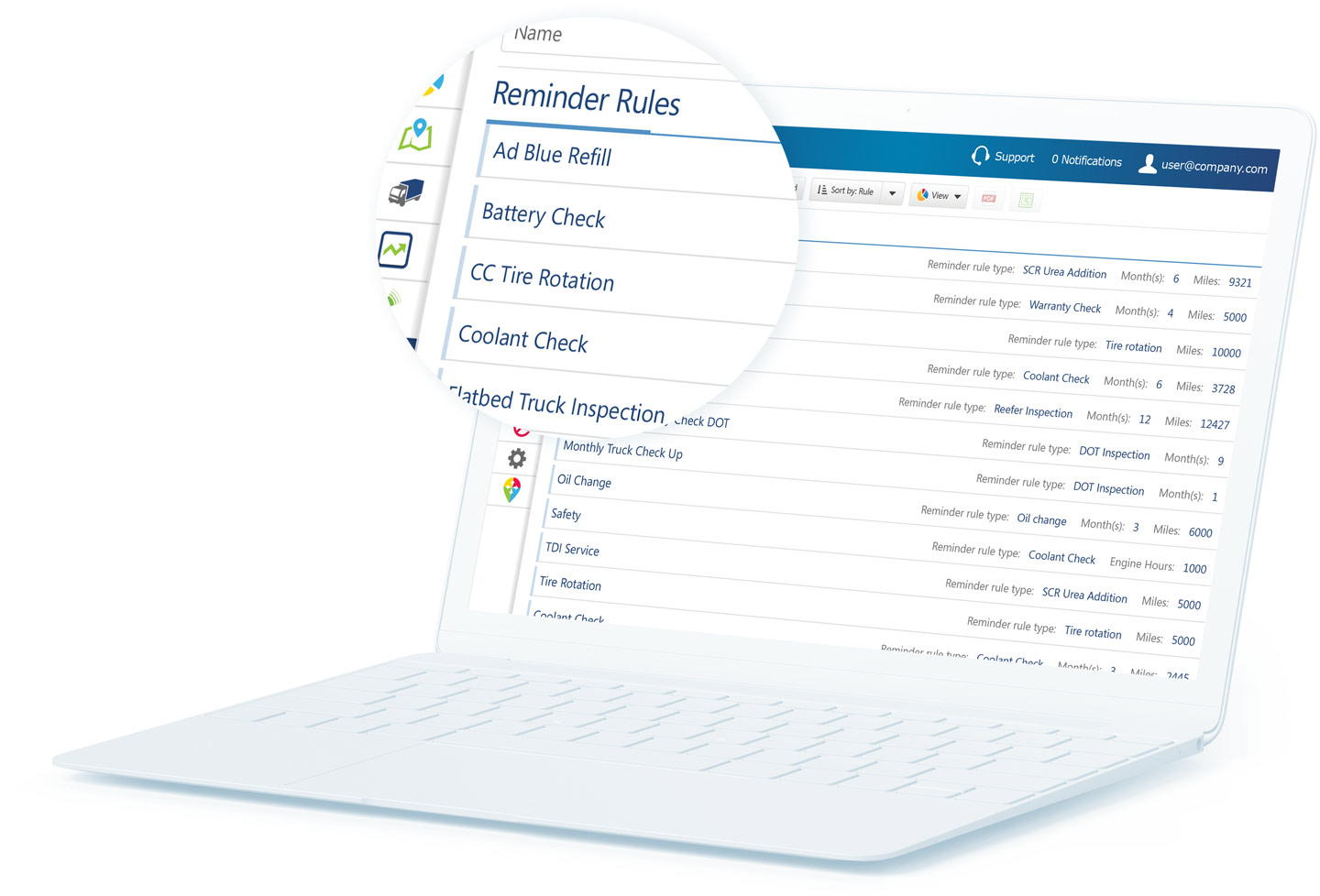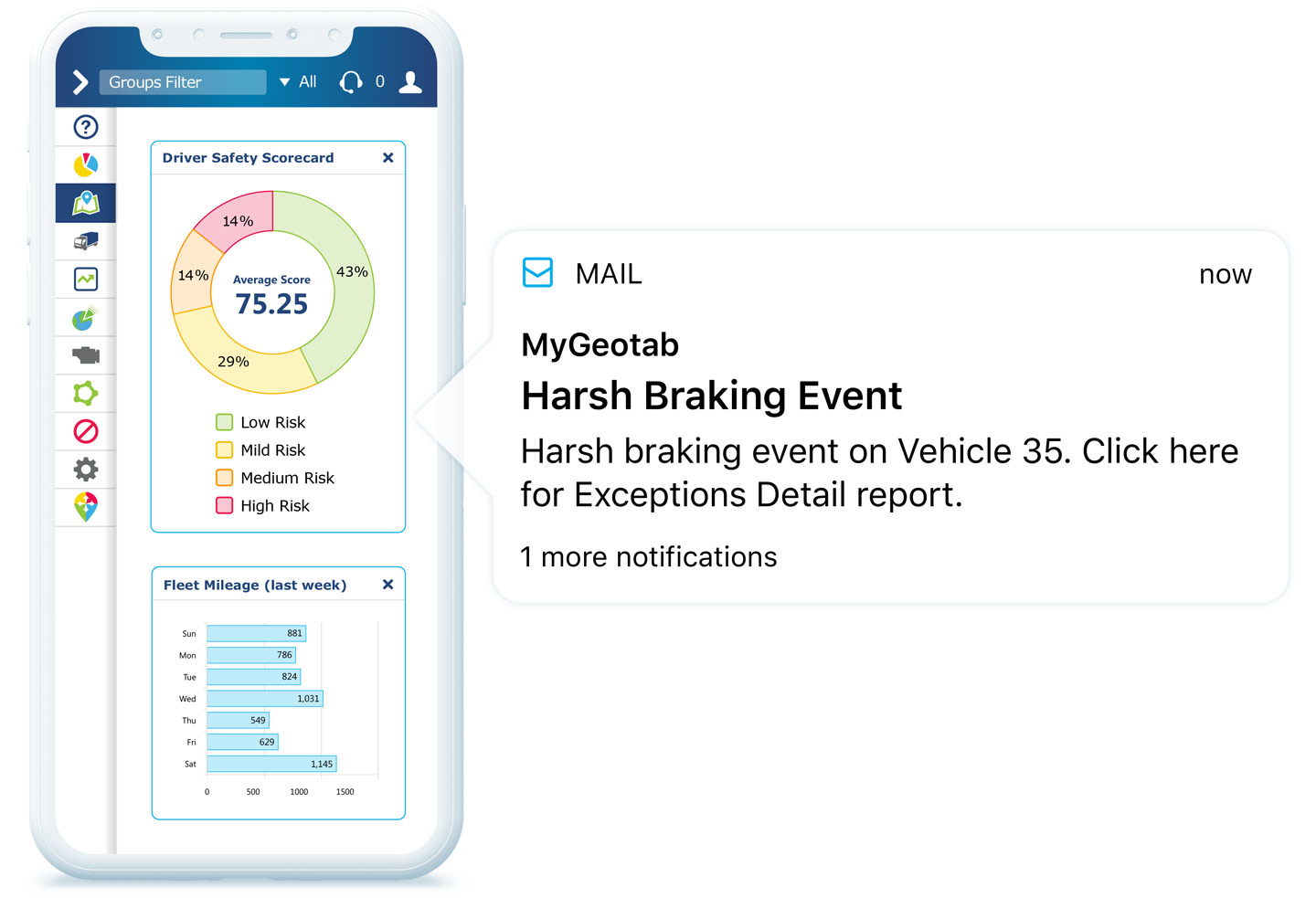 Prevent vehicle wear and tear
Harsh driving can take a toll on vehicle condition. Improving driving behavior is one way to help. Even the simplest vehicle repairs can be costly to your bottom line. Minimize vehicle wear and tear with Geotab's driver scorecard and proactive coaching tools.
Detect engine issues early
By closely monitoring your engine fault code information, you can proactively attend to engine issues before they turn into costly repairs or vehicle down-time. These vehicle codes quickly identify and locate the engine issue, helping you save on vehicle inspection time and costs. Add an extra level of awareness by having fault codes emailed to you from MyGeotab as they occur.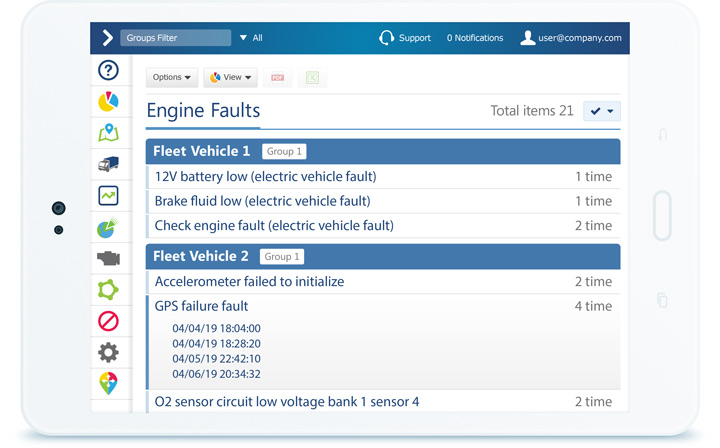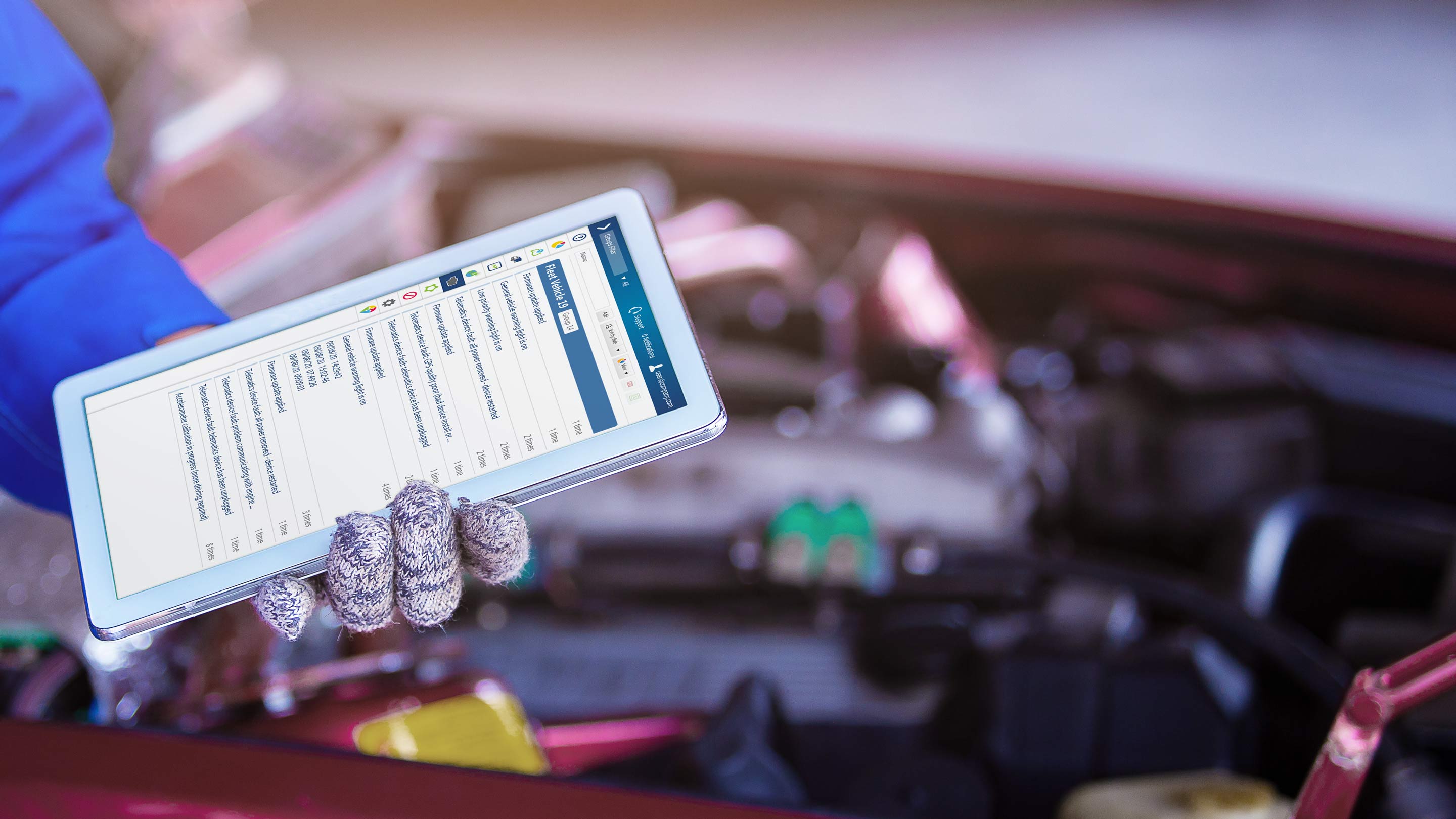 Fleet maintenance tools
Geotab makes managing fleet maintenance and diagnostics easy. Reduce vehicle downtime, cut administrative costs, and catch engine issues early with MyGeotab and our partner integrations. We offer the following tools to help you manage all of your fleet maintenance and diagnostic needs:
Remote diagnostics
Inventory management
Predictive maintenance
Maintenance scheduling and reminders
Work order management
Maintenance cost reports
See our solutions in action
Blog
Fleet maintenance woes? Automation is the answer
Losing track of maintenance events is easy and always results in costly repercussions down the line. Setting up automated maintenance reminders in MyGeotab is a simple step you can take to reduce costs across your entire fleet.
Read more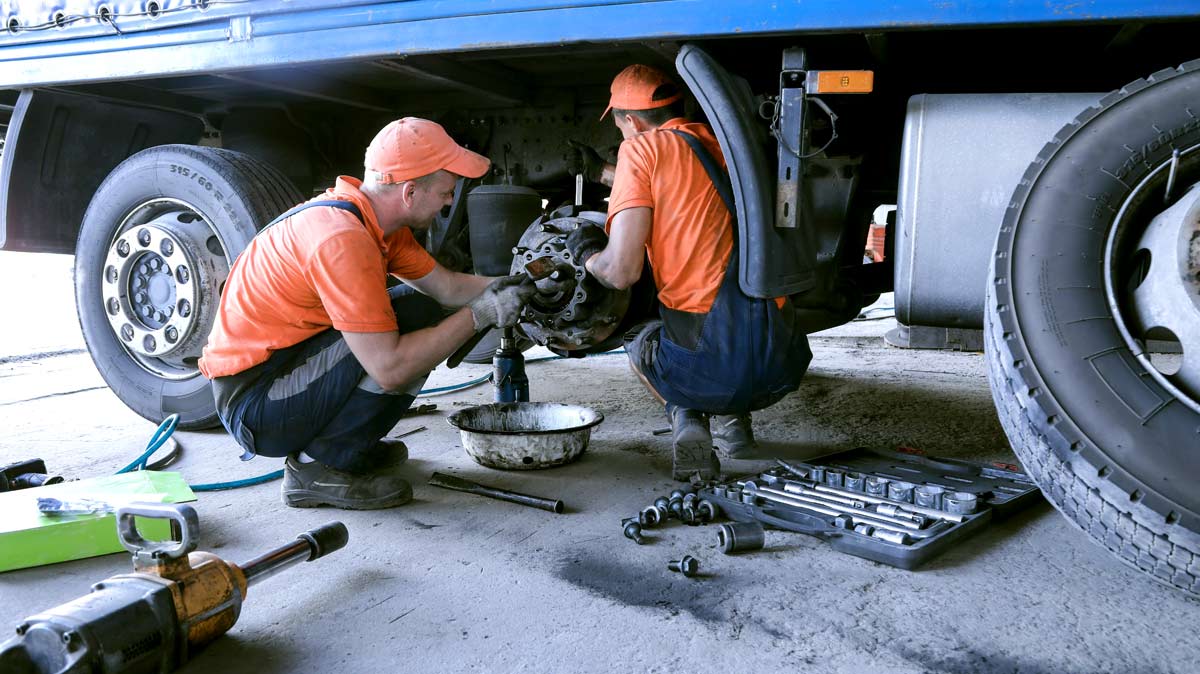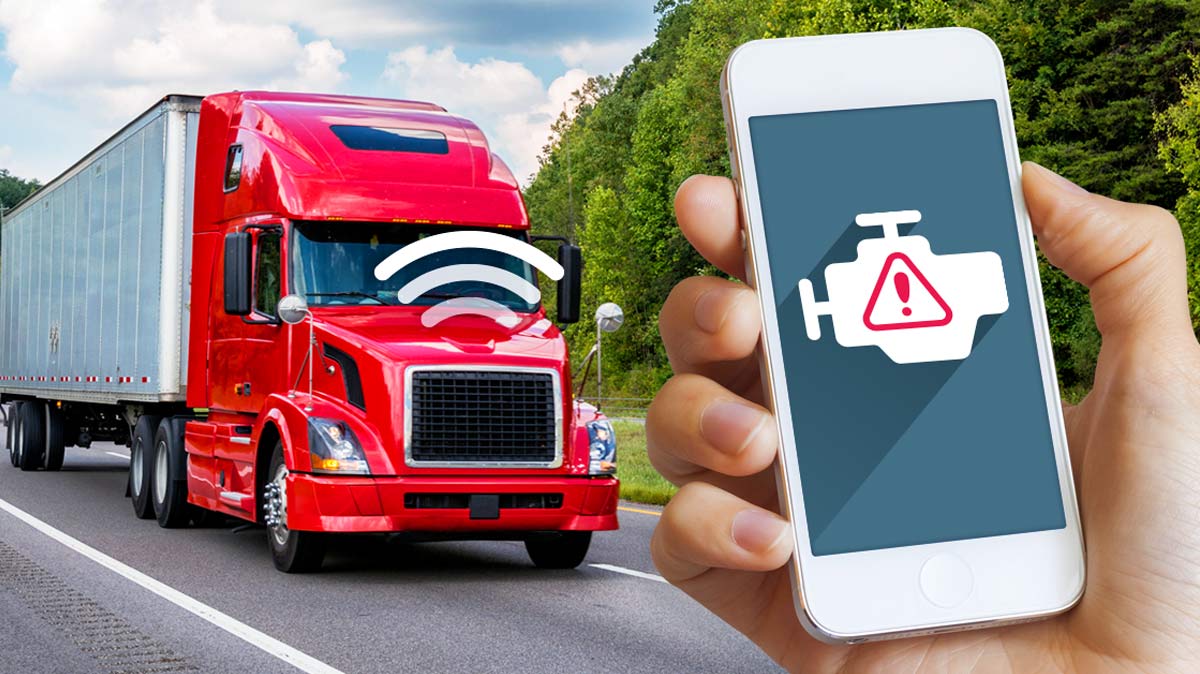 Blog
Remote diagnostics for commercial trucks
Instead of waiting for vehicles to fail, customers can now use telematics and third-party integrations to monitor vehicle health and status remotely. This allows customers to easily identify vehicles that are having issues and solve them proactively.
Read more
Marketplace
Fleet maintenance and diagnostic solutions from Geotab Marketplace
Maximize uptime by ensuring your vehicles are operating at their peak. Solutions include predictive maintenance, remote diagnostics, collision reconstruction and maintenance management.
See solutions
Ready to increase vehicle uptime?
Let us show you how simple it is to use our web-based software and fleet tracking devices to streamline fleet maintenance.