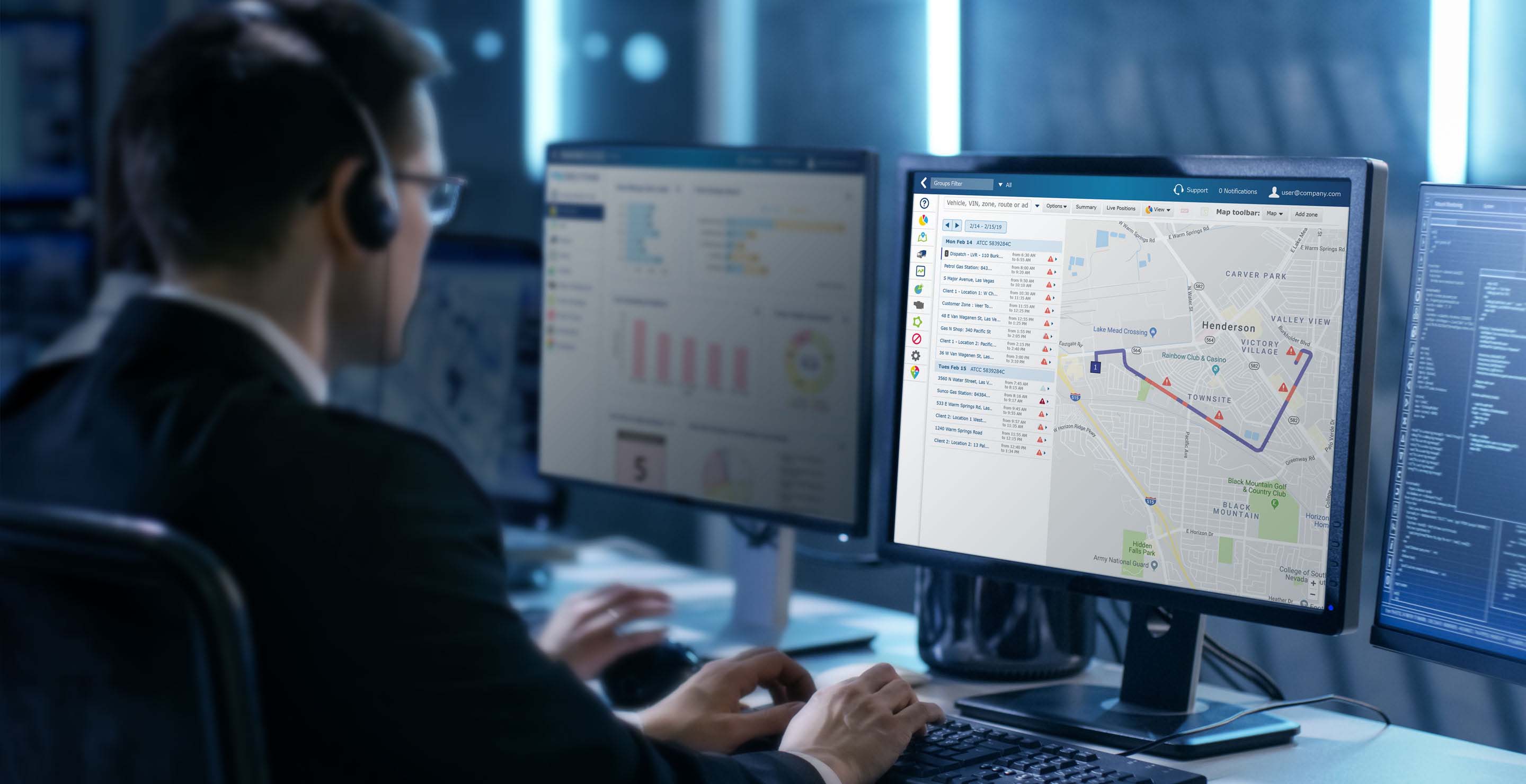 Driver tracking device and software
Our robust suite of driver tracking and coaching tools help you track and evaluate driver performance.
Why driver tracking?
Aggressive driving can waste fuel and cause unnecessary vehicle wear and tear. Additionally, unsafe driving can potentially lead to collisions, injury, or expensive litigation. Fleets can address these issues using driver tracking and coaching with telematics.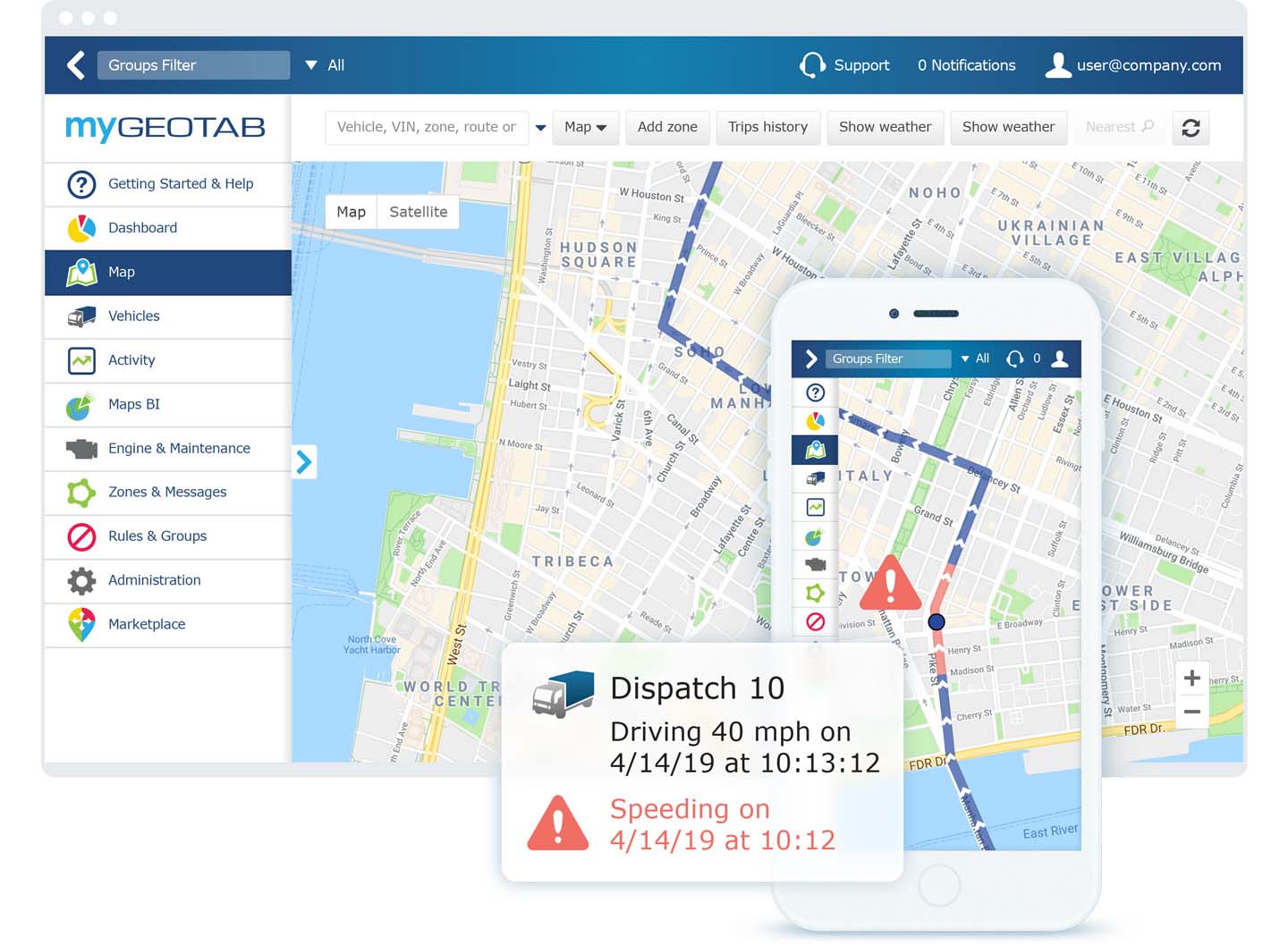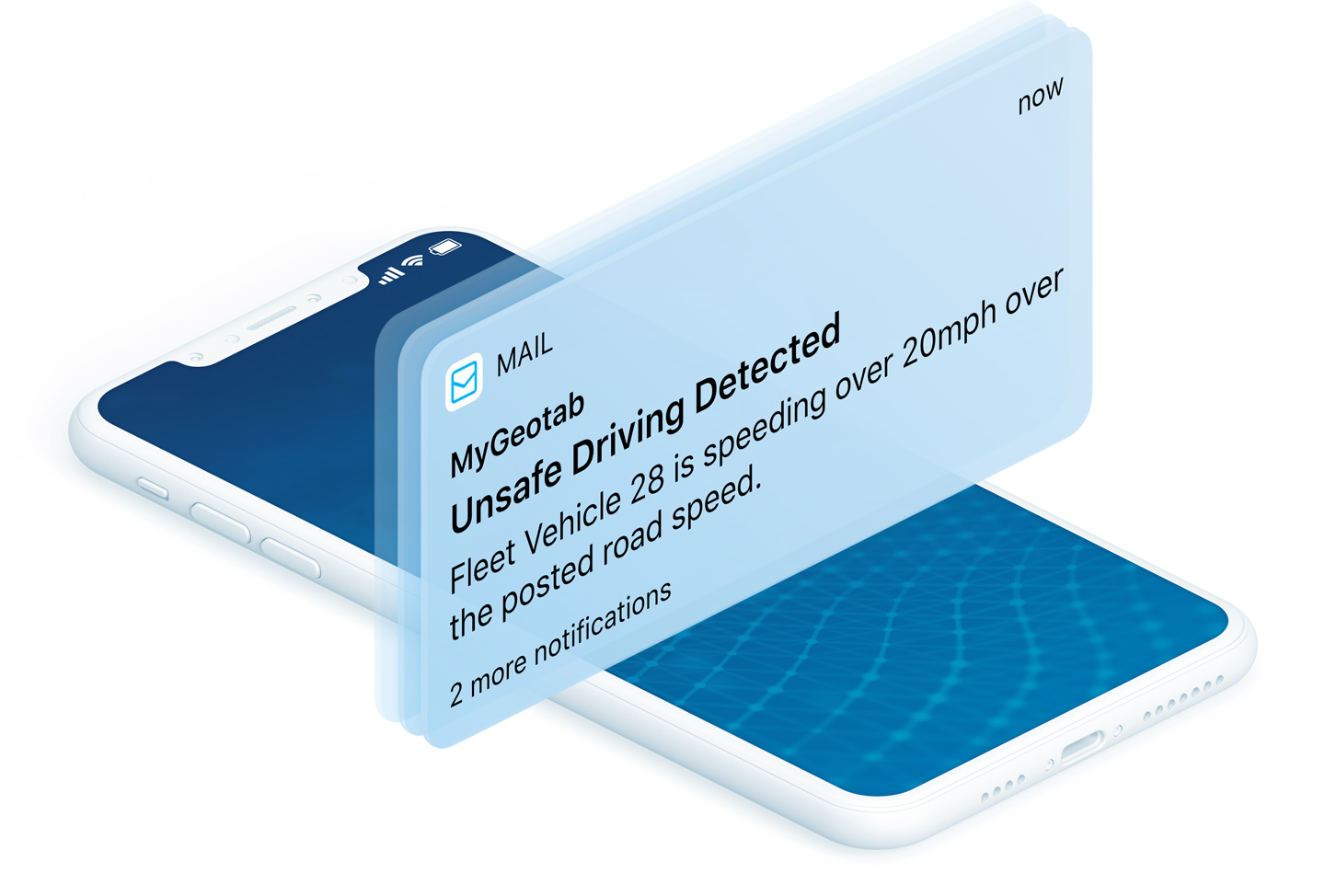 Instant MyGeotab notifications
Take advantage of MyGeotab's flexible notification system to receive email or text message notifications based on user-defined rules. Stay on top of day-to-day fleet activities, such as unsafe driving behavior or when drivers enter or exit specific zones.
Improve driver behavior
Leverage Geotab's fleet tracking technology and easy-to-use MyGeotab software to improve driving behavior with scorecards, trend reports, and innovative Add-In solutions for driver distraction and collision avoidance.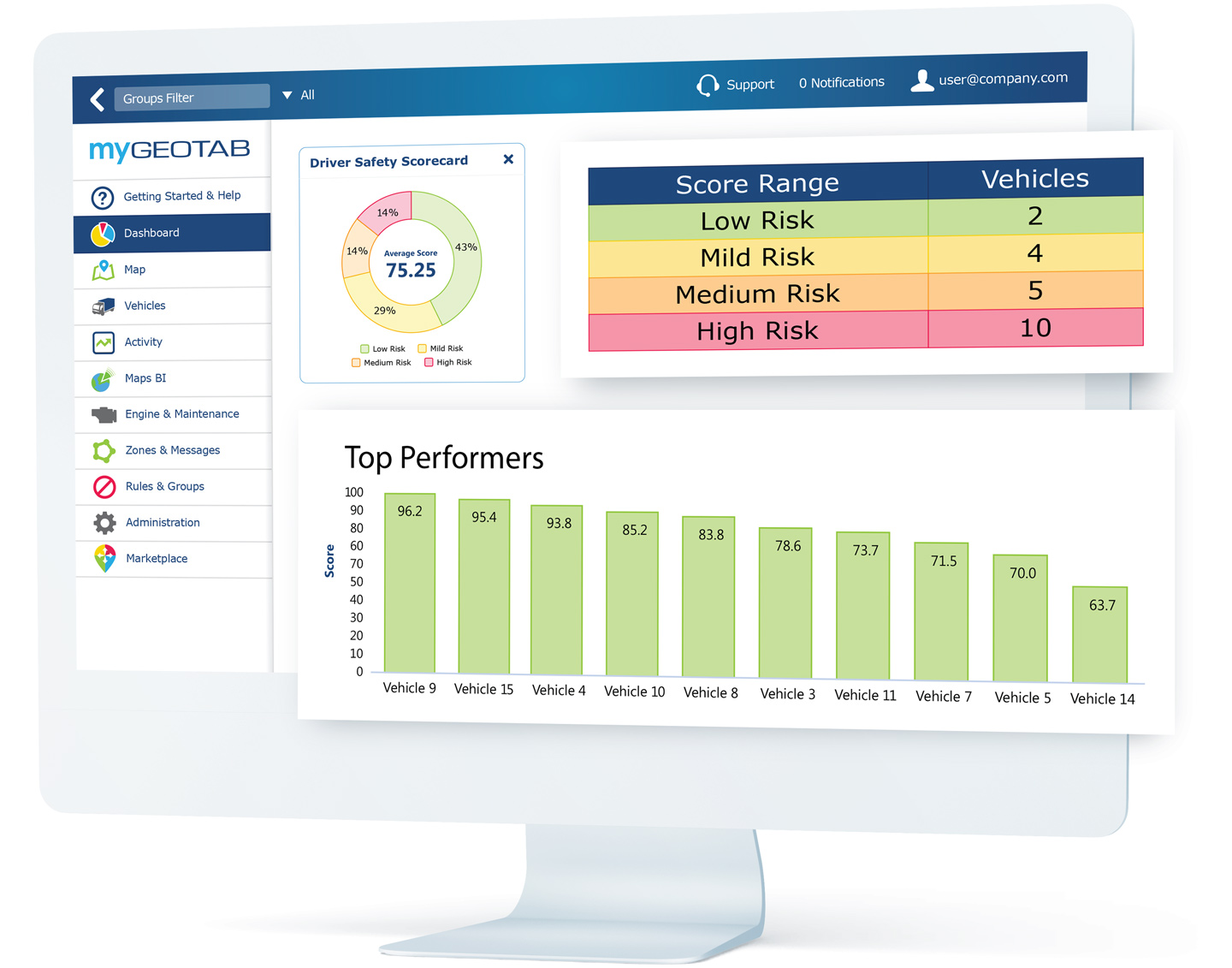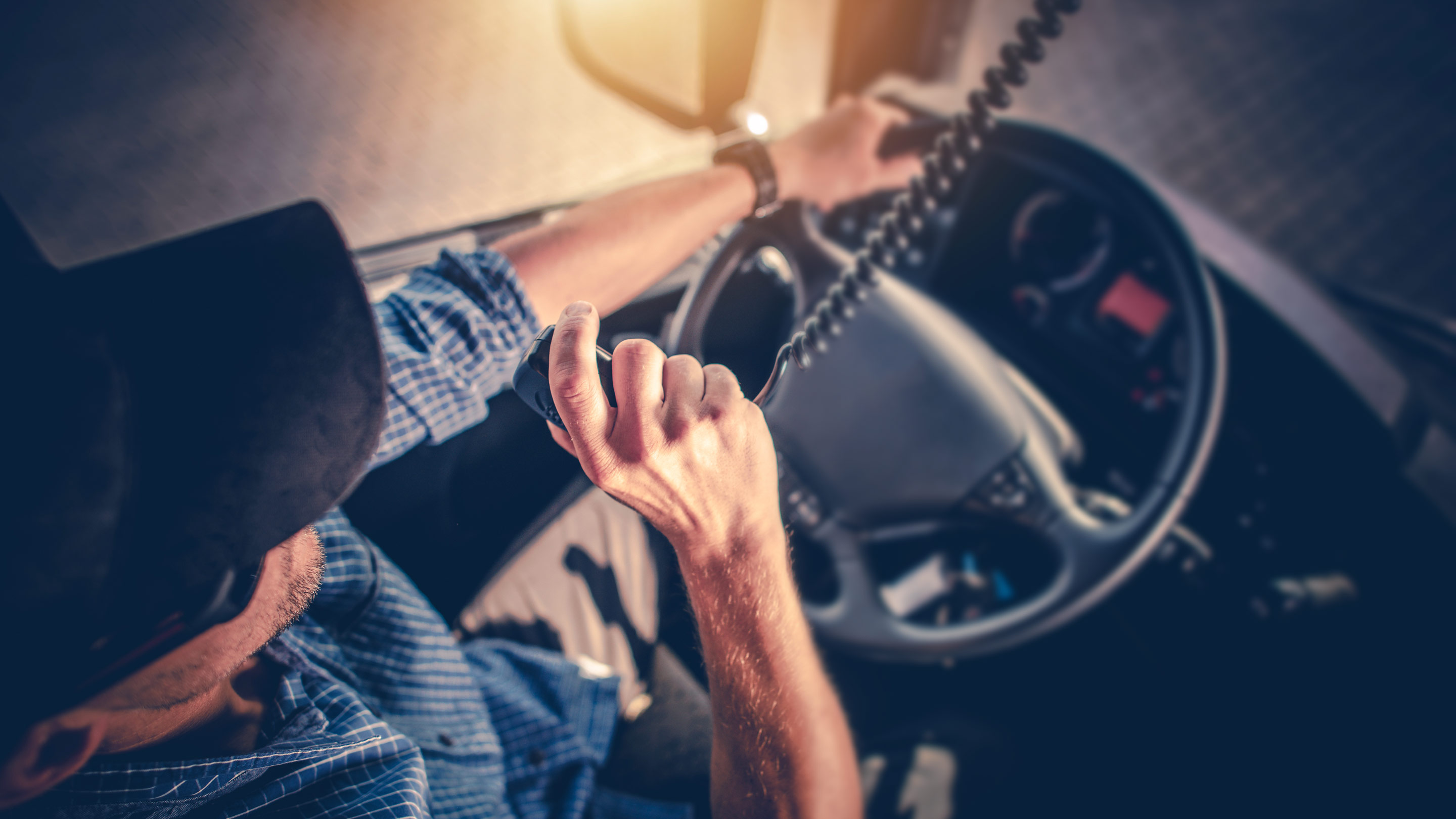 Driver management tools
Whether you want to increase driver safety, productivity, efficiency, or compliance, we have the right solution to help you reach your goals. Geotab offers the following tools to help you manage your drivers:
GO TALK in-vehicle driver feedback
Driver safety scorecard
Driver ID
Advanced collision avoidance systems
Geotab ELD
Compliance dashboards
Driver fatigue monitoring
Anti-distraction phone lock box
Speeding and seat belt violations report
See our solutions in action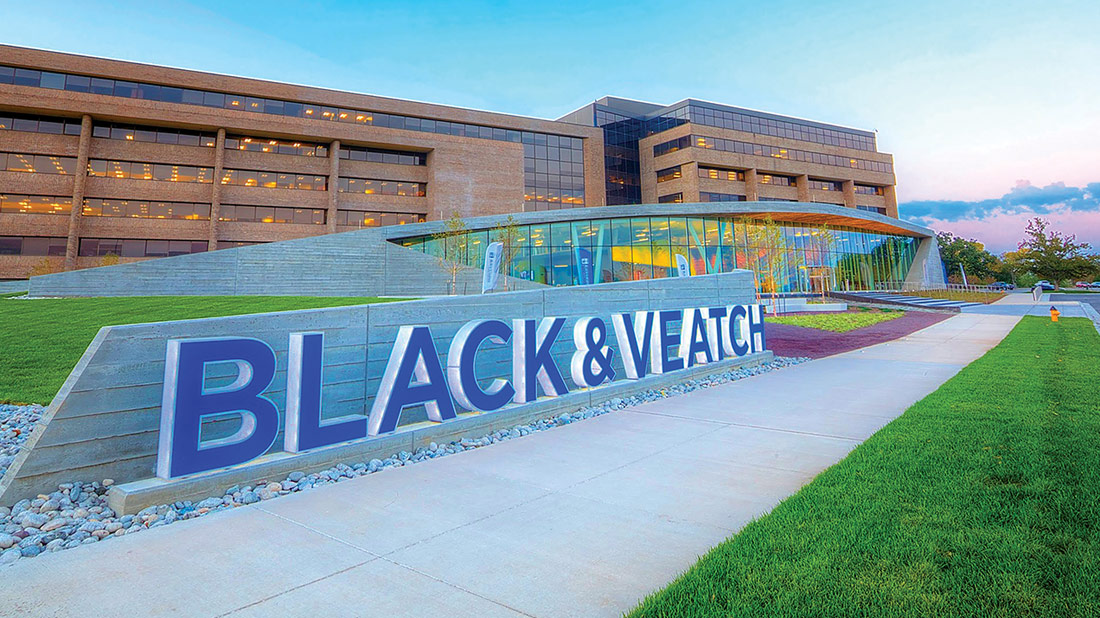 Case study
Black & Veatch: Improving driver behavior in the field
Using Geotab's driver scorecard, Black & Veatch improved their average fleet safety score by 28% and reduced the number of high risk drivers by 87%.
Read more
---
Ready to optimize your fleet?
Let us show you how simple it is to use our web-based software and fleet tracking devices to manage your fleet.