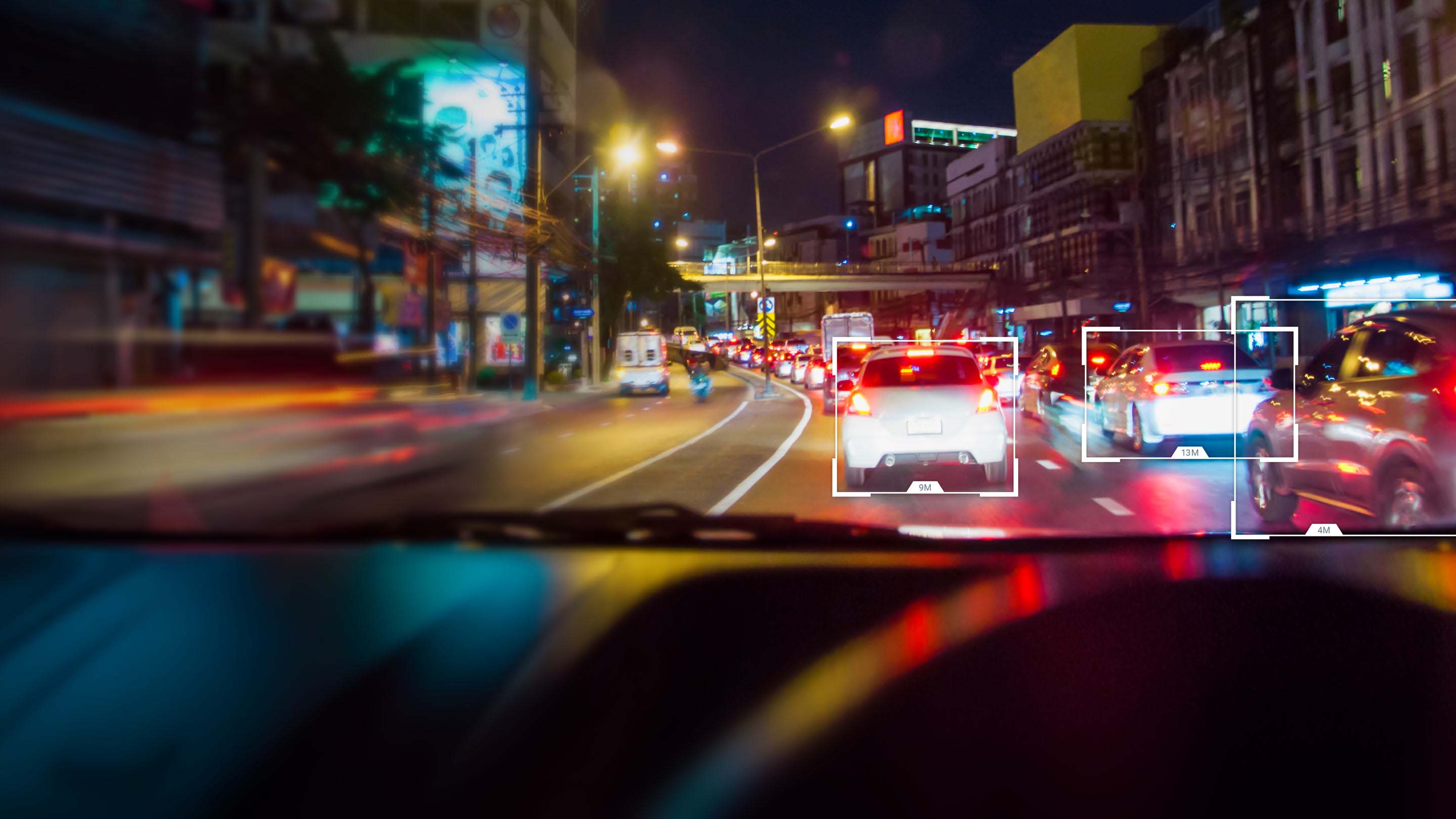 Fleet dash cams with GPS tracking
Record high-definition videos using dash cams and mobile video systems, seamlessly integrated with Geotab's open fleet telematics platform.
Protect your business with fleet cameras
Get a clear view of events, in the case of collisions or insurance disputes. Road-facing fleet cameras provide high-resolution footage of what happened on the road and around the vehicle. Select from multiple fleet dash cam solutions including connecting up to five cameras to monitor the vehicle interior, equipment or other high-value gear.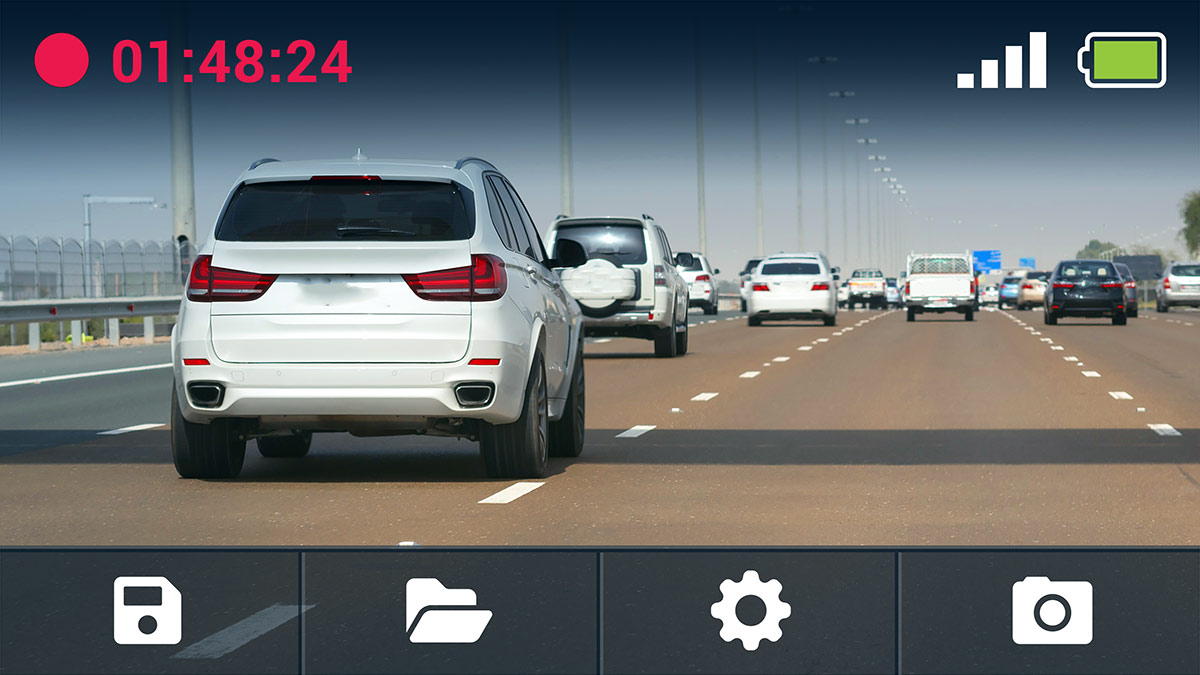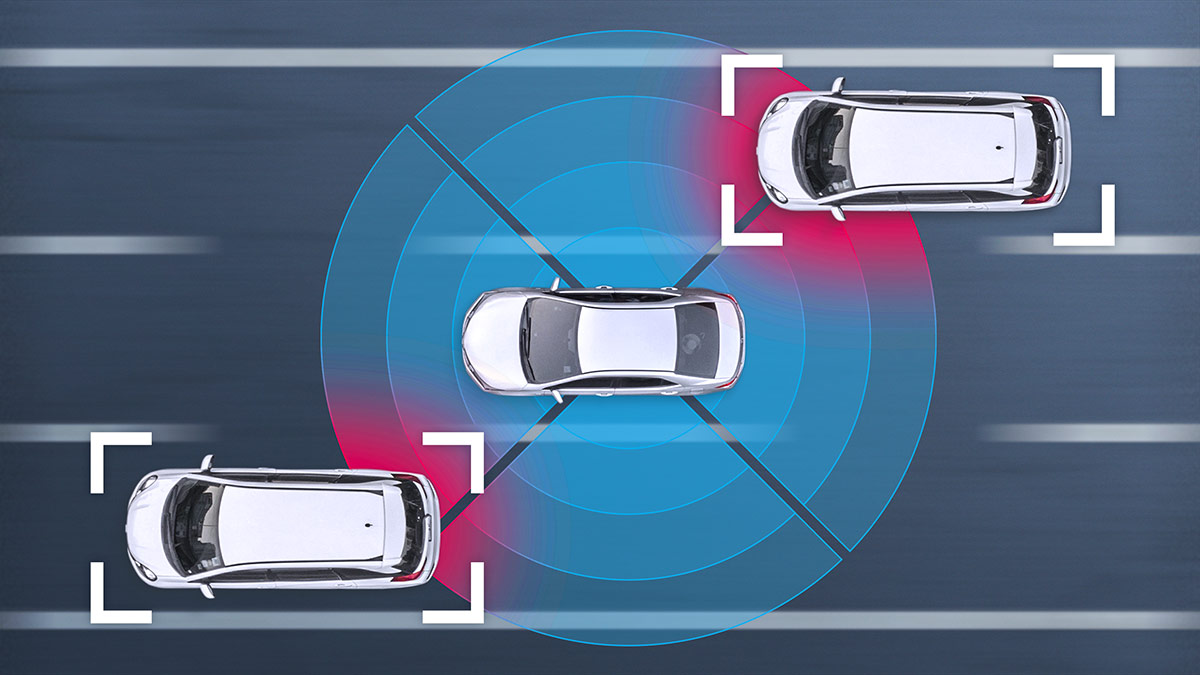 Use fleet cameras to identify risky driving
Prioritize fleet safety with dash cams. Get a 360 degree view of trips and driver behavior with advanced vehicle camera solutions. Capture cell phone use, smoking, driving too close or driver fatigue, so you can minimize risk. Add another layer of awareness with built-in infrared LED night vision.
Reduce collisions with AI fleet dash cams
AI-powered fleet cameras can predict an imminent collision and send an alert to drivers, giving them time to react and avoid a vehicle crash. With AI fleet dash cam video and driver coaching, you can improve safety and lower costs as well.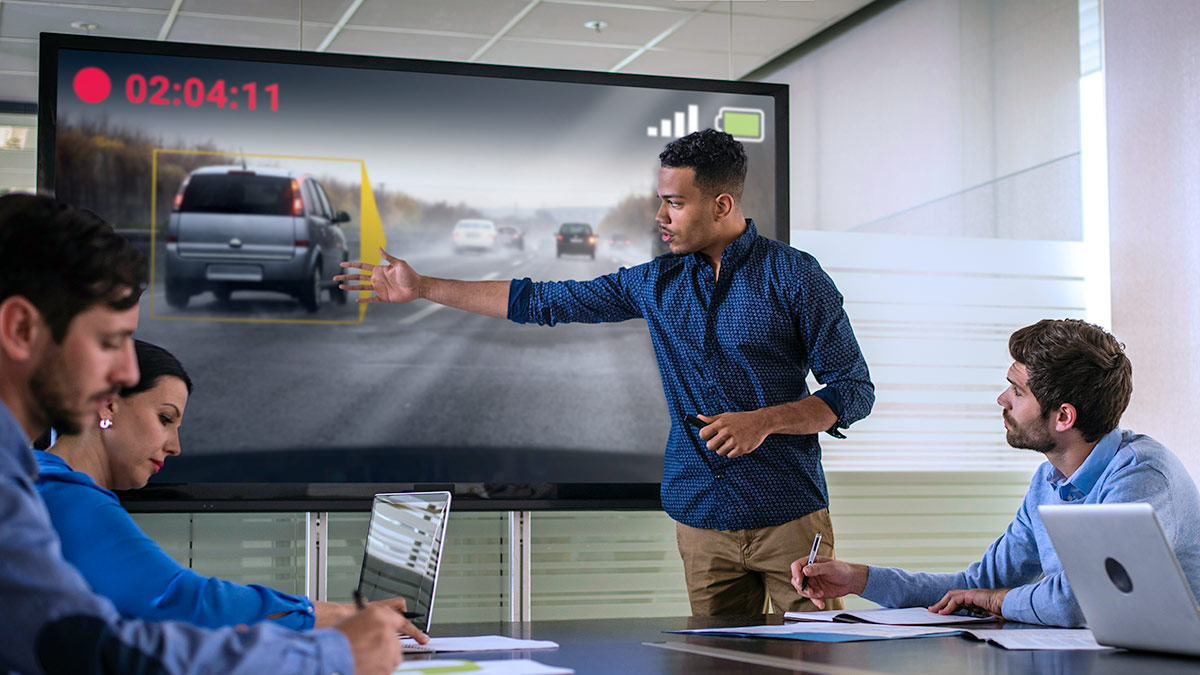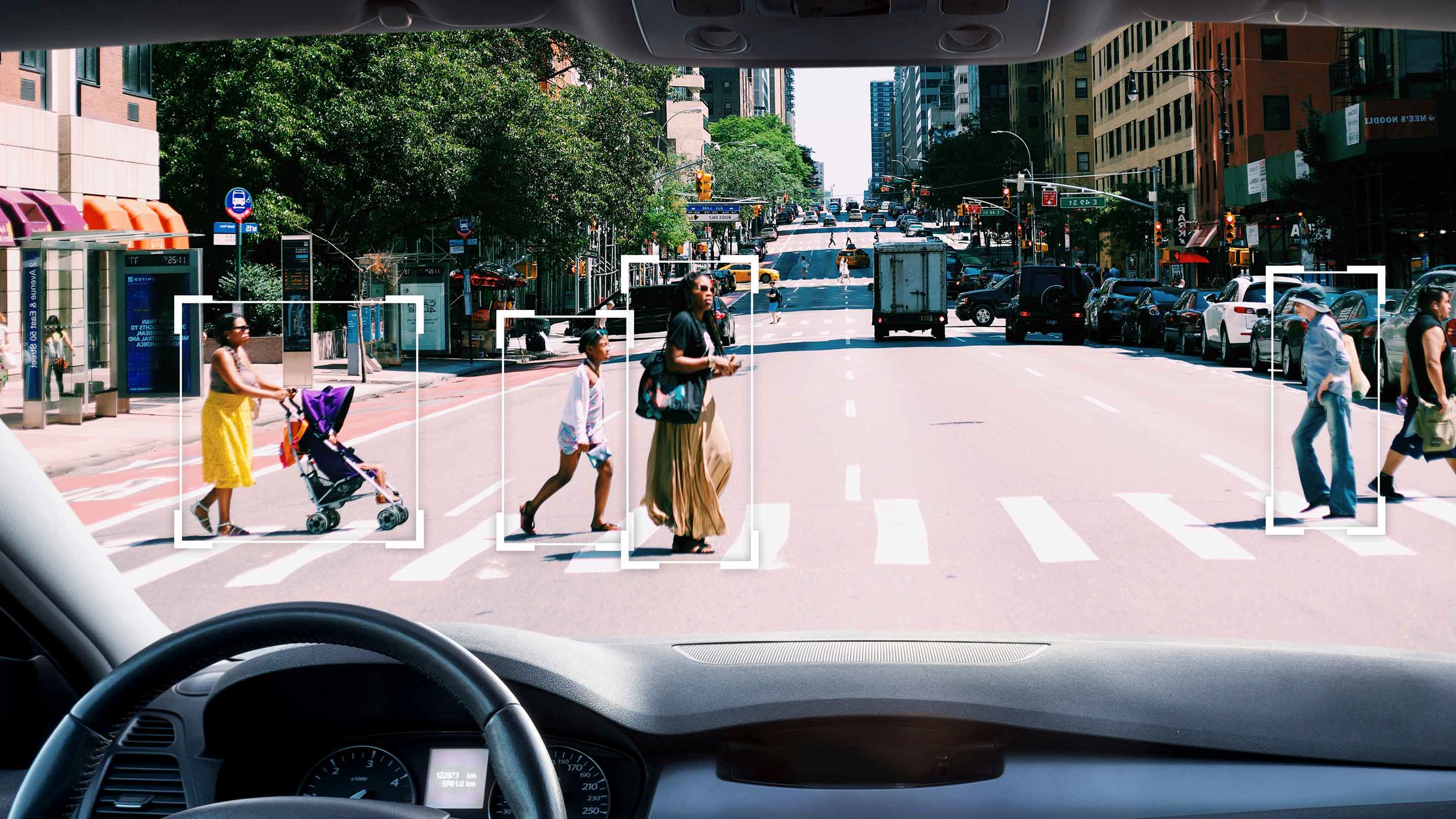 Improve driver behavior and risk management
Strengthen your fleet safety program and reduce risky driving behavior with Geotab fleet dash cam solutions. Choose from a range of commercial-grade dash cams that are easy to install, easy to use, and fully integrated with Geotab fleet management software. Watch a live playback of events, see trip and map information, and share videos via web link.
Gain visibility into on-road activities, including aggressive and distracted driving
Record driving routes
Use video to support driver coaching and training
Record and save video evidence of collisions
Receive immediate text or email notification of incidents
See our fleet dash cam solutions in action
Marketplace
Fleet dash cam solutions from Geotab Marketplace
Monitor a vehicle's surroundings to reduce costs and improve safety. Solutions include video recording devices and monitors that can alert drivers of hazardous conditions.
See solutions
---
Commonly asked questions
What fleet dash cam options does Geotab have?
Geotab's robust open platform allows integration with leading camera solutions through the Geotab Marketplace. We recognize that one size doesn't fit all. Geotab offers the power of choice and flexibility and encourages customers to choose a dashcam that best fits the needs of their fleet. Find our available camera solutions on the
Geotab Marketplace
.
How do Geotab-integrated fleet dash cams work?
Geotab integrated dashcams are an extension of the MyGeotab platform. Your Geotab Reseller will assist in installing the Add-In to MyGeotab. Once you receive the hardware, you will be able to install it into your fleet vehicles. Once installed, camera data within MyGeotab along with telematics and fleet data insights will be available to view.
How do you install Geotab-integrated fleet dash cams?
Certain camera solutions can be set up through a self-install, while others require a certified professional to complete the install. Please consult with your Geotab Reseller to discuss the best options for your specific case.
What features do Geotab-integrated dash cam come with?
There are different camera and video solution options available on Geotab's Marketplace. The features for each solution ranges from live streaming and on-demand video, to infrared, ADAS and much more. Choose an option based on the features and use cases most relevant to your fleet.
How long does footage stay on the dash cam?
This varies depending on each solution. However, memory can be added and adjusted based on a customer's requirements. Please consult the Marketplace Partner for the fleet camera specifications.
How do I check my dash cam footage?
Our Marketplace Partners provide a platform on which users can view and manage video footage. Through our integration, Geotab Customers can access these platforms directly from their MyGeotab site without having to re-authenticate.
How do fleet dash cam systems work?
While each camera or video solution works differently, the general approach involves a connected camera (or series of cameras) that can capture video. The video is available for review via a UI platform that is integrated with MyGeotab.
What are the benefits of fleet dash cams?
There are many benefits to using fleet cameras and video for businesses. Geotab users might deploy dash cams to gather evidence to protect against litigation, to warn drivers of unsafe situations, to proactively coach drivers for risk management, or to provide security. With a variety of different options available on Geotab's Marketplace, our customers can select the camera solution that best fits their priorities.
Can a fleet dash cam integrate with GPS tracking?
Yes, all fleet camera, video and ADAS solutions on the Marketplace integrate with
MyGeotab
. With this, you can view and manage videos in your fleet management dashboard with other telematics data. Some of our Partner solutions allow customers to take advantage of Geotab rules and exceptions in order to govern when video is captured or bookmarked.
Is the Geotab fleet dash cam suitable for all types of commercial vehicles?
Yes, you can find fleet cameras and video for every type of commercial vehicle, such as heavy-duty, medium-duty or light-duty trucks, vans, and passenger vehicles on the Geotab Marketplace.
Ready to optimize fleet safety?
Let us show you how simple it is to use our web-based dash cam software to improve fleet safety.