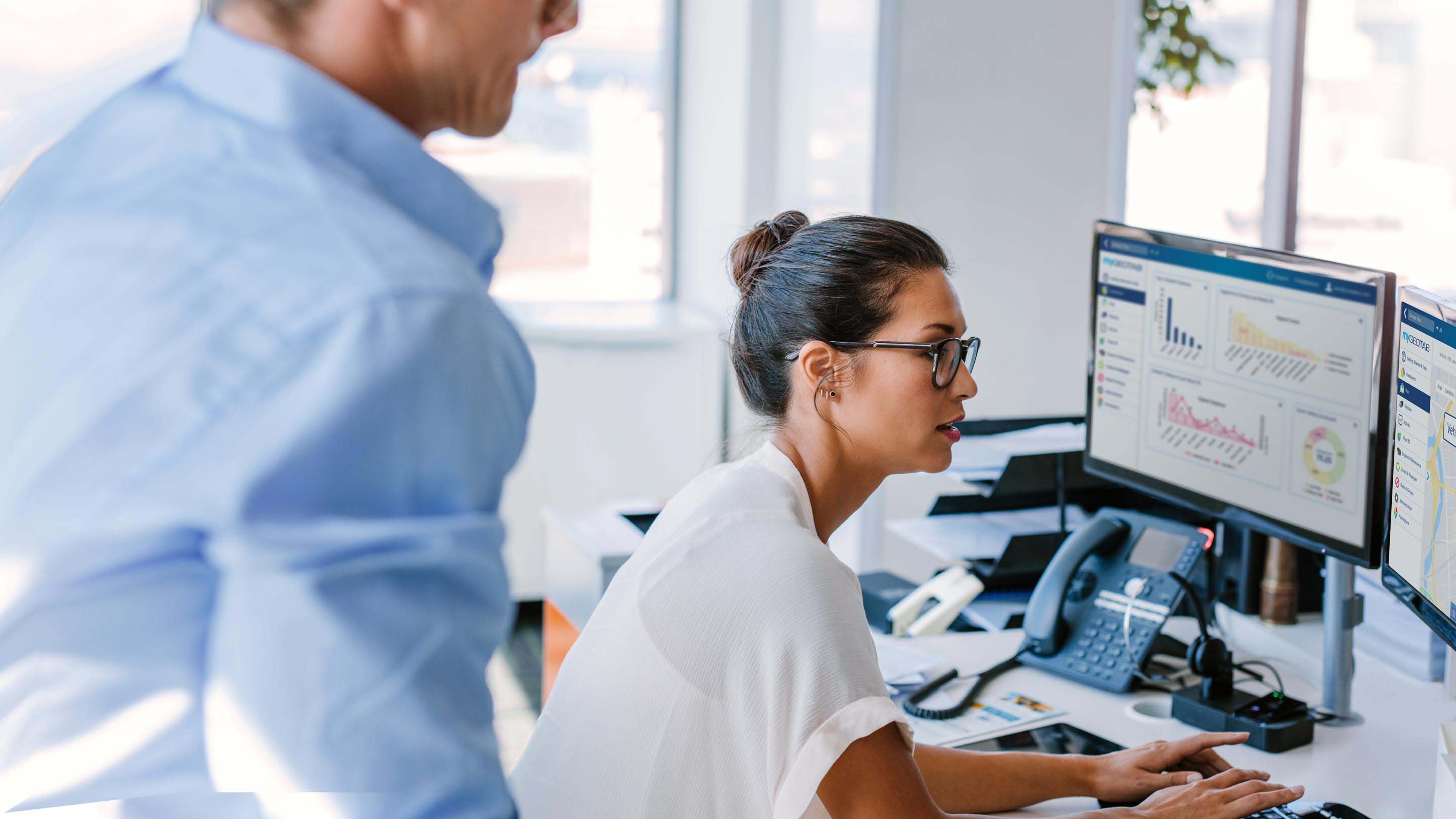 Driver safety reporting
Your employees are your company's greatest asset. Understand how drivers are doing and where coaching is needed with Geotab driver safety reporting.
Understand driver safety trends
Safety dashboard reports provide a quick overview of your fleet's riskiest drivers and overall safety score. Report on key fleet metrics such as speeding, harsh braking, backing up, seat belt use and more.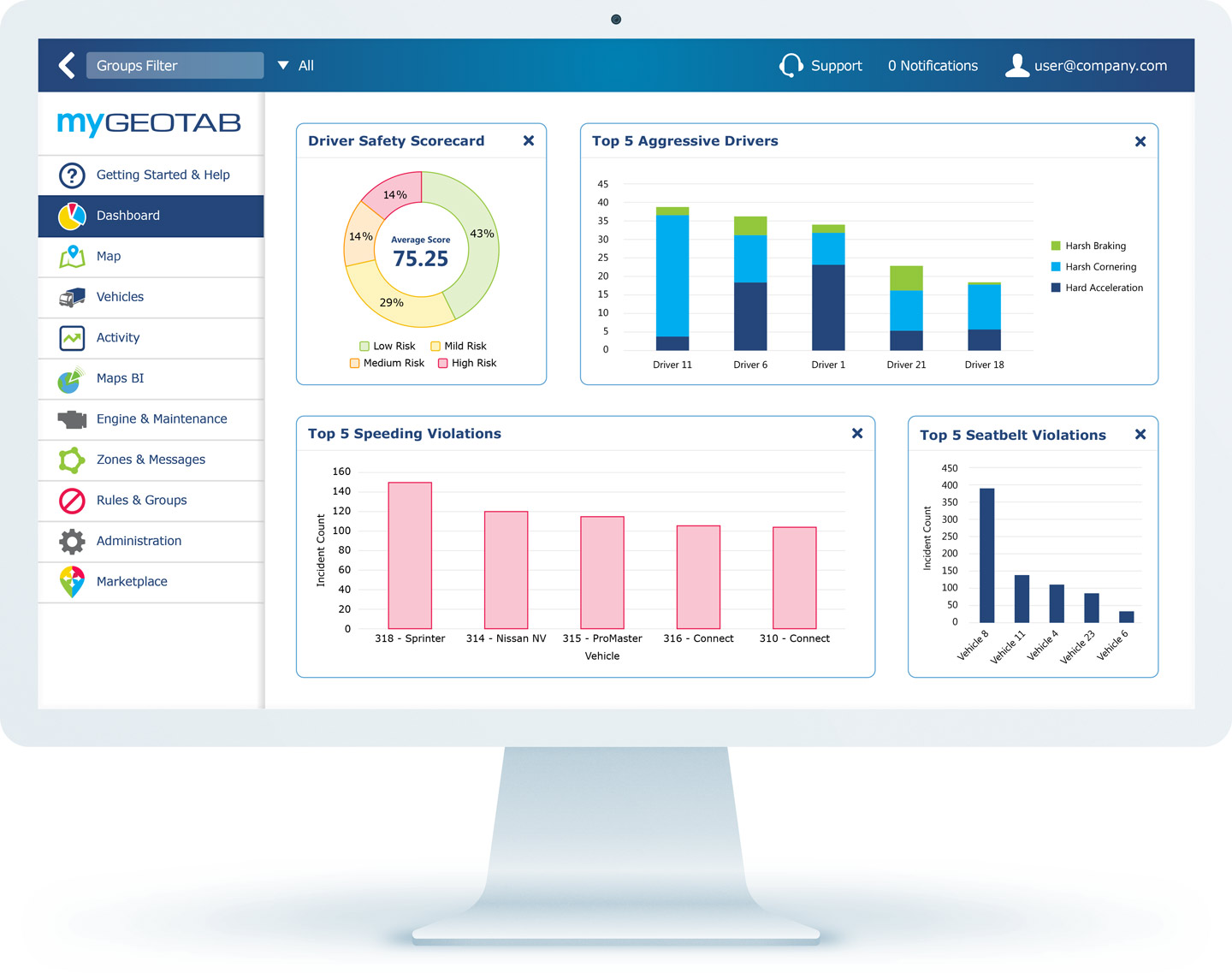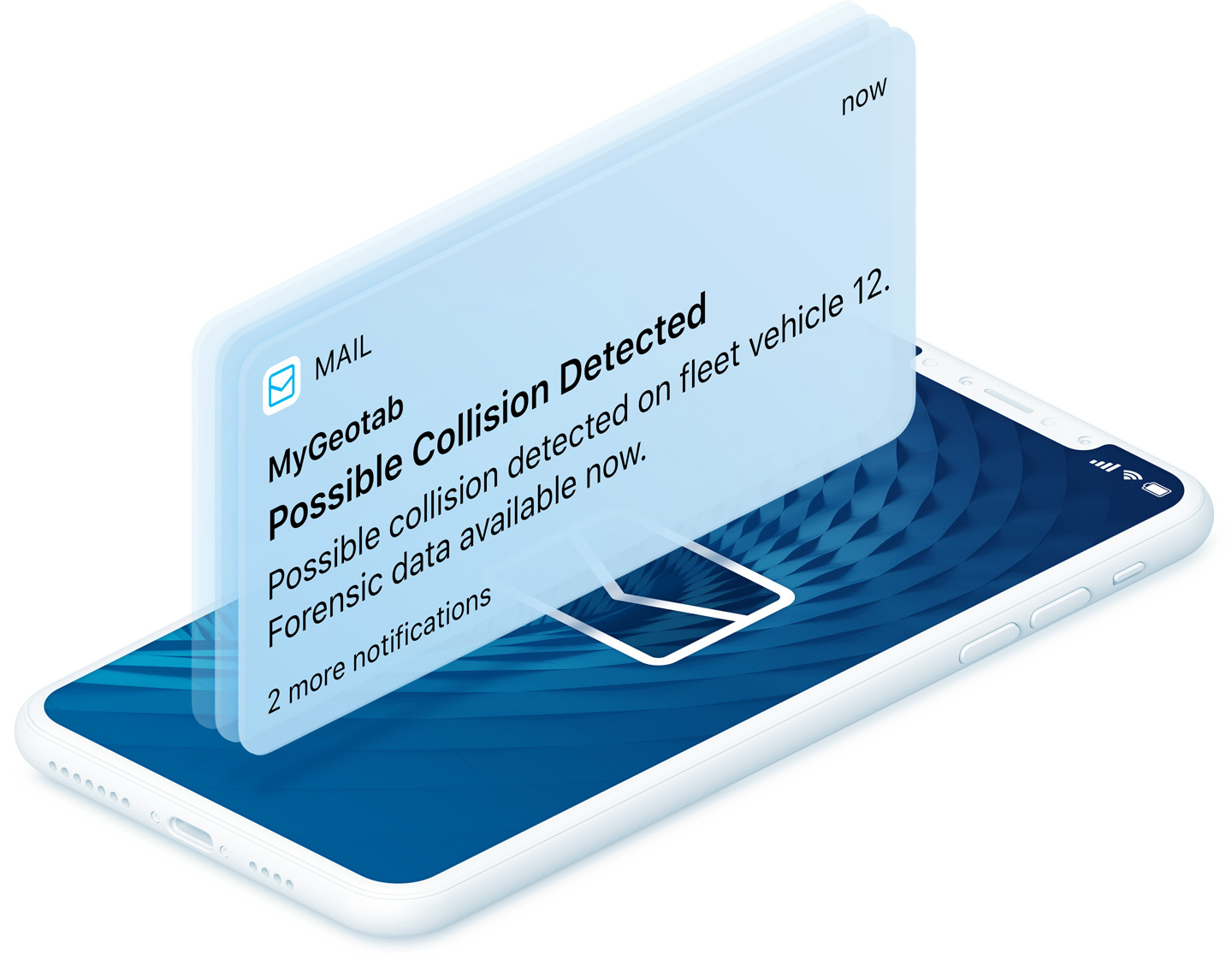 Set up safety alerts
With Geotab, you can create custom fleet rules and get an email or text message notification when violations occur. Get notified of possible collisions, so you can take the proper actions.
Advanced driver-assistance
Help your drivers recognize and avoid the risk of collision before it happens with advanced collision avoidance (ADAS). Ask about Geotab's integrations for advanced collision avoidance systems.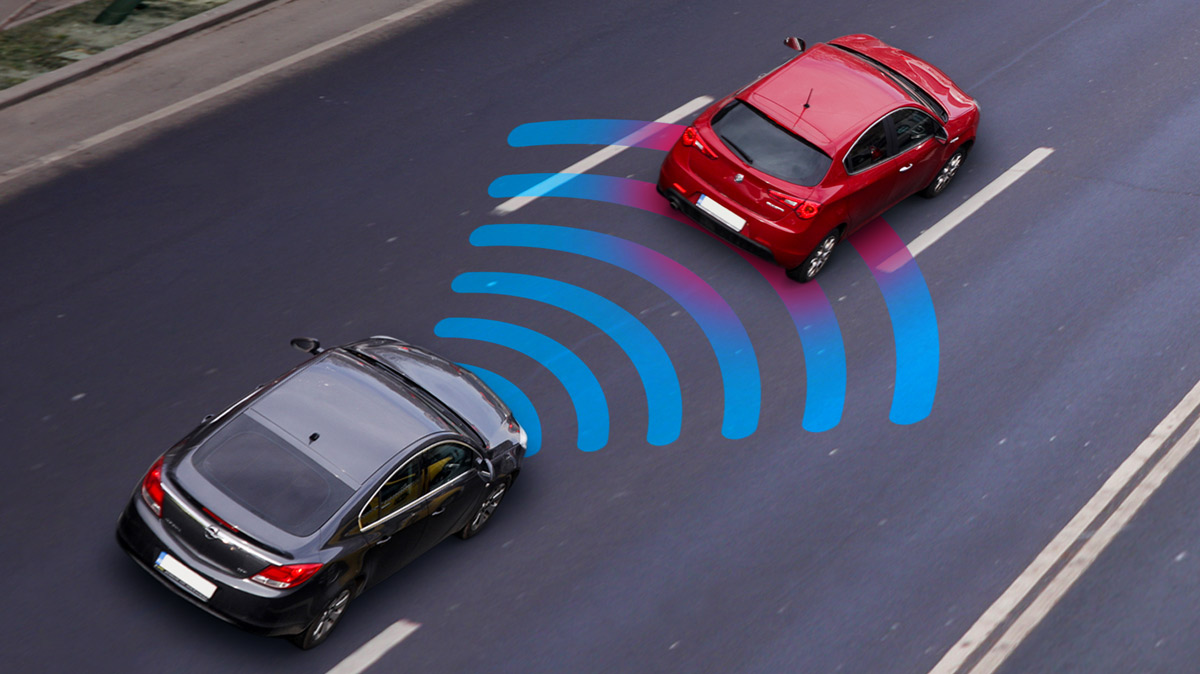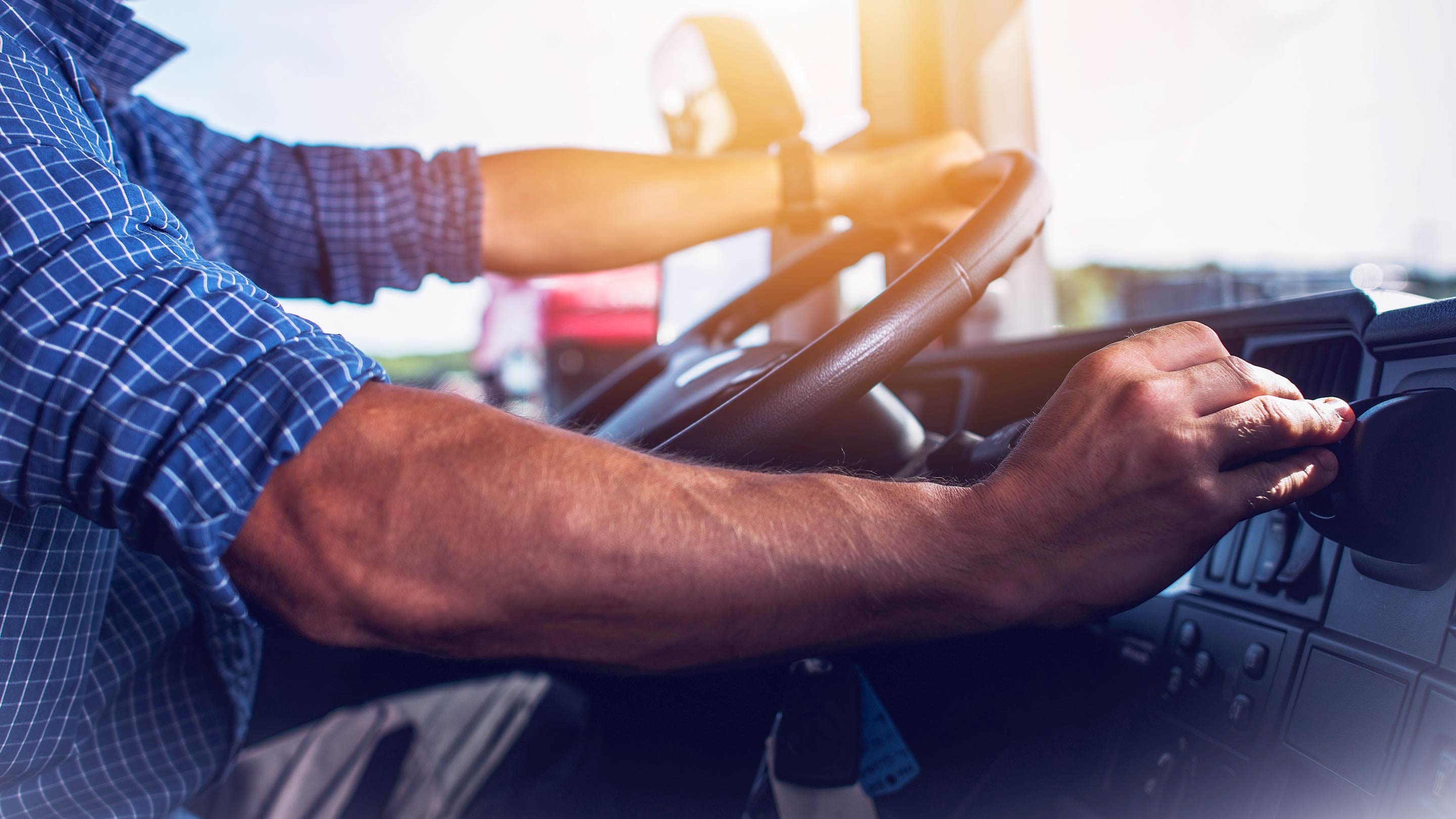 Do you know your cost of ignoring?
What you don't know might be costing you. The costs related to vehicle collisions can add up. Tackle fleet safety head-on and invest in the well-being of your drivers with Geotab's customizable driver safety reporting. Monitor these metrics and more:
Speeding over the posted speed limit
Harsh braking
Sharp cornering
Backing up while driving
After hours use of vehicle
Driving with no seat belt
See our solutions in action
---
Commonly asked questions
What is a Driver Safety Report?
Driver safety scorecards identify the most common traits in dangerous driving: aggressive driving, not using seat belts and speeding. They also identify symptoms of driver distraction such as hard braking and inconsistent speeds to compensate for traffic jams. Other reports provide information about collisions with other vehicles, pedestrians or objects such as poles or overhead obstacles.
How can the reports improve driver safety?
Safety reports provide essential information on driver behavior that could not otherwise be collected when vehicles are not being monitored on the road. They identify both positive and negative behaviors, so drivers can be rewarded or accompanied if needed.

Driver safety reports can identify speeding offenses, driving hours, seat belt use, sharp turns and hard braking.
Why are driver safety reports important?
Driver safety reports can help fleet managers identify careful drivers and drivers' attitudes to the company's vehicles, productivity and reputation. They can also be used for monitoring to identify areas for improvement.

Driving behaviors are important factors in vehicle maintenance planning, such as brake and tire replacement. They are important tools for minimizing accidents, vehicle downtime and ensuring driver safety.
Ready to increase fleet safety?
Let us show you how simple it is to use our web-based software and fleet tracking devices to improve fleet safety.