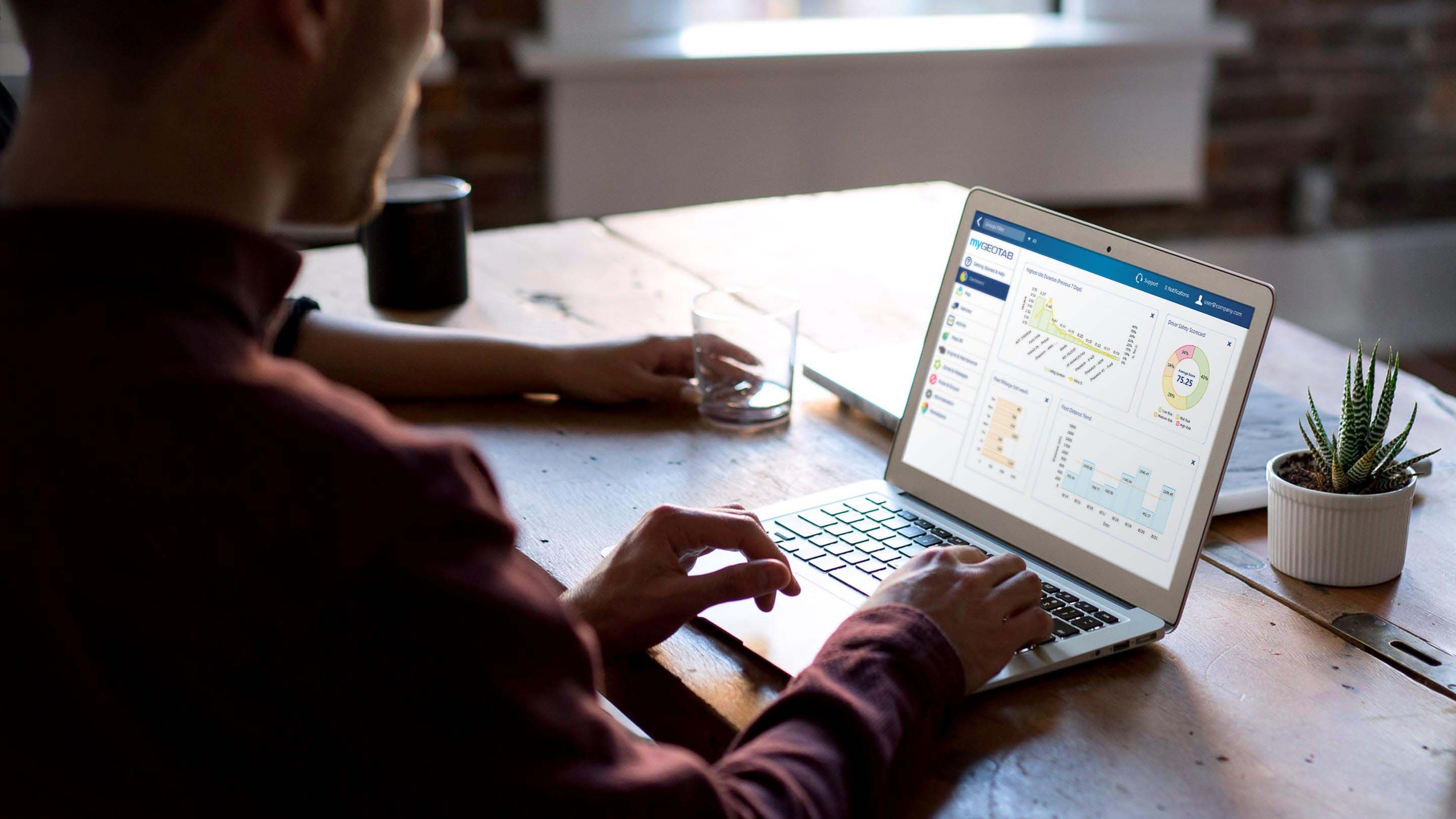 Fleet management reports
Set up custom reports to suit your fleet needs. Get key insights into your fleet operations, maintenance needs and costs for improved performance results.
Freedom in flexibility
Geotab's advanced reporting flexibility delivers the information you want, the way you want it, when you want it. Find useful reports in MyGeotab and tailor them to meet your unique business needs. Implement the Driver Safety Scorecard report to maximize driver safety and improve driving habits within your fleet, or run the Speed Profile report for a visual representation of the actual vs. posted road speeds. Discover the endless possibilities with these and other custom reports.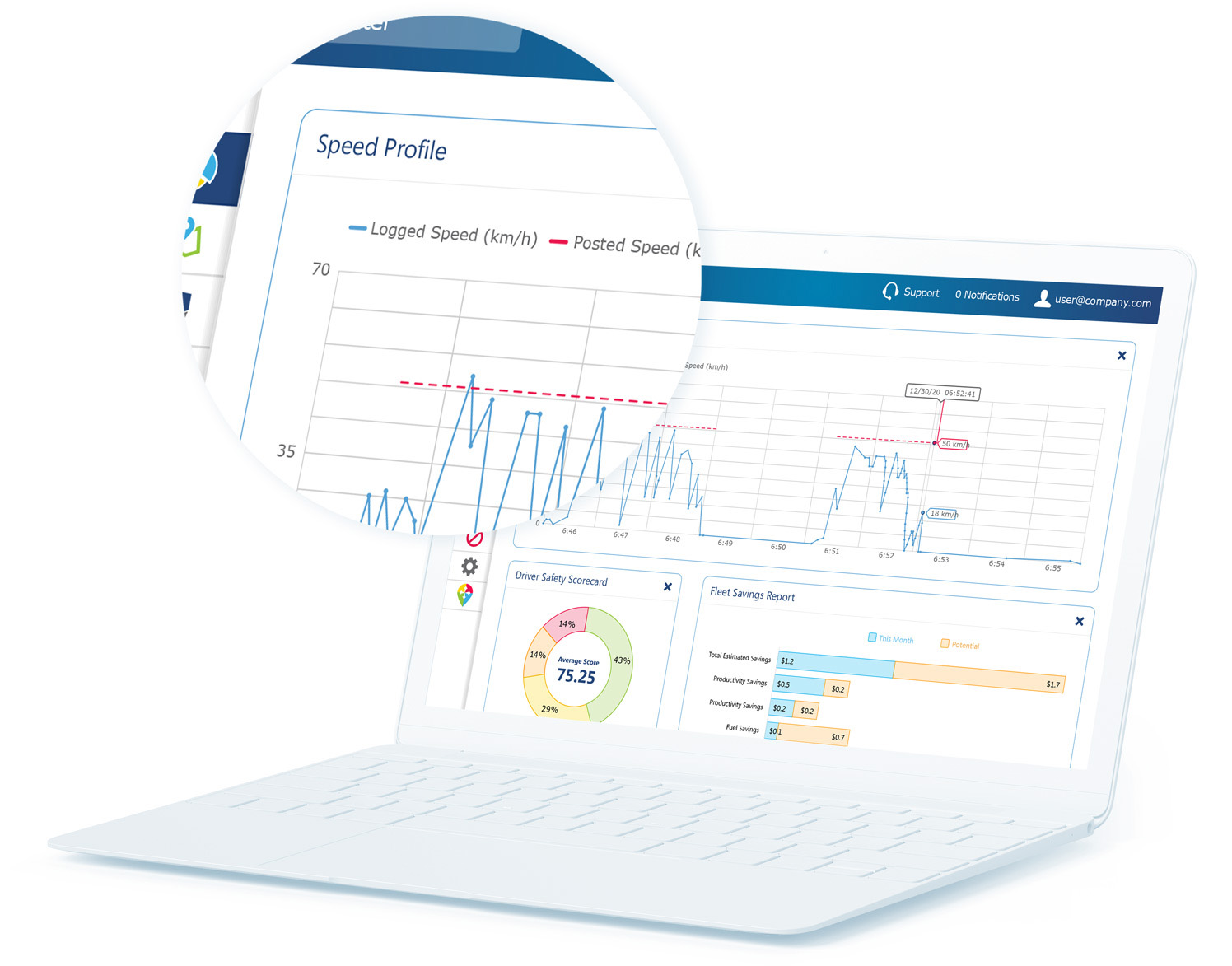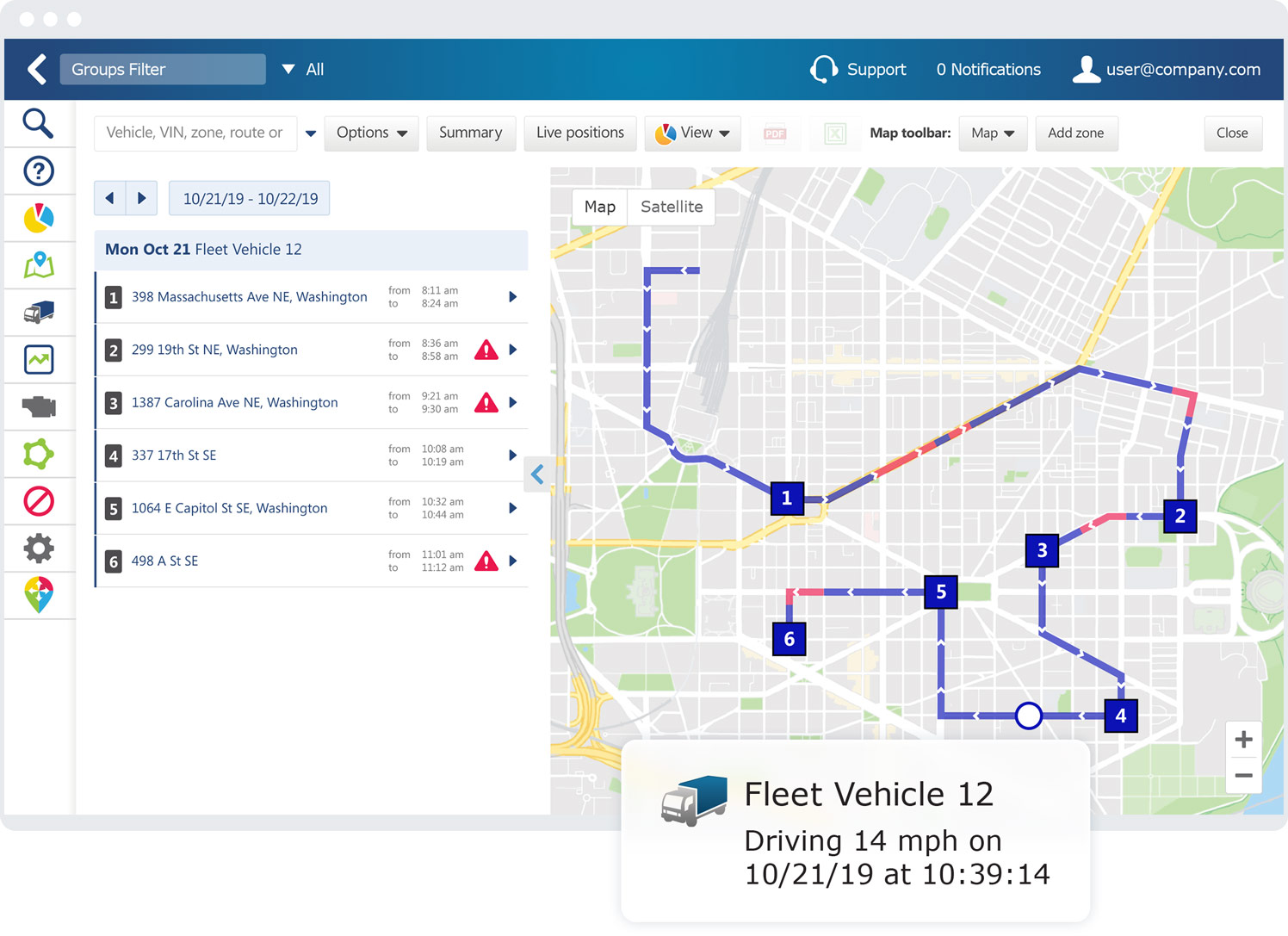 Trips history report
View your fleet vehicle trip history with a breadcrumb trail for an accurate productivity assessment. Take a look at vehicles individually or analyze them together to better understand day-to-day activities and uncover areas of improvement.
Advanced risk management report
Track driving patterns for increased safety, efficiency and fleet productivity. Reduce idling times, reverse driving events and get alerted when engine abuse or engine faults occur. Manage overall driving performance by monitoring stop counts, average speed, total driving duration and more.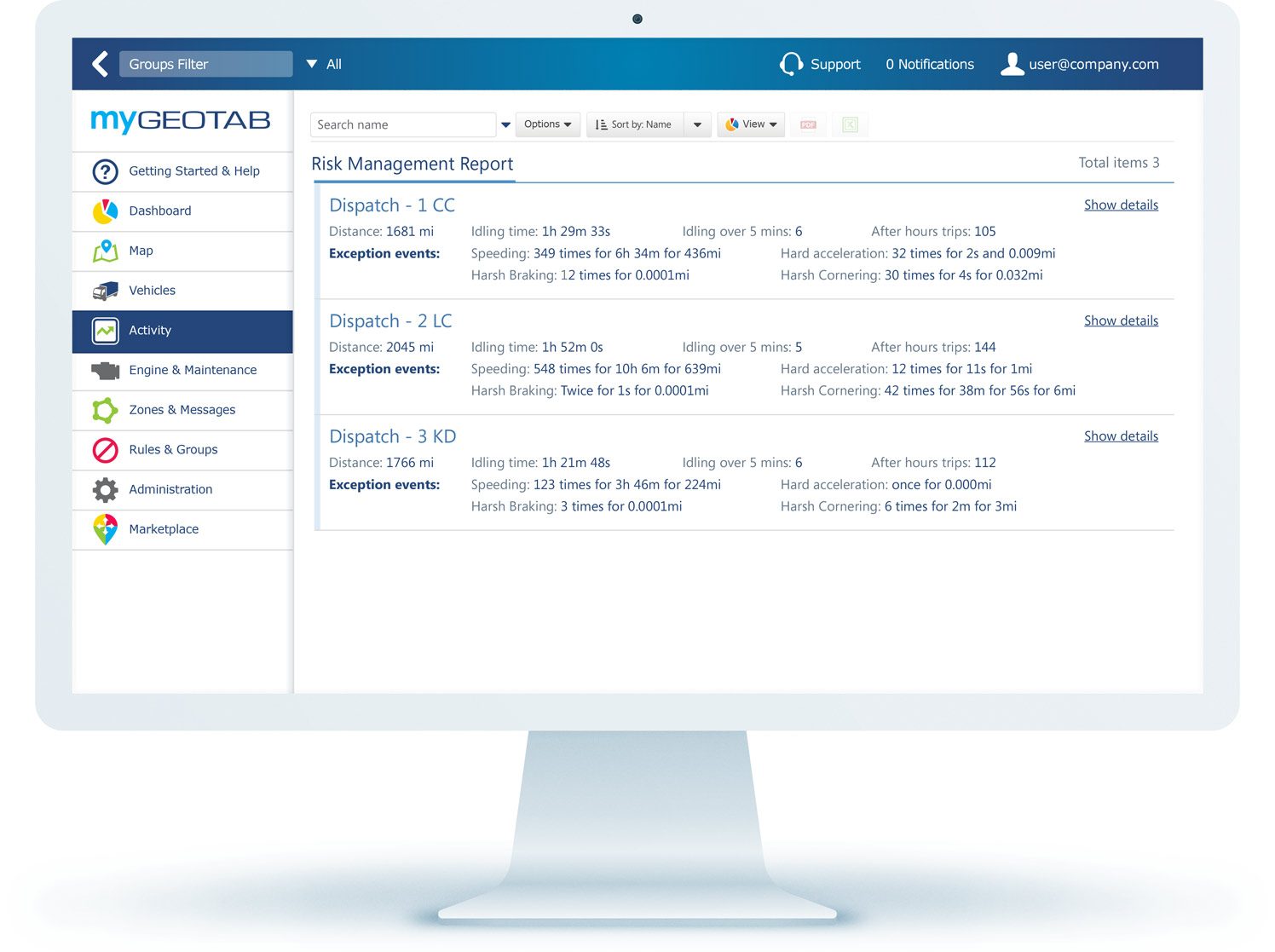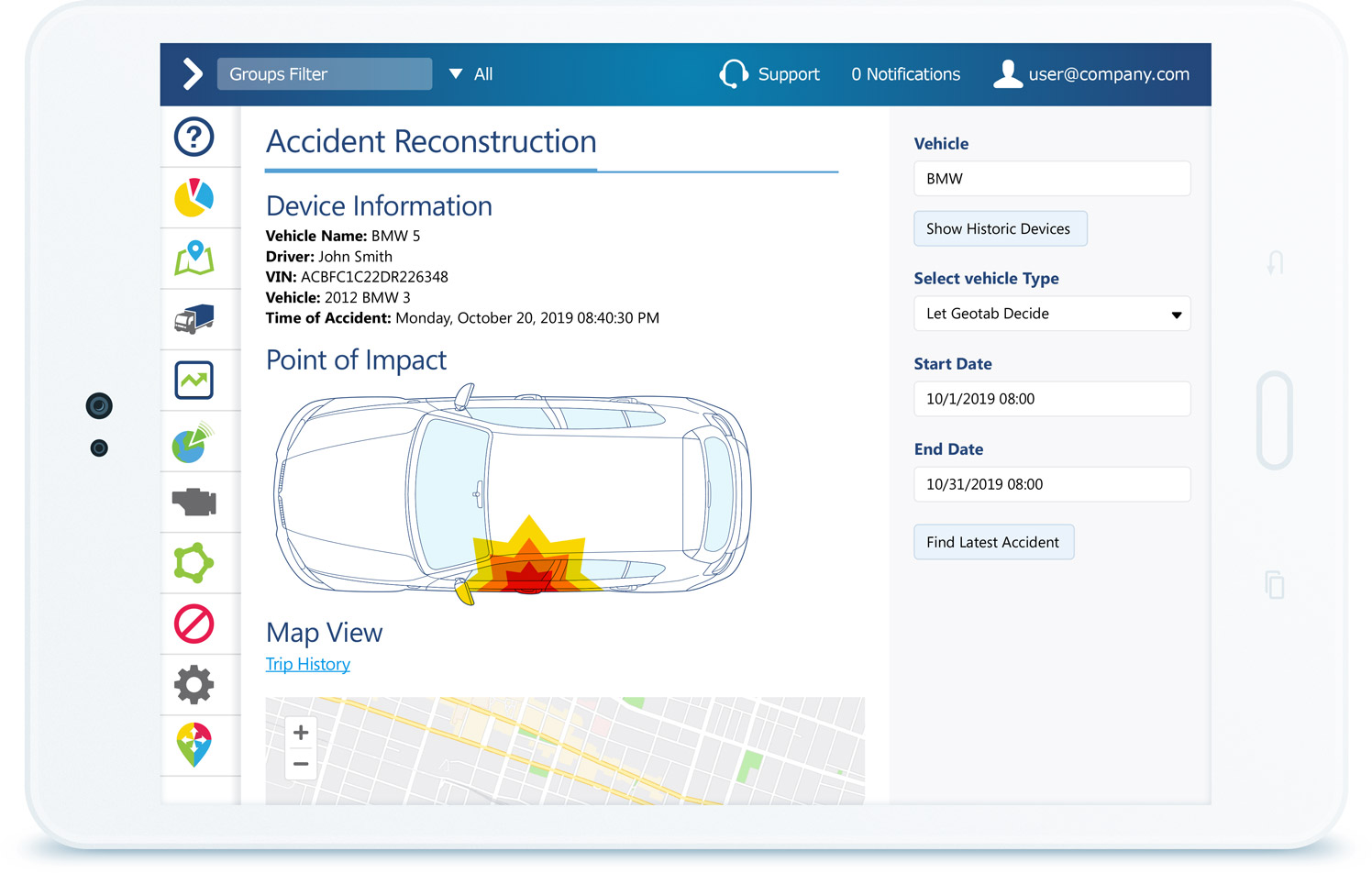 Log data and collisions report
Capture robust information from each vehicle in your fleet in one central location. Gain visibility to a vehicle's GPS location, accelerometer data, engine data, fuel consumption, RPM level and much more! View a vehicle's activity leading up to a collision by observing driving habits, direction and force of impact.
---
Video
How to set up a Marketplace report in MyGeotab
The Geotab Marketplace gives users access to a constantly growing catalog of solutions already integrated with the MyGeotab software. These solutions include a wide selection of pre-built custom reports, which allow users to supplement existing reports in MyGeotab. Learn how to setup a custom Geotab Marketplace report within your MyGeotab database.
Watch video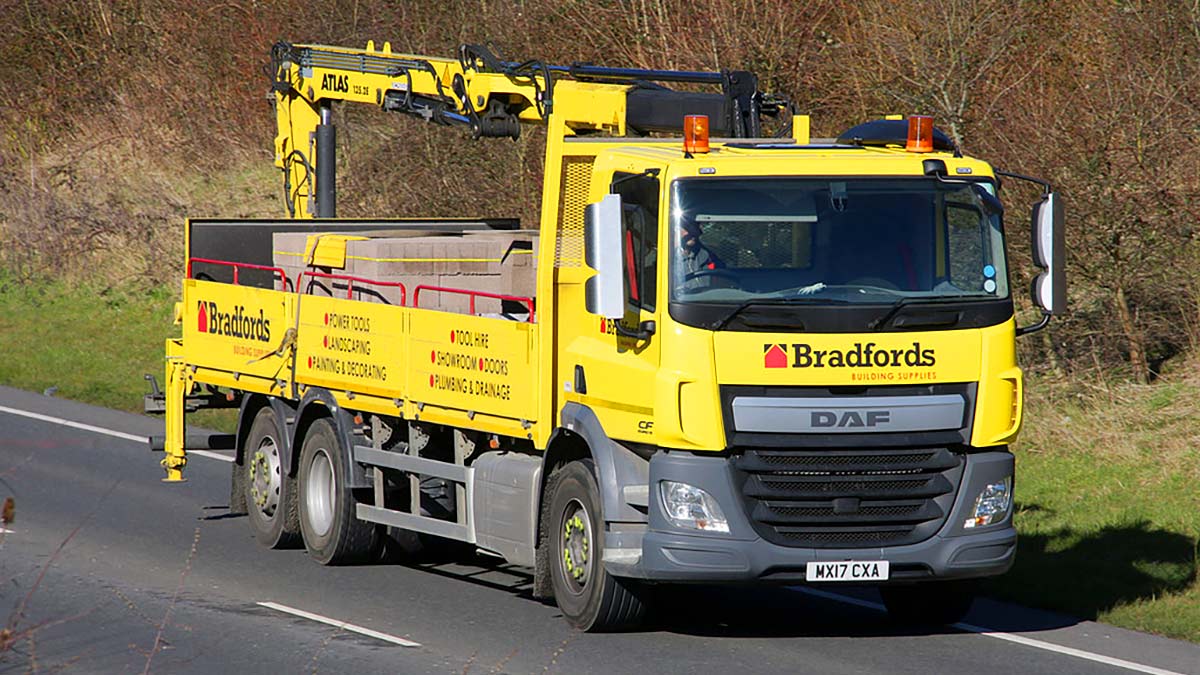 Case study
Fleet creates custom report to meet safety and monitoring goals while lowering costs
Using Geotab's solution, The Bradfords Group was able to cut costs by 2-4% and used gathered data to dispute a false incident claim. Their unique "Magnificent Seven" scorecard was used to monitor 7 driving behaviors while promoting safe and conscious driving.
Read more
Marketplace
Reporting solutions from Geotab Marketplace
Find specialized reports tailored to different scenarios. Solutions include ways to track HOS violations, determine fuel economy, estimate potential fleet savings, and assess driver safety.
See solutions
Start getting the most out of your fleet
Learn more about how simple it is to use our web-based software and fleet management devices to improve fleet reporting.