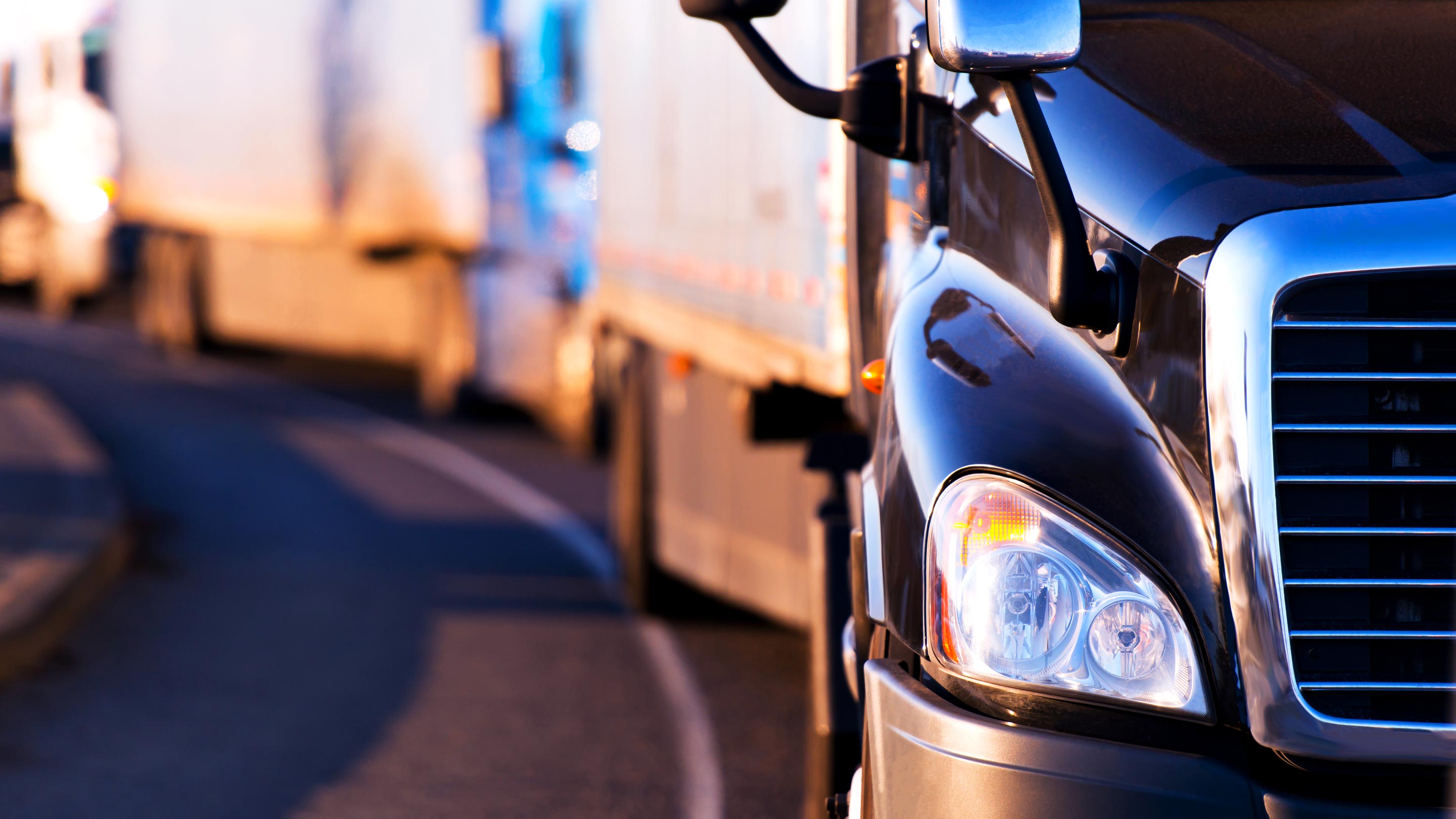 Transportation & Logistics fleet management
Customize your telematics solution for more flexibility and control.
View brochure
Open platform solutions for long-term success
Get all the fleet management solutions you need in one place. Keep vehicles running smoothly and your operating costs low. We help you make informed, data-driven decisions to improve your entire operation.
---
Benefits of our open telematics solution
Improve safety on both sides of the wheel
Use AI video-based safety intelligence
Deliver in-vehicle coaching with rules and alerts
Reconstruct collisions to understand what happened
Cut commercial fleet insurance premiums with safe driving data
Reduce fuel consumption and emissions
Benchmark, track and report fleet CO2 emissions
Target factors contributing to excess fuel use
Identify specific drivers, routes and locations that are leading to excessive idling
Take the guesswork out of fleet compliance
Effortless ELD solutions, certified in the U.S. and Canada
A comprehensive view of driver availability and recaps
Quickly manage unassigned logs
Customize defect lists to meet your fleet's needs
Maximize productivity and control costs
Get meaningful insights to accurately track and manage fuel use
Increase route and dispatch productivity
Maximize vehicle uptime with predictive maintenance solutions
Powerful data, powerful insights
Take advantage of patented technology to transform data into insights
View and segment data the way you need it with unfiltered access to all of the data collected
Benchmark performance against other fleets like yours. Create targets and objectives, and accurately track your progress
One platform, unlimited customizations
Customize rules and alerts to work with your fleet
Build custom integrations with open APIs and SDK toolkit
Choose from over 200 integrated, fleet-focused hardware and software solutions on the Geotab Marketplace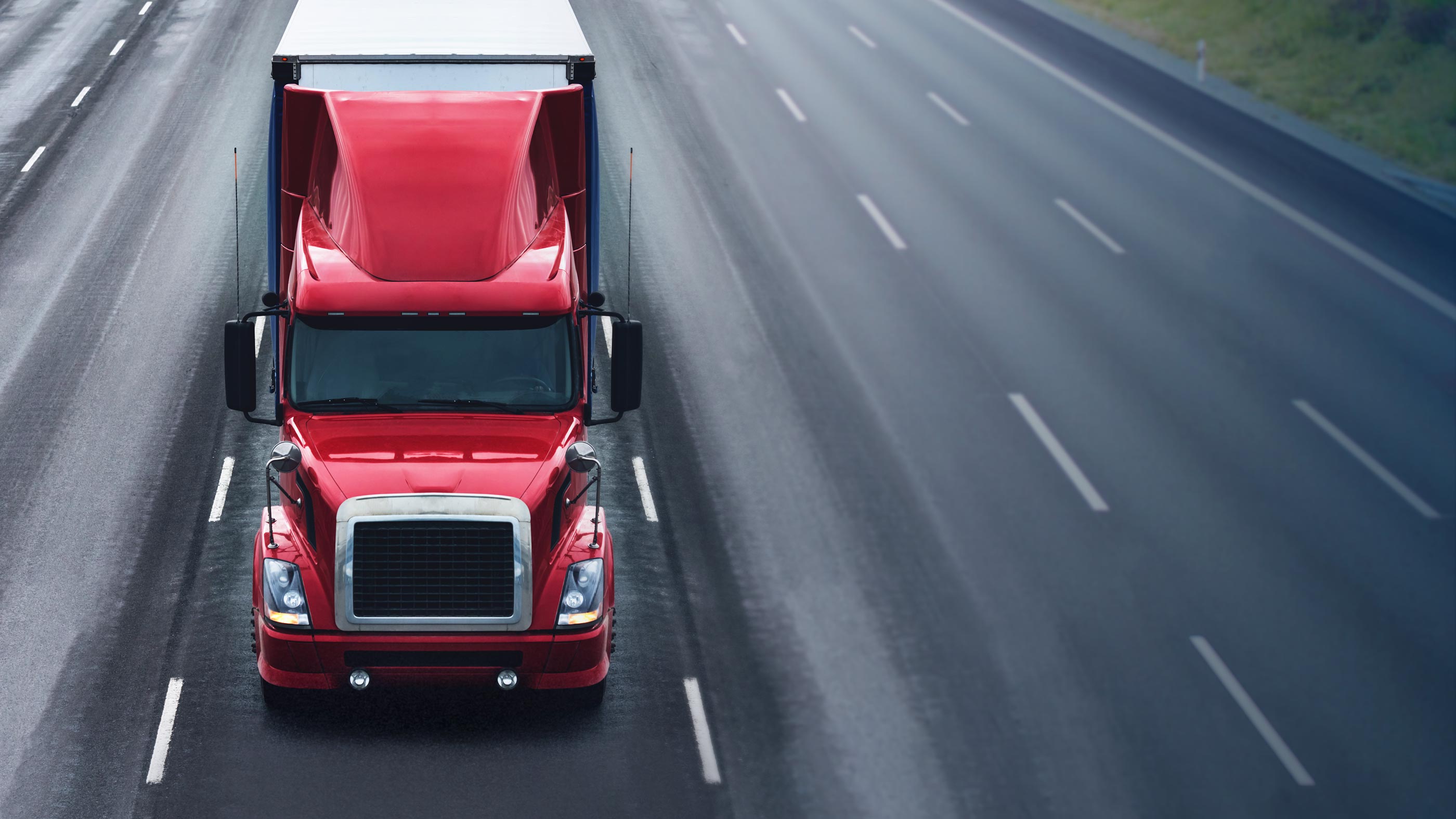 Learn why Geotab is the world leader in telematics
55 billion data points processed every day
More than 3.2 million subscribers globally
Operations in more than 152 countries
Patented Curve Logic Algorithm for more accurate and precise data capture
Ranked as the #1 commercial telematics vendor for third consecutive year by ABI Research
22+ years of fleet experience
Support for 9,000+ vehicle makes and models
How we've helped other businesses
---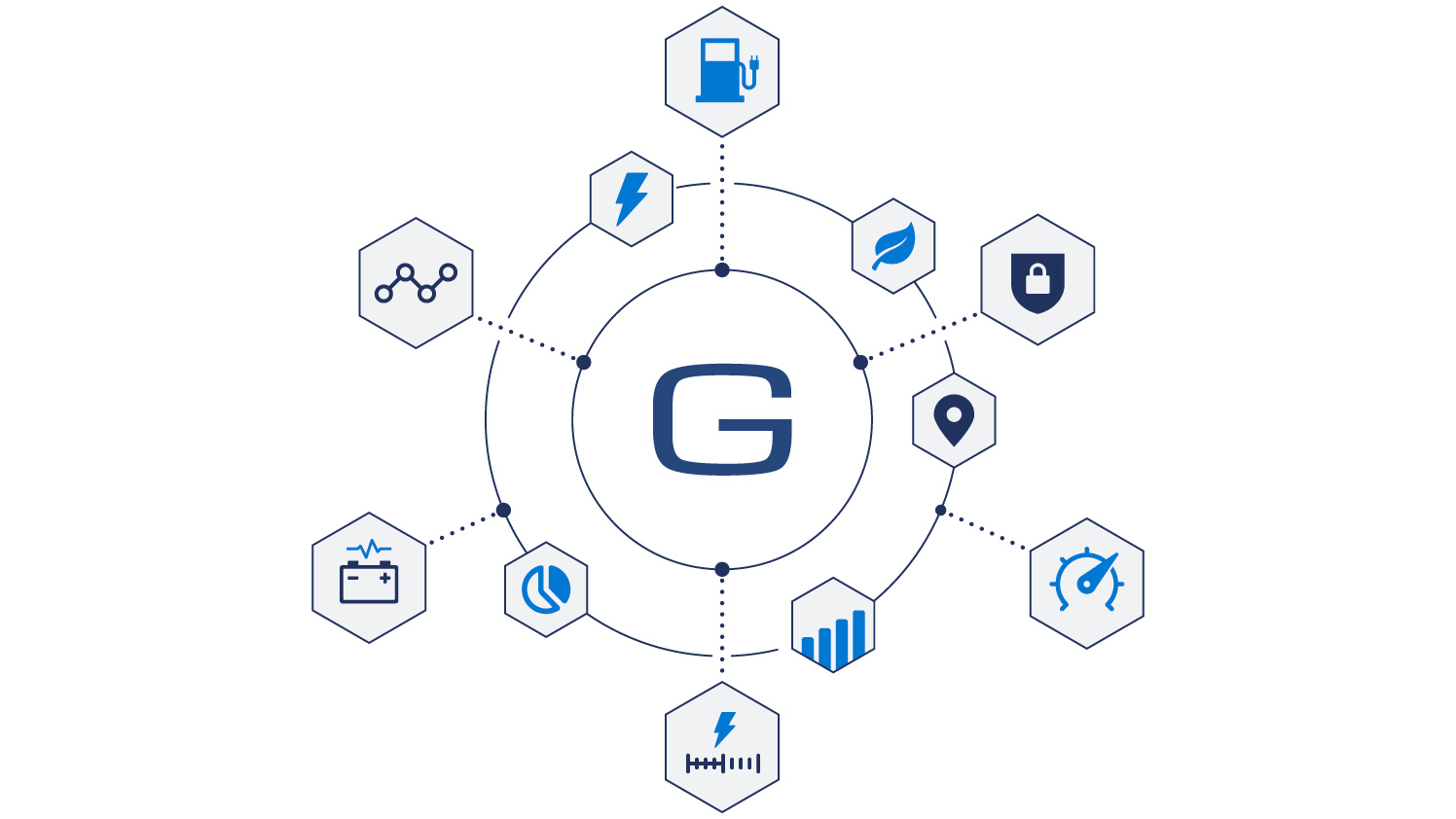 A customizable solution, built for your fleet
Integrate your company's TMS, ERP or other operating systems, with third-party programs through the MyGeotab Software Development Kit (SDK) and API.
The power of choice
Access over 200 integrated third-party hardware and software solutions built by industry leaders.
• Cameras & ADAS
• ELD, DVIR & IFTA
• Maintenance & Diagnostics
• Workflow Management
• Asset & Trailer Tracking
• Driver Management & Training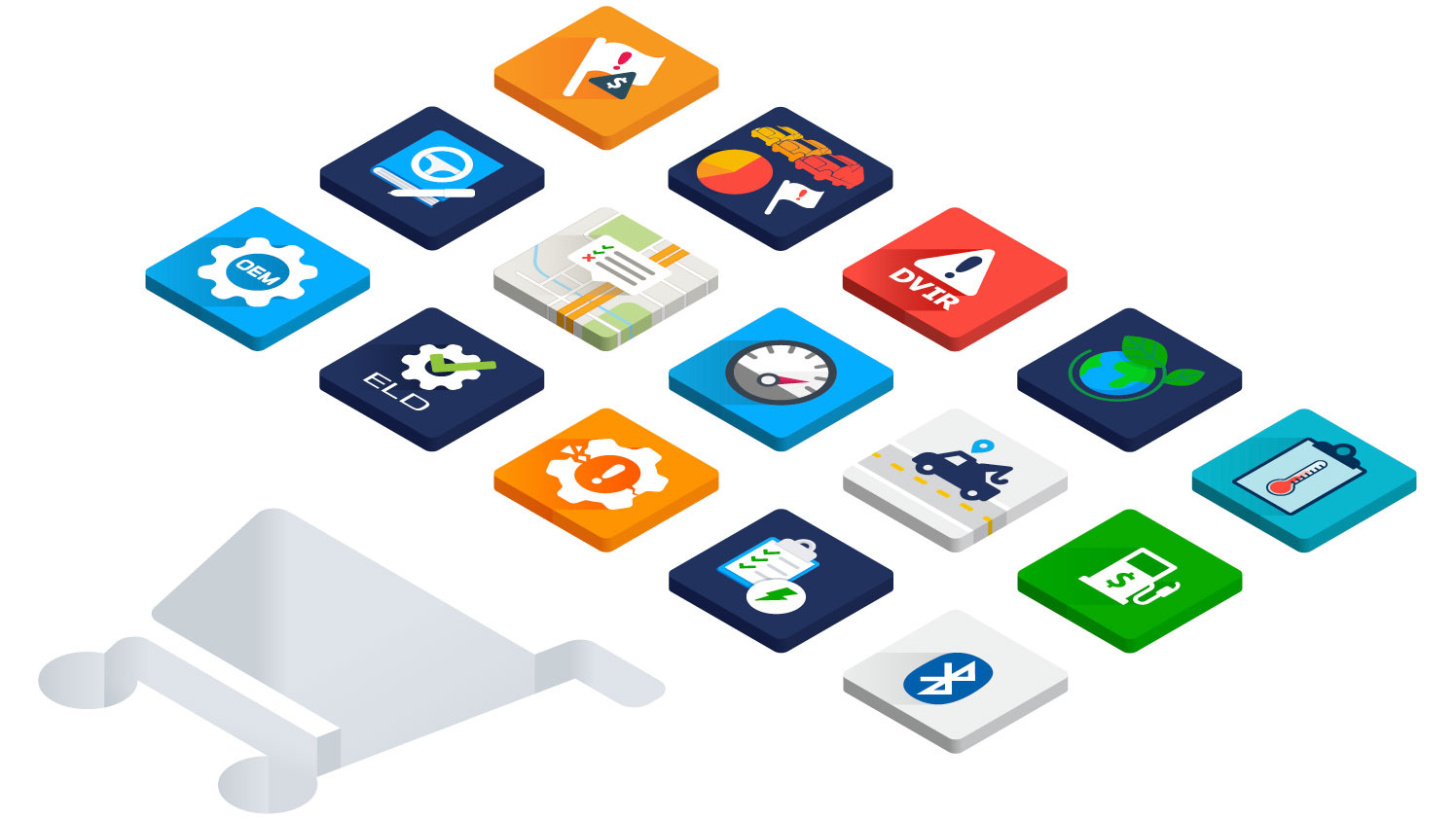 Heavy Truck Resources
Truck fleets of today are different from those of yesterday, with innovations in heavy truck efficiency, sustainability and safety. Learn how truck tracking systems work and the benefits of truck telematics for commercial vehicle fleets.
---
---
Commonly asked questions
What is transportation & logistics fleet management?
Transportation & logistics fleet management enables you to go beyond simple GPS location tracking and gain a deeper understanding of your fleet's movements. Use it to monitor vehicle health, route and dispatch productivity, driver behavior patterns, fuel levels and more.
What are the advantages of using Geotab in the transportation & logistics market?
At Geotab, we understand the unique challenges businesses in this market face and are constantly innovating and expanding offerings to meet those needs. Geotab solutions enable transportation and logistics businesses to achieve business goals related to workforce, vehicle and cost management, vehicle uptime, compliance, sustainability, driver performance and safety.
Unlike out-of-the box, one-size-fits-all solutions, Geotab offers customizable and scalable solutions to meet the needs of businesses of all types and sizes. Our open platform, software development kit, APIs, IOX expandability, and rich ecosystem of partner solutions ensure that customers can find and/or customize solutions to suit their specific business needs.
How is a transportation & logistics fleet managed?
Geotab recognizes that no two fleets are alike, which means their fleet management processes and requirements also vary.These companies must ensure the safe and efficient transportation of goods to a destination, which may range from regional deliveries to cross-country deliveries.Geotab solutions empower fleet managers to make data-driven decisions about their vehicles, and meet their individual business goals such as compliance, customer satisfaction, driver safety, profitability, cost control and minimizing their carbon footprint.
Geotab fleet management solutions were designed with our five pillars of innovation in mind:
• Productivity
• Safety
• Fleet optimization
• Compliance
• Scalability
• Sustainability
Since Geotab was founded over 20 years ago, we have aligned our priorities with those of our customers.
How can I achieve and maintain fleet compliance with Geotab?
Geotab's compliance management solution allows you to meet and maintain fleet compliance. Our compliance solution consists of ELD which ensures compliance for Hours of Service (HOS), Driver Vehicle Inspection Reporting (DVIR), IFTA Reporting, and driver identification. Geotab's ELD solution is certified in both the United States and Canada.
How can Geotab's fleet software help your fleet?
Geotab's fleet management software can help you maintain your fleet in good working order while minimizing costs. We can help improve driver safety by monitoring speeding and harsh braking. Stay on top of vehicle health by monitoring vehicle fault codes and manage compliance with the Geotab Drive mobile app.
What is the best way to manage a fleet?
Managing a fleet is much easier with fleet-specific technologies. The telematics system allows you to go beyond simple GPS location tracking to control your fleet's movements more effectively. You can also use it to monitor vehicle health, driver behavior patterns, fuel levels and more.
What are the benefits of choosing Geotab?
As the #1 commercial fleet telematics provider worldwide, Geotab serves businesses of all sizes across the globe. Geotab's secure open-platform technology gives you complete visibility over vehicle movements, engine health, fuel usage and more. With this critical business intelligence, you can make data-driven decisions to improve a wide range of business operations.
---
Ready to optimize your fleet?
Learn how you can customize and optimize your operations with an open telematics platform.