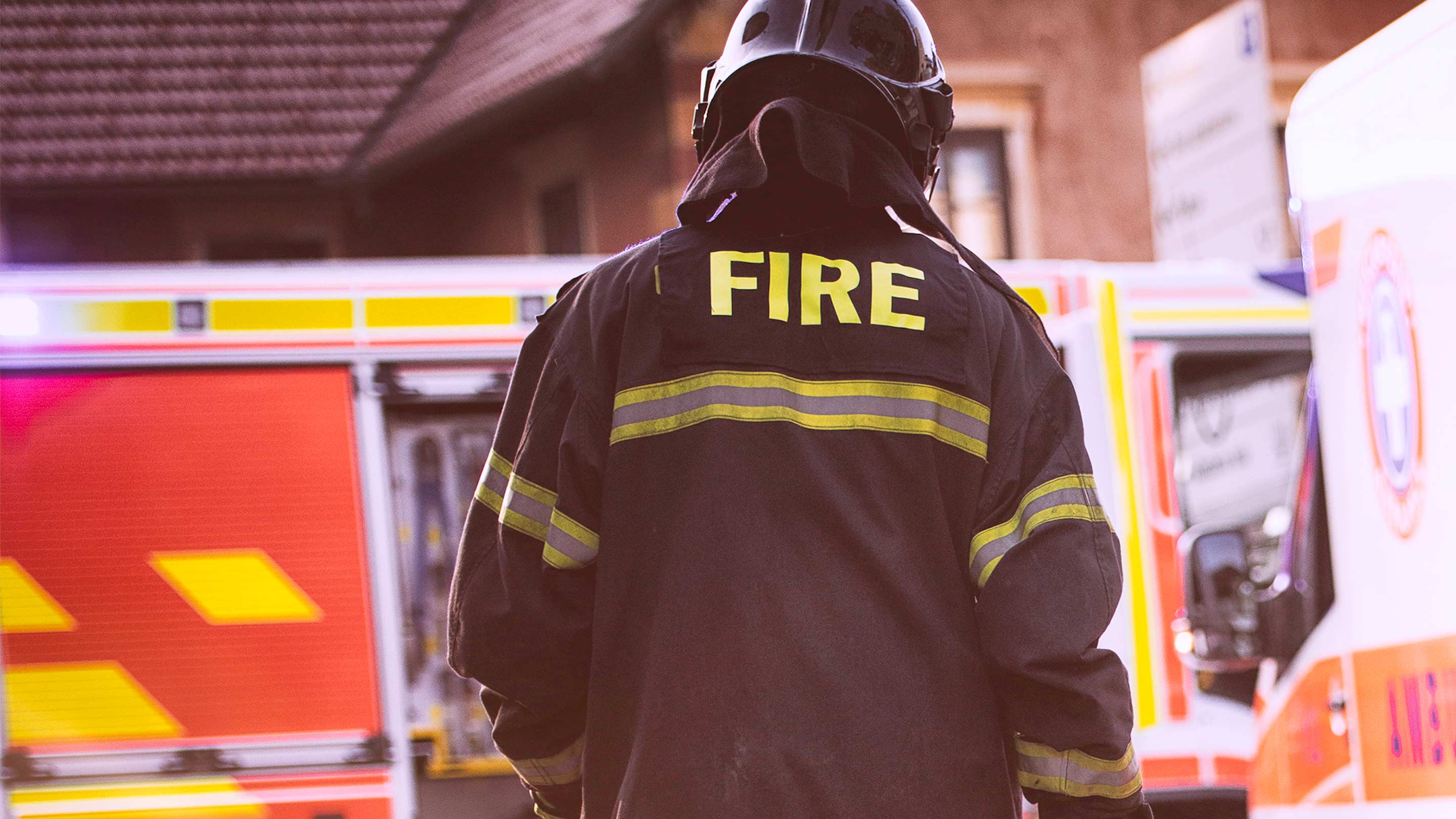 Police, EMS and Fire Management
When waiting isn't an option. New Mobile Broadband Priority (MBP) Services from Geotab and Verizon.
Discover MBP Services
---
Service your community more efficiently
Imagine increasing public accountability while simultaneously becoming more proactive in your fleet maintenance practices? That's exactly what Belleville Police discovered after implementing Geotab into their vehicles.
---
Maintain your emergency vehicle fleet proactively
Taking good care of your ambulances translates into more efficiency and productivity from your critical crews. That's why Indianapolis EMS trusts Geotab to help protect and maintain their ambulance fleet.
---
Trusted by state and municipal government customers
Key features for first responders fleet
Situational awareness
First responders can get to the scene quickly and safely with timely data across rolling assets that integrate with leading CAD systems.
Rigorous security
Get notified instantly when a collision is detected. Forensic data is uploaded to MyGeotab for review.
In-car sensor integration
Automatically secure vehicles with remote lock while also monitoring usage of in-car connected assets and in-cab temperatures for K9s and sensitive materials.
Mobile Broadband Priority Services
Keep communication lines accessible during an emergency with prioritized mobile connection for first responders.
Routine vehicle maintenance checks
Easily conduct routine vehicle maintenance checks to keep vehicles road-ready and in optimal condition.
Electric vehicle support
Manage the performance of electric vehicles and know at a glance which vehicles are charged and ready for the day's job.
Public safety fleet tracking resources
Police fleet management relies on real-time visibility. Fleet monitoring software can optimize performance to help increase the productivity, safety and compliance of emergency services. Explore resources for first responder fleets.
---
---
---
Commonly asked questions
Which emergency services vehicles does Geotab work with?
Geotab works with different energy service providers and their vehicles around the world. We support police, fire, ambulance and more. To learn more about Geotab's police and first responders solution,
Request a Demo
today.
How can telematics technology help improve police and emergency responder fleet management?
Telematics technology can help keep your community safe. We have solutions at Geotab that can help you utilize your fleet's data for operational insight based on actual movements, monitor driver and public safety with behavior reporting and coaching, plan optimal routes to prevent congestion and save money.
How can police fleet management improve driver safety?
When your fleet cars are not responding to emergencies, they are driving in ordinary traffic alongside other cars. This means that keeping an eye on speeding, harsh braking and the use of seat belts is critical for fleet and public safety. To set a positive example for the communities you assist, keep an eye on these measures. Set custom rules to disregard speeding alerts and integrate with lights and sirens.
What is federal police fleet management?
When your fleet of police vehicles is not actively responding to emergencies, they are driving in ordinary traffic alongside other cars. This means that keeping an eye on speeding, harsh braking and the use of seat belts is critical for fleet and public safety. To set a positive example for the communities your police unit assists, it's important to monitor these behaviours. Set custom rules to disregard speeding alerts when integrated lightbars and sirens are activated.
What are the advantages of using a tracker for a police or first response fleet?
Geotab GO devices and the MyGeotab platform can help police (or other first responder) vehicle dispatchers to identify the closest vehicle to a trauma or crime scene for the fastest possible response time.

Emergency services dispatchers need situational awareness to better allocate resources and protect drivers. With Geotab, emergency service resources can coordinate and communicate with each other quickly and easily, using accurate, near real-time data. Whether at the municipal, state or federal level, the integration of telematics data can be pivotal for the office of emergency response and boost the collaboration between first responders on duty.

Collisions and vehicles rendered inactive can be detected instantly. As such, additional personnel can be sent to assist an officer, EMT, or fire rescue team that needs assistance. Vehicle maintenance requirements can help many first responder teams to minimize their fleet vehicle down-time by identifying maintenance requirements and diagnosing minor mechanical issues before they become serious problems.
Can a GPS tracker be used in police vehicles?
Yes, Geotab GO devices can be installed in police vehicles, synced with a GPS device, and used for all of the services the police department has subscribed to. The GO device can be connected to monitor light bars, sirens and gun racks with IOX expansion.
---
Ready to optimize your fleet?
Let us show you how simple it is to use our web-based software and fleet tracking devices to manage your police and first responder fleet.