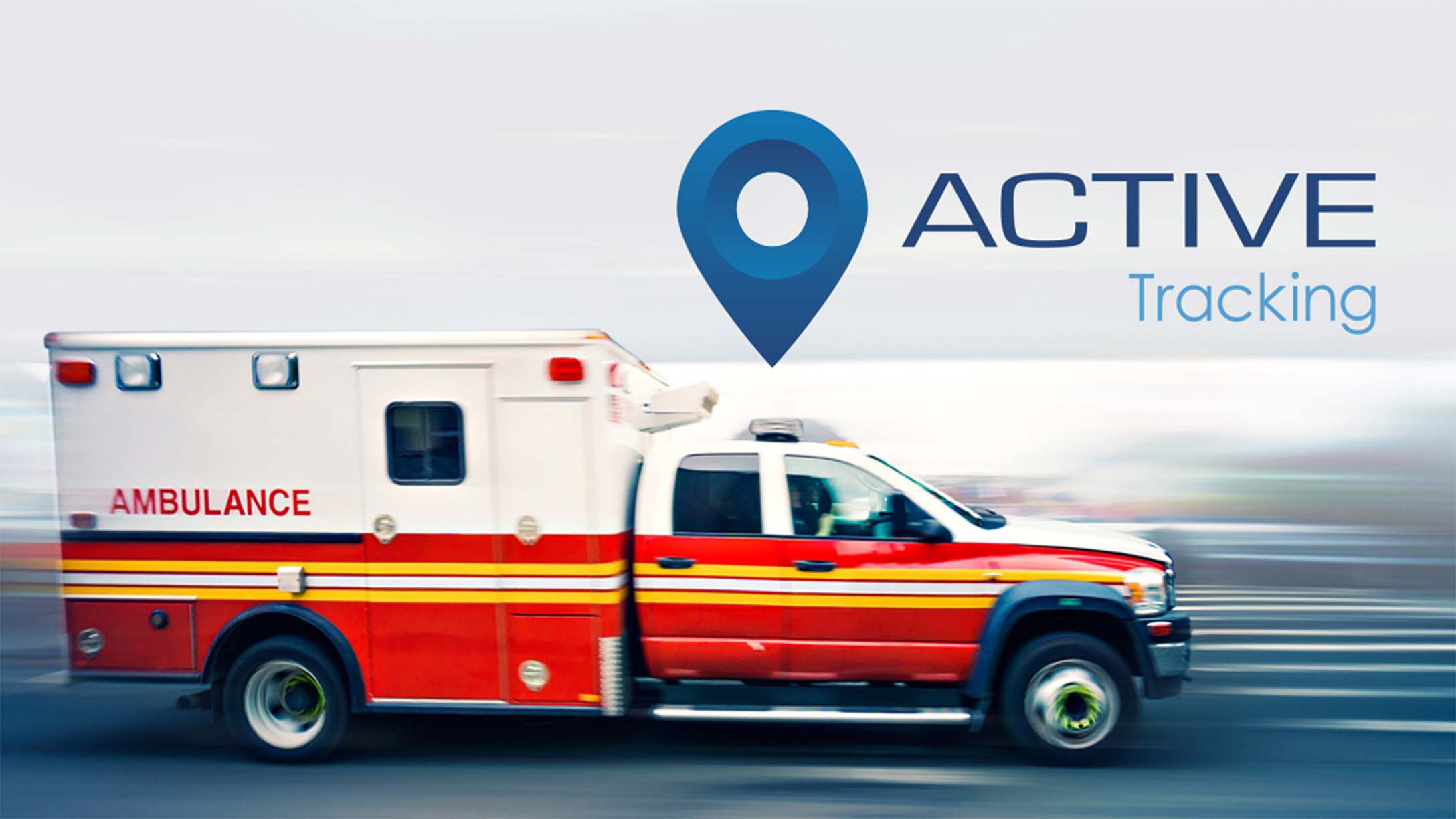 Every second counts: Active Tracking for first responders
---
What is Active Tracking and how does it benefit emergency vehicle fleets? Read to learn more.
An ambulance moves through traffic, lights flashing, and the siren sounding off. The dispatcher is on the line, collecting vital information about the emergency, while also monitoring the status of the ambulance. Every second counts. In this critical time for first responders and after, technology can help.
Around 240 million calls are made to the 9-1-1 emergency line every year in the U.S. according to the National Emergency Number Association (NENA). Fire Departments, Police, and Paramedic Services are all under public pressure to reduce response times, while protecting the safety of drivers and pedestrians on the road. Technology has an important role to play in this effort.
Fleet tracking for first responders
One innovation in fleet tracking in particular provides visibility and helps maximize productivity, efficiency, safety and customer satisfaction for emergency operations. Active Tracking, available on the ProPlus fleet software plan for MyGeotab, provides next level GPS vehicle tracking. With this feature, a dispatcher can follow the live movements of an ambulance or other emergency vehicle, knowing it was quickly and safely arriving at the scene.
Learn more: Fleet management solutions for police and first responder fleets
Ideally suited for first responders, police, and fire departments, and any industry in which knowing the precise vehicle location is critical, Active Tracking allows organizations to view their vehicles in real-time. It's like viewing your fleet from a helicopter. For example:
An ambulance dispatcher can watch a vehicle's progress and reassure the caller that the ambulance has just turned off the highway and onto their street.
Another fleet dispatcher can closely monitor vehicle activity and see, at a glance, if the driver is speeding.
With emergency response organizations under public pressure to reduce response times, while still protecting the safety of drivers and pedestrians on the road.
See it in action — Watch an Active Tracking demo on YouTube.
How it works
Active Tracking uses increased data logging frequency and what's called "animation" in the MyGeotab software. The animation displays a real-time location of the vehicle onto the live map using GPS location data. Viewers are able to watch a simulated icon of the vehicle as it moves. This feature provides dispatchers and fleet managers with an accurate depiction of where a vehicle enabled with this technology is at any given time.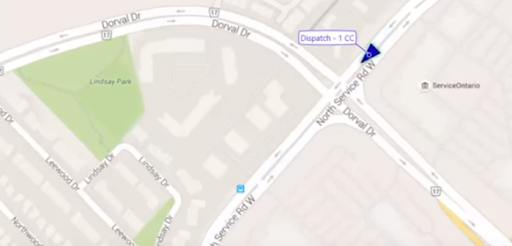 Active tracking view of vehicle crossing a major intersection
When Active Tracking is enabled, Geotab technology requests data from the Geotab GO device at varying frequency intervals. Servers then receive and process this location information and display the vehicle's position on the map.
When the icon is shown as a triangle, this indicates that the vehicle is in motion. As the vehicle speeds up or slows down, that change is also reflected in the motion of the icon on the map.
The cup versus the funnel
How does Active Tracking work and how it is different? To illustrate the data spooling and buffer concept, we can compare it to filling a jug with water using a cup versus using a funnel.
If you were to use the cup to start filling the jug, you would have to wait until each cup was filled, then take the cup and carefully pour the water into the jug. This process would be very slow. Alternatively, if you inserted a funnel into the jug, it would be filled fairly quickly. Active Tracking is similar to the "funnel method."
Thanks to patented algorithms, dispatchers and fleet managers can see granular location information on an animated map in MyGeotab, reflecting the steady movement of the vehicle — instead of the jagged jumps seen with other telematics solutions.
Active Tracking is required for time-sensitive server-based rules and notifications such as:
How to enable Active Tracking
Geotab customers on the Pro plan can turn on Active Tracking on the MyGeotab Vehicle Edit page (note: enabling this feature moves the device from Pro to ProPlus). The ProPlus Plan offers the greatest functionality and other advantages such as the limited lifetime device warranty, engine data, and support services. Talk to your Authorized Geotab Reseller for details and discover more about MyGeotab and ProPlus here.
Related:
5 tools for optimal first responder fleet vehicle tracking
How the Curve Algorithm for GPS Logging Works
Originally published on December 21, 2015. Updated September 26, 2019.
---
If you liked this post, let us know!
---
Disclaimer
Geotab's blog posts are intended to provide information and encourage discussion on topics of interest to the telematics community at large. Geotab is not providing technical, professional or legal advice through these blog posts. While every effort has been made to ensure the information in this blog post is timely and accurate, errors and omissions may occur, and the information presented here may become out-of-date with the passage of time.
Get industry tips and insights
Sign up for monthly news and tips from our award-winning fleet management blog. You can unsubscribe at any time.
Republish this article for free
Other posts you might like