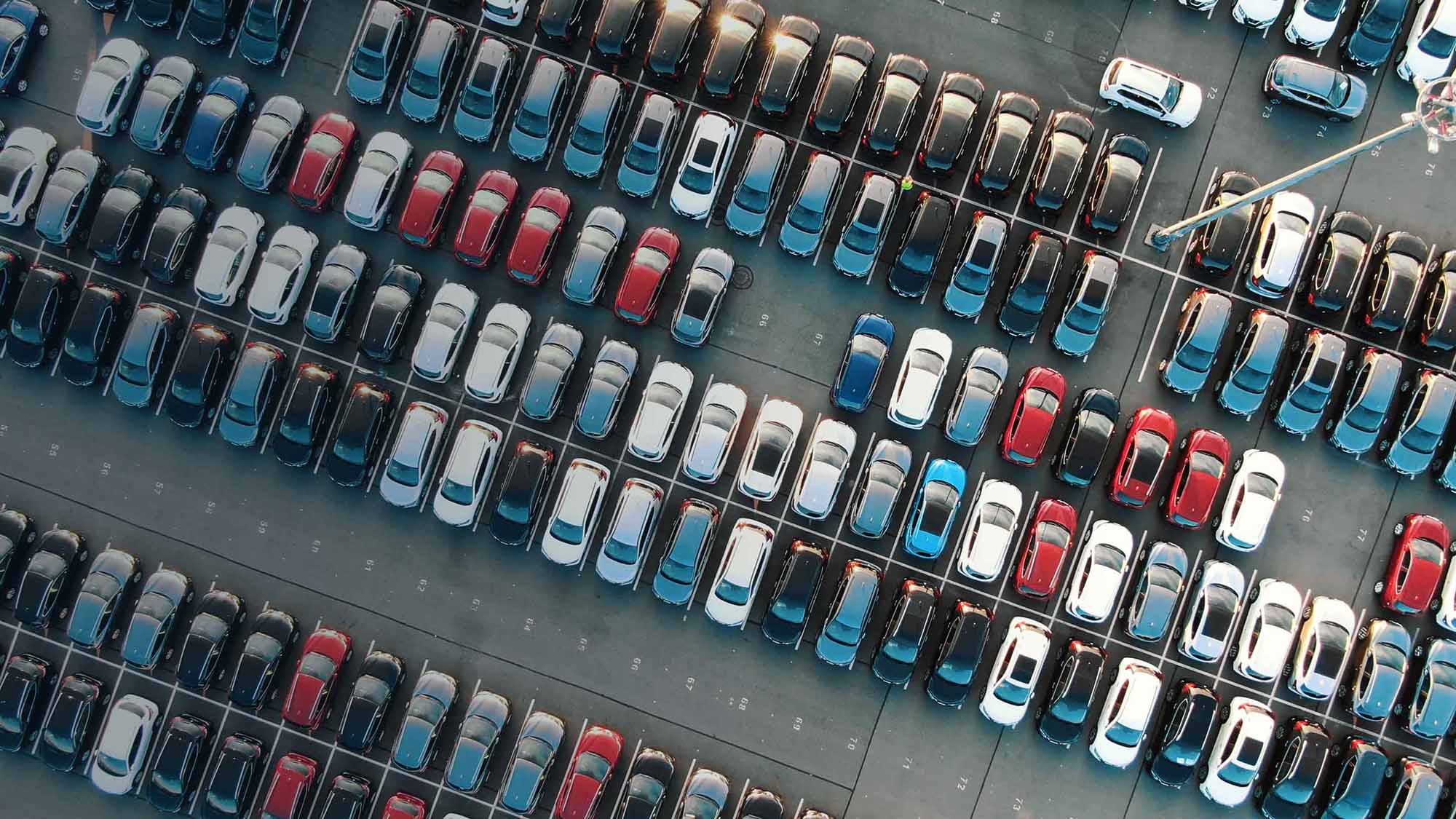 Government motorpool management
Improve how your motorpool fleet runs. Right-size your fleet and cut your budget.
Contact us
View brochure
---
The right approach for your agency's motorpool
Build a modern motorpool strategy that fits your fleet and simplifies the management of your vehicles with telematics.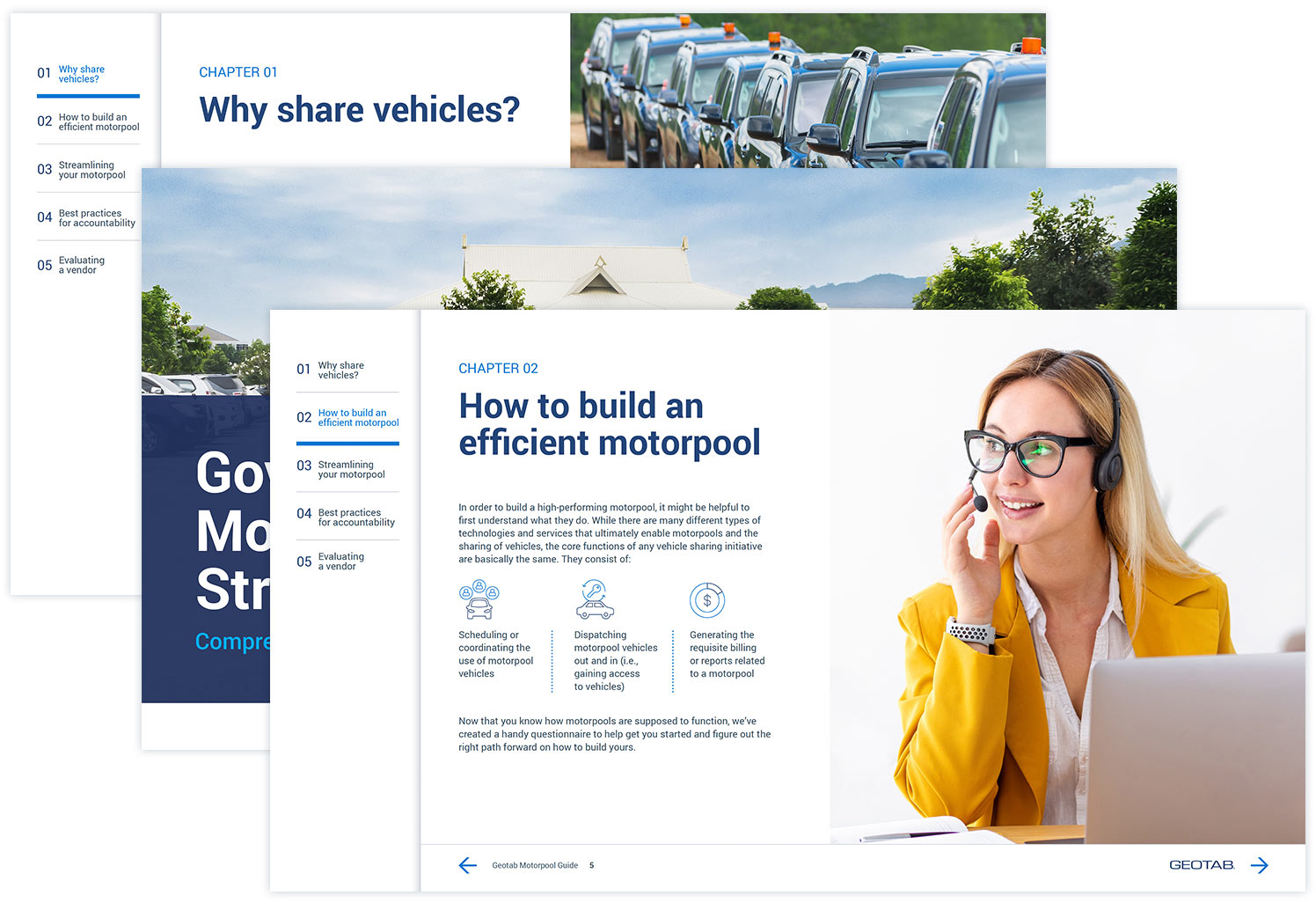 ---
Key benefits
Right-size your fleet
Leverage connected vehicle insights to identify underused vehicles and determine where to effectively discard and pool vehicles, and in turn drastically increase utilization and reduce total cost of ownership. Our market-leading software reservation partners make managing your pool of vehicles fast and efficient.
Boost driver productivity
Digitize your way to efficiency. Eliminate wasted driving time spent searching for, retrieving or returning keys. Make sure your next driver never has to worry about the previous driver's actions with Geotab Keyless.
Scaled to your fleet's needs
A scalable solution for every fleet. Geotab Keyless works for every fleet size and composition. Simply connect the IOX-KEYLESS to a Geotab GO9 telematics device and get started. Geotab Keyless supports any vehicle equipped with a keyfob, making even the most diverse fleet composition possible.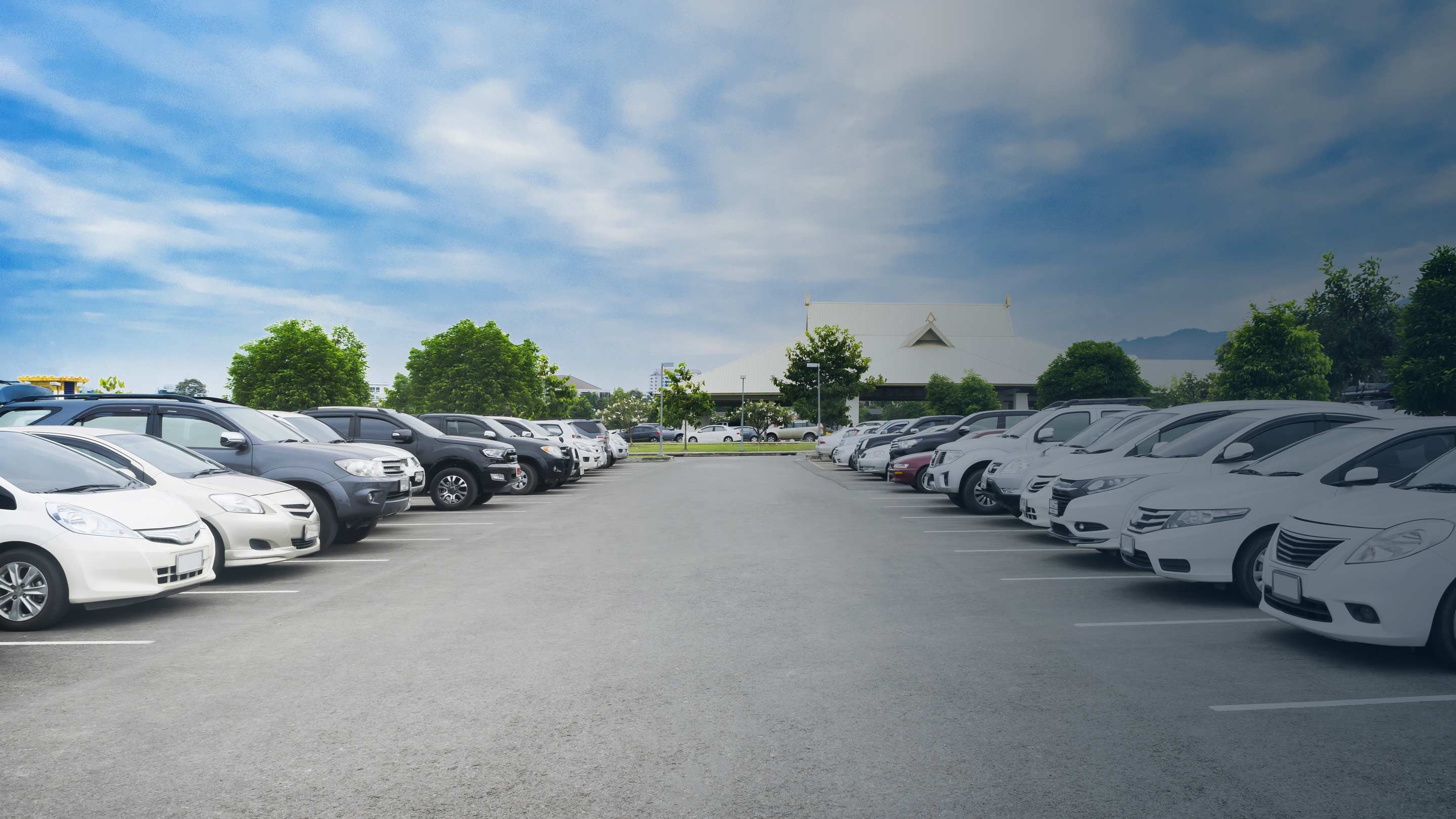 The Geotab advantage
Maximize vehicle utilization by identifying underused vehicles.
Reduce total cost of ownership by determining where to effectively pool or discard vehicles.
Compatible with all vehicle types that have a keyfob.
Prioritize reservations for vehicles that have the lowest odometer miles or highest current State of Charge (SoC) for electric and hybrid vehicles.
Record true trip miles for accurate billing.
Secured access to vehicles even when parked out of cellular coverage areas using the driver's cell phone or an NFC tag.
Detect breakdowns and plan proactive vehicle maintenance to avoid expensive repair costs.
Robust software ecosystem: Integrations with a variety of best-in-class shared mobility software solutions.
Easy to use APIs for quick integration into new systems.
Get fully digitized keys that lock and unlock vehicles over the IOX-KEYLESS Bluetooth® connection or the GO9 device cellular connection.
Blog
Top challenges for government motorpools and how to solve them with Geotab Keyless
Government motorpools can be integrated with fleet technology to improve efficiency.
Read blog post
Blog
Geotab Keyless unlocks new benefits for car sharing and motorpools
Learn how the Geotab Keyless solution can optimize your shared or pooled fleet today.
Read blog post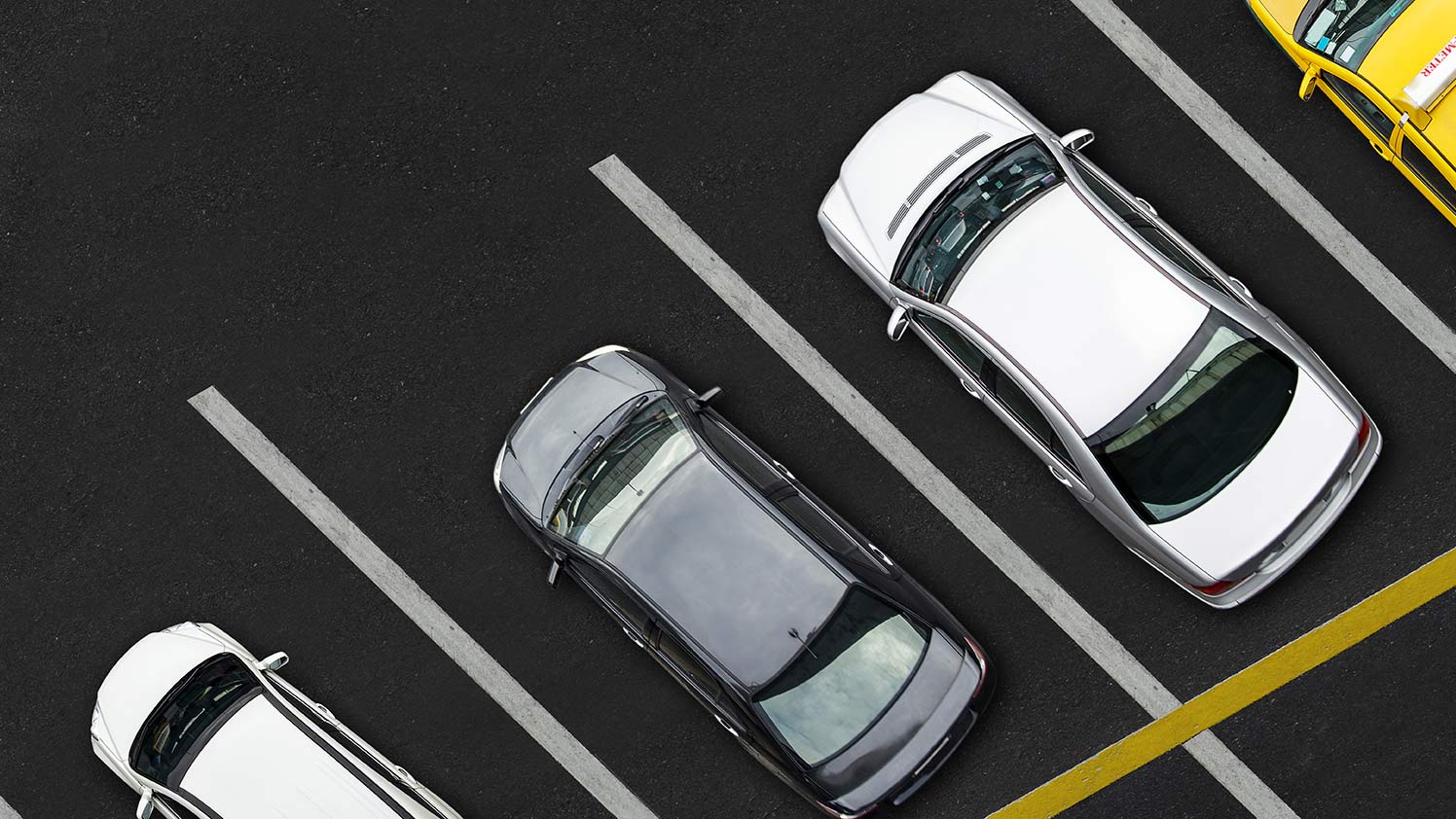 Ready to optimize your fleet?
Discover the benefits the Geotab Keyless solution can bring to your motorpool fleet.