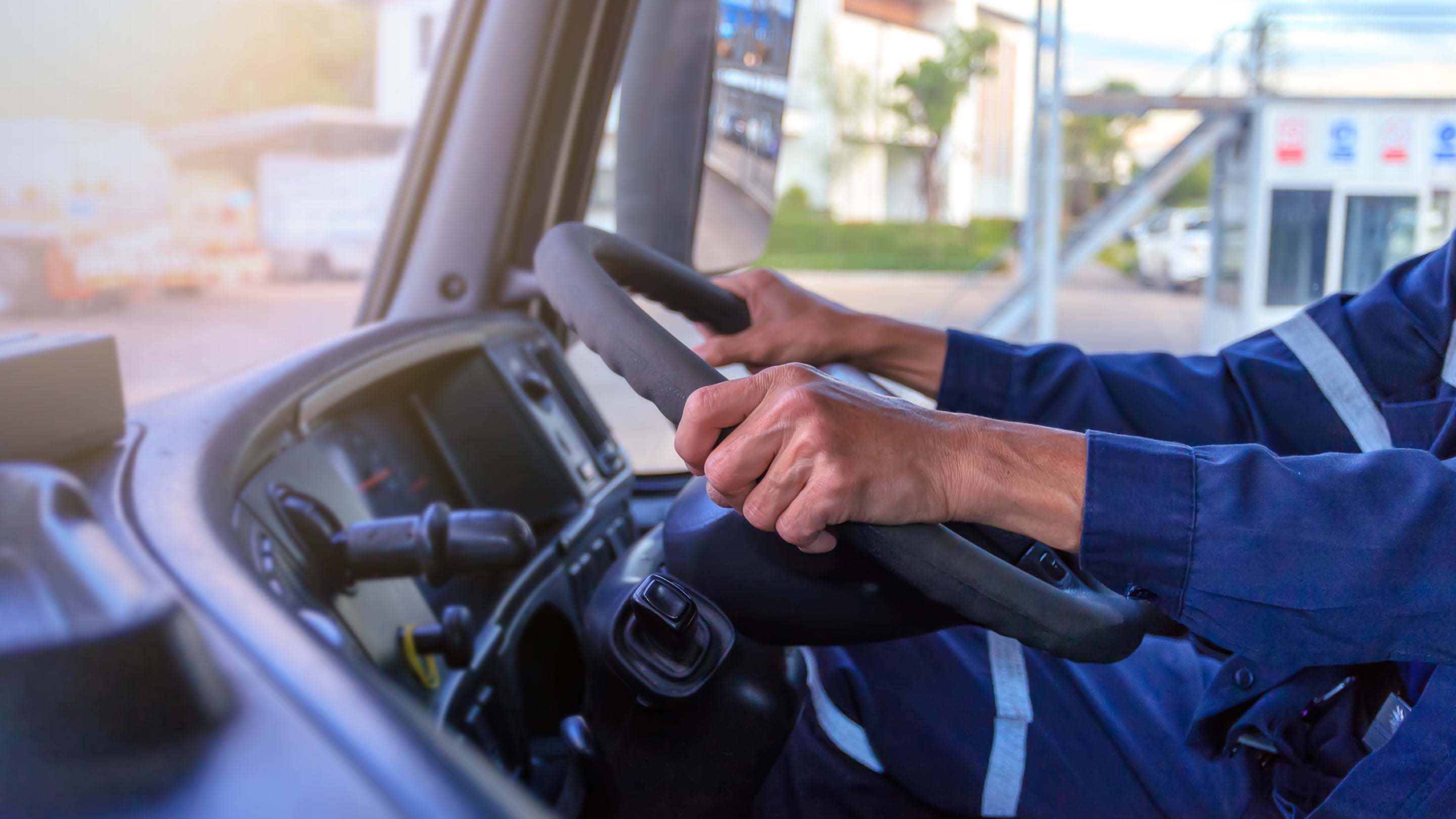 Fleet safety and fleet safety management solutions
Improve fleet safety on both sides of the wheel. Take advantage of Geotab's fleet safety management solutions for the well-being of your fleet and those around it.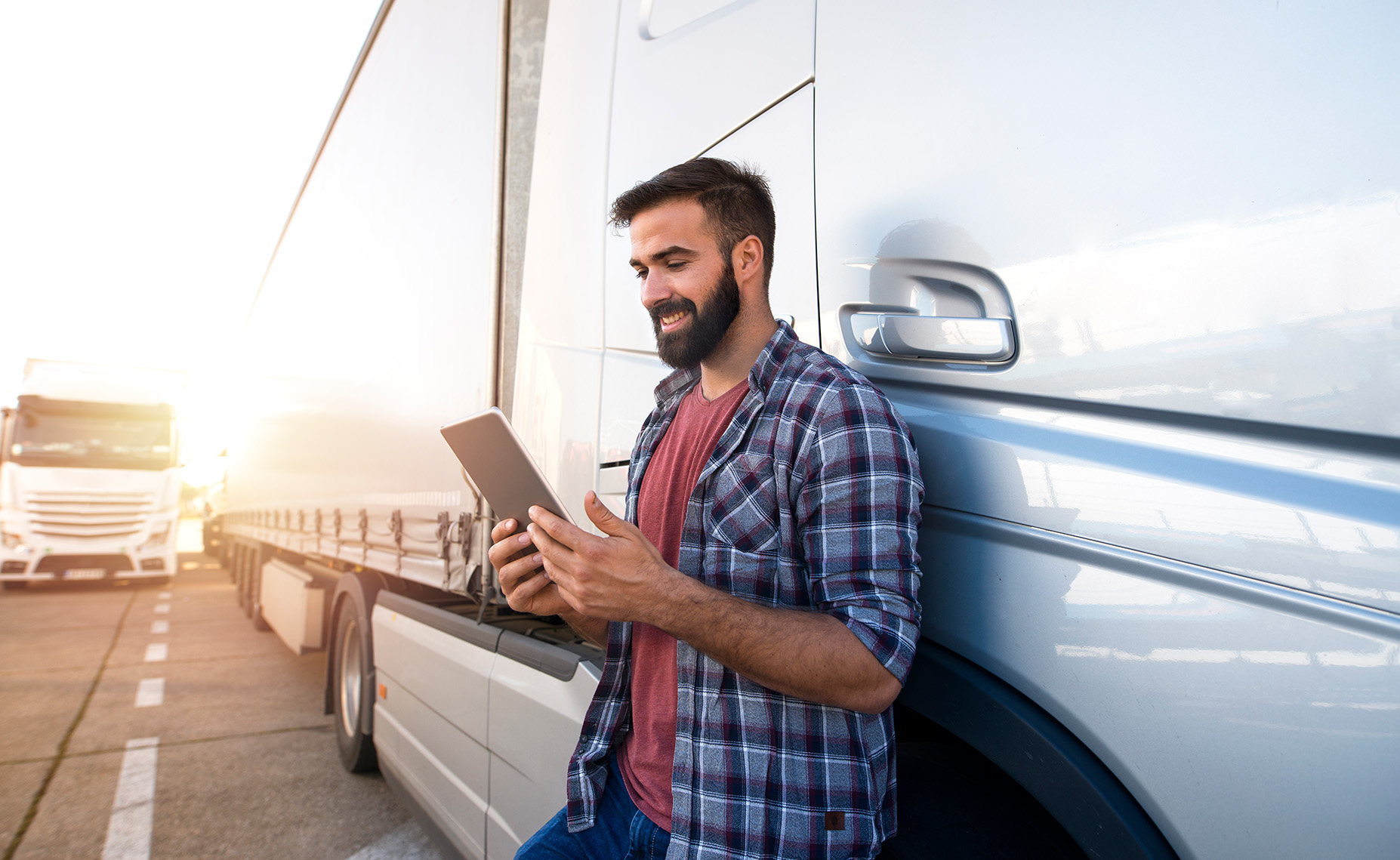 Commercial fleet insurance
Save money on insurance while keeping your drivers safe with Geotab and our insurance partners. Use your driver safety scores and behavioral data to get lower insurance premiums for your commercial fleet — and receive at least a 5% discount.
---
Fleet driver safety reporting
Geotab helps keep drivers, vehicles, unpowered assets — and ultimately, roadways — safe. Our powerful data-driven fleet safety solutions keep safety at the forefront.
Our system uses high-resolution accelerometer data to help you monitor key fleet safety metrics — like harsh braking incidents — and eliminate false positives and negatives to accurately capture driver behavior.
Plus, with MyGeotab safety dashboard reports, custom fleet safety alerts, advanced collision avoidance systems, and more, you'll get to know your drivers — and their driving habits — to better promote safety within your fleet.
---
Driver coaching
Be proactive and implement a fleet safety program. Monitor fleet safety in real time and deliver in-vehicle driver coaching with Geotab. Automate in-cab coaching alerts and flag risky events to proactively identify potential safety issues and reduce the likelihood of road incidents.
You can even implement gamification applications to motivate and encourage friendly competition between your drivers, ultimately promoting good driving habits that improve safety.
And because the Geotab solution is fully customizable, you can integrate it with video and other third-party solutions from our Marketplace partners to gain a more comprehensive understanding of driver behavior and vehicle performance.
---
Fleet driver safety blog resources
Safety is everyone's responsibility. Learn about our fleet safety management solutions that monitor driver behavior, along with dashboard reports, custom alerts and collision avoidance systems that can help keep your drivers — and everyone else — safe.
Dash cams
Take the guesswork out of collisions and other critical traffic events with our seamlessly integrated AI-powered dash camera solutions featuring advanced ADAS and DMS functionalities. Review HD footage and save video clips for later use as a valuable fleet safety training resource for your drivers.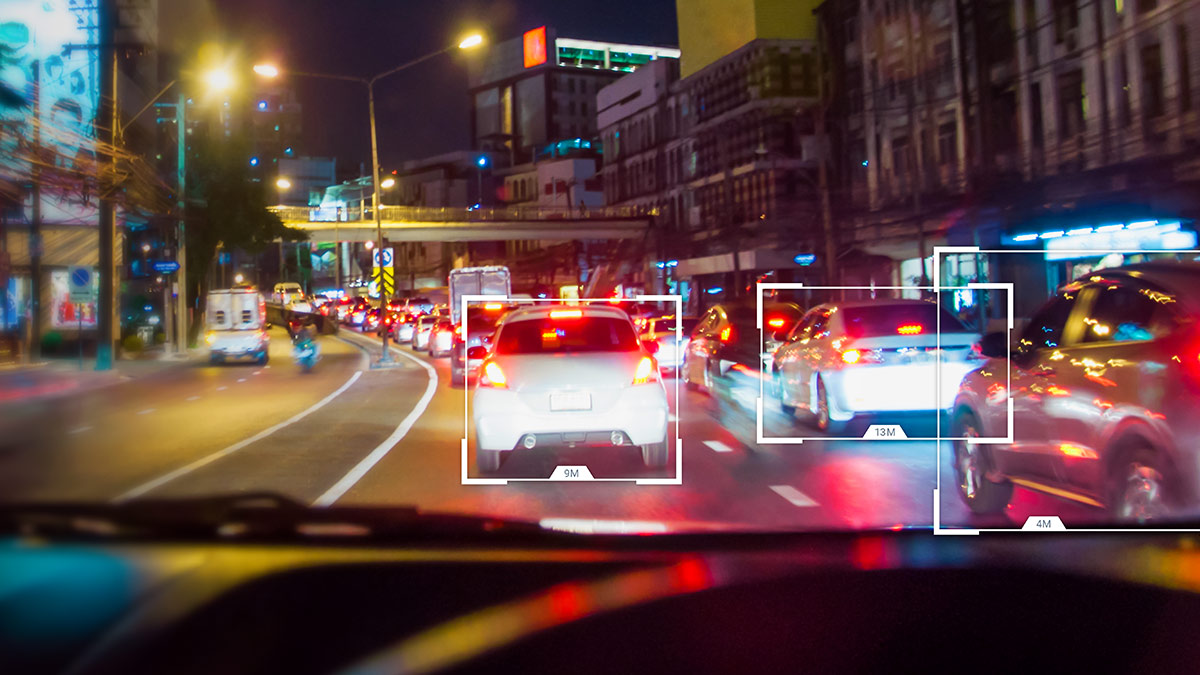 ---
---
Commonly asked questions
How can Geotab improve fleet safety?
With Geotab's web-based fleet safety solutions and fleet safety management devices, you can effectively monitor and manage your drivers and vehicles to reduce safety violations:
Gain insights into key fleet safety metrics such as speeding, harsh braking, backing up, seat belt use and more with fleet driver safety reporting.
Monitor fleet safety in real time, including speeding, harsh braking and harsh cornering. Set up alerts and receive notifications when rule violations are detected.
Get real-time safety violation notifications, immediately alerting you to any possible collisions, so you can take the right actions immediately.
Identify the drivers that need additional safety training with simple trend reports.
Provide immediate feedback to drivers right in the vehicle with a buzzer alert or GO TALK spoken instructions for in-vehicle driver coaching.
Identify your fleet's safest drivers and recognize their contribution with the driver scorecard report.
Encourage friendly competition by motivating your drivers to practice safe driving behavior with gamification programs.
Reduce incidents of dangerous driving and exonerate drivers in the case of false insurance claims with high-definition video from dash cams.
Help your drivers recognize and avoid the risk of collision before it happens with advanced collision avoidance systems.
Alert drivers to hazardous conditions with video recording devices and monitors.
How does fleet safety save money?
By operating a safer fleet, you have the potential to save money in a number of areas of your fleet budget:
Insurance: A safer fleet will generally have fewer at-fault collisions, which will help lower insurance premiums. If you implement dash cams, then you may be able to use high-quality footage to avoid false insurance claims against your company. Many insurance companies even offer lower rates to fleets that use dash cams.
Personnel: With fewer collisions and improved safety, fleet managers will benefit from less employee downtime, lower medical costs, and less need to pay expensive overtime to cover absent drivers.
Maintenance: By reducing fleet safety violation incidents — including speeding and harsh braking — your vehicles will suffer from less wear and tear. This can result in lower maintenance costs and reduced vehicle downtime.
Vehicles: A lower accident rate and reduced vehicle wear and tear will help increase vehicle utilization rates, reduce the need for standby vehicles, and reduce vehicle depreciation rates.
What solutions does Geotab offer to monitor fleet safety?
Geotab, together with our vetted Marketplace partners, offer a range of web-based software and fleet management devices to monitor and improve fleet safety.
The MyGeotab open fleet telematics platform helps you better manage your drivers' safety performance with the following features:
Driver safety reporting dashboards to help you identify fleet driver safety trends and get a quick overview of your fleet's riskiest drivers to see who needs additional training. Gain insights into key fleet safety metrics such as speeding, harsh braking, backing up, seat belt use, and more.
Driver scorecard report to help you identify your fleet's top performers and recognize their contributions.
Safety alerts to immediately notify you of possible collisions, so you can take the right actions.
Real-time fleet safety monitoring for custom driving violations, including speeding, harsh braking, and harsh cornering.
Fleet dash cams record high-definition video, which seamlessly integrates into the MyGeotab open fleet telematics platform:
High-definition video gives you a clear view of events in the case of collisions or insurance disputes.
Promote safe driving by replaying video clips of dangerous situations in driver coaching and training sessions.
360-degree view of trips and driver behavior helps you minimize risk by capturing mobile phone use, smoking, driving too close, or driver fatigue.
In-vehicle driver coaching provides immediate feedback to drivers right in the vehicle with a buzzer alert or GO TALK spoken instructions.
Video recording devices and monitors can alert drivers of hazardous conditions.
Through the Geotab Marketplace, you benefit from access to a wealth of fleet safety solutions that all seamlessly integrate with the other Geotab solutions, including:
Gamification programs to encourage friendly competition by motivating your drivers to practice safe driving behavior.
Advanced collision avoidance systems (ADAS) to help your drivers recognize and avoid the risk of collision before it happens.
AI-powered fleet safety management software to predict and prevent high-risk events.
Which businesses is fleet safety beneficial for?
Any business that operates a fleet of vehicles will benefit from implementing fleet safety solutions to make their fleet safer. Not only will a safer fleet reduce operational costs, but it can make your employees safer, reduce at-fault accidents, and improve driver retention rates. If you use dash cams as part of the solution, you can help avoid false insurance claims.
What are fleet safety policies?
Fleet safety policies are standards, rules, and guidelines for drivers of company or institution-owned vehicles. They help regulate vehicle use during and outside of business hours. Fleet managers often share their fleet safety policies through handbooks, videos, posters, training curriculum, and onboarding documents.
Common policies within a fleet safety program include:
Hours of operation compliance
Corporate vehicle use outside of business hours
Unsafe driving prevention
Parking regulation adherence
Distracted driving avoidance
Driving at safe distances
Why is fleet safety important?
Fleet safety helps organizations be more productive, control insurance costs, and minimize vehicle downtime. When fleets include branded vehicles, it can help protect a company's reputation in its community and beyond. Most importantly, it helps safeguard the lives and well-being of a company's employees and other drivers they encounter on the road.
What should I look for in fleet safety management software?
Look for safety management solutions that allow quick, easy communication with your drivers, so you can continually improve safety for them and others on the road.
How can I get support from Geotab?
Using the MyGeotab application, you can watch video tutorials in the training section or contact your supplier to ask questions. You can also find answers to your questions and communicate with other clients in the Geotab forum. Or, if you just have a quick question, you can get an answer through the online chat.
How easy is it to integrate fleet safety solutions?
Geotab makes integrating fleet safety solutions simple. With our open-platform approach, you can integrate existing safety solutions via our Geotab Marketplace or choose from a wide range of tools to extend your safety solution. Our friendly and knowledgeable Marketplace team can also help you choose the most suitable products for your business needs.
---
Ready to improve fleet safety?
Learn more about how simple it is to use our web-based software and fleet management solutions to improve fleet safety.