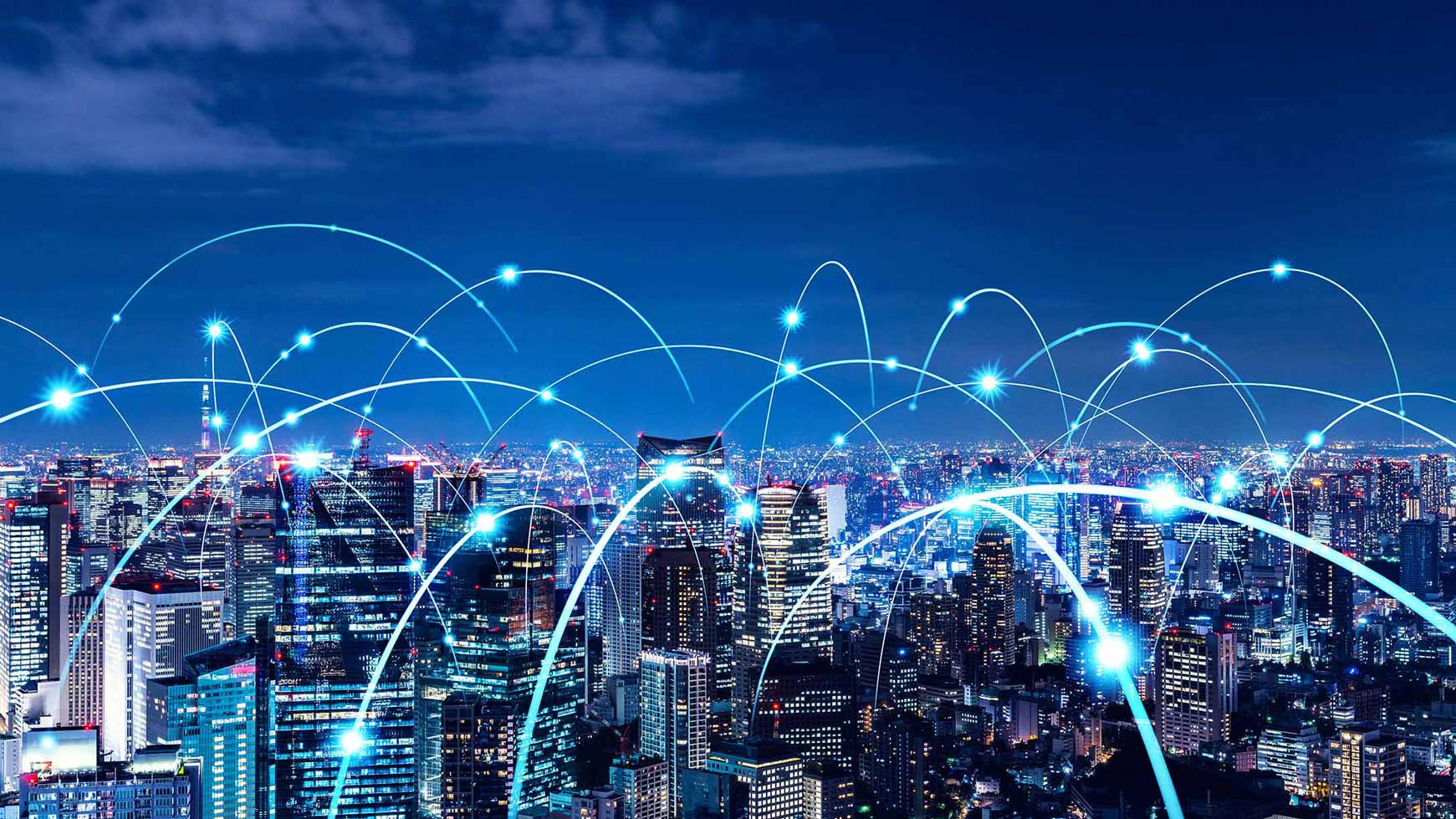 MBP Services give priority to public agencies
---
Mobile Broadband Priority Services will now be offered to public agencies that use Geotab devices. Learn how this new feature helps agencies and keep communities safe.
Most public agencies can expect to face high network usage during an emergency. In these moments, priority access for these agencies is crucial as emergency crews need open lines of communication to help keep communities safe. Mobile Broadband Priority (MBP) Services, powered by Verizon from Geotab, support making those communication lines accessible for those who need them most.
When an emergency arises, citizens will inevitably try to communicate with loved ones and network providers will become swamped. This makes it harder for first responders, emergency services and other vital public stakeholders to get connected as citizens flood the network with calls. Lack of communication and coordination could turn an emergency into a large-scale catastrophe, putting the lives of all concerned in serious jeopardy.
In these situations, having a solution in place that gives priority to emergency crews and first responders is imperative.
Getting priority
Available to Geotab customers through Verizon, MBP Services provide Geotab GO devices with priority network access to Verizon's 4G LTE network. Essentially, your agency's emergency services devices are prioritized over non-public agency devices, providing priority network access during critical times or high network usage scenarios.
MBP Services are only available to U.S. public agencies and provide:
Assurance that first responders' and public safety officials' GO devices will receive prioritized network access over regular traffic when needed
A cost-free service for U.S. agencies that is available for Geotab clients
Note: In the event cell towers are destroyed or communication lines are cut during a natural disaster in an area, MBP Services will not be available, since it isn't tied to separate standalone physical communication infrastructure.
Double the benefit with Geotab
The MBP Services are only available to qualifying agencies with a GO9 Device — either an existing device or a new order on the Verizon Network — and an eligible North American Industry Classification System code. Once your agency is qualified, future devices will also receive priority.
If you're an existing Geotab customer, you know the benefits of having access to real-time data and full transparency of all your operations. New Geotab customer agencies will not only receive the advantages of MBP service but a host of operational advantages as well to aid you during an emergency (and day-to-day operations), including:
Near real-time vehicle data, including insights on location accuracy to track vehicles and improve fleet visibility.
Collision detection and notification, including detailed reporting about the incident.
End-to-end cybersecurity; Geotab's devices contain security features that are implemented using a FIPS 140-2 validated cryptographic module.
Engine and vehicle health assessments, which allow you to optimize operational efficiencies and safety; idling monitoring is also possible to help meet sustainability goals.
Active tracking with real-time location data, allowing for better on-site arrival time estimates; data can be integrated across the fleet with CAD systems.
In-car sensor integration, allowing vehicles to be secured automatically with remote lock, unlock and starter inhibit capabilities.
IOX capabilities allow the GO9 device to be connected to light bars, sirens and gun racks to give dispatchers visibility into field operations.
How can I get it?
The process of getting priority access is straightforward. Public sector customers can only obtain MBP Services from authorized Geotab resellers who are authorized to sell Verizon MBP Services.
To activate GO9 Devices on MBP Services, agencies must submit their NAICS code(s) to determine if they qualify. The NAICS standard is used by Federal statistical agencies to classify business establishments to collect, analyze and publish statistical data related to the U.S. business economy.
All devices in the agency's database and any devices added in the future will automatically be provisioned for Verizon MBP Services without any further action.
There is no extra cost nor any changes in MyAdmin to reflect that a reseller has access to the Verizon MBP services.
The Verizon MBP Services are the kind of benefit that makes Geotab the telematics solution of choice for government agencies in the United States. Knowing that your agency can meet any emergency with higher priority network access over other users during critical times or high network usage scenarios provides the kind of confidence and peace of mind that comes with being fully prepared.
Contact us at government@geotab.com to learn how you can leverage Geotab's solution and stay connected during an emergency event.
See also: Mobile network operators' opportunity in telematics
---
If you liked this post, let us know!
---
Disclaimer
Geotab's blog posts are intended to provide information and encourage discussion on topics of interest to the telematics community at large. Geotab is not providing technical, professional or legal advice through these blog posts. While every effort has been made to ensure the information in this blog post is timely and accurate, errors and omissions may occur, and the information presented here may become out-of-date with the passage of time.
Get industry tips and insights
Sign up for monthly news and tips from our award-winning fleet management blog. You can unsubscribe at any time.
Republish this article for free
Other posts you might like