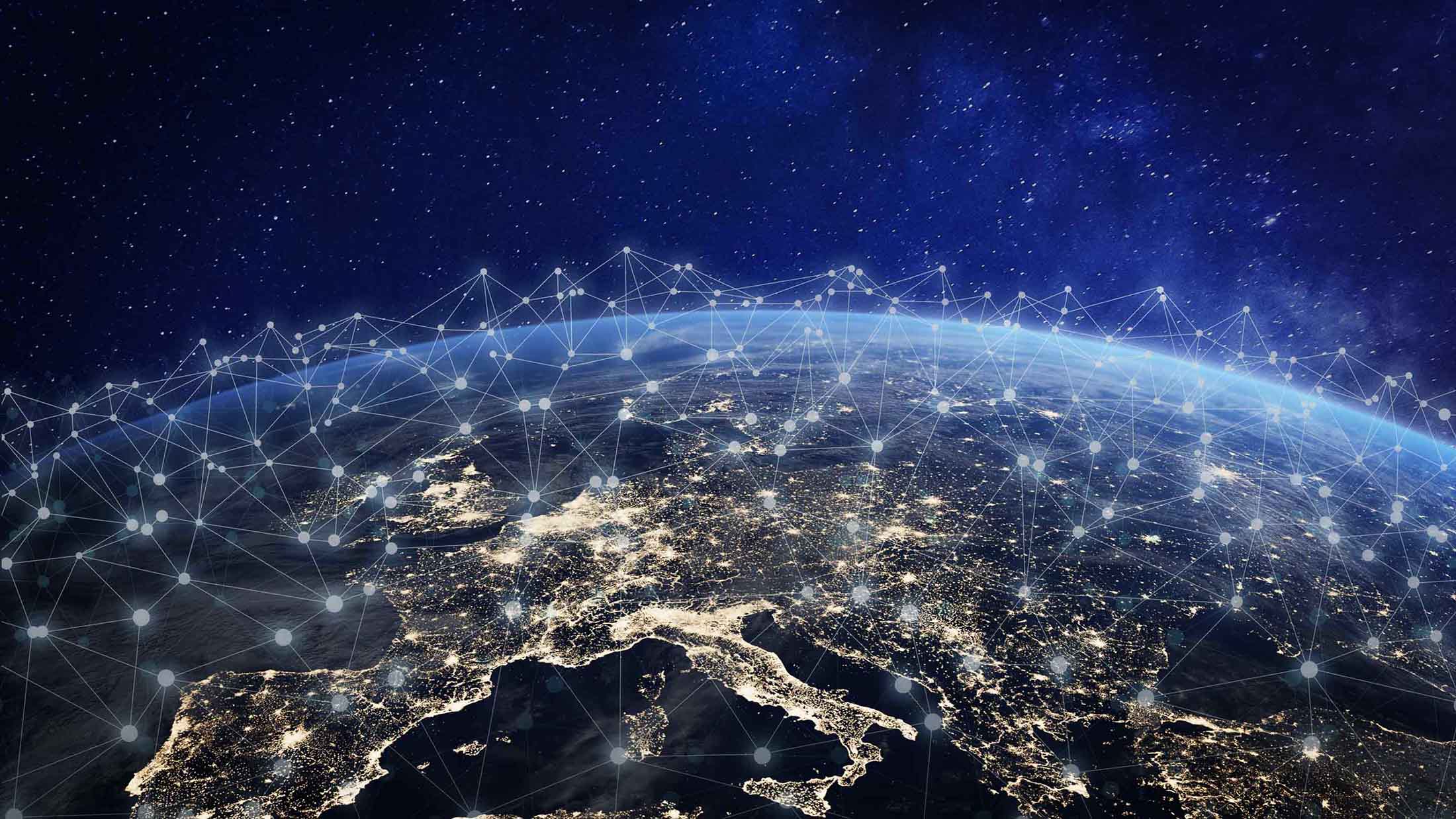 What makes Geotab the #1 telematics provider worldwide
---
Geotab was ranked number one Commercial Telematics vendor worldwide by ABI Research. Read more.
Geotab has ranked the number one Commercial Telematics vendor worldwide by ABI Research. The competitive assessment conducted by ABI ranked 12 major vendors in the industry by analyzing market share, geo coverage, vertical segments, open platforms, features, tech development, UI/UX, partnerships, analytics, financial strength and solution options.
See also: ABI Research releases its latest commercial telematics vendor ranking: Geotab lands top spot
Geotab recognized for innovation and implementation
With strategic guidance on the most compelling transformative technologies, ABI, a market foresight advisory firm, placed Geotab first in both innovation and implementation, with an overall score of 82.3 out of 100. ABI research identified Geotab's extensive partnership model, massive market share growth and focus on technological development as a few key contributors to the company's high ranking.
What drives innovation at Geotab? Here are insights from Geotab's leadership:
Neil Cawse, CEO
"Geotab was doing IoT, Big Data and SaaS 10 years ago. Our customers have been using our technology to run their businesses better and save money since before then. More recently, Geotab has been going through a period of rapid growth as the word spreads and even more customers leverage telematics and connecting vehicles to the Internet. We appreciate ABI Research for recognizing the hard work done by our staff and partners to get us to where we are today. We also want to thank our customers for their ongoing support through the years and we look forward to the next 10 years to see what we can all achieve together."
Colin Sutherland, Executive Vice President, Sales & Marketing
"Geotab is thrilled to have been recognized by ABI Research for our continued success, innovation and strong growth. We are honored to have ranked number one worldwide and will continue to work hard and strengthen our proven success as the global telematics and fleet management leader. Geotab's commitment to our customers, employees and partners has continued to be a driving force in our industry leading performance."
Lindy Theron, Vice President, Human Resources
"I am so pleased that Geotab was recognized by ABI Research - this is a true testament to the commitment of our Geotab employees. We are leaders in the industry because Geotabbers are committed to their work. They are happy and productive which makes us successful. A huge congratulations to each and everyone of our staff members!"
Edward Kulperger, Vice President, Europe
"Geotab has put an amazing amount of energy and resources to get to where we are today. Our vision for data providing socio-economic benefits to our fleets and smart cities is an example of geotab being ahead of the curve. Investments into electric vehicles, car sharing and mobility helps us provide innovative leadership to global markets."
Maria Sotra, Vice President Marketing
"With Geotab's strong corporate culture focused on continuous learning, team collaboration and engineering excellence, employees have the creative freedom to think outside the box, innovate, and hone-in on their strengths and interests to ultimately develop remarkable solutions that are industry-leading. Creativity comes from all departments at Geotab - from automotive engineering, data analytics, HR, marketing, product development, and so on. It is this creativity and innovation that has transformed the way organizations think about telematics, fleet management and smart city. Geotab today is a world leading brand that stands for innovation, and our marketing team works to elevate that further in the global arena."
Stephanie Voelker, Vice President, Channel Sales, North America
"Geotab is an amazing company and has so much to offer. I have been with the company since the early years, 2008 to be precise. I knew back then that the company was innovative and forward-thinking compared to the rest of the industry. It is fantastic and rewarding to see ABI recognizing the hard work and contributions of employees and our partners. We could not do this without everyone's collaboration and efforts."
Matt Stevens, Vice President, Electric Vehicles
"Geotab is committed to providing fleets what they need today and what they will need tomorrow. Accordingly, we have a team focused on helping fleets successfully adopt electric vehicles, whether they are 1% or 100% electric. We're honored that ABI has recognized our efforts to deliver a future-proof platform to our clients."
Jean Pilon-Bignell, AVP, Government and Smart City
"As an engineering and technology company, Geotab has always focused on building an industry leading IoT and analytics platform to help our customers not only optimize their existing operations, but more importantly their future ones. By focusing on the kinds of problems we will all encounter over the next 5 years, Geotab is actively investing in EV, AV, car-share, smart cities, and other problem spaces, all on behalf of our customers. For this reason, our success has always been measured by the quality of technology partnership we develop with our customers."
Joey Marlow, Executive Vice President, US Operations
"As we continue our goal of becoming the global market leader in telematics, Geotab is honored to be recognized by ABI Research as the number one Commercial Telematics vendor worldwide. We are both humbled and excited about this recognition. Geotab is committed to continuing to be the leader in innovation by providing the Geotab Marketplace - an open platform which allows our customers the ability to customize solutions to meet their ever-changing and long term business goals. By providing fleets with cutting edge technology, and through our strong partnerships with our network of Authorized Resellers, we look forward to expanding our presence around the globe."
ABI Research: Global subscription growth
According to ABI, the commercial telematics industry is transforming rapidly and will continue to do so from rising OEM factory installs to evolving technologies such as prognostics, video and blockchain. ABI forecasts global commercial telematics revenues will continue to rise across trucking segments to over US$22 billion by 2022. With Geotab's success and swift growth of 44% of its subscriber base in 2018, ABI predicts that global telematics subscriptions will surpass 45 million by the end of 2019.
Recent wins for Geotab
Currently equipping more than 1.7 million vehicles with its telematics technology, Geotab has been honored to receive many recent awards this year. Geotab became the first telematics company to achieve a FIPS 140-2 validated cryptographic library for a telematics device. Geotab has also been awarded the world's largest telematics contract by the General Services Administration and selected as the sole telematics provider by the State of California.
Related:
Geotab recognized with Oakville's Business Icon award
Why Geotab is a great place to work
---
If you liked this post, let us know!
---
Disclaimer
Geotab's blog posts are intended to provide information and encourage discussion on topics of interest to the telematics community at large. Geotab is not providing technical, professional or legal advice through these blog posts. While every effort has been made to ensure the information in this blog post is timely and accurate, errors and omissions may occur, and the information presented here may become out-of-date with the passage of time.
Get industry tips and insights
Sign up for monthly news and tips from our award-winning fleet management blog. You can unsubscribe at any time.
Republish this article for free
Other posts you might like