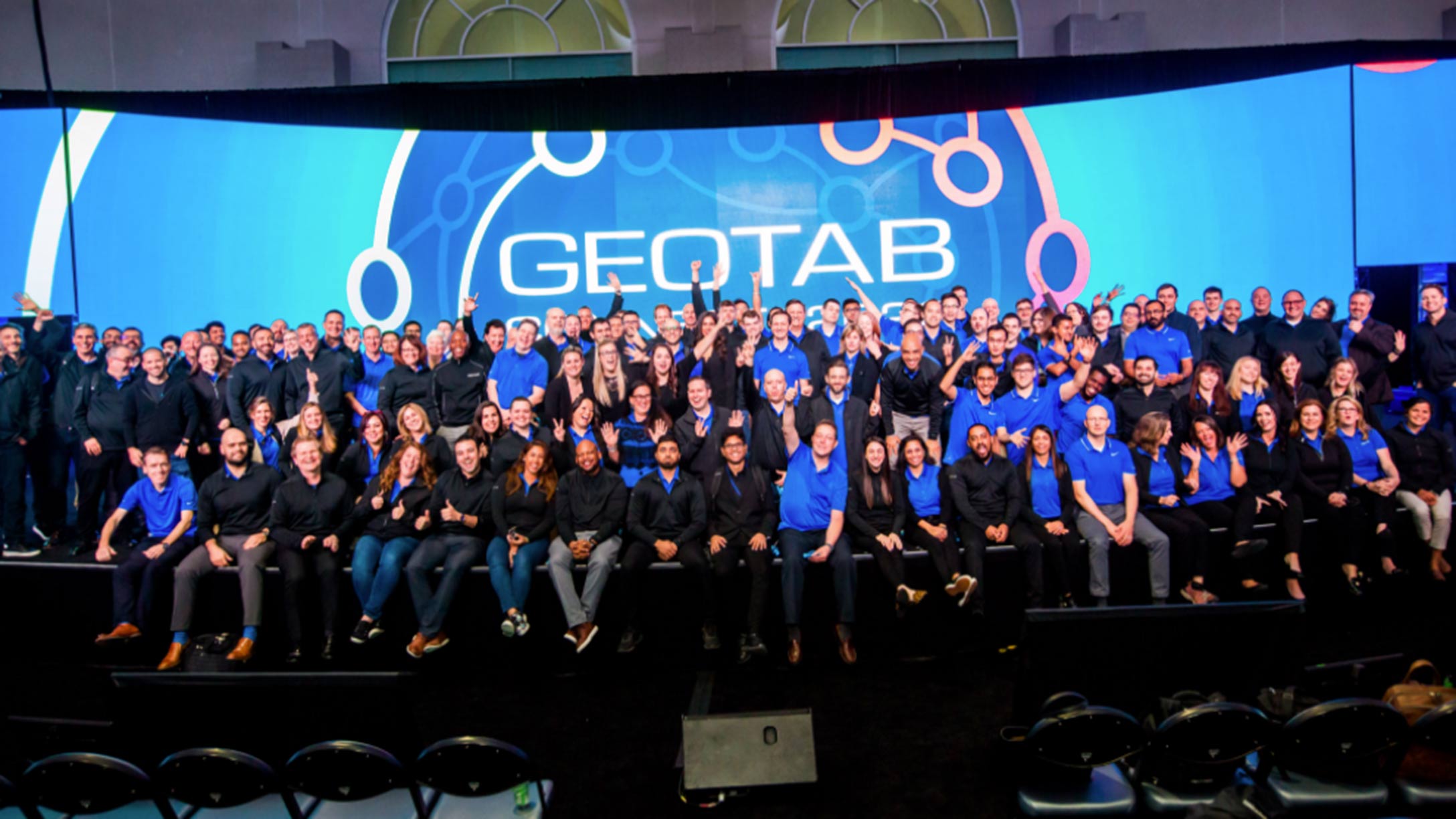 Geotab is named a Great Place to Work® and we're hiring!
---
Learn about the perks and programs that make us a great workplace.
Ranked the #1 commercial telematics provider worldwide by ABI Research, Geotab is proud to announce that it has been certified as a Great Place to Work® in Canada and USA in 2021. This certification is based on direct feedback from employees, provided as part of an extensive and anonymous survey about the workplace experience and is the first step toward understanding the employee experience.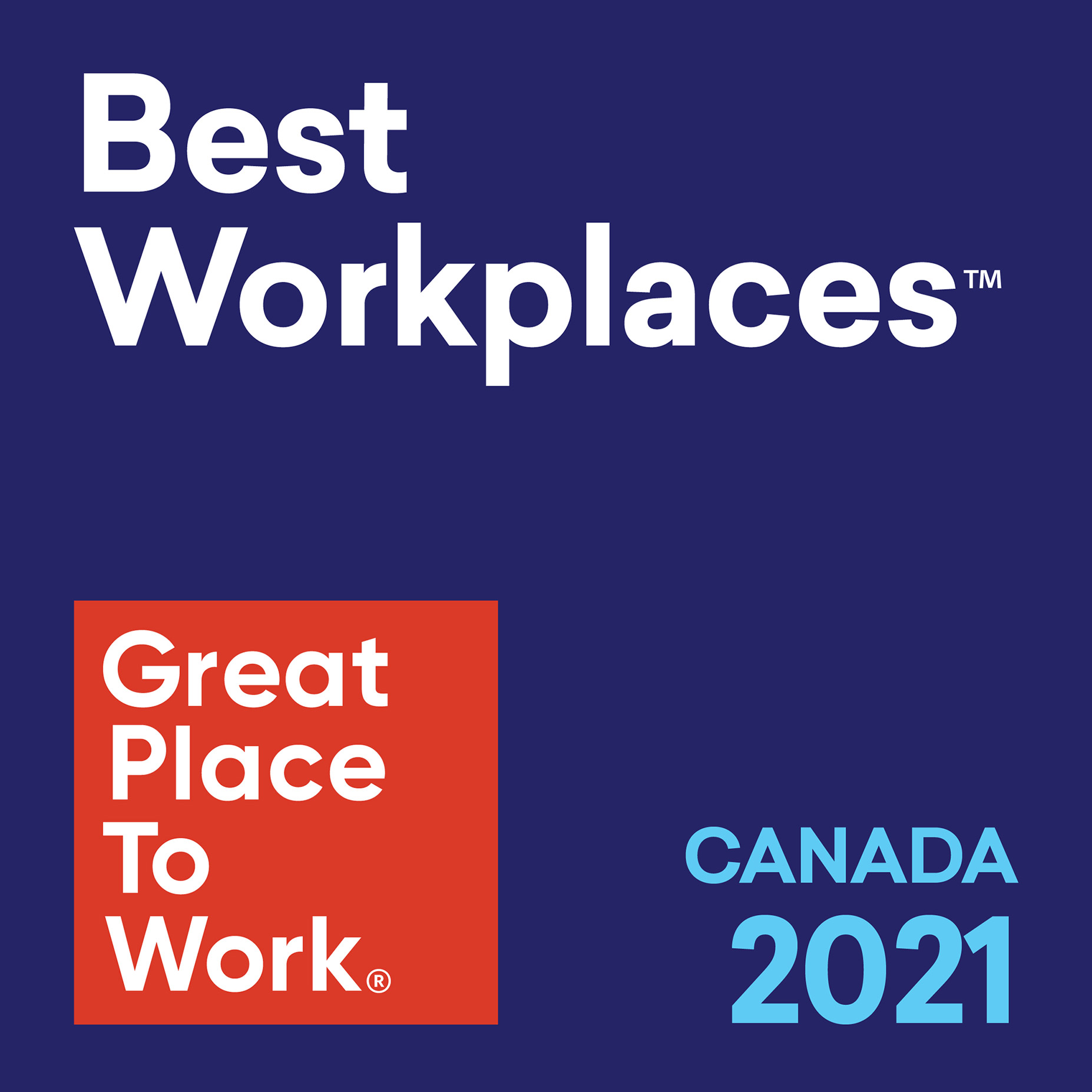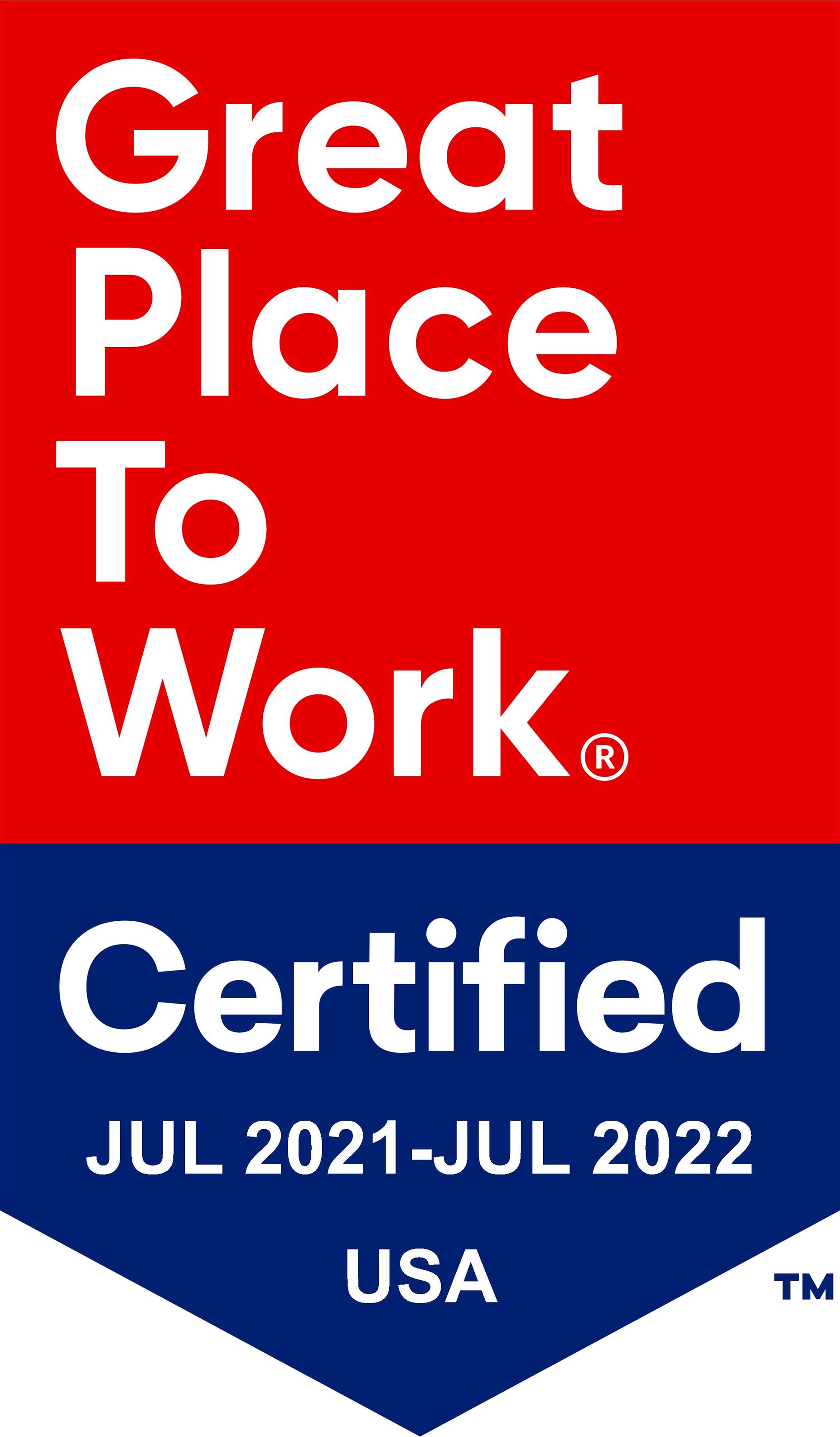 Best workplace for women 2021
Geotab is also pleased to be included in the 2021 list of Best Workplaces for Women. We work to build an equitable culture for all employees, regardless of their gender. Geotabbers founded Women@Geotab, a group that aims to empower women to attain their full potential by pursuing careers in science, technology, engineering and mathematics (STEM).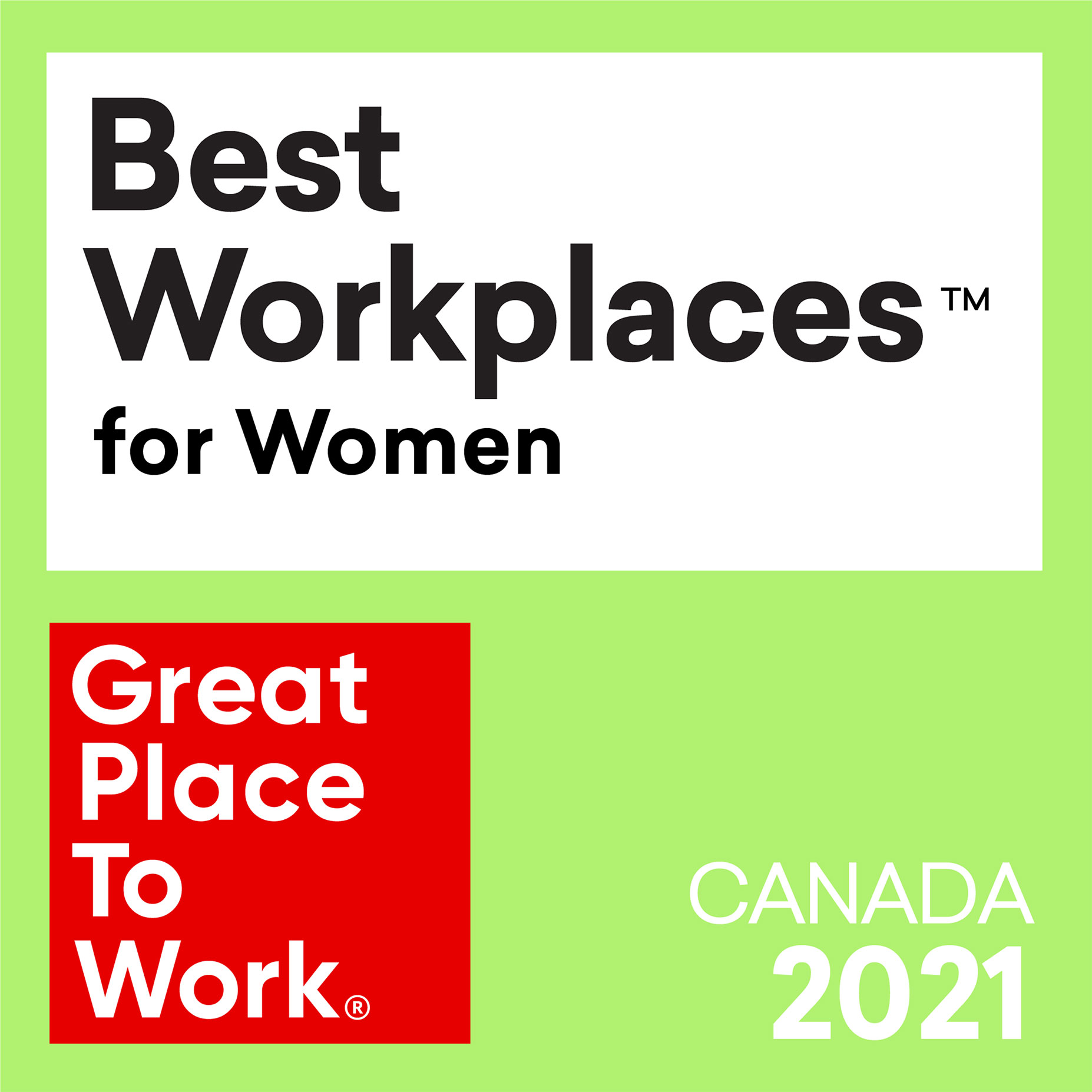 Best workplace for mental wellness 2021
The Best Workplaces for Mental Wellness put employee well-being at the forefront. We understand that building a healthy company starts with employees. That is why we offer wellness initiatives like a fitness membership and flex work arrangements. Geotab is pleased to be a part of the 2021 list of Best Workplaces for Mental Wellness.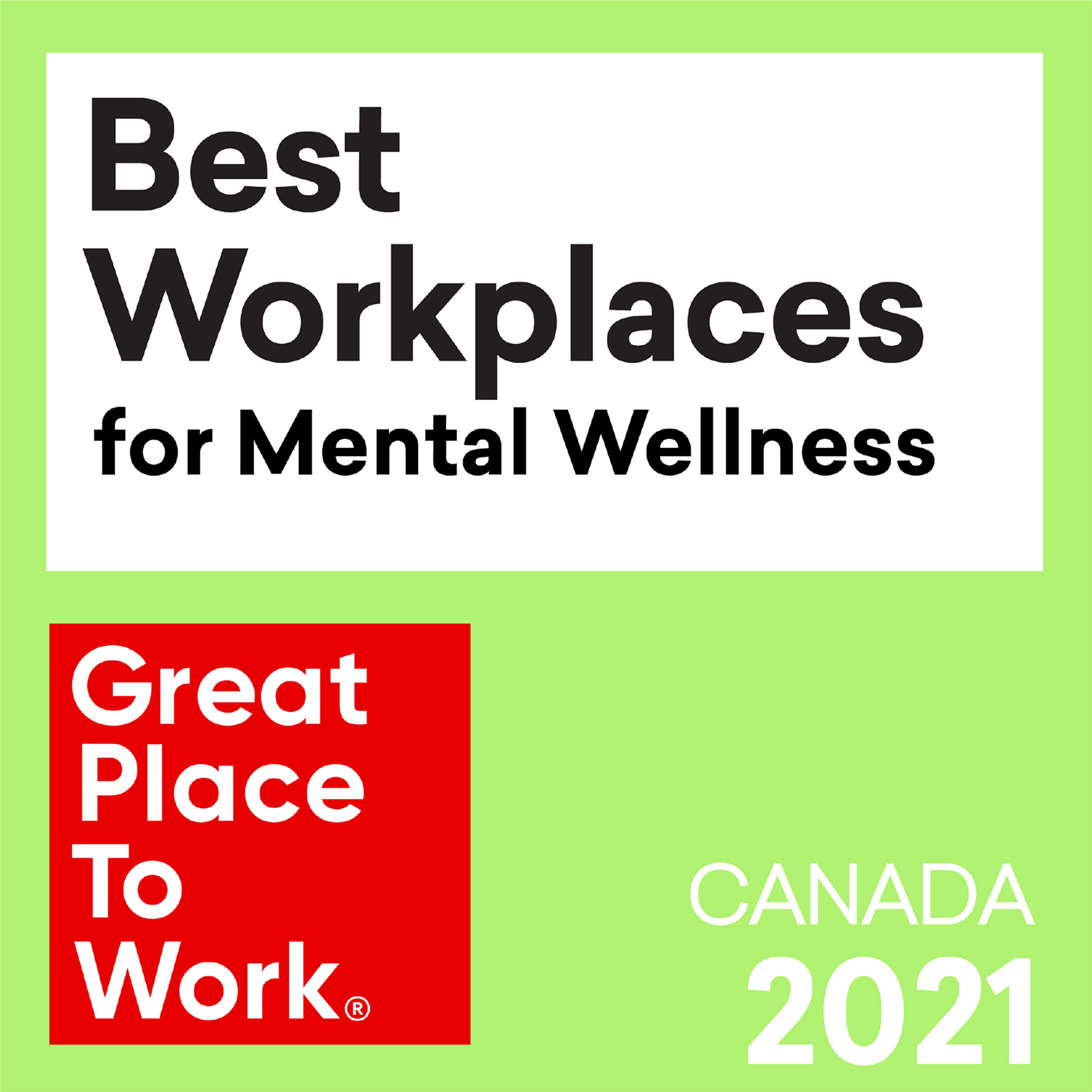 10 Reasons why Geotab is a Great Place to Work®
1. Our culture
Since 2000, Geotab has created a welcoming, family-focused culture. In doing so, we keep Geotabbers dedicated to using data that helps businesses grow and succeed while increasing the safety and sustainability of our communities. Whether in the office or working remotely, our Geotabbers remain connected and focused on strengthening Geotab as a company and building a strong workforce together. Explore the Geotab Culture Book to learn more about the building blocks that shape our core values.
2. Growth mindset
We are always looking for amazing talent who can contribute to our growth and deliver results! In 2020, Geotab boasted five-year revenue growth of 446%, showcasing the company's continuous dedication to innovation and strategic growth.
Join us for a fulfilling career with opportunities to innovate, great benefits and a fun and inclusive work culture. See what it's like to be a Geotabber: check out our blog and follow us @InsideGeotab on Instagram, Twitter and Facebook.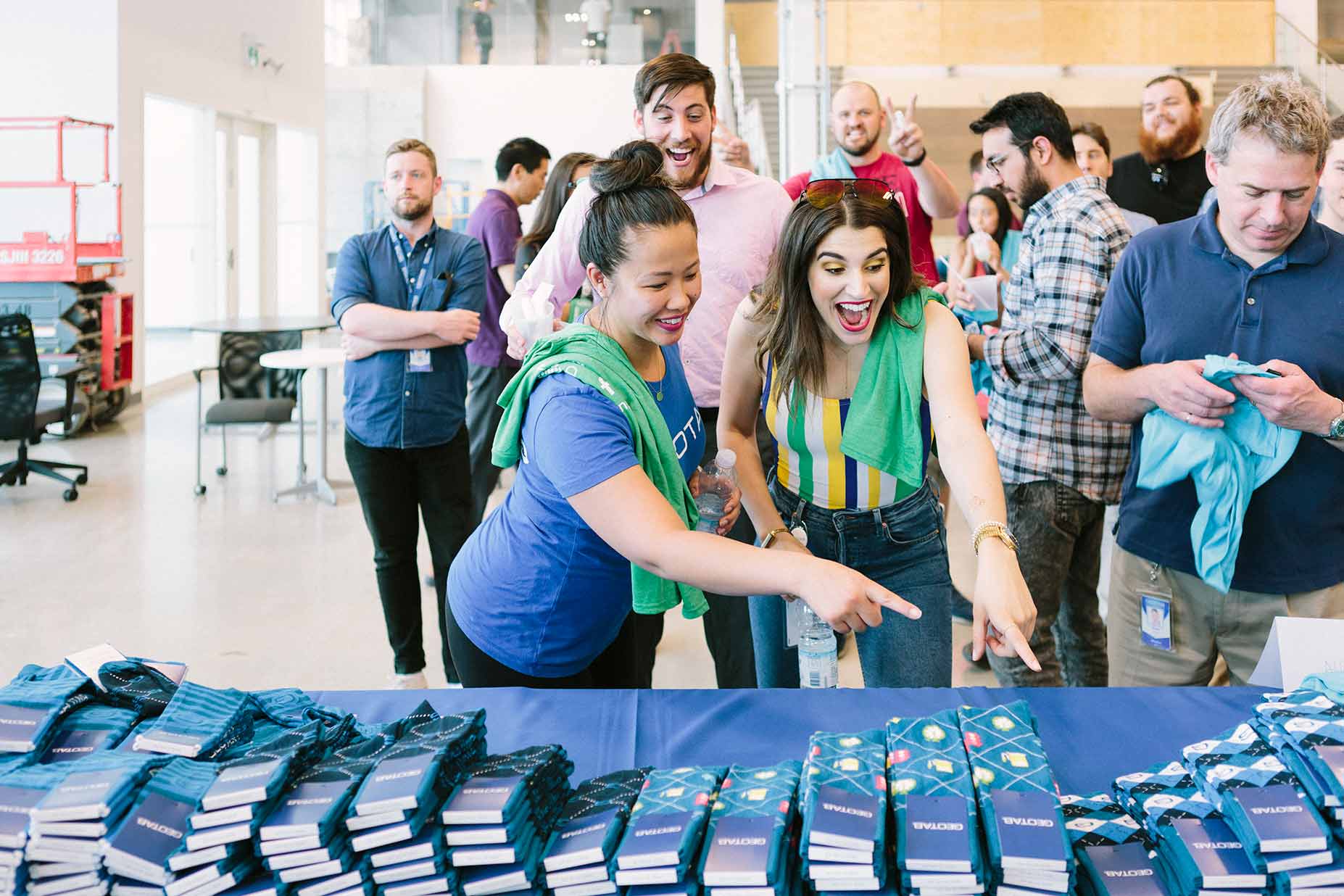 3. Innovative Technology
Working at Geotab means working with leading-edge technology like 3D printers, cloud computing, Google BigQuery, automotive reverse engineering work — the list goes on! The growing Geotab patent portfolio includes patents for algorithms, Geotab GO vehicle device technology, MyGeotab fleet management software technology and business analytics, granted by the United States Patent Agency to protect our technology.
4. Commitment to sustainability
Looking to make a real difference in your community? Look no further! "Geotab is in a unique position to understand how vehicles are being used to make a difference to how global fleets electrify, how they are being more sustainable and being able to measure and provide services to them, '' said Neil Cawse, CEO at Geotab.
Our solutions help increase driver safety on our roads and highways, reduce idling and vehicle emissions. We understand that we must hold ourselves accountable in making sure the world moves toward sustainability. That is why we signed a climate pledge along with 200+ companies.
At our office, Geotab follows sustainability best practices such as recycling of electrical components, power saving and promoting employee car-pooling and cycling through various incentives. Read our first sustainability report to find out more about our corporate sustainability priorities and targets for the future.
5. Data and Analytics
With billions of data points processed daily, Geotab delivers critical business intelligence to help companies increase productivity and efficiency, strengthen compliance, and improve driver safety. Our computer scientists can build knowledge on anything, from live production quality to the most unsafe intersections in North America, weather, and even when we will sell our 1 millionth Geotab GO device.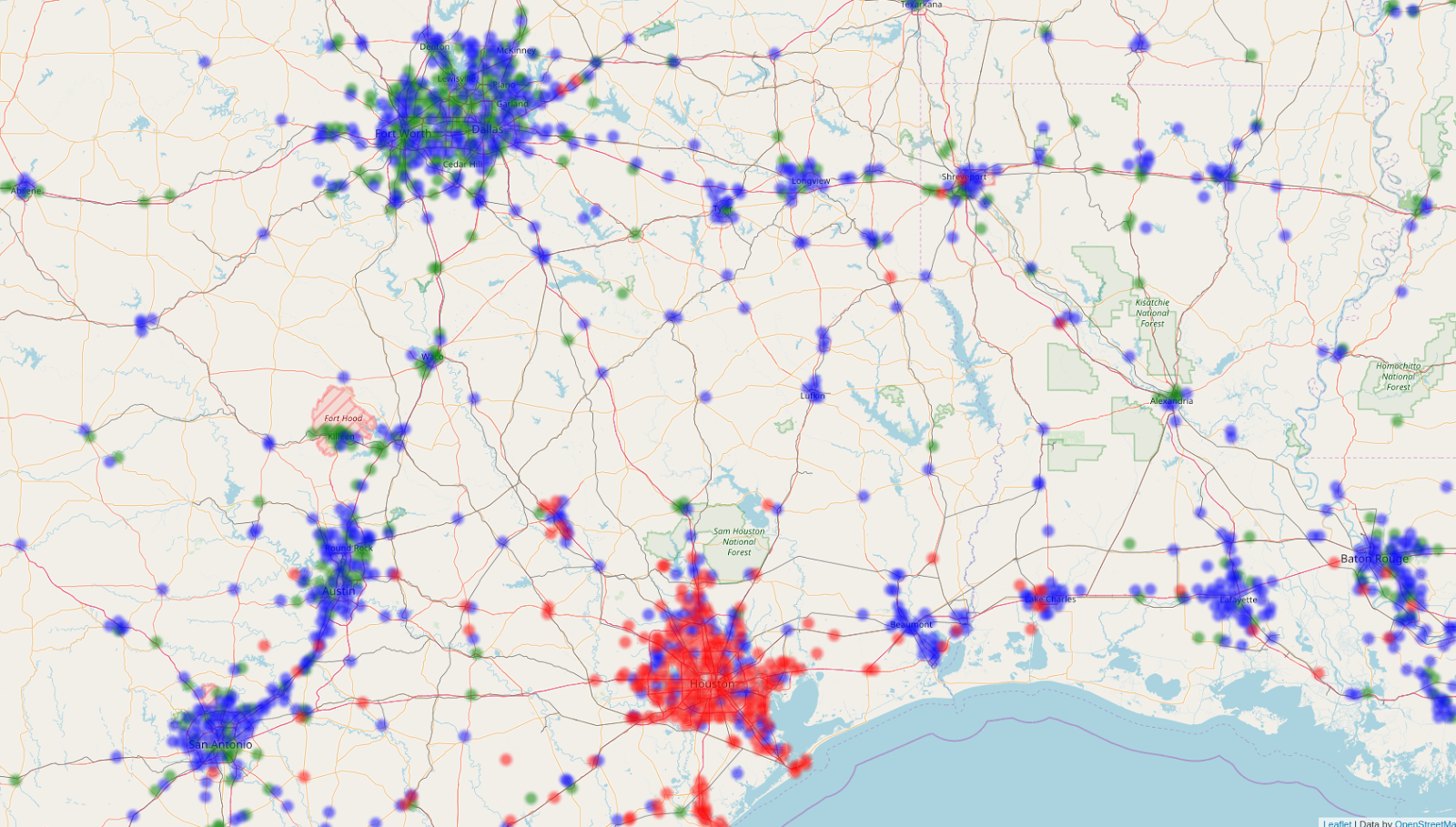 6. Accommodation for all
We are committed to accommodating people with disabilities during the recruitment and assessment processes and when people are hired. We make sure the accessibility needs of employees with disabilities are taken into account as part of performance management, career development, training and redeployment processes.
7. Diversity, Inclusion and Belonging program
We focus on cultivating and sustaining a diverse work environment and workforce, which is critical to meeting the unique needs of our diverse client base and the communities in which we operate. We are committed to making progress toward racial equity, advancing gender equality, and increasing representation at every level of our company.
Geotab's Diversity, Inclusion and Belonging Committee and five Employee Resource Groups (Black, Indigenous and all People of Color BIPOC+, Women@Geotab, LGBTQ+ and Allies, Advocates for Disability Awareness, and Generations@Geotab) work to build community partnerships and cultural awareness through bias training and ongoing research.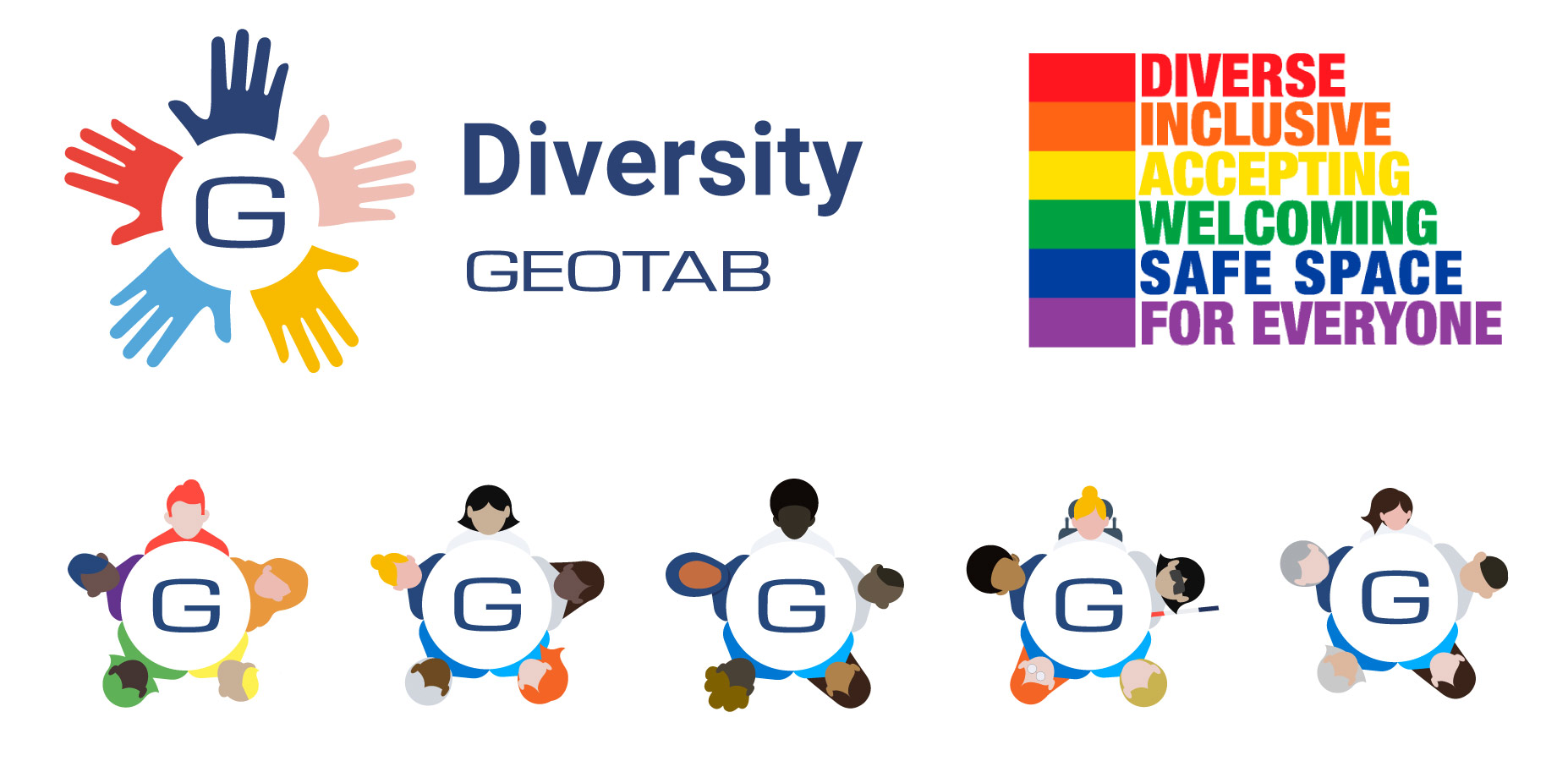 8. Perks, Perks, Perks
Our people are our greatest asset — we say it often and with good reason. In addition to our perks, we work continuously to enhance our programs and provide tools and resources to help them grow and make their own meaningful impact.
Some perks of working at Geotab:

9. Supporting community involvement
We understand that community counts, which is why we choose to lead by example. Geotab encourages and supports community involvement through a wide range of company-sponsored programs and initiatives. These efforts have been designed to positively impact our communities by working to create a better place for everyone to live. To learn more about Geotab's efforts in the community, visit our Corporate Social Responsibility page.
Here are examples of initiatives in the community:

10. We are global and hiring!
We have offices in Canada, the U.S., the U.K., Germany, Spain, Australia, Mexico, China, France, Italy and Singapore. With our hybrid working model, there are opportunities to work all around the world!
Does this sound like something you'd like to be a part of? Then you're in luck because Geotab is hiring! Check out our open positions on our Careers site. For the latest Geotab news, photos and career updates, follow @InsideGeotab on Twitter, Facebook and Instagram.
---
If you liked this post, let us know!

Geotab Team
The Geotab Team write about company news.
---
Disclaimer
Geotab's blog posts are intended to provide information and encourage discussion on topics of interest to the telematics community at large. Geotab is not providing technical, professional or legal advice through these blog posts. While every effort has been made to ensure the information in this blog post is timely and accurate, errors and omissions may occur, and the information presented here may become out-of-date with the passage of time.
Get industry tips and insights
Sign up for monthly news and tips from our award-winning fleet management blog. You can unsubscribe at any time.
Republish this article for free
Other posts you might like