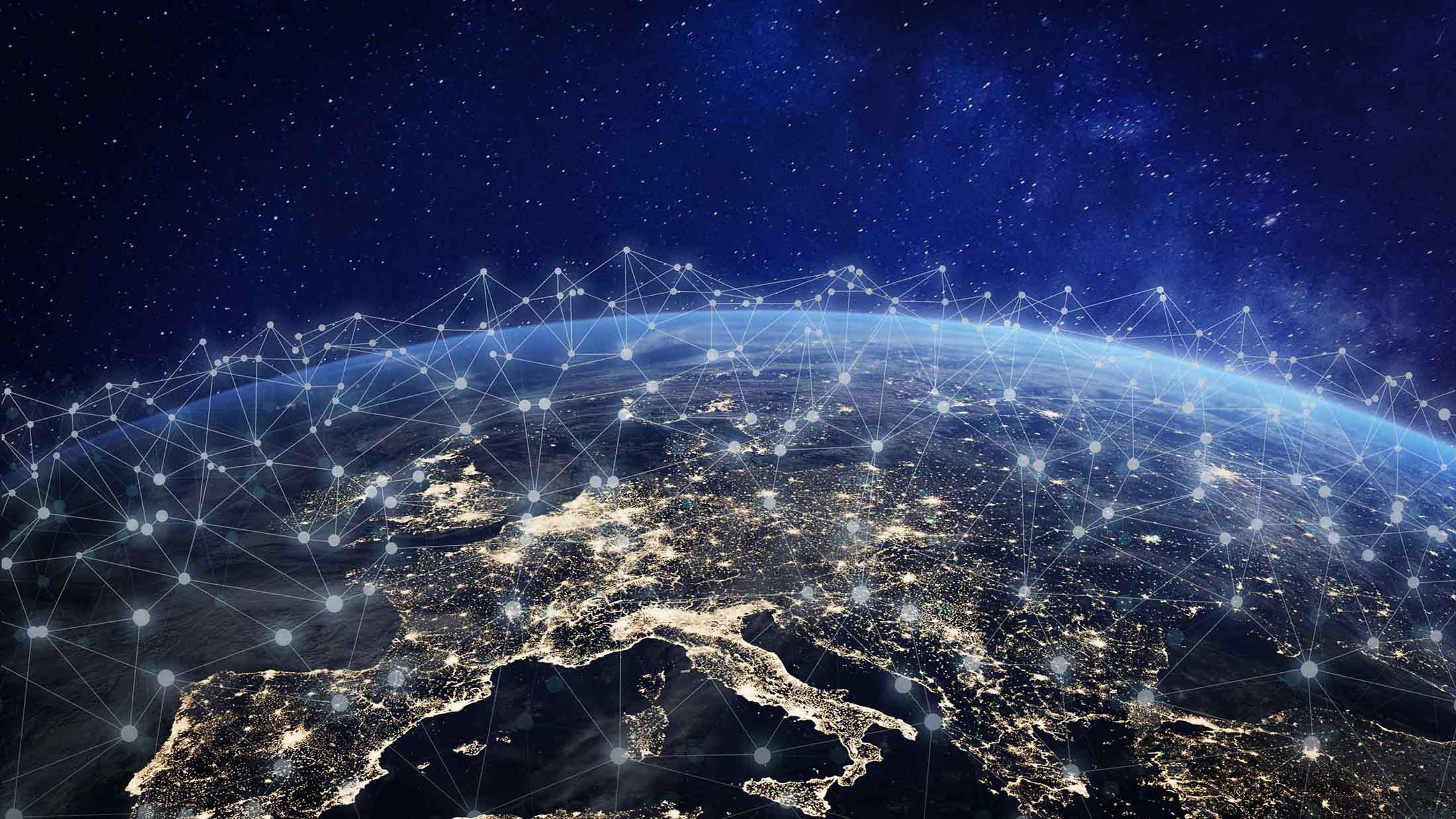 Geotab named a Great Place to Work and we're hiring
Published on September 13, 2017 in Working at Geotab by Geotab Team
---
Geotab has been officially certified as a Great Place to Work. Read 10 reasons why you should join our team and help make a real difference in the world.
Geotab is proud to announce that we have been officially certified as a great workplace after a thorough and independent analysis conducted by Great Place to Work® Canada. This certification is based on direct feedback from employees, provided as part of an extensive and anonymous survey about the workplace experience.
Geotab Also Made the List of Best Workplaces for Millennials
In addition to being named a Great Place to Work®, Geotab has also been included on the 2017 list of Best Workplaces in Canada for Millennials. More than 30% of the workforce at Geotab is made up of millennials who overwhelmingly responded positively to the statement: "I am treated fairly regardless of my age." We see first-hand the benefits that millennials bring to the workplace, including flexibility, innovative thinking, aptitude for collaboration, and tech knowledge.
10 Reasons Why Geotab Is a Great Place to Work
1. Geotabbers!
The heart of a successful organization is the personnel within it. Geotabbers represent the core values in our handbook such as going above and beyond, collaborate and strive for transparency, do the right thing, and keep it simple. We are proud of the diverse group of highly skilled people working at our company who make Geotab an exciting and rewarding place to work.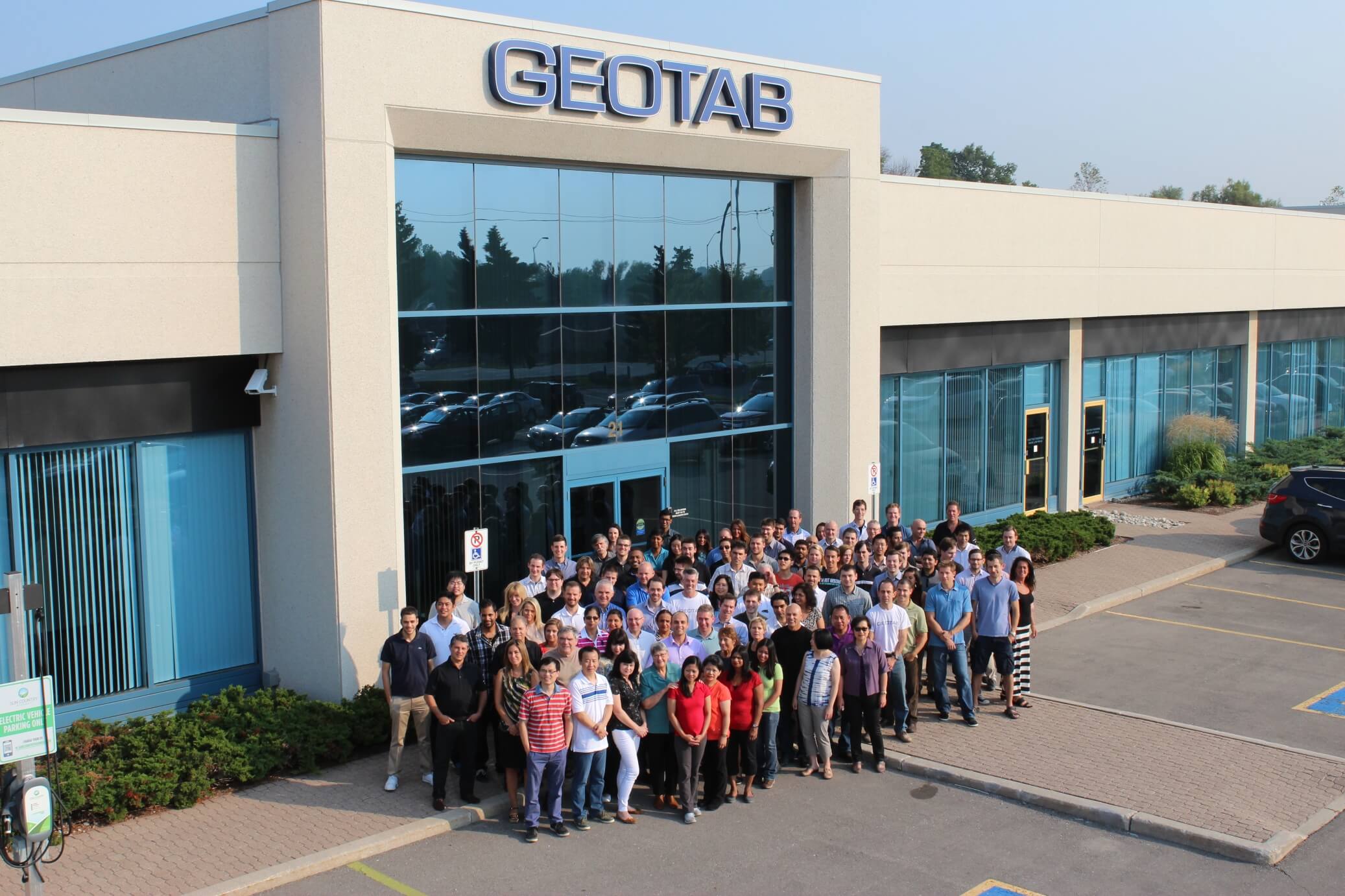 2. Inspiring Leadership
Neil Cawse is CEO and captain of the Geotab ship. It's safe to say, without his vision as both an engineer and business leader Geotab could look a whole lot different. Neil has an open door policy in the office and is still as involved as ever in the technology pieces of the organization. Here is a video of Neil explaining our curve logic approach. Meet the other members of Geotab Leadership team.
3. Innovative Technology (and Patents)
Working at Geotab means working with leading edge technology like 3D printers, cloud computing, Google BigQuery, automotive reverse engineering work, and the list goes on! The growing Geotab patent portfolio includes patents for algorithms, Geotab GO vehicle device technology, MyGeotab fleet management software technology, and business analytics, granted by the United States Patent Agency to protect our technology.
4. Making a Real Difference
If you want to make a difference in the world, look no further! By joining Geotab, you are having a positive impact on the lives of people around the world and the environment. Geotab's fleet management solutions help increase driver safety on our roads and highways, reduce idling and vehicle emissions, and enable smart transportation solutions.
Geotab's commitment to the environment extends from our solutions to sustainable operations. With our fleet tracking technology, businesses can increase efficiency and reduce their carbon footprint. At our office, Geotab follows sustainability best practices such as recycling of electrical components, cardboard and containers, to composting, power-saving, and the promotion of employee car-pooling and cycling.
5. Big Data
For some, big data is a buzzword that paints imaginary pictures of spreadsheets and dashboards. At Geotab, we work with some of the richest data there is, streaming in over 1.7 billion data records every single day. Our computer scientists can derive knowledge on anything from live production quality, the most unsafe intersections in North America, to weather, and even predicting when we will sell our 1 millionth Geotab GO device.
See the work our Business Intelligence team did to analyze commercial fleet activity during Hurricane Harvey in this blog post.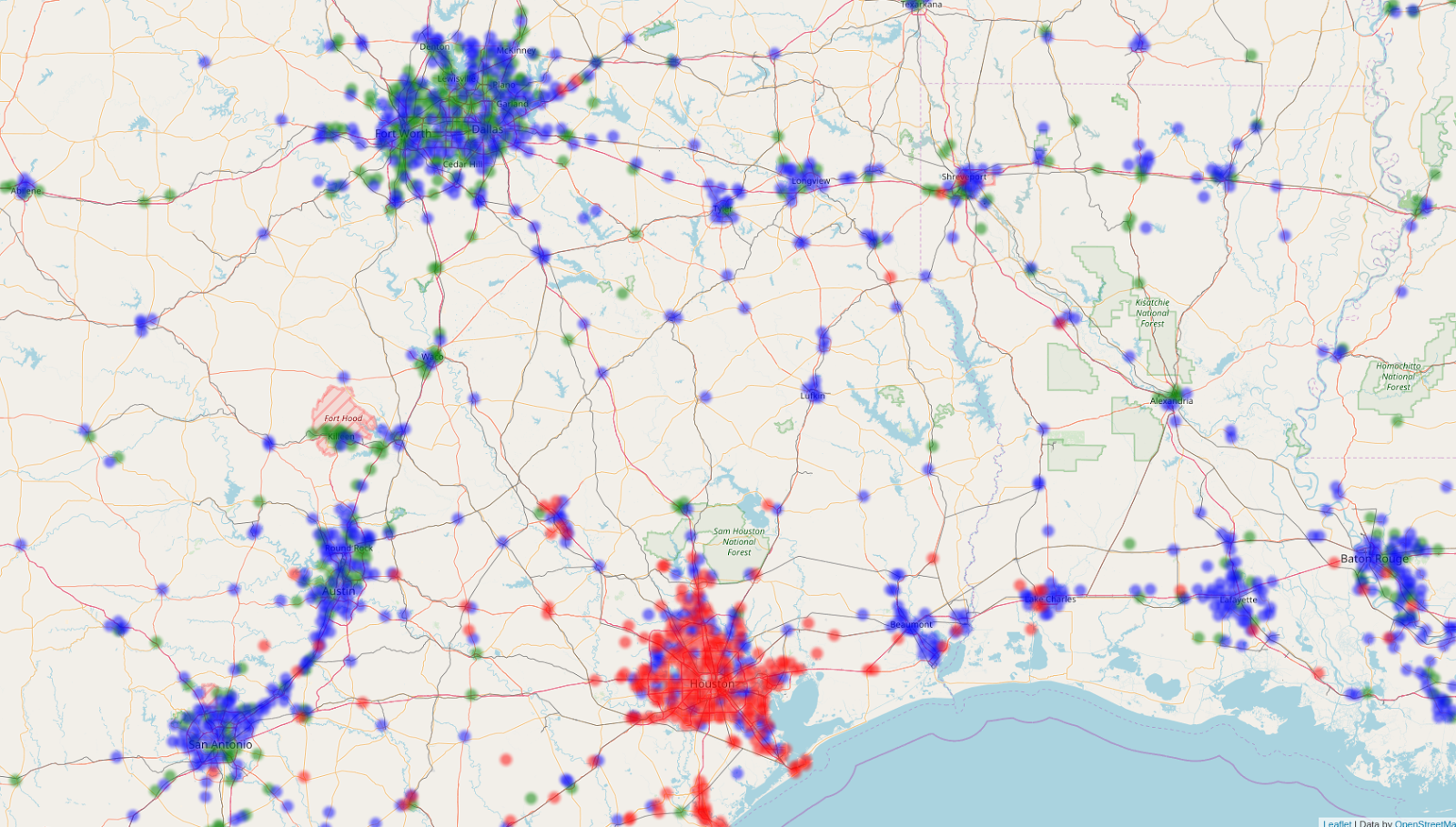 6. Support for Continuous Learning
The tech world is dynamic, ever changing and always challenging our staff. In order to keep up and develop the future careers of Geotabbers, we subsidize various forms of continuous learning. Our staff participate in this program learning by obtaining professional designations, doing online courses, and even completing additional degrees.
7. Location, Location, Location
Geotab's head office is located in Oakville, Canada which is close to Toronto, Hamilton and Waterloo and has been ranked as one of Canada's best places to live. Our offices are filled with a number of graduates from University of Toronto, McMaster University, and the University of Waterloo. Our workplace is designed to accommodate the needs of tech grads, such as the option of height adjustable desks and three monitors for our coders. If you're required to travel to other Geotab offices then you can enjoy visiting our locations in Las Vegas or Madrid!
8. Work Hard, Play Hard
If you think your title as your college dorm ping pong champ holds here, think again! The competition here gets the blood flowing and our scuffed floors are proof of that. Each year, Geotab hosts a master-level and junior-level ping pong tournament for 365 days of office bragging rights.
If ping pong is not your thing, don't worry we have all sorts of sports and social events. Geotab offers employees a subsidized gym membership as well as organizing softball, basketball, hockey and soccer teams, plus a variety of other social events including board game and movie nights. Plus, we have a wonderful holiday party where we put another of our core values work hard, play hard to good use!
9. Community Involvement and a Commitment to the Environment
Both local and global organizations are the benefactors of Geotab's generosity. We work closely with local food banks, athletic clubs, and school programs, as well as national campaigns such as Heart and Stroke Foundation and the Canadian Cancer Society. This past year we contributed Oakville's largest Big Bike donation to the Heart and Stroke foundation.
Geotab also has a thriving student program that allows successful candidates to complete their Co-ops at Geotab as well as providing paid summer employment for those that want to work on some interesting projects over the summer months.
10. We're Growing, and Fast!
Geotab is experiencing tremendous growth and that's not changing anytime soon. We outgrew our previous office locations in both Oakville and Las Vegas and encourage talented people to look at our careers page and join our team.
Find current job openings here: www.geotab.com/careers
About Great Place to Work®
Great Place to Work® is the global authority on high-trust, high-performance workplace cultures. Through proprietary assessment tools, advisory services, and certification programs, GPTW recognizes the world's Best Workplaces in a series of national lists including those published by Fortune magazine (USA) and The Globe & Mail (Canada). Great Place to Work® provides the benchmarks, framework, and expertise needed to create, sustain, and recognize outstanding workplace cultures.
Related:
Geotab Wins at 2016 Connected World Awards for IoT/M2M Solution

Geotab Wins Oakville Innovation Award

---
If you liked this post, let us know!
---
Disclaimer
Geotab's blog posts are intended to provide information and encourage discussion on topics of interest to the telematics community at large. Geotab is not providing technical, professional or legal advice through these blog posts. While every effort has been made to ensure the information in this blog post is timely and accurate, errors and omissions may occur, and the information presented here may become out-of-date with the passage of time.
Subscribe to the Geotab Blog
Sign up for monthly news and tips from our award-winning fleet management blog. You can unsubscribe at any time.
Republish this article for free
Other posts you might like