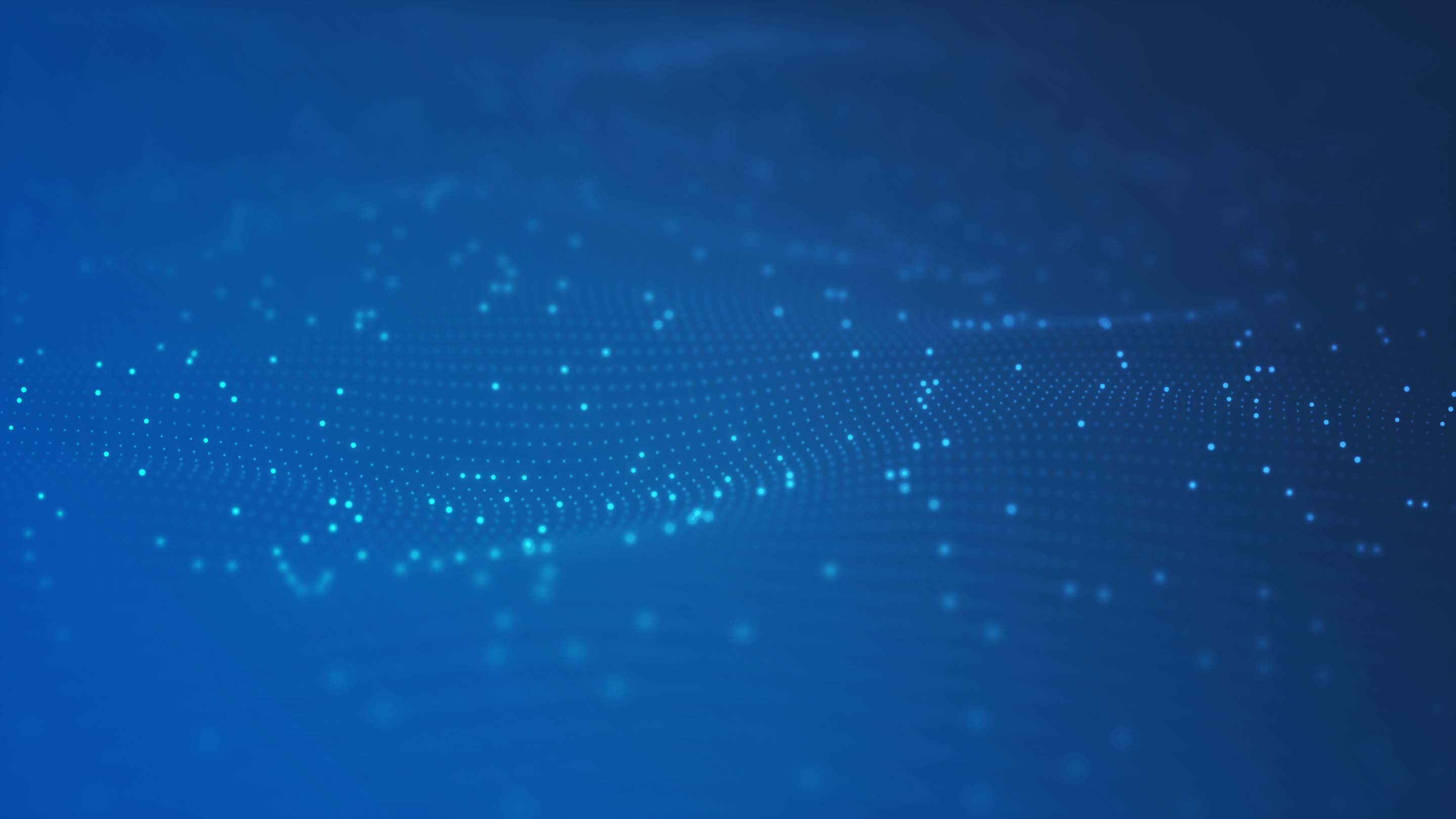 How to build a great company culture like Google
Published on September 22, 2016 in Working at Geotab by Geotab Team
---
Google, Twitter, Facebook. What do these companies have in common? An incredible company culture! Here are five steps to creating your own great culture.
Google, Twitter, Facebook. When you hear these names, you think fun workplace, great benefits, and the best and brightest workers. What these businesses have in common is an incredible company culture. In addition to developing innovative solutions and services, they also work hard at taking care of their employees.
In the new economy, company culture joins salary and benefits, as part of the essential package that workers expect their employer to provide.
What is Company Culture?
Company culture is made up of the values and practices that engage employees and support success and growth. It makes the difference between employees wanting to come to work each day or dragging their feet.
Some may think that company culture is pool tables and pizza parties but it's much more than fun and games.
One of the reasons Google has a great culture is that they are strongly focused on their values. On their website, Google talks about their open culture, in which "everyone is a hands-on contributor." The philosophy comes first and then the infrastructure and programs (cafes, tech stops, team meetings) support that vision. The Geotab culture emphasizes collaboration, innovation, and continuous learning.
An organization's culture affects way the people live and work on a daily basis. It shapes how we interact with our internal customers and external customers. Company culture can help attract top talent and retain existing employees. With a strong foundation and direction, employees can focus more on company goals such as achieving a high level of customer satisfaction.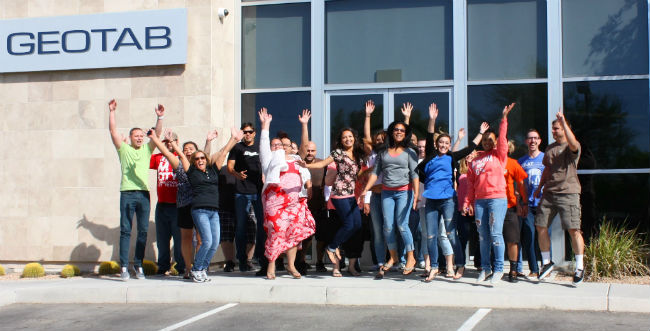 Secrets of a Strong Company Culture
The six elements of an outstanding corporate culture are (as defined by Harvard Business Review):
Vision statement.
Values that guide employee conduct.
Programs that reinforce corporate values.
Employees that are both talented and fit the culture.
Unique company story.
Open workspace that inspires interaction.
Values are key, however they must be put into practice.
Company culture is driven by an organization's core values. You can often find a company's values on their website in the "About Us" section. Unfortunately, for some companies, that's where they stay. The best cultures are clearly defined and embraced by everyone.
Google calls their values: "Ten things we know to be true" and the first on the list is "Focus on the user and all else will follow." This clearly defined focus on customer experience has helped make Google the powerhouse it is today.
Suggested Reading: Creating a Positive Driver Culture for Fleets — Telematics Can Help
How do you take a company culture from good to Google? Here are five steps.
How to Create a Great Company Culture
Step 1 – Define Your Core Values.
The first step to a great company culture is to set the direction. Schedule a meeting of the executive team to establish your company core values.
Ask the following questions:
What are the company's overall goals?
What do you want the company name to stand for? Is it great customer service? Integrity? Compassion?
Is your business the leader in what you do?
Sounds easy right? It is, only if you have a clear vision of what you stand for. Keep it simple. You don't need to have a long list of values. As long as you believe in them, and commit to living those values, you are already 50% ahead.
Step 2 – Hire Based on Your Core Values.
Don't hire employees entirely based on skillset. Yes — I said it! Hire employees that fit your culture and embrace your core values. You can hire the best candidate on paper, but if they don't fit in with the team or understand/respect the company's values, you will have conflict. This type of hire can be like a virus to your culture, causing a lower employee morale and ultimately increase attrition.
Spend time in the interview process to evaluate the potential fit with the company culture.
Your screening process will ensure the candidate meets the minimum skill set for the position. To make the right hiring decision, look for these three assets:
Essential skills for the position.
Soft skills that will enable the employee to grow, such as the ability to learn or adapt quickly.
Personal values that will align with the company values. they will embrace, and live them on a daily basis.
If the candidate has the required credentials, plus these extra assets, you know they will hit the ground running.
Step 3 – Continuously Reinforce Your Core Values (Especially to Leaders).
Every company has a new hire onboarding process. You might assume that this is the front line for introducing your company culture.
However, this is mistaken thinking. Potential candidates can often tell a lot about your company culture by doing research on the internet.
Social media sites such as Glassdoor, Linkedin, Facebook, Twitter, and even your company website reveal things about your company culture even if your values are not posted. Employee reviews, both good and bad, can often be found with a little digging. What are they saying about the company, the CEO, HR, payscale, leadership, and the job itself?
Be engaged with social media and dedicate time to responding to both negative and positive comments.
It shows you listen and that you care. Facebook displays response rate and response time prominently on business pages. To obtain
Facebook's Very responsive to messages badge, your company must respond to 90% of messages received and respond in 15 minutes or less.
Post photos of company events and recognize your teams online. Reinforcing company values is a continuous process. Starting at the interview process, on to new hire onboarding, and utilize a recognition program that is based on your core values. Keep it simple, but keep it top of mind.
Step 4. Assign a Culture Ambassador
Living the company culture is everyone's responsibility. It takes planning and monitoring to be a success. Designate one or more culture ambassadors from among your employees. A culture ambassador acts as a liaison between your executive team and your employees, bridging the gap. They understand the company's values and culture and know the importance of keeping it alive. They can offer valuable advice to both teams if and when there comes a time to revisit company values.
Step 5. Evaluate the success of your programs.
Once you have developed your culture and employees are embracing the values, you are on your way to becoming an "Employer of
Choice." The work isn't done though. Keep it going. New employees will come on board, and some people will leave, so values need to be continually reinforced.
Your values will always be evolving. Employees want to be a part of your company. Encourage participation and engagement by setting up an employee committee to promote the company culture.
Keep company culture alive through events and programs, and enlist help from your employees.
At Geotab, we have a STAR Committee that ensures that our company values are kept alive through team building events, recognition programs, community outreach programs, and more. If you don't have a committee in place, I strongly urge you to stop what you are doing right now and get one together. Really… Stop right now! Your company and customers crave it and your employees will thrive in your new company culture. Soon your entire family of team members will become culture ambassadors organically.
What do you do now?
Keep it Simple!
Culture — just like your business — must be, embraced, lived on a daily basis, and monitored. Make it a top priority to ensure that all employees are being engaged, they are being heard, and the values are being put into practice. In doing so, you'll see returns in customer satisfaction and loyalty. Happy employees will put extra effort into serving customers, in turn boosting their confidence in choosing your company for their needs. You will also decrease your employee turnover rate.
At Geotab, our values are embraced company-wide. We are a company that really cares about our people and encourages and honors transparency. As global company, we work to instill these values across the organization, so that you could walk into any of our offices worldwide and feel the same culture from everyone. Geotab provides the best customer experience by providing the best employee experience possible.
Related Posts:
A Happy Customer is a Loyal Customer

Creating a Positive Culture for Fleets – Telematics Can Help

[Infographic] Building Scalable Applications: How Geotab Got To Hosting 10,000 Customers In Just a Few Short Years

---
If you liked this post, let us know!
---
Disclaimer
Geotab's blog posts are intended to provide information and encourage discussion on topics of interest to the telematics community at large. Geotab is not providing technical, professional or legal advice through these blog posts. While every effort has been made to ensure the information in this blog post is timely and accurate, errors and omissions may occur, and the information presented here may become out-of-date with the passage of time.
Subscribe to the Geotab Blog
Sign up for monthly news and tips from our award-winning fleet management blog. You can unsubscribe at any time.
Other posts you might like