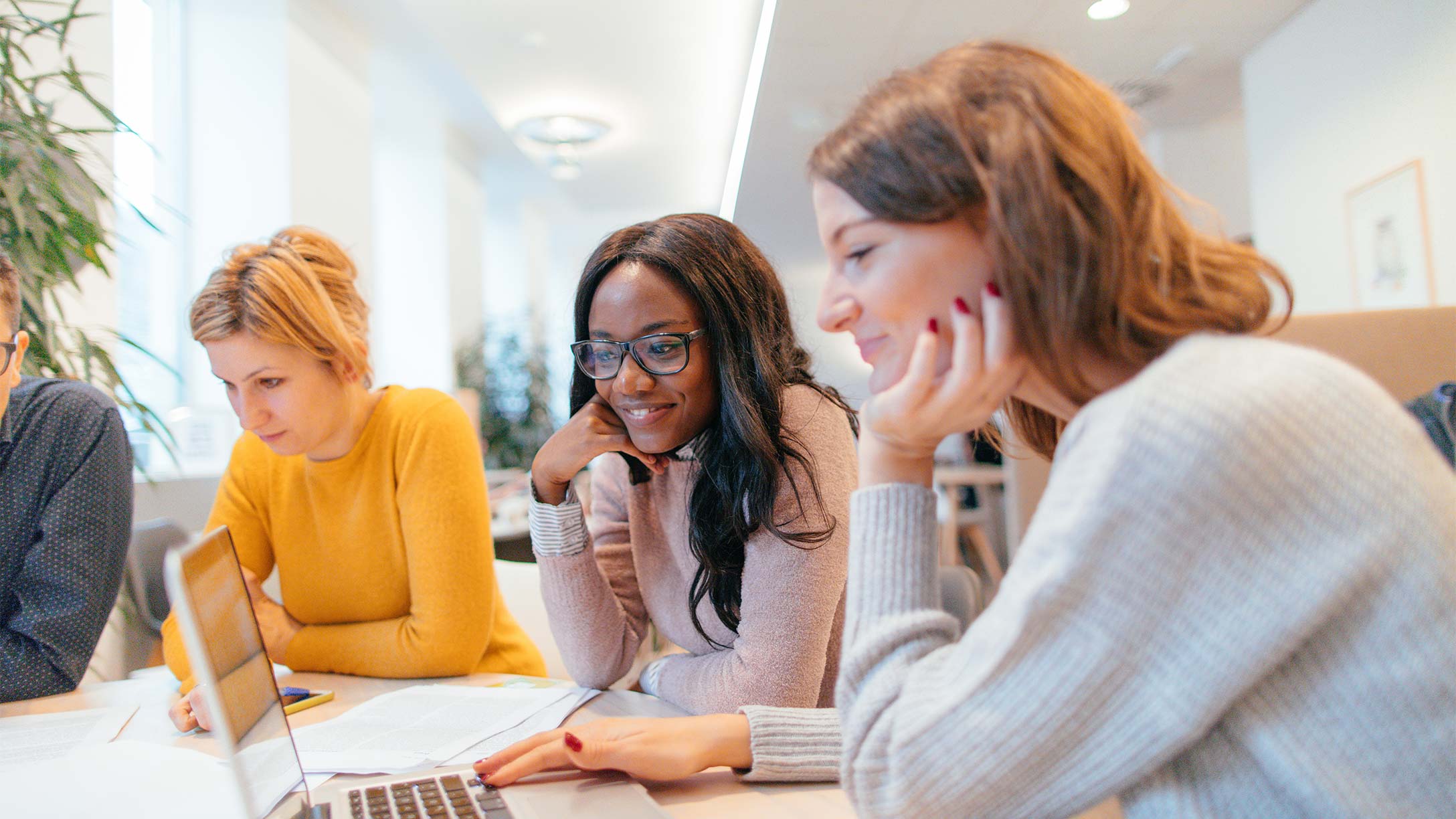 Everything you need to know about the Geotab Campus Program
---
Discover how to land your next co-op placement or internship at Geotab.
At Geotab, we understand how important it is to get relevant work experience while in school or right after graduation. That is why Geotab developed a dynamic student program to give future leaders and innovators an opportunity to kick start their careers.
What is the Geotab Campus Program?
The Geotab Campus Program helps students gain real world experience while guiding and mentoring them throughout their placement. Every semester, Geotab employs between 70 and 150 students. In 2022, we were also named one of Canada's Top Employers for Young People.
Managing school and extracurriculars while navigating through applications and interviews can be demanding and puts pressure on students. At Geotab, we're here to help. Keep reading to discover how to land your next internship or co-op placement at Geotab.
How does the internship program work?
Geotab's Campus program is a global program for university and college students interested in working and gaining valuable career experience in a fast-paced, collaborative and innovative environment. Start dates for the program are January, May and September.
How to look for internship opportunities at Geotab
Looking for an internship can be challenging, especially when navigating through the new virtual world. Geotab partners with several schools across Canada, the U.S. and in Europe in order to connect with students and showcase opportunities.
To view current internship opportunities, visit your school's job portal to look for postings as Geotab does not post any internship openings on our careers site. By partnering with schools, Geotab has the space to showcase open student positions for your convenience.
If you are interested in the work we do at Geotab, check if you have connections through LinkedIn. Gathering information and knowing exactly what Geotab does as a company can also be incredibly useful to your application.
Geotab student recruitment process
The Geotab campus recruitment process is designed to be a simple and efficient process for students. After a networking session, going to an event or checking out our open roles on your school portal, you will be walked through the following steps:
Step 1: Submit your resume
Applying is easy when you submit your resume through your school's portal. Provide a snapshot of your education, experience and interests. A member of our Campus Team will contact you if they feel you closely align with the job description.
Step 2: Let's chat
A member of our Campus Team will review applications and begin contacting those who they feel closely align with the job description. If selected, a member of the team will then contact you to invite you for an interview. This initial conversation will be a brief discussion around your education, experiences, what your interests are and why you've chosen to apply to Geotab.
Step 3: Interviews
If you are selected to move forward in the recruitment process, this is the time where you would meet with our hiring managers. You can expect this interview to be longer and dive more into the team and the role. If you are interviewing for a technical position, at this stage you may be required to complete a challenge in order to assess your technical skills.
Step 4: Offer
If chosen as the successful candidate, as a last step you would receive an official offer letter! Your recruiter will call you with the good news and give you details on next steps and onboarding. Congrats — you are now a Geotabber!
Geotab's Campus initiatives
Our Campus Team actively works to give students a chance to come together for fun and challenging activities. At least once a month all student Geotabbers are given the opportunity to meet and have fun. Whether that is playing trivia, joining a workspace to collaborate or speed networking, there is always something to do.
To help provide a better understanding of the types of initiatives our Campus Team leads, we've listed out several examples below:
The Intern Innovation Challenge
Created in the Fall of 2020 by the Geotab Campus Team, the Intern Innovation Challenge allows interns and co-op students to work together to create solutions for a problem that Geotab currently faces. After the one week challenge, students present their ideas at the closing ceremonies, which Geotab employees are invited to attend. Winners receive cash prizes and those who choose to participate get a swag bundle at the end.
Weekly intern lunches
On Friday's, our Student Experience Committee hosts a weekly lunch to gather any interns who feel like taking a break from their work and meetings to chat with one another. This weekly lunch is a great way to meet other interns and get to know what school they go to, what department they are working in or to just find a space to make new friends. The Campus Team has also introduced biweekly learning sessions hosted by interns themselves on topics they are passionate and knowledgeable about.
Monthly learning sessions
Professional development plays an important role for our Campus programs. We strive to create opportunities for learning to give everyone the opportunity to grow and improve their skills. The Campus Team has recently launched monthly learning sessions that will focus on professional development, motivational speakers and leadership panels.
Intern socials
The Campus Team hosts our intern social events on a monthly basis. Many of our virtual social events are games that welcome large groups so everyone can play. For those who may not yet know anyone else in the Campus program, we are always happy to facilitate group placements so every student can meet fellow interns and build relationships. Some examples of previous intern social events have been Among Us, Gartic Phone, Trivia nights, a pumpkin carving contest and many more!
An ongoing intern social that happens every week is our Virtual Workspaces, which are spaces used for networking and engagement between interns. This helps interns feel like they are at the office, even if they're actually working from home. During these social events, interns are encouraged to work on their projects, collaborate with team members or meet new people.
Transitioning from intern to full-time Geotabber
Since the program was implemented in 2017, the Campus Team has converted more than 70 interns to full-time Geotabbers. We love hiring former interns to fill our entry level positions as their skills and knowledge can help them hit the ground running.
To hear from some of our past interns who have successfully made the transition read the below testimonials:
Frankie Van Puyenbroeck, Digital Automation Specialist
"I was always treated as a fully contributing and respected member of the team, so the transition from intern to full-time didn't feel like a huge leap. I made sure to communicate my interest in staying on the team to my manager, who then gave me the opportunity to stay on full-time. I love how, in this line of work, there is always room for improvement on the programs we design."
Matthew Konski, Data Scientist
"My advice to any intern is to put your best work forward, create value for the team and the organization and most importantly, take ownership in your work. Geotoab fosters an entrepreneurial and supportive culture. They give their employees the freedom and support to explore different ideas so long as you take the initiative to pursue them."
Bhaumik Patel, Cybersecurity Solutions Specialist
"I gained vast knowledge and experience from my time as a Cybersecurity Operations Intern at Geotab. I was provided with responsibilities that led me to my personal and professional growth. Joining Geotab is one of the best decisions of my life."
Vanessa Navas, Project Manager
"I am a certified PMP project manager from the Operations-PMO unit and my team focuses on cross-functional strategic initiatives and projects. As an intern, I was supporting other PMs in various initiatives.They allowed me to apply my previous experience, bring my own ideas and use skills that I acquired as a student. During my transition to the full-time PM position, I led projects directly with the guidance of my managers. My recommendation is to try to understand the culture, be adaptable and enjoy what you are doing. Also, be open to receiving feedback from other, more experienced team members."
Launch your career with Geotab Campus Program
Becoming an intern at Geotab is a fantastic opportunity to kickstart your career and take away lasting skills that will help you wherever you go next. Whether you are just starting out at school or are a fresh grad, Geotab has opportunities for you.
Want to learn more about our internship program? Check out our open internship positions on your school's job board for more details. Not a student? No problem! Check out our full-time open positions on our Careers site.
For the latest Geotab news, photos and career updates, follow @InsideGeotab on Twitter, Facebook and Instagram.
Originally published on September 13, 2021.
---
If you liked this post, let us know!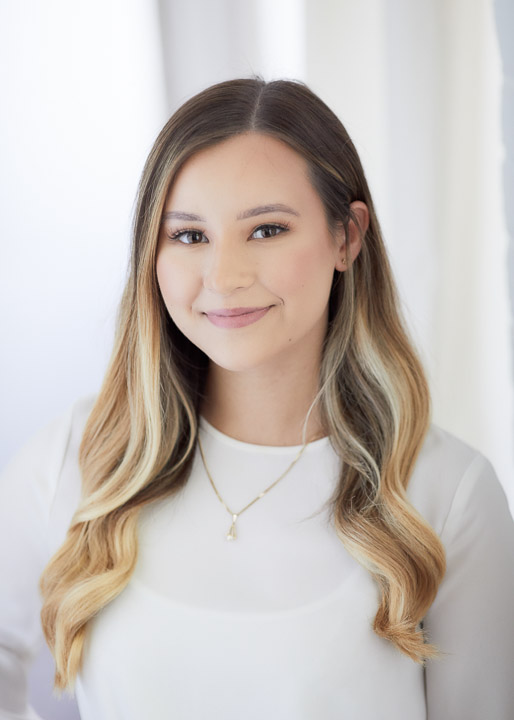 Hayley Smith
Hayley Smith is a Talent Acquisition Branding Specialist at Geotab.
---
Disclaimer
Geotab's blog posts are intended to provide information and encourage discussion on topics of interest to the telematics community at large. Geotab is not providing technical, professional or legal advice through these blog posts. While every effort has been made to ensure the information in this blog post is timely and accurate, errors and omissions may occur, and the information presented here may become out-of-date with the passage of time.
Get industry tips and insights
Sign up for monthly news and tips from our award-winning fleet management blog. You can unsubscribe at any time.
Republish this article for free
Other posts you might like