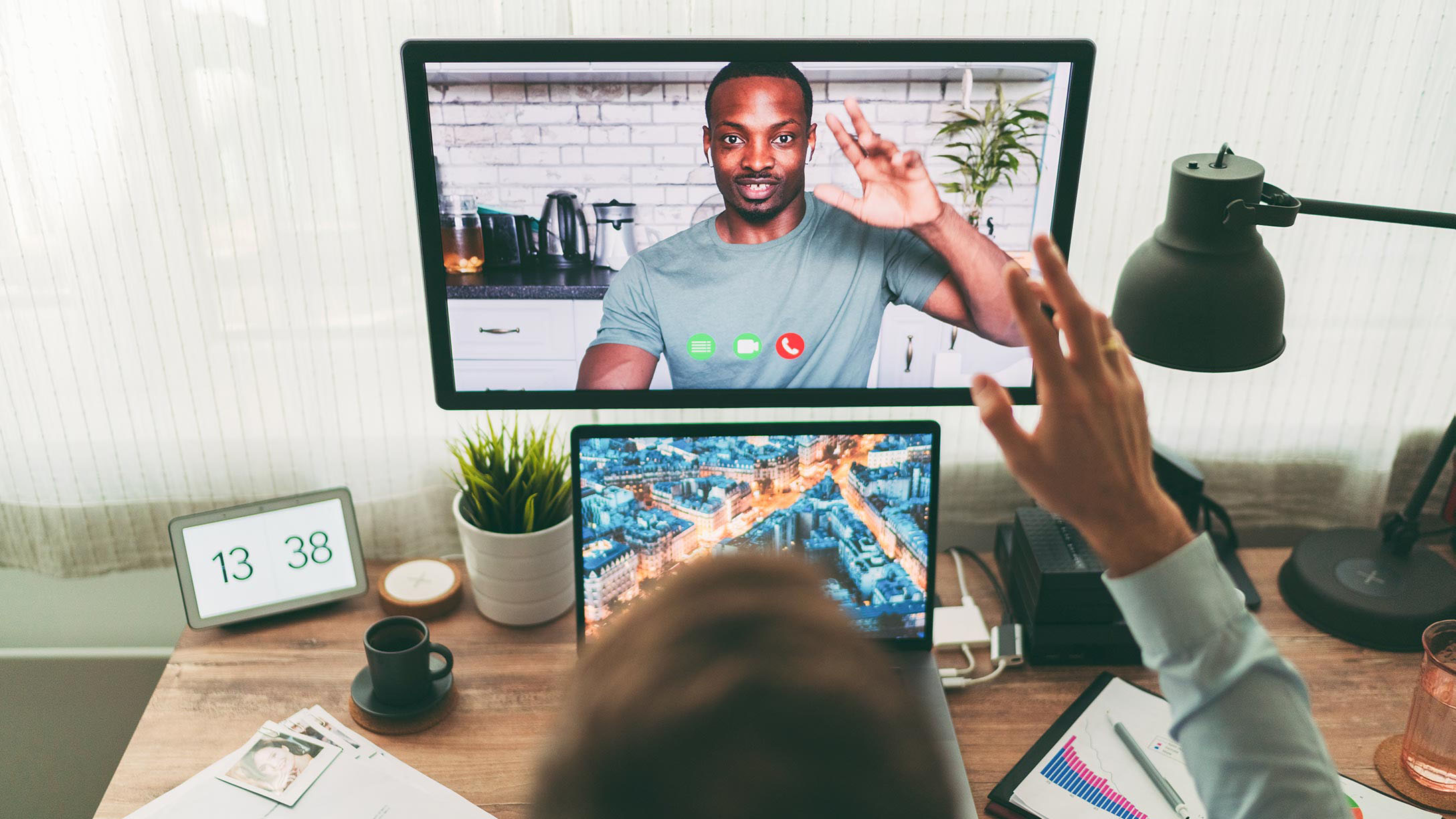 How to prepare for an interview at Geotab
---
Discover tips to help you prepare for a Geotab interview.
Finding a new job can be an exciting but challenging task in today's job market. Interviews remain a vital part of the job application process, but in the last year, remote meetings have become the norm at Geotab. Just like in-person interviews, virtual interviews require a lot of preparation and offer their own set of challenges.
Have you ever wondered what happens after you submit your application to Geotab? What does the interview process look like? How do I prepare?
Our recruitment team is dedicated to finding the right talent to support our many teams and are always excited to discuss opportunities with new people.
At Geotab, there are roles for all skillsets! Whether you are applying for a technical or non technical role, keep reading to learn more about what to expect from the recruitment process and some tips on how to interview successfully at Geotab.
See also: How to ace your next virtual interview
Submit your resume
The first step in our recruitment process is to take a look at our Careers page and find a role that interests you!
While you may have found us through other job posting websites, always check our Careers page for the most up-to-date postings. It's always important to remain diligent and avoid potential job scammers impersonating organization and recruiters.
Submitting your resume provides us with a snapshot of your skills, abilities and achievements. Our team carefully reviews applications to identify the best matches for our roles and we want to thank every applicant for taking the time to apply to Geotab!
See also: Identify and avoid job scams: Tips & tricks from the Geotab Talent Team
Chat with a member of our Talent Team
A member of our Talent Team will review applications and begin contacting those who they feel closely align with the job description. If selected, a member of the team will then contact you to invite you for an interview. This conversation will be a brief discussion around your experiences, what your interests are and why you've chosen to apply to Geotab. If you are applying for a technical role, be prepared to answer some technical questions at this stage in the interview process.
We will take the time to give you an overview of the role, what makes Geotab a great place to work and will also give you the opportunity to ask us anything.
Candidate quiz
The Geotab candidate quiz is sent to candidates as the next step in the process. We ask our candidates to complete this quiz in order to assess their problem solving skills.
Hiring manager virtual interview
This is your chance to meet with members of the hiring team and possibly even some team members virtually over Google Chat. This conversation will be about an hour long and will go more in depth about how your experiences have prepared you for a position with Geotab. This is also a great opportunity to ask questions about the role, the team members, and Geotab as a company. The structure of this interview can depend on the team, but your recruiter will make sure you are well prepared.
Coding challenge or technical assessment
The recruitment process can look slightly different if you are applying for a technical role at Geotab. Sometimes there are additional steps in order to assess some of your technical skills for the position.
The coding challenge uses a live coding tool called Coderpad. Coderpad is very similar to a programmer's everyday tools and allows code to be run as it's written. This is used in whichever languages are relevant to the role or team!
Alternatively, a take-home assessment will show us what you consider to be enterprise-level code. This assessment will ask you to modify existing code to be performative and include different testing methods.
Final interview
Congrats — you've made it to the final interview stage!
This interview will be a panel interview with the hiring team members to continue the conversation and give you the opportunity to demonstrate your skills. This stage of the interview process will be for technical positions only, in order to limit the length of the interview process. We do our best to make sure our recruitment process is straightforward. However, some positions may require additional conversations.
Employment offer
After your final interview, you should expect to receive feedback within 5-10 business days as the interview process wraps up and final decisions are made. A member of the Talent team will reach out to you over the phone to present you with the offer, followed by a written offer shortly after. Once the offer is accepted, the back check process begins.
Onboarding
Now it's time for onboarding! Onboarding takes place every two weeks, beginning on a Monday, where new hires onboard virtually through Google Meet. Onboarding is a virtual classroom style where you are joined with people from all of our offices across the globe.
During your week-long onboarding, you will learn more about Geotab as a company. After your Geotab onboarding has been completed, it will be followed by a full week of training with your team. You will begin training and officially make an impact as a Geotabber!
Tips for acing your interview at Geotab
Do your homework. Get to know Geotab by checking out our company website and our social media, @Geotab and @InsideGeotab.
Ask questions. Our recruiters and hiring team are here to answer any questions you may have about the company and role.
Know your resume. Be prepared to answer questions about any experience on your resume.
Understand our core values. Being aligned with our core values is key to our hiring process.
Be prepared for technical assessments. Practice using Leetcode or any other learning platforms.
Practice your skills. Consider all the tools and skills necessary for the role.
At Geotab, we take communication very seriously and do our best to update candidates between all stages of the interview process. Members from our Talent Team will reach out within five business days following your interview to update you on any next steps in the recruitment process. If you do not hear from us, please feel free to follow up with your Talent Partner, or contact careers@geotab.com.
Did you know Geotab is hiring? Check out our open positions on our Careers site. For the latest Geotab news, photos and career updates, follow @InsideGeotab on Twitter, Facebook and Instagram.
---
If you liked this post, let us know!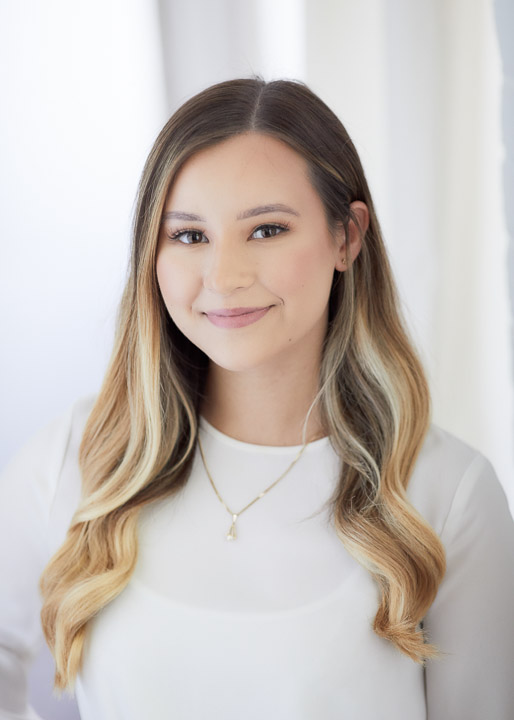 Hayley Smith
Hayley Smith is a Talent Acquisition Branding Specialist at Geotab.
---
Disclaimer
Geotab's blog posts are intended to provide information and encourage discussion on topics of interest to the telematics community at large. Geotab is not providing technical, professional or legal advice through these blog posts. While every effort has been made to ensure the information in this blog post is timely and accurate, errors and omissions may occur, and the information presented here may become out-of-date with the passage of time.
Get industry tips and insights
Sign up for monthly news and tips from our award-winning fleet management blog. You can unsubscribe at any time.
Republish this article for free
Other posts you might like