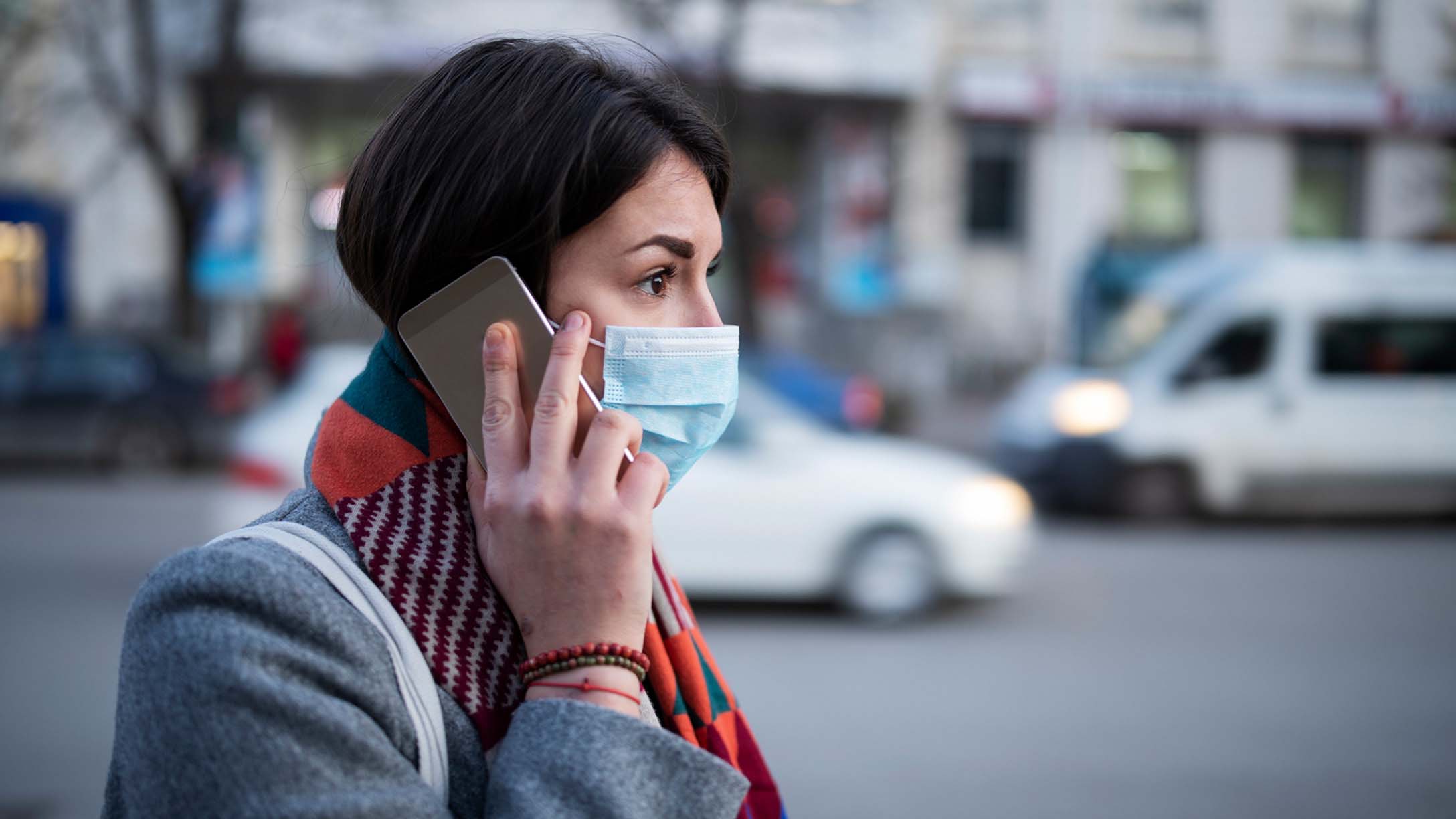 Identify and avoid job scams: Tips & tricks from the Geotab Talent Team
---
There has been an uptick in job scams targeting job applicants. Here are some tips for distinguishing credible employers from potential scammers.
Remote hiring and virtual interviews are the new norm. Many people are starting new jobs without ever having met their co-workers in person, or even having seen the office!
While it is interesting to see how companies are adapting their hiring practices, there are also a lot of scammers trying to take advantage of the situation and extract money out of job seekers. Unfortunately, job scams are currently on the rise and are getting more and more sophisticated, especially in the last few months, when you are unlikely to have a face-to-face interview.
See also: How to conduct a virtual job search
Tips for identifying and avoiding job scams
The best way to prevent yourself from a potential job scam is to familiarize yourself with acceptable recruitment strategies and to not be fooled by fraudulent employee social accounts or emails. Here is a list of red flags which might reveal that you are not in contact with a reputable employer.
1. Is the company following standard interviewing processes?
A reputable employer will not offer you a job without a proper interview process. The interview process can be fully virtual, but the company will follow a structured hiring process.
2. Does the company email address look suspicious?
Recruiter emails should have authentic domain names. For example, email communication from a Geotab recruiter will end in "@geotab.com" and include relevant contact information. Compare the return email to the sender email to make sure they are the same, eg. company@xyx.com vs. company@x-yz.com
3. Has the company asked you to transfer or deposit money?
Employers will never ask you to transfer or deposit money — including cryptocurrency deposits — for any reasons whatsoever at any stage during the hiring process, even after you start employment.
4. Has the company sent you a cheque?
Real employers will never send you a cheque during or after the interview process, and don't be fooled by enticing offers, such as money to set up your home office. Keep an eye out for unrealistic salary estimates.
5. Has the company asked you to pay for something as part of the application process?
Employers will never ask you to pay for anything as part of the application process, such as a credit report, a software package or a resume review.
6. Have they asked for personal details before giving you an official offer?
You should never be asked to give personal details such as your credit card information, S.I.N., driver's license or bank details during or after the interview. This information is required only after you successfully join the company and only when you need to set up your payroll information.
Also, verify the validity of the official offer contract by examining elements such as:
Letterhead
Address and email address
Formatting or spelling issues
7. Does their careers website look suspicious?
Do your research. Real job postings will be targeted and specific; fraudulent ones are often vague and contain very little information about the job duties or requirements. Misspellings, poor grammar and unprofessional formatting is also a bad sign.
8. Is it possible they have contacted you using a fraudulent social media profile?
Make sure you're looking at genuine LinkedIn pages of company representatives — watch out for duplicate profiles. As scary as it sounds, scammers have been known to create online identities mimicking those of real employers.
Geotab's approach to reliable recruitment
Geotab is well aware of these types of scams and takes great care to keep our hiring process safe and secure, and the experience a positive one for all applicants.
Here are the hallmarks of our hiring process:
Geotab will never hire someone on the spot. All successful applicants will have gone through several rounds of interviews with recruiters and hiring managers, and will have completed formal skills assessments. If you did not apply for a position at Geotab, but have received a call or email, please contact us directly before scheduling an interview.
Geotab only uses legitimate, secure platforms to communicate with job applicants. We will never use text messages or third-party messaging apps at any point during the recruitment process.
Geotab recruiters would never ask a candidate or employee for money or monetary compensation of any kind.
Geotab takes great care in ensuring that our recruitment process provides candidates with a consistently reliable and positive experience. We encourage anyone who is interested in exploring a career with Geotab to confirm our open roles via our Geotab Careers page. Should you have any questions or concerns about communication you have received regarding Geotab employment, please contact us at hr@geotab.com.
Conclusion
Trust your instincts — if something sounds too good to be true, it likely isn't, and if an employer does not follow industry standard hiring procedures, there is a good chance that they are not a reputable organization.
Practice good cybersafety to keep your personal details safe — avoid opening emails that look like they could be phishing, refrain from filling out online forms containing excessive personal information.
You can also reach out to contacts within your professional network to help verify whether a company is legitimate, or contact a company directly if you are unsure whether someone trying to recruit you is a genuine employee.
Check out our open positions on our Careers site. For the latest Geotab news, photos and careers updates, follow @InsideGeotab on Instagram, Facebook and Twitter.
---
If you liked this post, let us know!
Post Tags
Annie Mathew
Annie Mathew is a Talent Acquisition Partner at Geotab.
---
Disclaimer
Geotab's blog posts are intended to provide information and encourage discussion on topics of interest to the telematics community at large. Geotab is not providing technical, professional or legal advice through these blog posts. While every effort has been made to ensure the information in this blog post is timely and accurate, errors and omissions may occur, and the information presented here may become out-of-date with the passage of time.
Get industry tips and insights
Sign up for monthly news and tips from our award-winning fleet management blog. You can unsubscribe at any time.
Republish this article for free
Other posts you might like