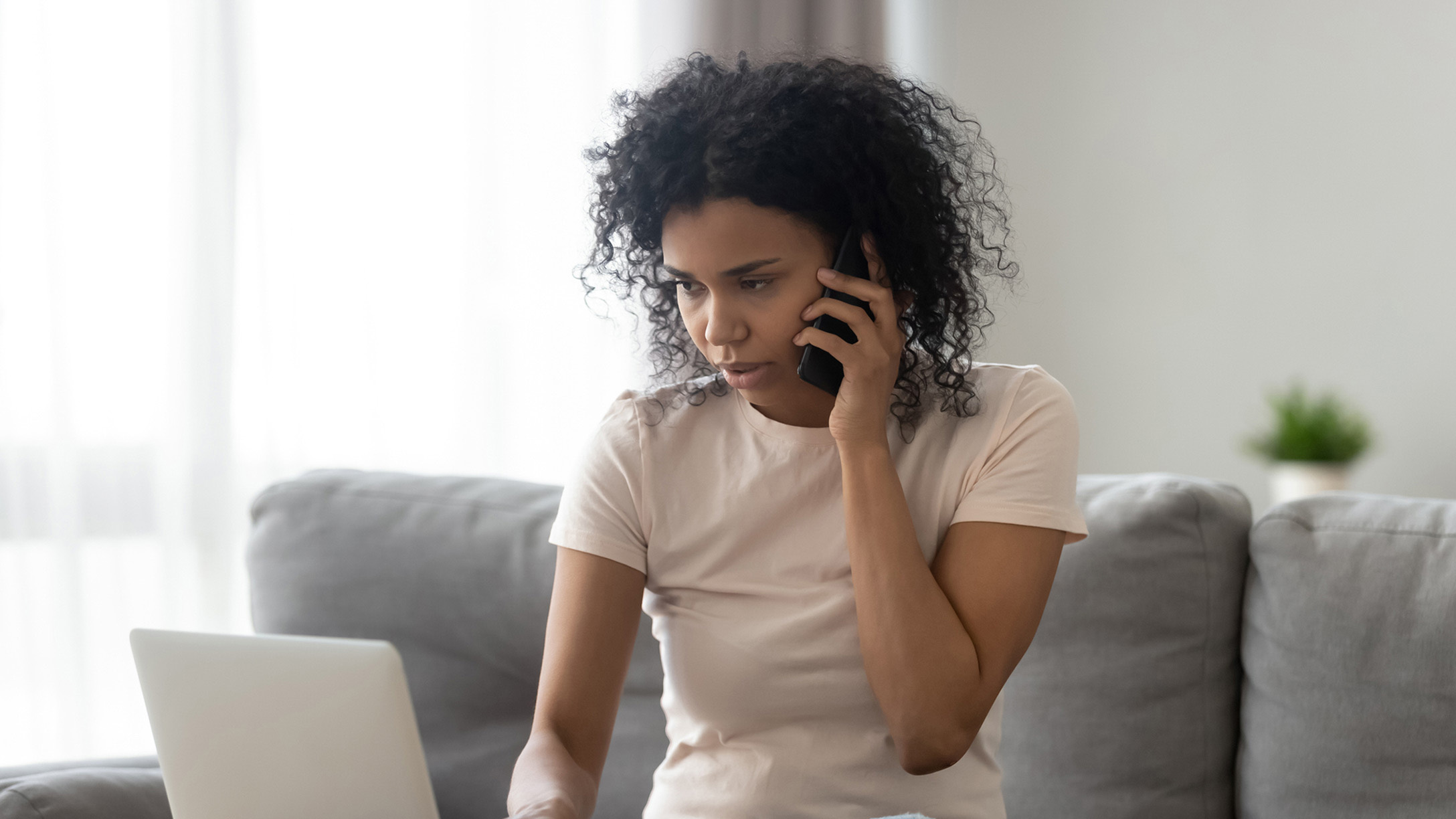 How to conduct a virtual job search
---
Here are a few of our best tips on how to conduct a virtual job search while many companies continue to enforce a "work from home" policy.
While much of the office-based workforce have adjusted to working from home, job-seekers navigating virtual networking, virtual interview and virtual onboarding face new challenges as well. Career fairs, networking events and even interviews are now conducted online. Many employees hired within the last few months have joined teams they have only met via video call! It's a new world but, as always, searching for a new job can be an excellent learning opportunity. Use this time to meet new people, perfect your resumé or pick up a new skill.
In this blog, we'll share a list of our best tips for searching for a new job — especially at a technology company — remotely.
Build connections
Building good relationships should be your number one task while looking for a new job. Engage in meaningful conversations with those in your network, and reach out to new people who can help you find opportunities.
Here are some tips on how to build connections:
Start by conducting focused research to gather more information about the companies and industries you're interested in. Find concrete talking points and figure out how to position your skills in a way that would make you vital to a company's team.
Comb through your existing network for people who work in the industries in which you're applying. Alumni associations are great places to start.
Search for people in LinkedIn groups, attend virtual networking events and join organizations like Ten Thousand Coffees to meet new people outside of your existing network.
After you've corresponded, or had an informational meeting, be tactful and do not ask for job referrals immediately after you connect. Think of networking as a way to gather information and share tips, not to pester someone for a job.
If you notice a company is hiring for several roles, do not be afraid to reach out to recruiters directly.
Set up job alerts
While many industries have been affected by the pandemic, do not assume that no one is hiring. Continue to monitor career sites and other platforms for new jobs postings to get an idea of which companies are continuing to grow their teams.
Instead of spending hours trawling search engines for new postings, however, you can save time by setting up email alerts with leading job search platforms. Here are a few links to instructions:
Many technology companies (including ours — follow @InsideGeotab today!) also have designated social media accounts just for careers updates.
Learn a new skill
Searching for a job can be exhausting. To help yourself stay motivated and your mind sharp, use this time to do an online course to upskill or reskill yourself. This will help you boost your resumé and increase the number of jobs you are qualified for.
Here are a few online learning platforms you can explore:
Update your resumé and LinkedIn profile
Recruiters sometimes look at hundreds of resumés a day. Make sure yours is easy to read and has your most impressive qualifications and skills front and center. This is not the time to be modest!
Here are some resumé tips to keep in mind when applying to a technology company like Geotab:
Keep it concise and remove any unimportant sentences
Highlight the tech stack and rank them in order of proficiency
Focus on your accomplishments
Write clearly and use a logical resumé structure
Use an easy-to-read layout (play around with font and font size, bolding, and alignment)
Include links to other tools like Github, blogs, your LinkedIn profile etc.
Your LinkedIn profile should be a snapshot of your full resumé. Be sure your profile:
Includes quick introduction and description of your skills in the profile summary section (the text box at the top of your LinkedIn profile)
Clearly displays a comprehensive list of your technical skills
Contains your full employment history
Includes a few Linkedin recommendations
Highlights your top accomplishments and affiliations
Interview tips
If you've managed to score an interview, congratulations! You're on the final stretch. To help increase your confidence before the big day, here are some things to consider:
Be prepared to attend virtual interviews. Make sure you download all the necessary tools in advance. Test clarity of your audio and video settings and practice a few times with a friend to make sure you won't have any technical difficulties during the real thing.
Think about how to communicate effectively during an online panel interview. Being interviewed by multiple people can be intimidating without the added stress of an online format. Listen patiently, avoid interrupting interviewers and make sure to engage all interviewers equally.
Be aware of your presentation. Dress professionally, look at the camera and don't forget to smile!
Send thank you notes after the interview. A short, polite note is a great way to express your continued interest in the company.
Want more tips on navigating virtual interviews? Check out our blog post: How to ace your next virtual interview
Above all, stay positive and do not get discouraged by rejection — job searching is not easy and there are many qualified candidates in today's job market. A great attitude can sometimes be the factor that sets you apart!
Did you know Geotab is hiring? Check out our open jobs on our Careers site. For the latest Geotab news, photos and careers updates, follow @InsideGeotab on Twitter, Facebook and Instagram today!
---
If you liked this post, let us know!
---
Disclaimer
Geotab's blog posts are intended to provide information and encourage discussion on topics of interest to the telematics community at large. Geotab is not providing technical, professional or legal advice through these blog posts. While every effort has been made to ensure the information in this blog post is timely and accurate, errors and omissions may occur, and the information presented here may become out-of-date with the passage of time.
Get industry tips and insights
Sign up for monthly news and tips from our award-winning fleet management blog. You can unsubscribe at any time.
Republish this article for free
Other posts you might like