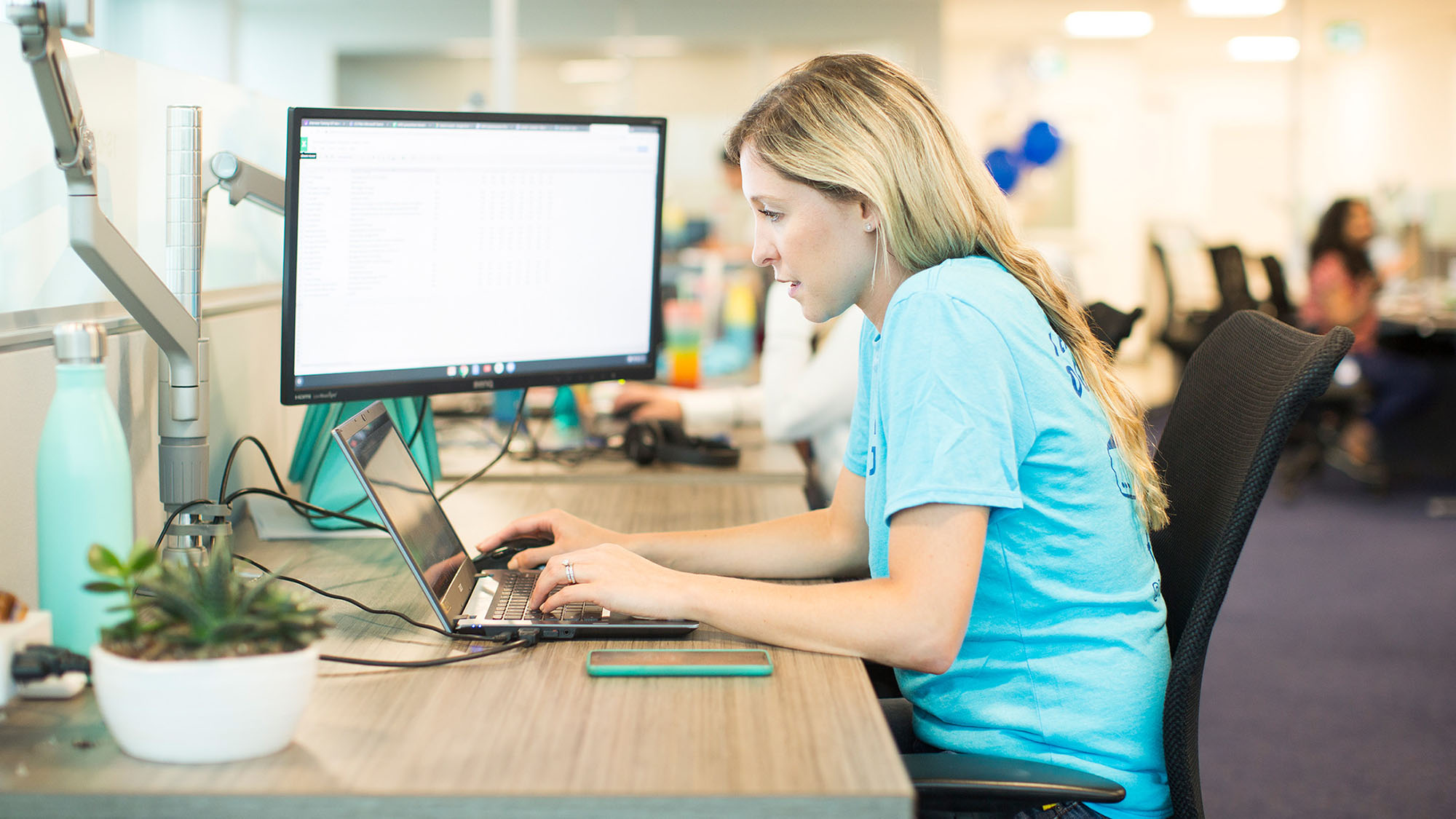 Top 10 things you may not have known about working at Geotab
Published on February 16, 2021 in Working at Geotab by Hanna Corrente |  4 minute read
---
Here are a few of reasons why we love working at Geotab, whether in the office or online.
For over 20 years, Geotab's work culture continues to evolve to ensure that we, as a global company, are getting better with every new employee that joins the family, and operating responsibly and ethically, no matter the cost or effort involved.
In recognition of Geotab's unique company culture that enables both enhanced employee performance and competitive advantage, the company has recently been named one of Canada's Most Admired Corporate Cultures by Waterstone Human Capital! Read about the top ten perks and benefits of working at Geotab that have helped shape admiration towards Geotab's work culture.
See also: What does a Software Developer do at Geotab
1. Work from home policy & reimbursement
COVID-19 has fundamentally changed our business and the way we work together. Instead of focusing on going "back to normal," Geotab promotes remote working and developing a remote culture to help our employees stay connected and motivated.
Since global shutdowns began in March of 2020, Geotab has been right there to support its employees, regardless of their location. As part of this, Geotab has kept all employees that can work from home at home, and has supplemented full-time staff with a work from home reimbursement for select office items. This reimbursement has allowed employees to stay safe while also staying efficient and comfortable.
2. Internship program
We have openings for internship opportunities in nearly all departments, from Data and Analytics to Human Resources. Internships vary in duration, from four to 16 months. We believe this time frame gives interns enough time to reach their personal learning targets and make a meaningful impact on our organization.
But the relationship doesn't have to end there, and in many past cases it hasn't. We love it when graduates who were once interns decide to apply to work here again after graduation. Given the circumstances surrounding COVID-19, many of our internship opportunities have gone virtual but we pride ourselves on keeping the experience as positive as it was in the office. Learn more about Geotab internships.
3. Extra perks
Baby bonus
Given that Geotab is all about work-life balance, a baby bonus is only fair! Expecting parents will receive a generous financial bonus for the arrival of their new baby or the adoption of a child.
EV program
As part of Geotab's CSR program and in alignment with the company's overarching sustainability mission, Geotab has developed an EV program where employees can receive an incentive to purchase or lease an electric vehicle.
Medical & dental benefits
Geotab offers full medical and dental coverage to full time staff.
See also: My first six months as a Geotabber
4. Continuous learning and growth opportunities
Geotab believes in continuous learning and offers a variety of programs to encourage employees to expand their knowledge beyond their current role. For instance, the continuous learning program covers 80 percent of the cost of courses relevant to an employee's role. In addition, the company encourages staff members to try other roles within the company that they may be interested in and provides support through a formal upskilling program.
Mentorship is a critical part of our efforts to build for the future by enhancing our Geotab leaders' skills through knowledge sharing and collaboration. Mentors share their knowledge, skills, and expertise to provide other Geotabbers with the opportunity to enhance their professional development.
5. Global company
Geotab began as a family company in Oakville, Ontario and has since grown to become the number one Commercial Telematics vendor in the world. From under 200 employees in 2016, Geotab has grown rapidly over the last four years to now employ more than 1,400 people around the world with offices in the U.S., U.K., Spain, Germany, France, Italy, Australia, Mexico and China, and operates in more than 130 countries.
Find out more about our office locations at careers.geotab.com.
6. Award-winning
The continued success and growth of Geotab has been attributed to the hard work and motivation of our employees worldwide. Take a look at the other awards Geotab has received in the past year thanks to our employees:
7. Geotab is a family business at heart
In 2000, when Geotab was created, it started out as a family business running out of Neil Cawse's home. With the exception of the location, this still stands true today. The Geotab executive team includes Neil Cawse as CEO, Clive Cawse as COO, Alan Cawse as CSO and Lindy Theron as the VP of Human Resources. In addition, Jill Cawse, the siblings mother, also works at Geotab. Despite its rapid growth, Geotab still operates like a family business. Our staff, commonly referred to as "Geotabbers," maintain the original entrepreneurial spirit.
8. Innovative technology
As one of Geotab's core values, innovation is a key ingredient in everything Geotabbers do. From Geotab's hardware, software and even our day-to-day activities such as cloud computing, using Google BigQuery and reverse engineering, we are always innovating for the future. Being innovative has its perks at Geotab, too! Through the Geotab Inventor program, employees are encouraged to share their innovative ideas with our CEO to continuously evolve our products and services. When an idea contains novel parts, a patent application process is started to help protect it.
9. Making a difference
Geotab's Corporate Social Responsibility program, Geotab Cares, is designed to help our company — and our Geotabbers — give back to our communities to help create a better place for everyone to live. Geotab Cares focuses on supporting four categories: STEM, Environment, Safety and Community.
As an example of Geotab's CSR initiatives, Geotab hosts an event every year called Phones Down, Eyes up, which is intended to raise awareness for driver and pedestrian safety. This year, Phones Down Eyes Up was held virtually to create a fun evening for viewers around the world, featuring musical performances by Geotab employees. Geotab donated $5 for every participant that tuned in for a total $10,000 CAD donation to the global road safety charity, Brake. Geotab also runs an annual scholarship, the Brandon Walli Phones Down, Eyes Up Memorial Scholarship that provides financial assistance to Grade 12 students pursuing a post-secondary educational degree in the Arts. Learn more here and apply today.
Geotab recently ran a global donation matching campaign to support food banks in the cities where our employees live and work raising nearly $10,000 CAD for food banks around the world.
10. Core values
Geotab's core values are at the heart of everything we do. As a company that stands true it's core values, you will see them lived out in Geotab employees' everyday work lives through their hard work, dedication and work-life balance. The key values are as follows:
Innovate
Go above and beyond
Embrace change
Develop for the future
Collaborate and strive for transparency
Do the right thing
Work hard. Play hard.
Keep it simple.
Are you inspired to start a career at Geotab? Check out our careers website for the latest postings and follow us on @InsideGeotab on Instagram, Facebook and Twitter to discover the many other perks of being a Geotabber.
---
If you liked this post, let us know!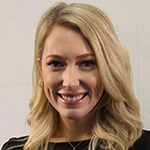 Hanna Corrente
Hanna is a strategic communicator with a passion for all things tech. Currently working as a Communications Specialist for Geotab, Hanna spends her time contributing to the development of Geotab's burgeoning reputation through a variety of multi-faceted communications methods.
---
Disclaimer
Geotab's blog posts are intended to provide information and encourage discussion on topics of interest to the telematics community at large. Geotab is not providing technical, professional or legal advice through these blog posts. While every effort has been made to ensure the information in this blog post is timely and accurate, errors and omissions may occur, and the information presented here may become out-of-date with the passage of time.
Get industry tips and insights
Sign up for monthly news and tips from our award-winning fleet management blog. You can unsubscribe at any time.
Republish this article for free
Other posts you might like