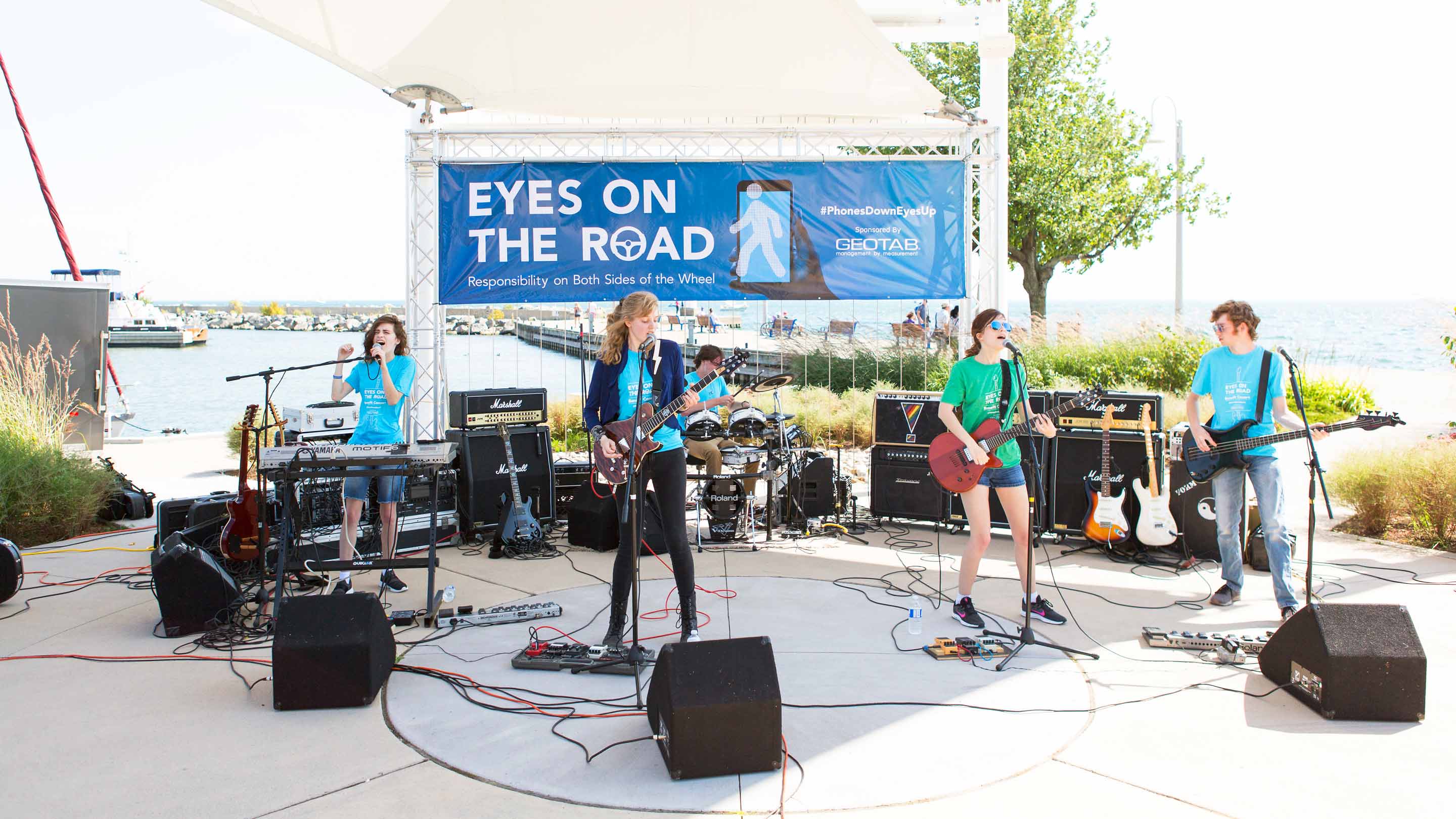 Phones Down, Eyes Up global virtual concert
Details coming soon. Stay tuned!
About the Phones, Down Eyes Up benefit concert - in honor of Brandon Walli
This year, for our 3rd annual Phones Down Eyes Up Benefit Concert, we are switching things up a bit by going virtual and global! The virtual concert will continue our efforts to raise awareness surrounding the dangers of distracted driving and the responsibility we all have in helping to reduce traffic and pedestrian-related accidents.

Geotab is proud to host this event, as a strong believer in the power that technology has to create positive change, especially in the areas of fleet optimization and driver safety. Everyone can play a role in helping improve road safety and reduce traffic fatalities and injuries.

Donations will be collected for the Phones Down Eyes Up Brandon Walli Memorial Scholarship.

Show your support
Share your stories and photos on social media using #PhonesDownEyesUp and on Twitter @Geotab
---
Brandon's story
The Phones Down, Eyes Up campaign was initiated in honor of Brandon Walli. Sadly, Brandon lost his life at the age of 23 while crossing the road in 2016. It was thought that he had been texting and walking at the time. Brandon's father, Tom Walli, and Geotab are hosting this free concert and informational event to shed light on managing device distraction in everyday life.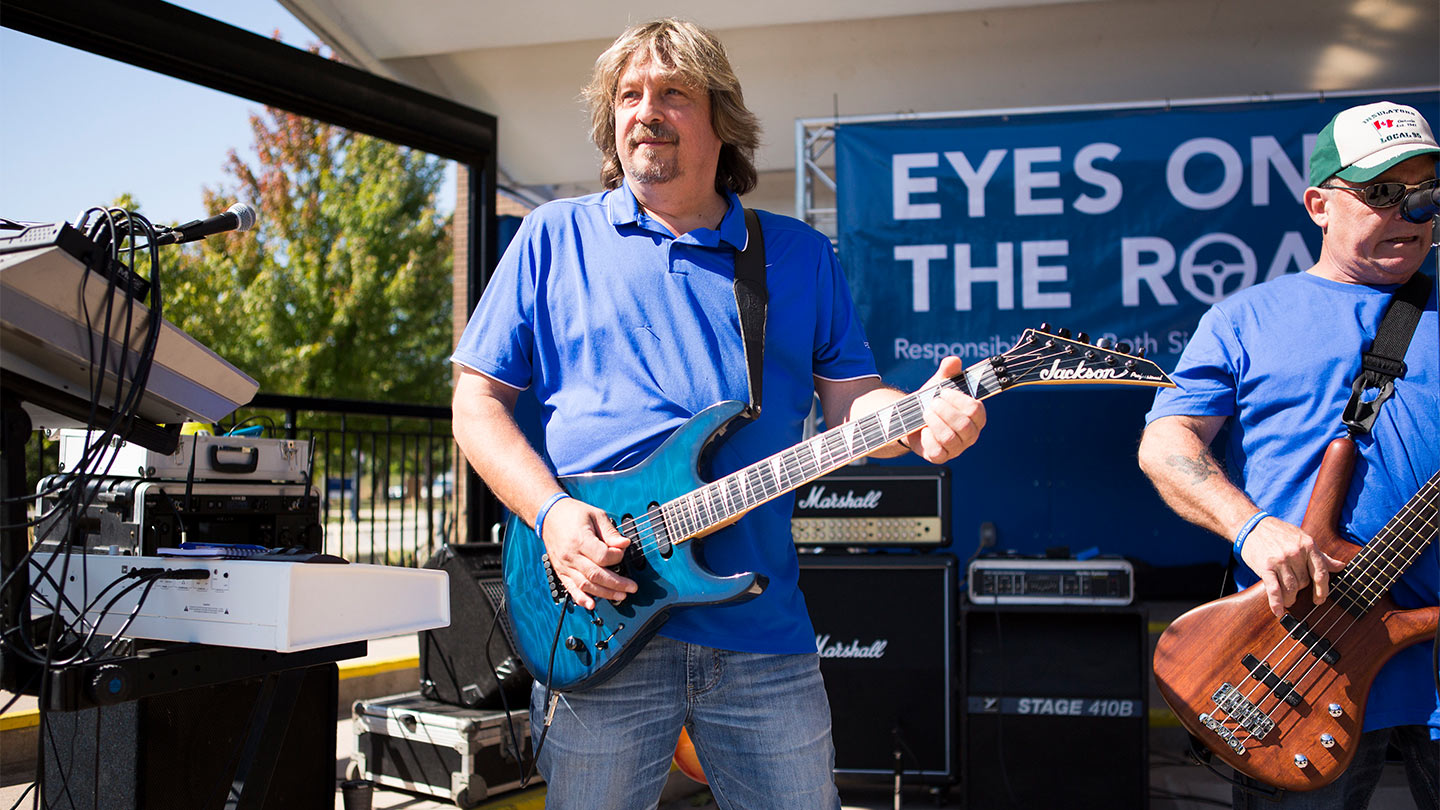 The dangers of texting while walking or driving
Distracted walking injuries are on the rise and are a significant safety threat. Whether we are in the car or on foot, we need to be aware of our surroundings and to keep our Phones Down and our Eyes Up!

It is just as important to walk cell-free as it is to drive cell-free. Pedestrians and drivers using cell phones are both impaired and too mentally distracted to fully focus on their surroundings. Just remember, no call, text, or update is worth putting your life or someone else's in danger.
---
Scholarship
Brandon and Tom Walli shared a passion for music, so in honor of Brandon Walli, this year Geotab is offering a scholarship as part of Phones Down Eyes Up for those pursuing post-secondary education in music and the arts.

Donations collected at the Phones Down Eyes Up benefit concert will go towards the scholarship and Geotab will match the amount raised. This scholarship is open to students graduating in 2021.
Donate
Application requirements
High school students graduating in 2021 planning to pursue post-secondary education in a Music or Arts related program
Apply
---