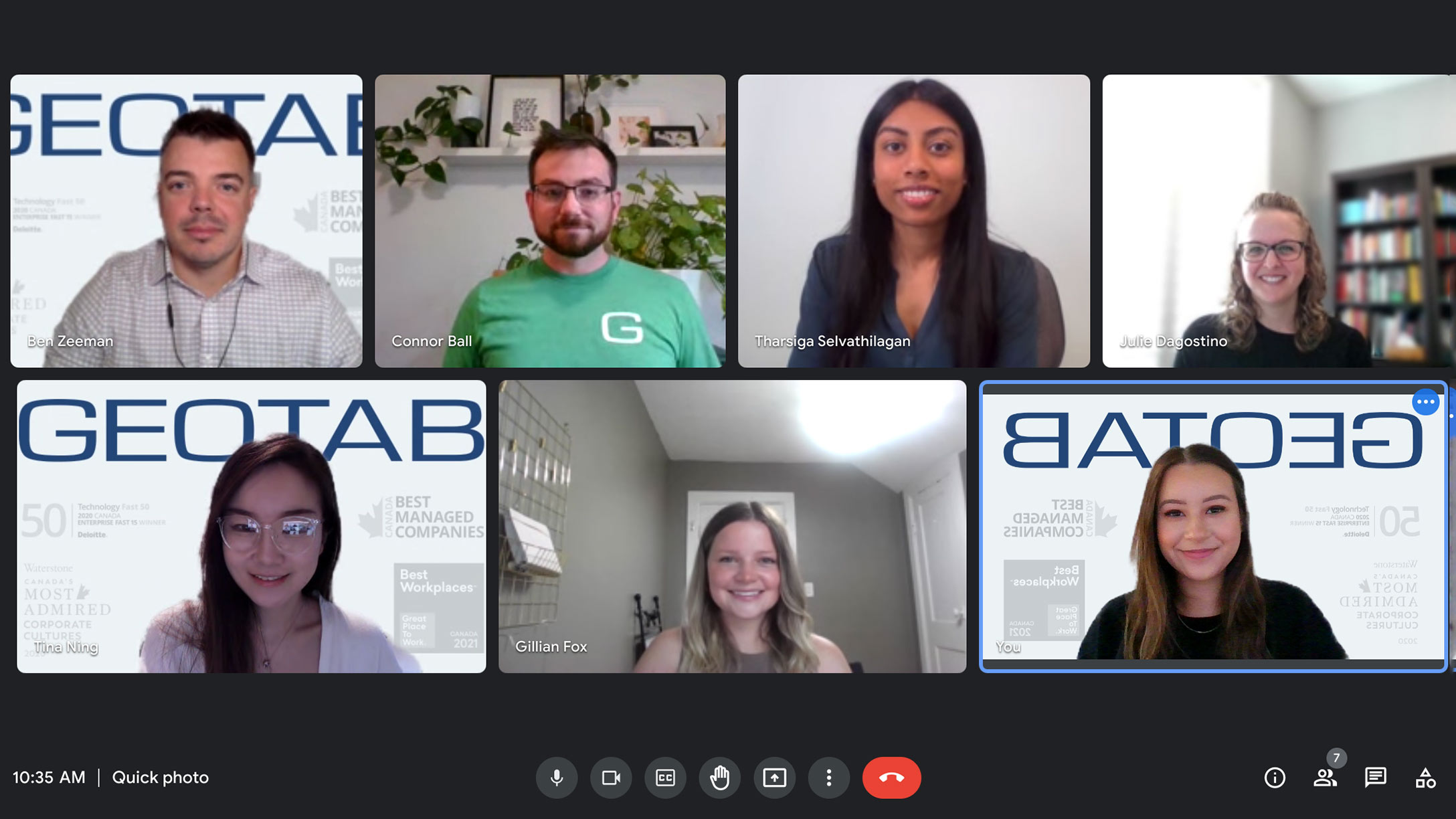 Get to know the Geotab Recruitment Team
---
Learn about some of our global Geotab recruiters before your interview.
Have you ever wondered who is on the receiving end of a job application to Geotab? Behind the scenes there is a global team of people hard at work reviewing each and every application received. Each month, the Geotab recruitment team processes 6,000 applications on average around the world to find the best fit for every open position.
To get a glimpse into some of the people who are on the hunt for the next generation of Geotabbers, check out the profiles of some of our Geotab recruiters from around the world.
Álvaro Postigo Matey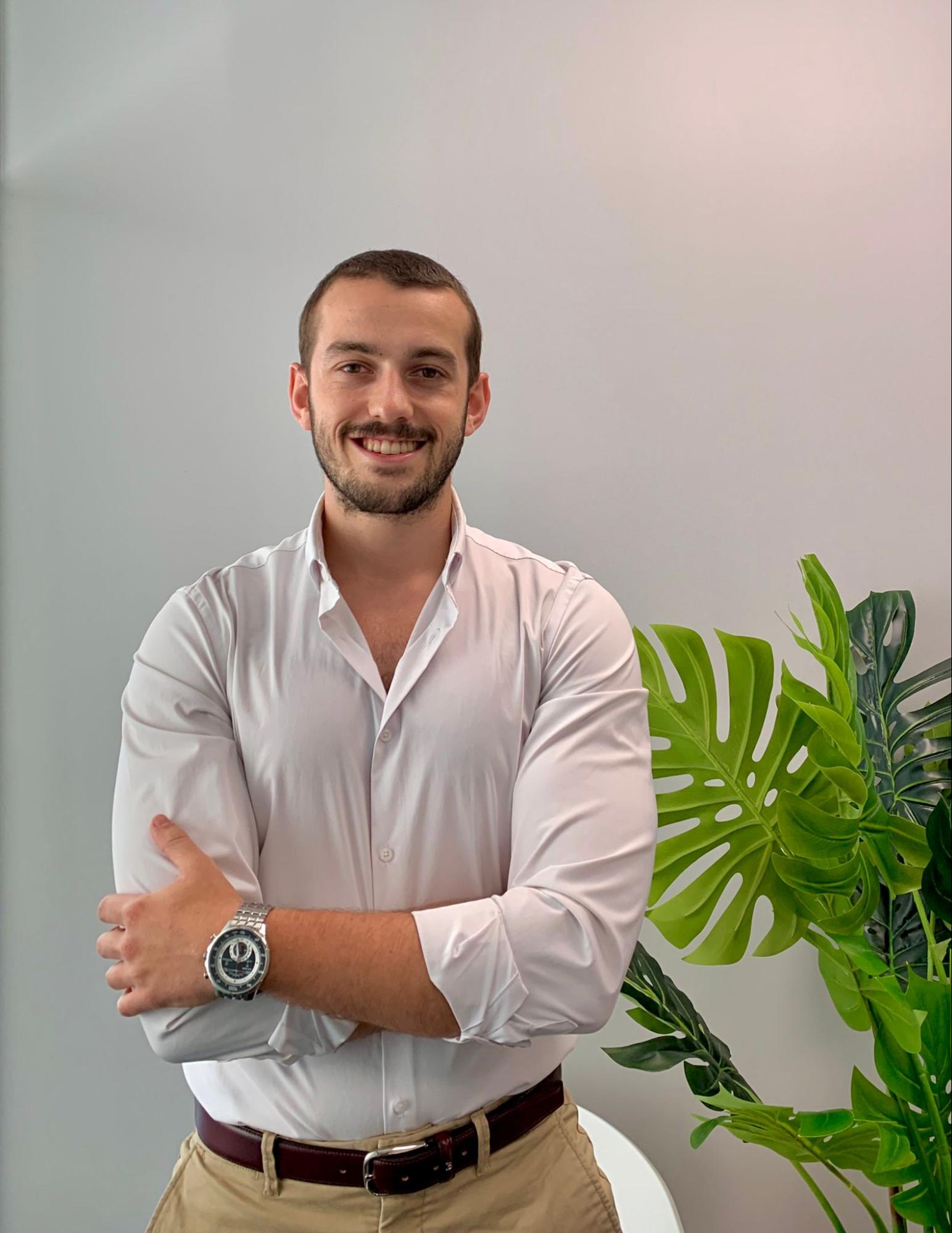 Álvaro Postigo Matey is a Talent Acquisition Specialist at Geotab based in Madrid, Spain. One thing he loves about working at Geotab is the culture and values across teams. Although he is working from a different country, he feels that he is valued and trusted, which is the kind of environment that empowers people and makes you grow.
Álvaro enjoys working in Europe and appreciates the opportunity to meet people from different countries and work in a very fast growing region. Alvaro looks forward to another great year at Geotab!
To get in touch with Álvaro, you can reach out to him on LinkedIn.
Ben Zeeman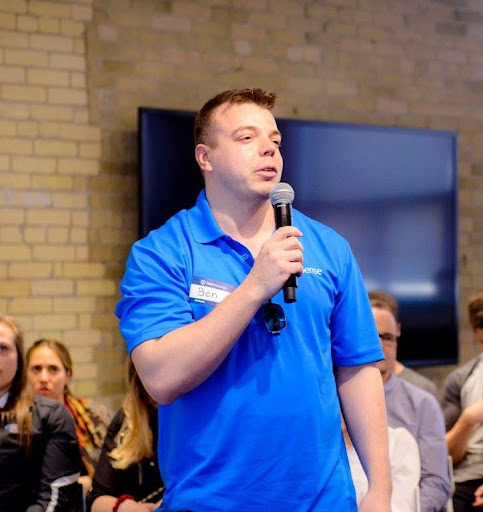 Ben Zeeman is a Talent Acquisition Partner based out of our headquarters in Oakville working with the Automotive and embedded development teams at Geotab. He has over 10 years of experience in technical recruiting, specifically working with software and hardware product development companies in the GTA.
Ben manages the entire talent delivery and recruitment process and looks to foster strong relationships and partnering with both hiring managers and candidates throughout the process. He personally manages the strategic hiring initiatives of these departments and helps keep diversity and inclusion top of mind.
He loves working at Geotab due to the positivity and fun atmosphere. Everyone at Geotab is always willing to lend a helping hand and answer any question you may have — no matter how silly. We are building technology that helps protect our environment and truly supports our clients in their growth and sustainability.
Outside of work, Ben enjoys staying active through recreational sports, weight lifting and aerobic exercise. Recently, Ben has taken a keen interest in MMA and has begun training and even hosts his own podcast. Through this podcast, video and music editing has become a new passion and something he can't wait to explore more.
To get in touch with Ben, you can reach out to him on Linkedin.
Gillian Fox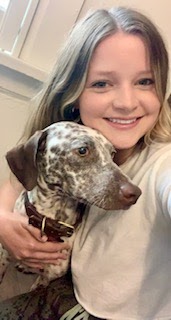 Gillian Fox is a Talent Specialist at Geotab who works from our Waterloo office. Her role entails working with teams across the organization to find the best talent to support individual departments and Geotab as a whole.
She loves working for Geotab because of the positive culture. Since day one, she has felt valued and supported in her role. Additionally, she enjoys the opportunity to take part in the many events and activities Geotab hosts to foster company morale. Gillian was recently a part of a codenames competition at Geotab, which she enjoyed immensely.
Outside of work, Gillian is a huge dog lover! Most of her weekends are spent at the dog park with her recently adopted rescue dog, Blue who you can see in her picture above.
To get in touch with Gillian, you can reach out to her on Linkedin.
Jenni Monterroso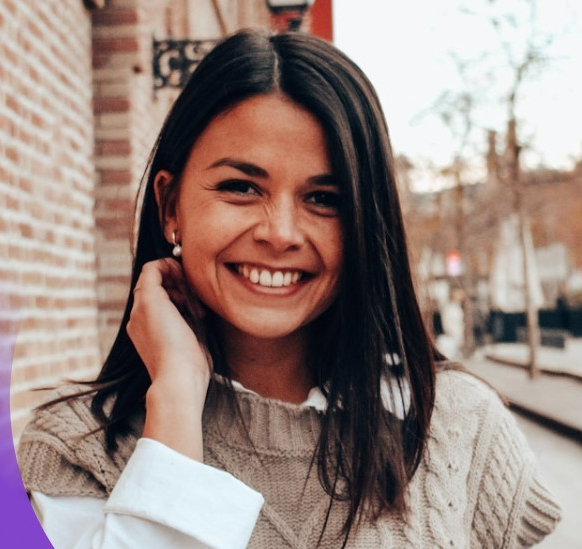 Jenni Monterroso is a Talent Acquisition Specialist at Geotab. Her favourite part about working at Geotab is being able to work with people all around the world that make you feel comfortable while doing your job.
Jenni considers herself a people person and is always excited to support her hiring managers!
When Jenni is not on the hunt for the best talent, you'll probably find her trying out a new restaurant. Jenni has more than 400 places saved in Google Maps and plans to visit them all, but not before checking out their Instagram pages.
To get in touch with Jenni, you can reach out to her on LinkedIn.
Julie Dagostino
Julie Dagostino is a Talent Acquisition Partner at Geotab's Oakville office. Her role involves working with hiring managers to find the best talent for various positions within the organization.
When she is not on the hunt to find the best talent, you'll probably find her playing Scrabble, walking, reading, traveling or binging Netflix. Julie really enjoys giving back to her community so you will often find her volunteering her time at her local food bank.
There are so many reasons why Julie loves working at Geotab, from the fun collaborative culture to the amazing company perks.
To get in touch with Julie, you can reach out to her on Linkedin.
Ségolène Leaune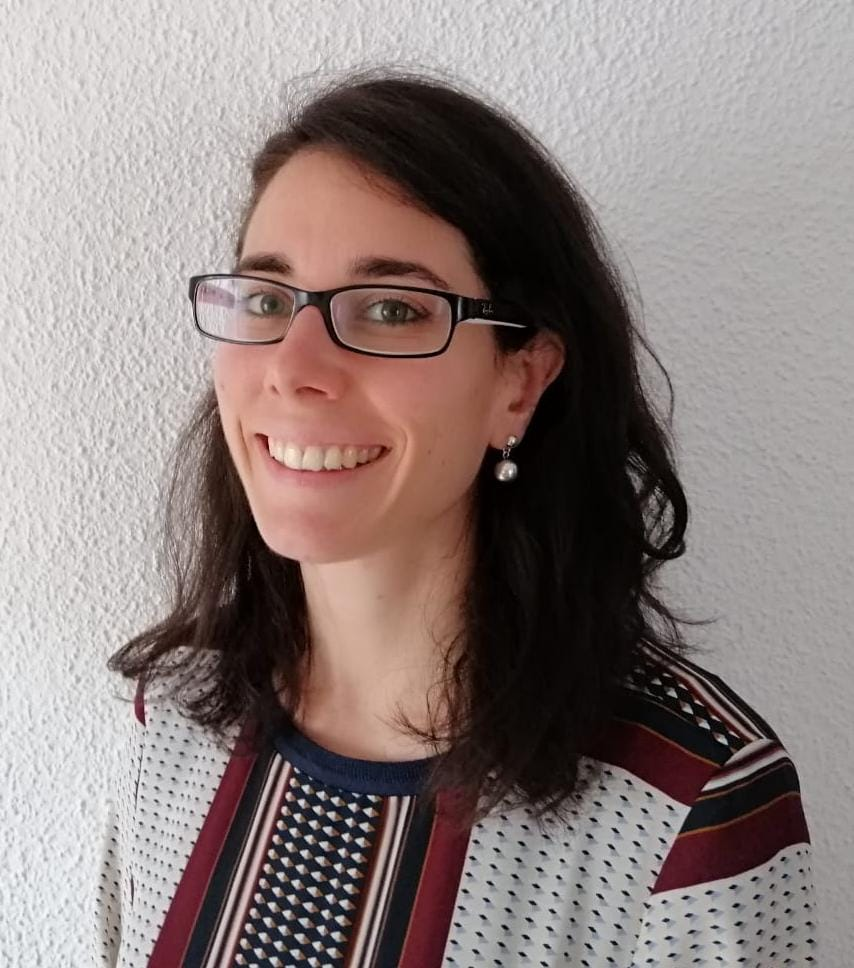 Ségolène Leaune, who also goes by Sego, is a Talent Acquisition Team Lead based in Madrid, Spain and in charge of the recruitment process for positions in Europe and Latin America.
What Sego really values at Geotab is the collaborative spirit between teams across regions. What amazes her is the passion everyone brings and how interesting is the working life at Geotab. Sego really enjoys working at one of the fastest growing tech companies.
Outside of work Sego is keen on collecting stamps from all over the globe and has already represented more than 100 countries!
To get in touch with Sego, you can reach out to her on LinkedIn.
Tharsiga Selvathilagan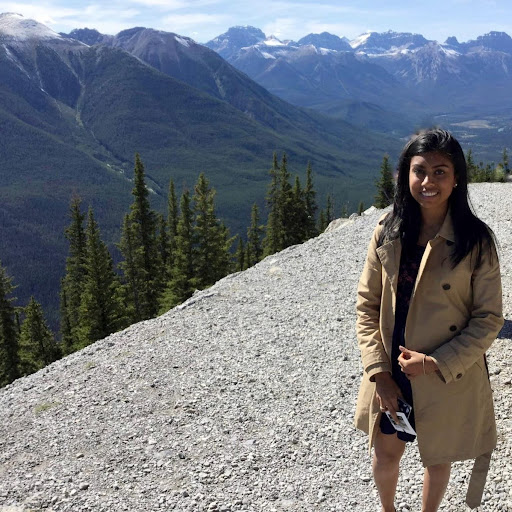 Tharsiga Selvathilagan is a Talent Acquisition Partner with the Campus Team at Geotab's Oakville Office. In her role, she builds and executes programs and strategies related to the student and early career talent spaces.
A large part of Tharsiga's role involves interacting with diverse student communities to share employment opportunities and establish Geotab as an employer of choice for students and new graduates. You'll find Tharsiga posting job opportunities on LinkedIn or attending information sessions and company events on campuses. She enjoys getting to know people and challenging them so they can use their passion to fuel their growth in their careers.
Tharsiga loves working at Geotab because of the positive work culture and wellness initiatives in place to take care of Geotabbers and their families first. There's a lot of opportunity for growth and individuals at all levels of the company are open to chatting, helping you find your way and tagging those interested on projects that interest them. Tharsiga knows that all Geotabbers value diversity, respect one another and are constantly challenging the status quo, which is a great environment to be in at any stage in your career.
Outside of her passion for finding innovative ways to attract, develop, and retain top talent, Tharsiga enjoys volunteering, baking, traveling, hiking and spending time outdoors on walks by the waterfront.
To get in touch with Tharsiga, you can reach out to her on Linkedin.

Did you know Geotab is hiring? Check out our open positions on our Careers site. For the latest Geotab news, photos and career updates, follow @InsideGeotab on Twitter, Facebook and Instagram.
---
If you liked this post, let us know!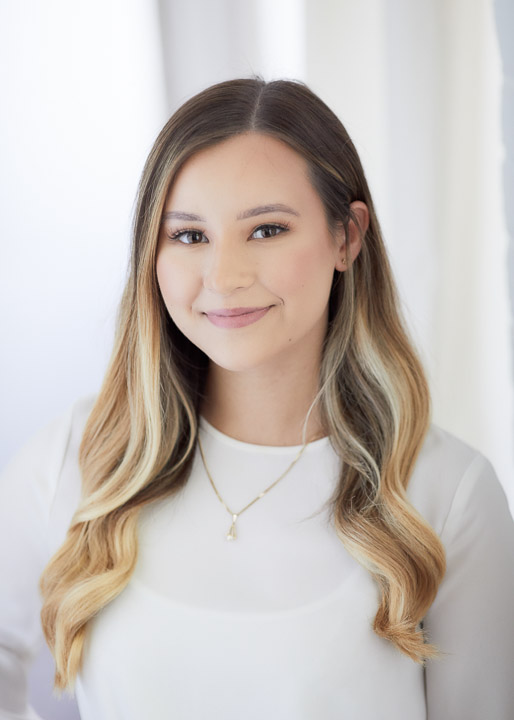 Hayley Smith
Hayley Smith is a Talent Acquisition Branding Specialist at Geotab.
---
Disclaimer
Geotab's blog posts are intended to provide information and encourage discussion on topics of interest to the telematics community at large. Geotab is not providing technical, professional or legal advice through these blog posts. While every effort has been made to ensure the information in this blog post is timely and accurate, errors and omissions may occur, and the information presented here may become out-of-date with the passage of time.
Get industry tips and insights
Sign up for monthly news and tips from our award-winning fleet management blog. You can unsubscribe at any time.
Republish this article for free
Other posts you might like