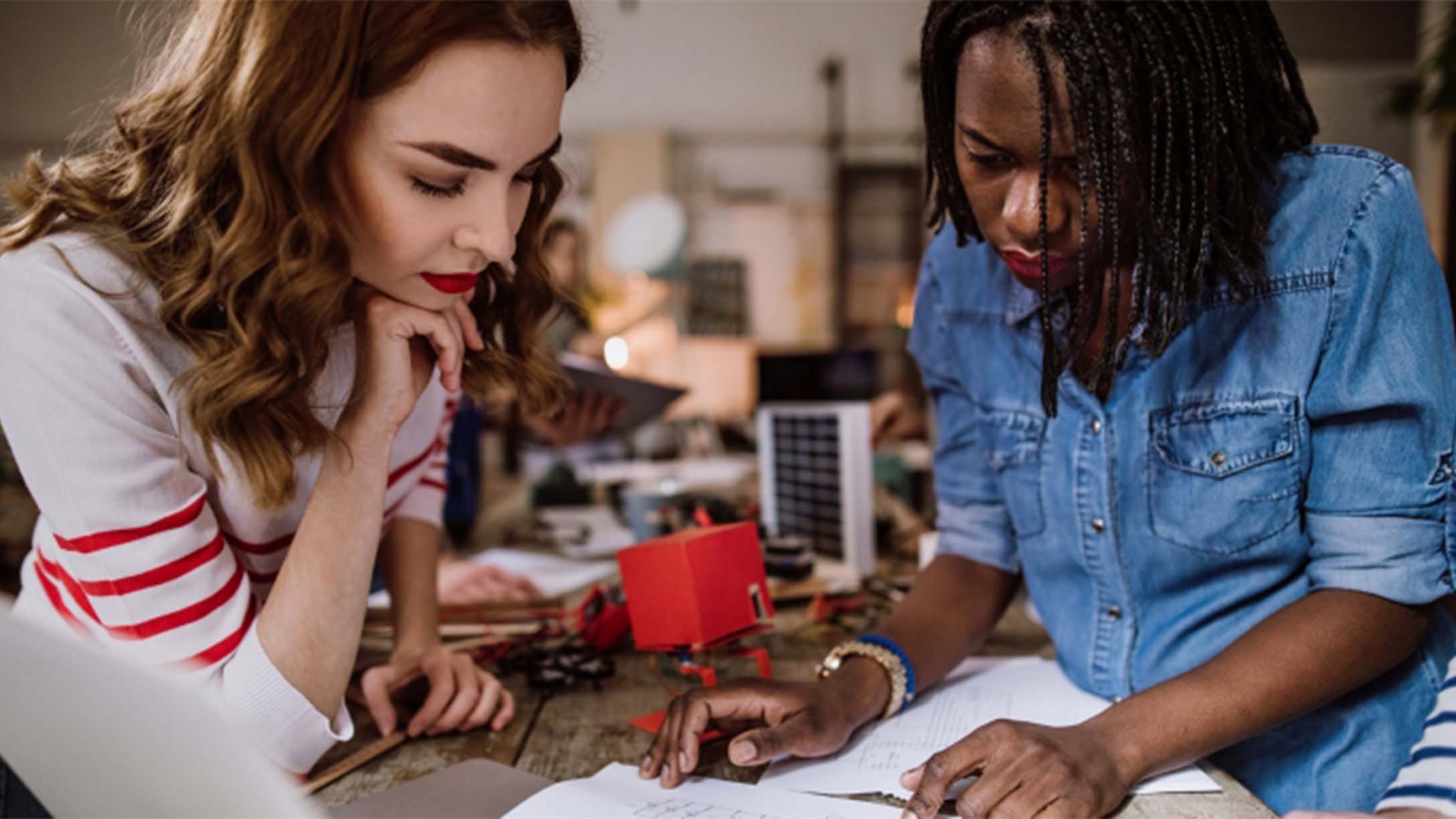 Geotab Women in STEM program supports next generation of leaders
Published on March 4, 2019 in Working at Geotab by Hanna Corrente
---
Discover how Geotab women in technology play a pivotal role in bringing parity to STEM
The good news in the world of STEM (Science, Technology, Engineering, Mathematics) is that in 2016 more women graduated with degrees in Science, Technology, Engineering and Mathematics (STEM) than ever before, according to Statistics Canada.
The not-so-good news however is that although more women are accessing higher education, there's further work to be done. STEM continues to be a male-dominated area with university-educated women less likely to choose a STEM major over other fields such as social science or business.
Mentoring the next generation — Geotab's Women in STEM program
Hoping to swing the pendulum and encourage more women to join and impact this important field, Geotab has created its own Women in STEM program. As part of this charter, the company is starting where it counts – by encouraging its own women in STEM to become mentors for other female students, starting as early as high school.
"We understand the gender gap in STEM exists and that fewer girls than boys choose to study STEM subjects in secondary school and university. It is crucial that we continue working to close this gap and encourage women to fulfill STEM opportunities," states Lindy Theron, Vice President of Human Resources at Geotab.
"One of the ways Geotab encourages young women is by providing appropriate role models in a mentorship capacity. As part of our Women in STEM program, we are using a platform of Geotab's own women engineers to talk to and inspire young high school and university age girls. It is important for these young women to have relatable role models that can help unlock their potential, build their confidence and answer any questions they may have about their future."
Role models inspire women in STEM
Kathryn Lynch, an embedded systems developer at Geotab, participates in the Women in STEM program and volunteers her time to young academics. As a graduate of Mechatronics Engineering from the University of Waterloo, a program with approximately five percent female enrollment, she is all too familiar with the importance of encouraging women to enroll in STEM programs.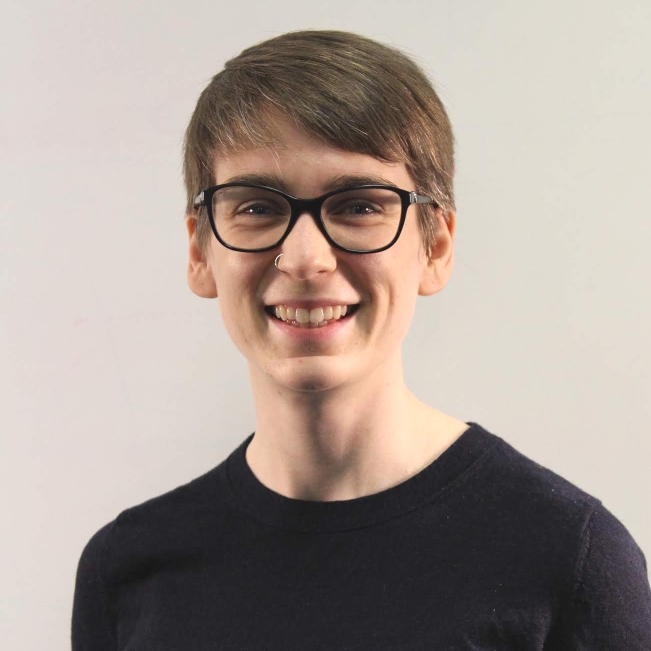 "I've always taken any opportunity that I can to mentor youth, especially young women, in STEM. I've volunteered with Girl Guides of Canada, my university's Women in Engineering organization, taught workshops at a Future Female Techmakers conference, as well as been an instructor at an all-female tech summer camp. Growing up in the Maritimes, there was not a lot of opportunity for me to engage in tech-related activities. I would have really benefited from having a mentor who could answer questions like, "What does an engineer even do?" Now I try to be that mentor to youth who have the same questions I did."
"As a woman in STEM, I think it's important for young women to be introduced to female role models from different industries. I want young women to know that they can do anything and that the choice is entirely up to them."
Gordana Jekic is a software developer on the Data and Analytics team at Geotab who is also actively engaged with the Women in STEM program at Geotab.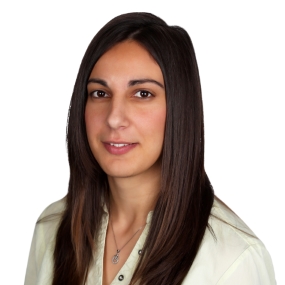 "I've participated in the Women in STEM program at Geotab by completing a presentation at an event as well as participating as a mentor at local community events such as the Aldershot Human Library and TU20 chapter event at Abbey Park high school."
"Mentors can definitely stimulate professional and personal growth by encouraging young people. I think it is very important for mentors to share their experience, and not only their successes but also failures."
High school partnerships
The high school chapter mentorship opportunity stemmed from a partnership developed by Silicon Halton, Tech Under 20 (TU20) and the local high schools in the Halton region. The chapters are made up of local students from 10 different high schools who meet on a weekly basis to engage with STEM mentors and listen to relevant presentations. These meetings work to encourage youth to pursue STEM studies and to help them consider different career paths.
Geotab was also actively involved in the Aldershot High School Human library event in which six female employees interacted and helped educate students on different STEM professions.
When asked about her favorite part of mentoring, Sabina Martin, a solutions engineer team lead said, "I like breaking things down into layman's terms, getting them to realize how science and other skills apply to the real world because I think that is the most confusing thing for most of them."
Upcoming events
Geotab will continue its involvement with Women in STEM in all of its offices through a number of planned activities throughout 2019, such as Learn How 2 Get Hired, a program that provides high school and university students with resume preparation. Geotab will also be providing mentors to a group of young women to help them venture out in the field of STEM.
Additionally, Geotab has sponsored the TU20 Cup, which is a student entrepreneurship competition put on by Silicon Halton's Tech Under Twenty. This sponsorship covers food and materials for the students and prizes ($250 awarded to the school of the team who wins the cup and an additional $250 to the school of the all-female team who ranks the highest in the competition). The prize money supports STEM activities at the schools of the winning participants.
Geotab has also offered sponsorships to five women to attend the TU20 Cup. With these sponsorships, Geotab is hoping to garner interest and encourage young women to attend events like these in the future, ultimately motivating the youth to engage with technology and business.
Future of STEM
Geotab has placed a priority on engaging youth and women in STEM in order to foster a new generation of STEM-driven professionals and create gender parity in the technology field. With this focus, the Women in STEM program will continue to grow and flourish as bright young professionals continue to join the team.
Are you interested in STEM? Geotab is looking for creative minds like yours. See all current job openings at geotab.com/careers.
Related:
Discover Geotab's STEM programs
Encouraging Career Advice from 9 Women in Tech
---
If you liked this post, let us know!
---
Disclaimer
Geotab's blog posts are intended to provide information and encourage discussion on topics of interest to the telematics community at large. Geotab is not providing technical, professional or legal advice through these blog posts. While every effort has been made to ensure the information in this blog post is timely and accurate, errors and omissions may occur, and the information presented here may become out-of-date with the passage of time.
Subscribe to the Geotab Blog
Sign up for monthly news and tips from our award-winning fleet management blog. You can unsubscribe at any time.
Other posts you might like