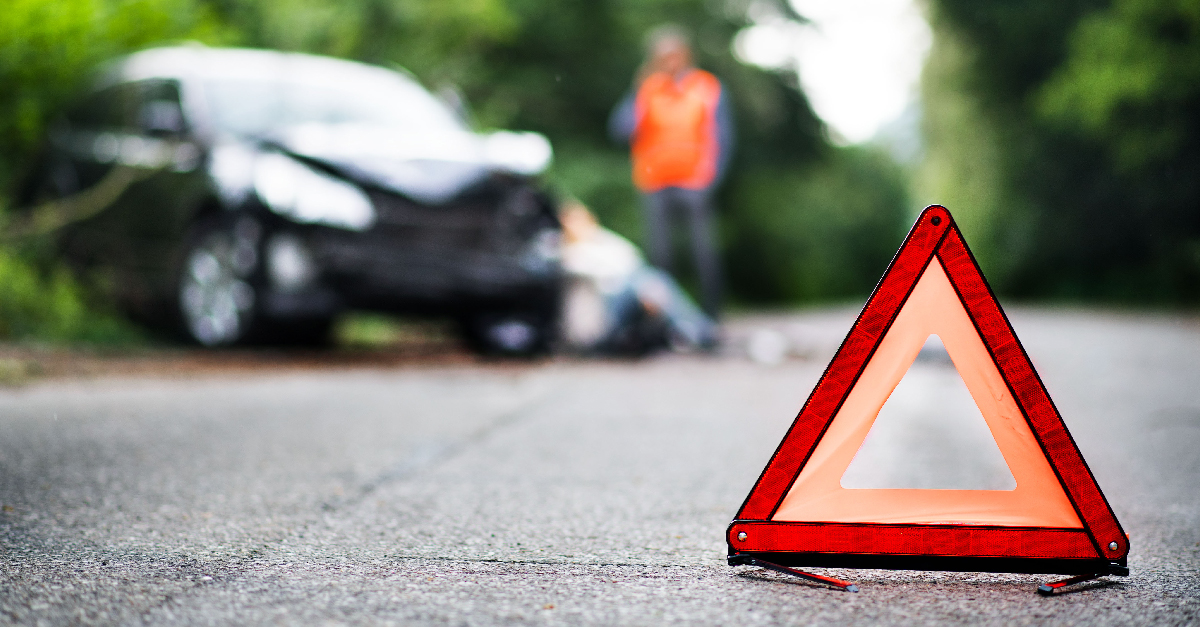 Why fleet and driver safety shouldn't be a lottery
---
The truth behind driver safety in the business space. A blog brought to you by Driving For Better Business.
Millions play the National Lottery, buying a ticket in the hope of winning the jackpot. Yet the odds are a vanishingly small 1 in 45 million! And still, millions of people think it might be them.
In Great Britain, there are roughly 20 million vehicles driven by businesses, made up of just under one million company cars, nearly four and a half million vans, 400,000 HGVs and a staggering 14 million private cars thought to be used for work journeys – some every day, some only occasionally.
Every year, according to government statistics, around 40,000 people are injured in collisions that involve someone who was driving for work. Plus, these are only the injuries that are reported – many aren't. And there are many more that only involve damage to vehicles or property. This means the odds of being involved in an injury collision while driving for work are just 1 in 500 and yet very few people ever believe it will happen to them.
That means if you have a fleet of 500 vehicles you can expect your drivers to be involved in at least one injury collision every year on average. If your drivers and vehicles aren't managed well, then the odds could be even higher.

Anyone who manages drivers and vehicles has a legal duty of care under the Health and Safety at Work Act to take all 'reasonably practicable' steps to minimise the risk to staff, and anyone else who may be affected by the company's operations.
In short, this legislation means:
The company mustn't do anything that puts drivers at risk.
The company's work-related driving activities mustn't endanger any other road users.
Directors must put appropriate policies and procedures in place to ensure that this is so.
All employees including drivers, managers and directors must follow those policies and procedures at all times.
The key to success is understanding how these legal responsibilities are shared across the business at all levels:
Directors and managers have a responsibility to ensure that risks are identified and managed and that the correct policies and procedures are put in place.
Your drivers have a responsibility to follow those procedures and behave responsibly at all times, driving safely and following the Highway Code.
Line managers, work schedulers and others may also have an important role to play in managing the risk, by ensuring that drivers aren't subject to unreasonable demands that might encourage them to speed or increase the risk of fatigue.
When everyone is aware of their responsibilities, and working together, some of the benefits we can start to see include:
Drivers will be at less risk while out on the road.
Less chance of the business being judged at fault for any incidents and, therefore, a lower likelihood of the business being exposed to prosecution and heavy fines.
Reductions in fleet operating costs like insurance, fuel and maintenance costs.
Don't allow your driver risk management to become a lottery. Knowledge and careful planning are needed to ensure that you, your drivers, other road users and your business are fully protected.

Written by Simon Turner, Campaign Manager for the Driving for Better Business programme.
If you'd like to learn more about what you and your organisation should be doing and whether you have any gaps in your driver risk management, join Driving For Better Business' free programme at drivingforbetterbusiness.com. They have a wealth of free online tools and resources to help you understand where your priorities should be to reduce risk, control costs and improve efficiency.
---
If you liked this post, let us know!
---
Disclaimer
Geotab's blog posts are intended to provide information and encourage discussion on topics of interest to the telematics community at large. Geotab is not providing technical, professional or legal advice through these blog posts. While every effort has been made to ensure the information in this blog post is timely and accurate, errors and omissions may occur, and the information presented here may become out-of-date with the passage of time.
Subscribe to the Geotab Blog
Sign up for monthly news and tips from our award-winning fleet management blog. You can unsubscribe at any time.
Other posts you might like