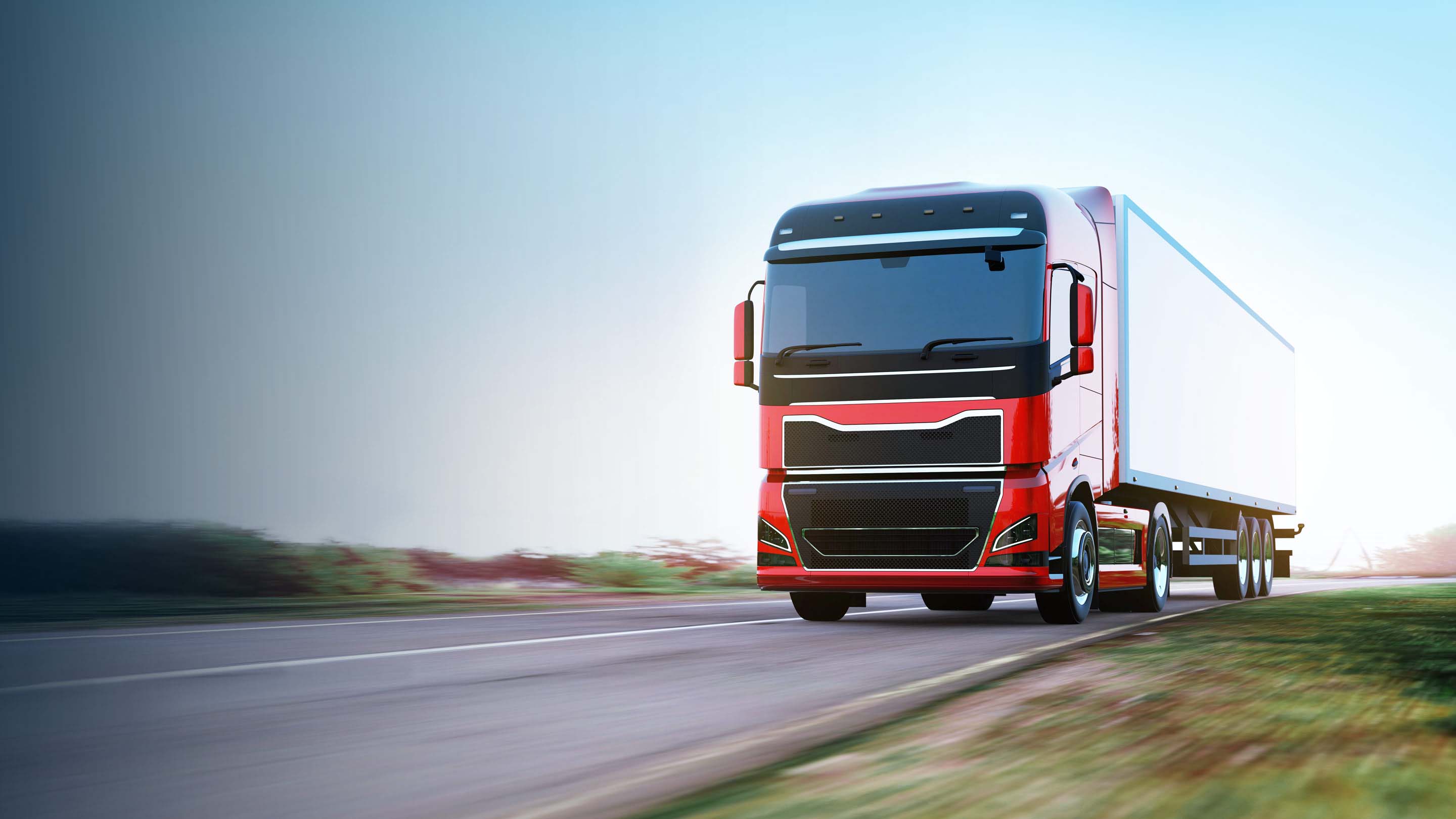 Telematics solutions for HGV fleets
Offering cost competitiveness with greater visibility and customisability.
Request a demo
Innovations that meet the challenges of today and tomorrow
Is your HGV fleet ready to adapt to all the new economic and customer challenges that await? With Geotab's world leading flexible and scalable telematics, it can be. Customise your solution to measure what matters and make the best long term decisions. Build custom reports with our powerful rules engine. Tap into a vast ecosystem of integrated partners.

Geotab offers a world of choice for heavy fleet optimisation, compliance, productivity and beyond.

---
Simplified tachograph management
Geotab Tachograph makes compliance* easier by offering driver identification, real-time tacho status, remote download and analysis. With automatic remote downloading all information is updated in real-time, eliminating the expense and burden of manual management of driver and vehicle information, with no truck required. Set email notifications alerting to expiring company cards and driver's cards, the expiration of legal downloading periods and more.

*Geotab's Digital Tachograph solution assists with compliance with European Union (EU) drivers' hours rules. Furthermore, solutions offered by select Geotab Marketplace partners support compliance with local working time rules as enforced by regional authorities.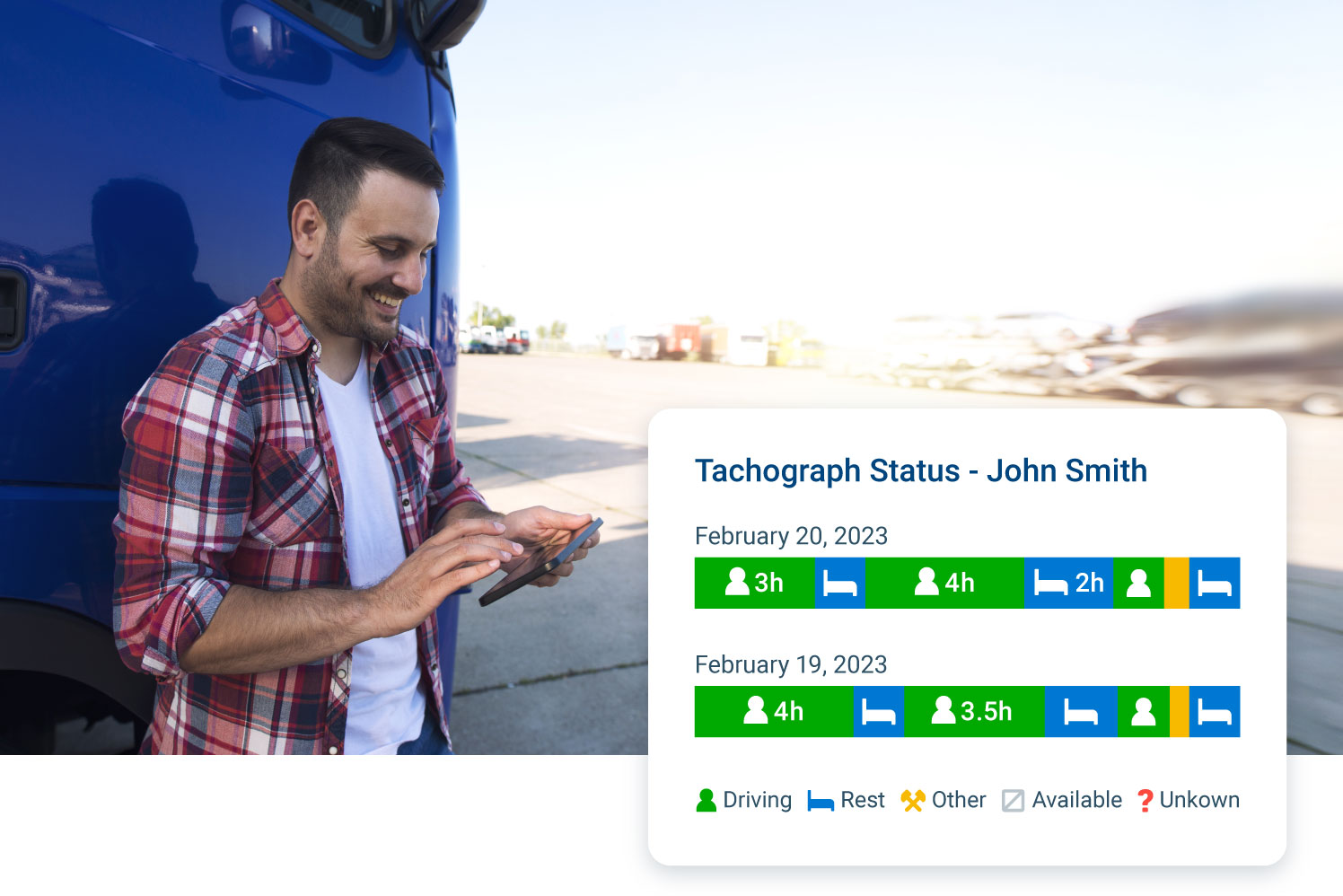 ---
The Geotab advantage
Enhance visibility
Get complete visibility of workforce, assets, and costs. View advanced dashboard reports for management. Monitor engine hours & PTO usage.
Improve fleet performance
Use Geotab's powerful rules engine to track what's important to your HGV fleet. Receive alerts and reports based upon exceptions. Available for historical data.
Route optimisation
Reduce vehicle mileage and fuel consumption by creating zones and routes for your drivers. MyGeotab lets you compare actual versus planned routes.
Integrate ERP/TMS
Automate daily tasks and seamlessly manage vehicles, drivers and daily operations.
Access data insights
Use Geotab's data analytics to your advantage by accessing fleet benchmarking, urban infrastructure and environmental insights.
Advanced reporting
Create, run and deliver the information you want, the way you want it, and when you want it. Start with our standard reports, and make them more meaningful by tailoring them to your exact fleet needs.
Accurate ETAs
Provide accurate ETAs to customers by tracking delivery vehicle movement in real-time.
Increase sustainability
Track fuel efficiency and improve driving behaviour to reduce fuel costs. Receive alerts when your vehicles are idling excessively to cut emissions.
Improve driver safety
Provide driver feedback with optional GO TALK. Monitor driver habits with driver scorecards, risk and safety reports, receive alerts for hard braking, sharp cornering, and speeding.
---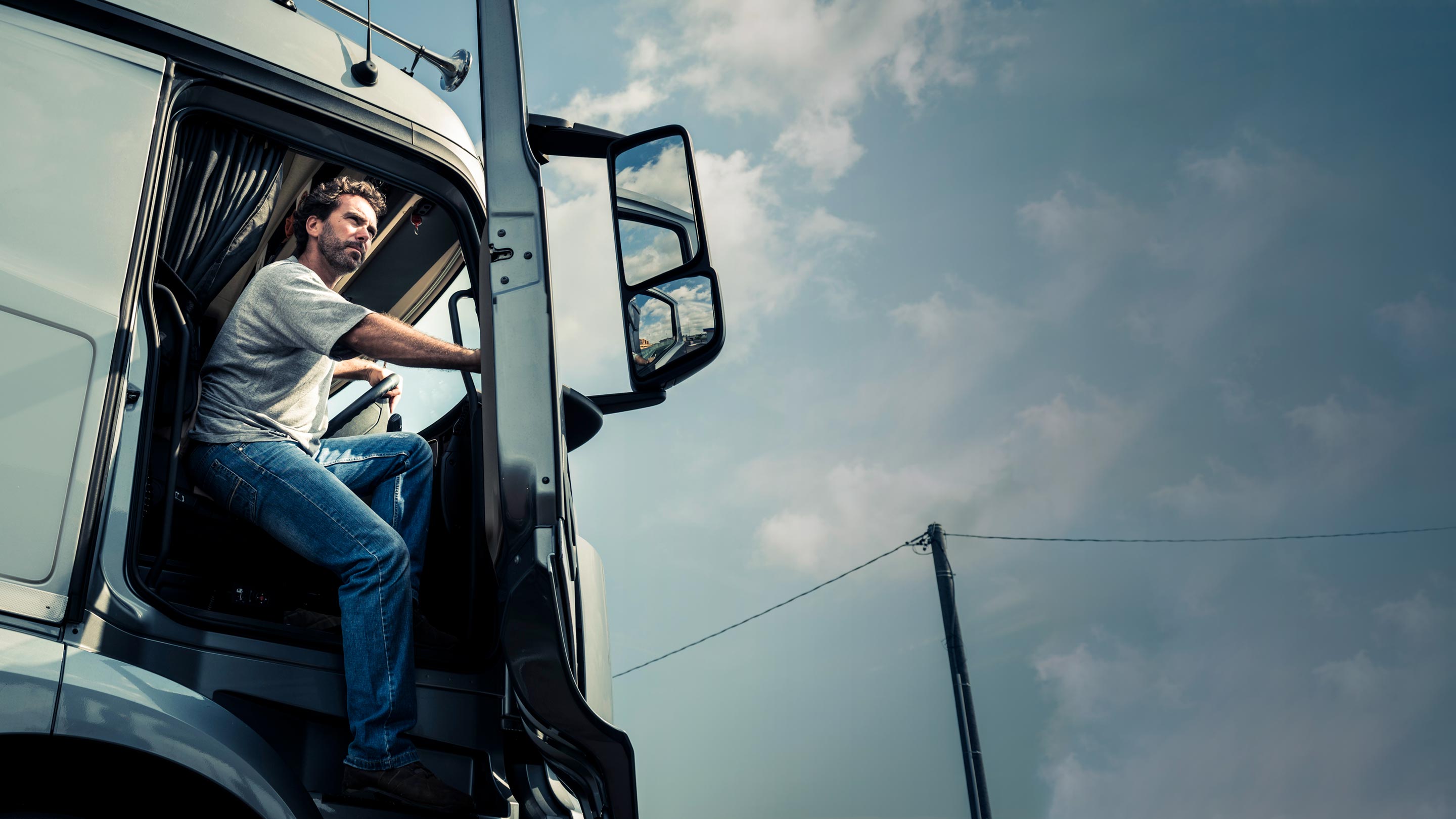 Key features
Fleet uptime optimisation
Simplified tachograph management
Fuel consumption monitoring
Best-in-class integrated Marketplace partner solutions
Improved driver retention
View brochure
---
Cold chain management
Geotab's cold chain solution provides visibility, control and peace of mind as your refrigerated vehicles make their deliveries. Maintain compliance, monitor real-time temperatures, set thresholds and change temperatures remotely, get custom reports, alerts and much more.
---
---
Case study
Caledonian Logistics: Enhancing accountability with MyGeotab telematics
Caledonian Logistics wanted to gain visibility into driver behaviour with a convenient truck fleet management solution. Through the use of the Geotab GO device and MyGeotab telematics, Caledonian Logistics gained valuable insights that have helped them make their drivers fully accountable for their actions.
Read more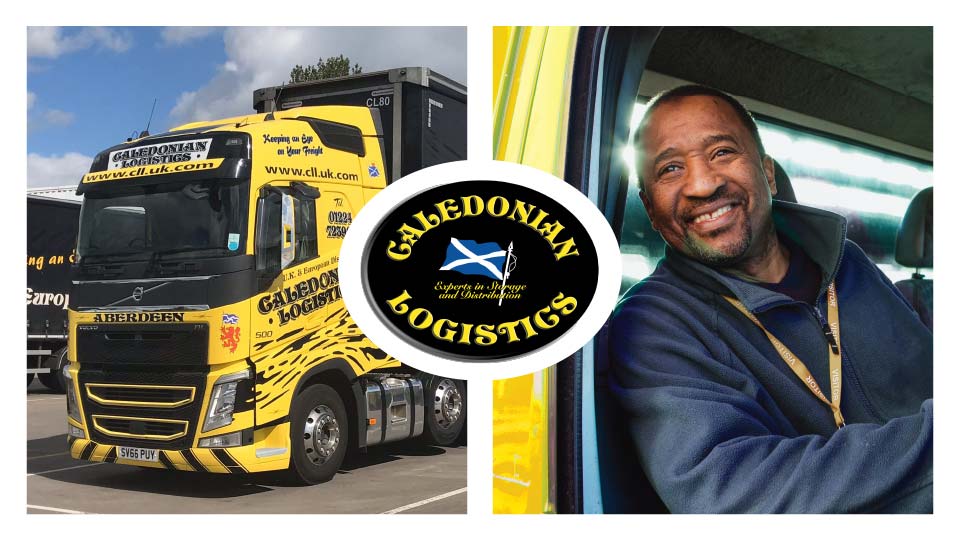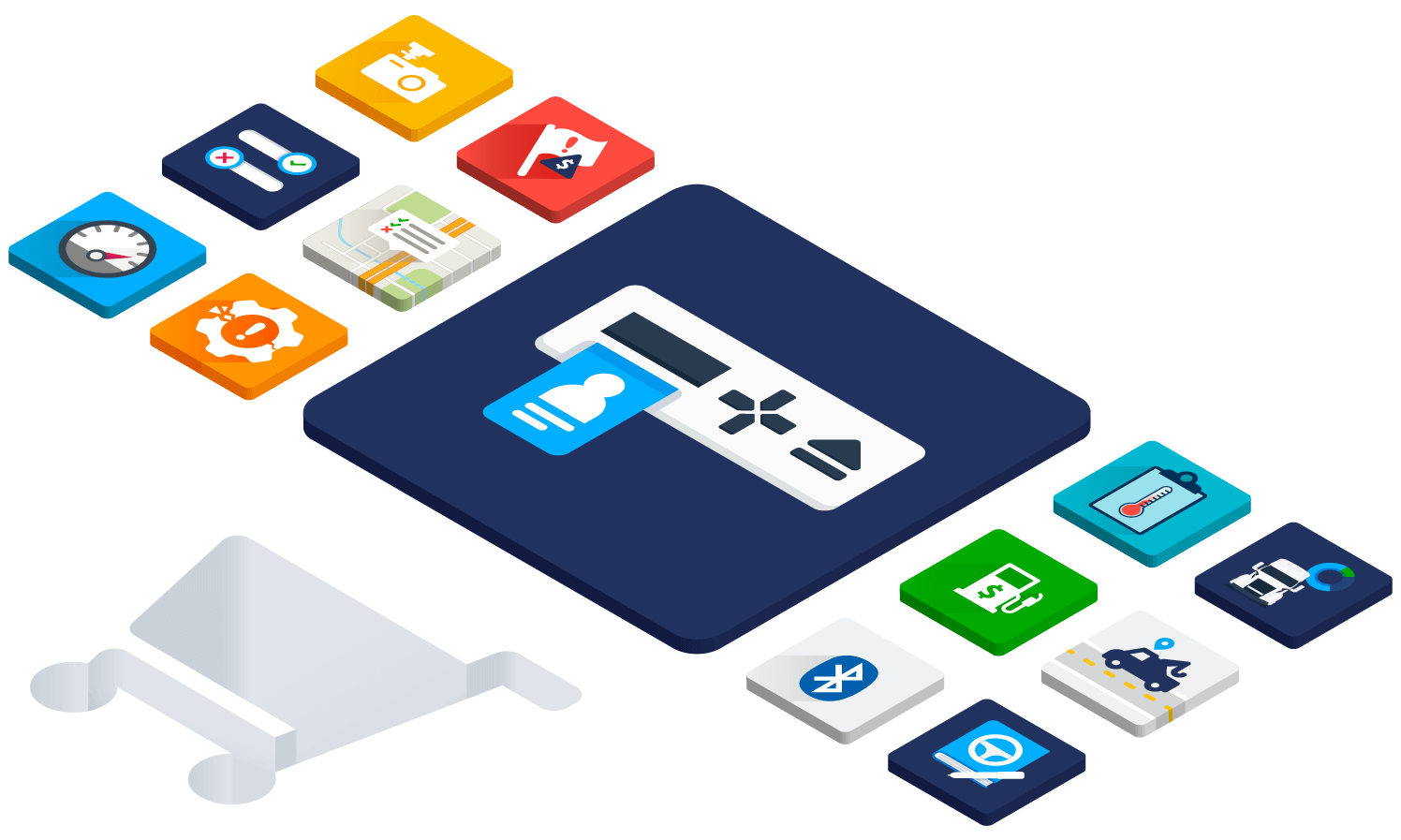 Tap into the full potential of your data
Connect the things that matter to your business with access to the largest telematics ecosystem of integrated third-party hardware and software solutions. Geotab offers unlimited flexibility to address your changing fleet needs.
---
---
Commonly asked questions
What is truck fleet management?
Truck fleet management enables you to go beyond simple GPS location tracking and gain a deeper understanding of your fleets movements. Use it to monitor vehicle health, driver behaviour patterns, EV battery charge, fuel levels and more.
How does HGV tracking software work?
​​Geotab's technology solutions take rich data from your vehicles and provides useful insights to make important business decisions.

We can help you measure a vast range of fleet metrics, from vehicle location, fuel usage, driver behaviour, routing and much more. With this data, we can help you eliminate inefficiencies and build strategies to become a safer, more productive fleet.
What are the rules about HGV driving hours?
Driving time regulations are in place to minimise and prevent danger to public traffic by protecting truck drivers from working excessive hours.
The main EU rules on driving hours are that drivers of vehicles requiring tachographs must not drive more than:
• 9 hours in a day - this can be extended to 10 hours twice a week • 56 hours in a week
• 90 hours in any 2 consecutive weeks
Drivers must also take a rest break of at least 45 minutes after every four and a half hours of driving.
Drivers must take a daily rest period of at least 11 hours. A reduced daily rest period of nine hours is allowable up to a maximum of three times a week.
For more information on these rules and regulations, read our white paper:
Flexible and cost competitive strategies for European heavy goods fleets
.
What are the advantages of Geotab's HGV fleet management software?
You can't manage what you don't measure. With full visibility over metrics such as truck speed, fuel usage, location and more, you can target areas for improvement and eliminate inefficiencies.

Using MyGeotab, you can also benchmark your organisation's performance against truck fleets of a similar size, makeup or geographical area. For example, you could see how driver behaviour is impacted by weather or road congestion.
What fleet management solutions do Geotab offer?
On the
Geotab Marketplace
, there are over 200 solutions for truck fleet management available from Geotab and our trusted partners. Solutions are divided into categories including:
• Asset & Trailer Tracking
• Maintenance and Diagnostics
• Cameras & ADAs
• Vehicle Checks & Digital Tachograph
• Routing & Dispatch
• Mobile Forms
To see the full list of categories, explore the
Geotab Marketplace
today.
What is HGV telematics?
Heavy Goods Vehicle (HGV) data analytics enables full visibility of fleet operations, helps identify bottlenecks and provides the ability to plan ahead of time. These valuable insights allow fleets to make informed decisions for the benefit of day-to-day operations.
What is the best way to manage a fleet?
Managing a fleet of trucks is much easier with fleet-specific technologies. The telematics system allows you to go beyond simple GPS location tracking to control your fleet's movements more effectively. You can also use it to monitor the vehicle health, driver behaviour patterns, fuel levels and more.
In which industries are the Geotab solutions used?
Food and beverage
Pharmaceuticals
Police and first responders
Heavy truck and transport
Utilities
Waste and recycling
Winter operations
Oil, gas and mining
Construction
Courier and delivery
How do you manage a truck fleet?
Thanks to technology, managing a truck fleet today has become much easier. The telematics tools that Geotab offers to fleet managers allow them to go beyond simple vehicle tracking (GPS position) and gain a deeper understanding of the movements of the truck fleet. The transport management software monitors the vehicle status, driver behaviour patterns, EV battery charge, fuel levels and much more.
What other fleet management solutions does Geotab offer?
Over two hundred solutions designed by Geotab and its trusted partners are available on our Marketplace. They are divided into categories, including:
Asset and trailer tracking
Maintenance and diagnostics
Cameras and ADAS
Routing and dispatching
Digital modules
To view the full list of categories, visit the Geotab Marketplace today.
Optimise your fleet today
Use insights to develop cost competitive strategies for your HGV fleet.