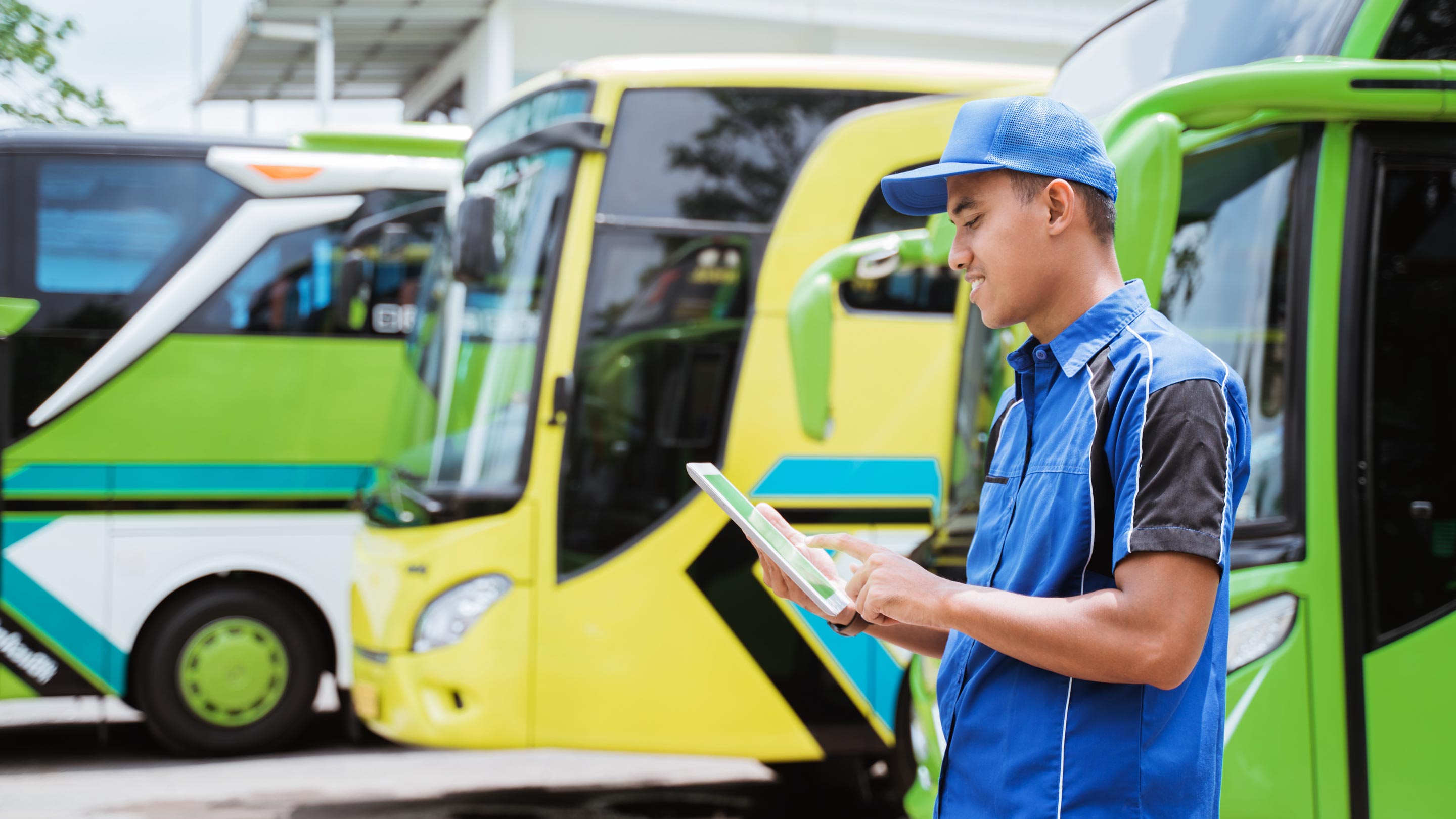 Telematics for passenger transport
Simplify fleet operation by combining driver behaviour and vehicle health data to reduce downtime, generate cost savings, and plan for decarbonisation.
Request a demo
Partner with a business that innovates with you
Geotab's innovative technology and access to data analytics not only drive fleet optimisation, compliance and productivity, but also sustainability. With a continuous focus on reducing the environmental, economic and social impact of your fleet vehicles, the fleet insights you need will evolve as your business does.
---
Smooth operation of your fleet
Reliable data on technical maintenance is necessary to ensure passenger satisfaction and smooth day-to-day business. You will be informed of vehicle malfunctions before the start of operations so that maintenance work can be planned in good time.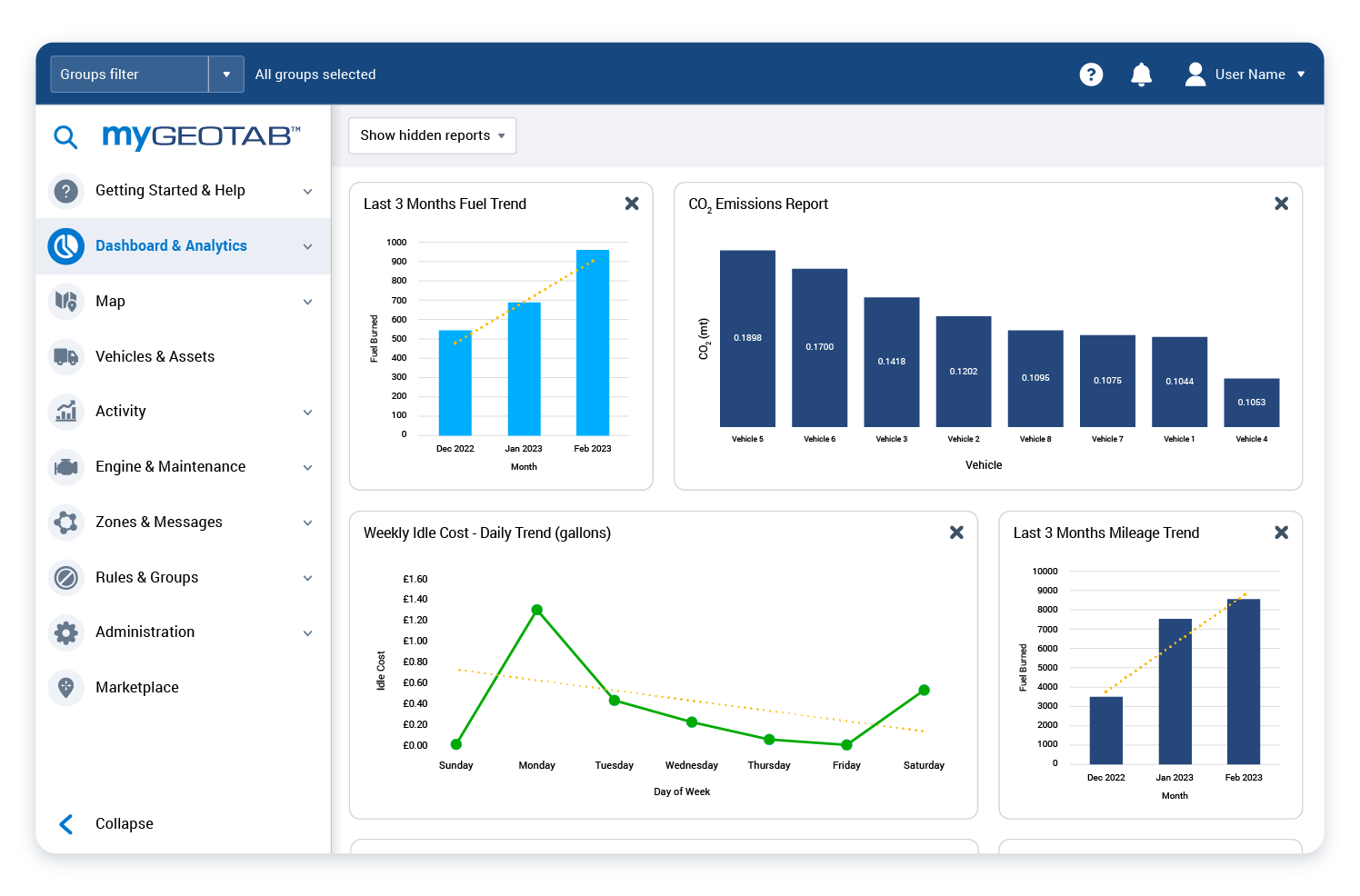 Monitoring and improvement of driving behaviour
Reduce driver stress to promote the safety of passengers and other road users. Reduce vehicle wear and tear, decrease speeding, reduce engine idling and optimise fuel economy to meet your fleet goals.
Plan and manage your electrification journey
Increase your fleet efficiency by keeping an eye on the charging processes of your electric vehicles at all times. See which e-buses are operational and charged, and set custom notifications to proactively resolve charging issues. Thanks to the charging protection for electric buses, you can plan your vehicle utilisation reliably and easily.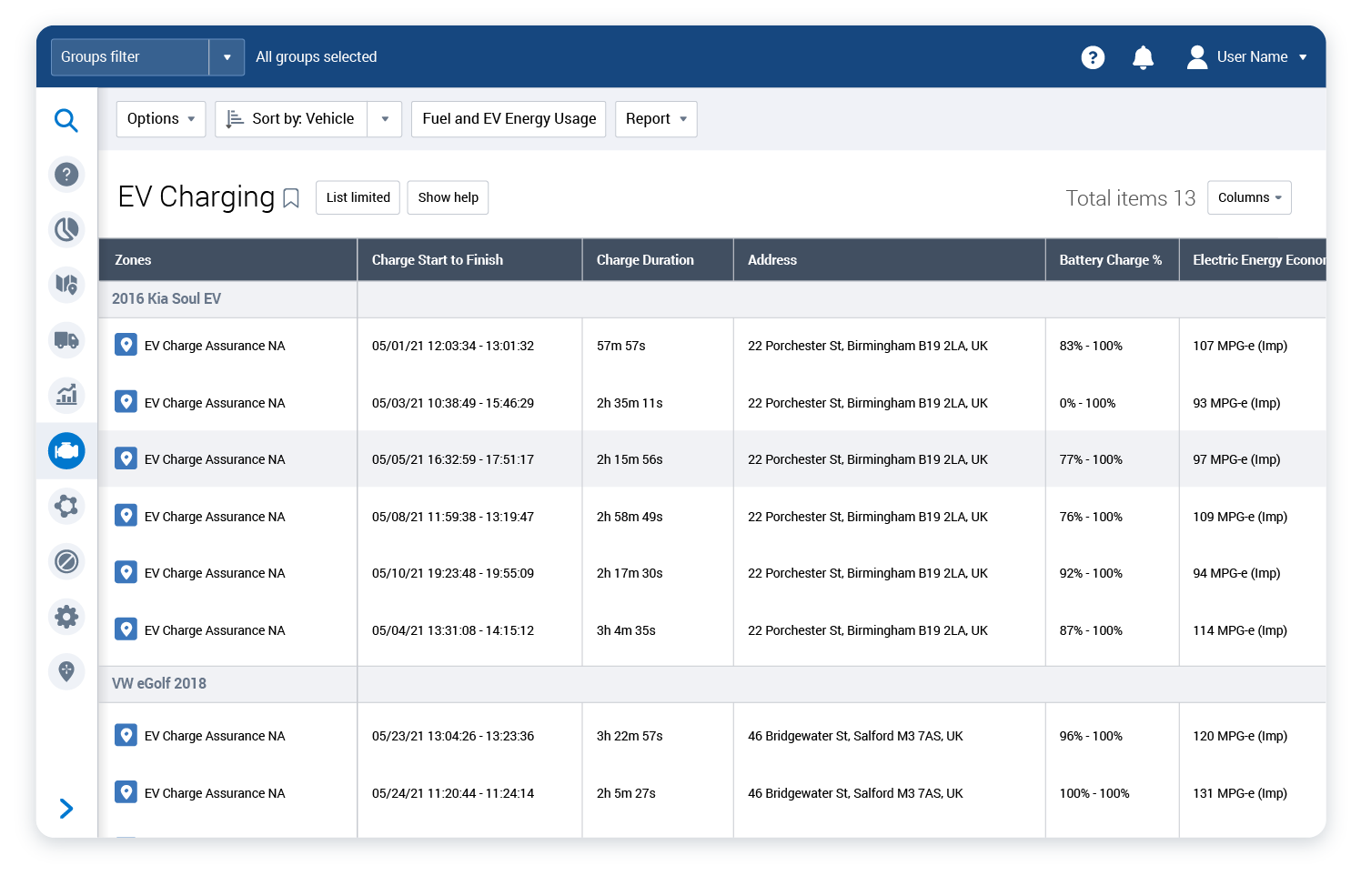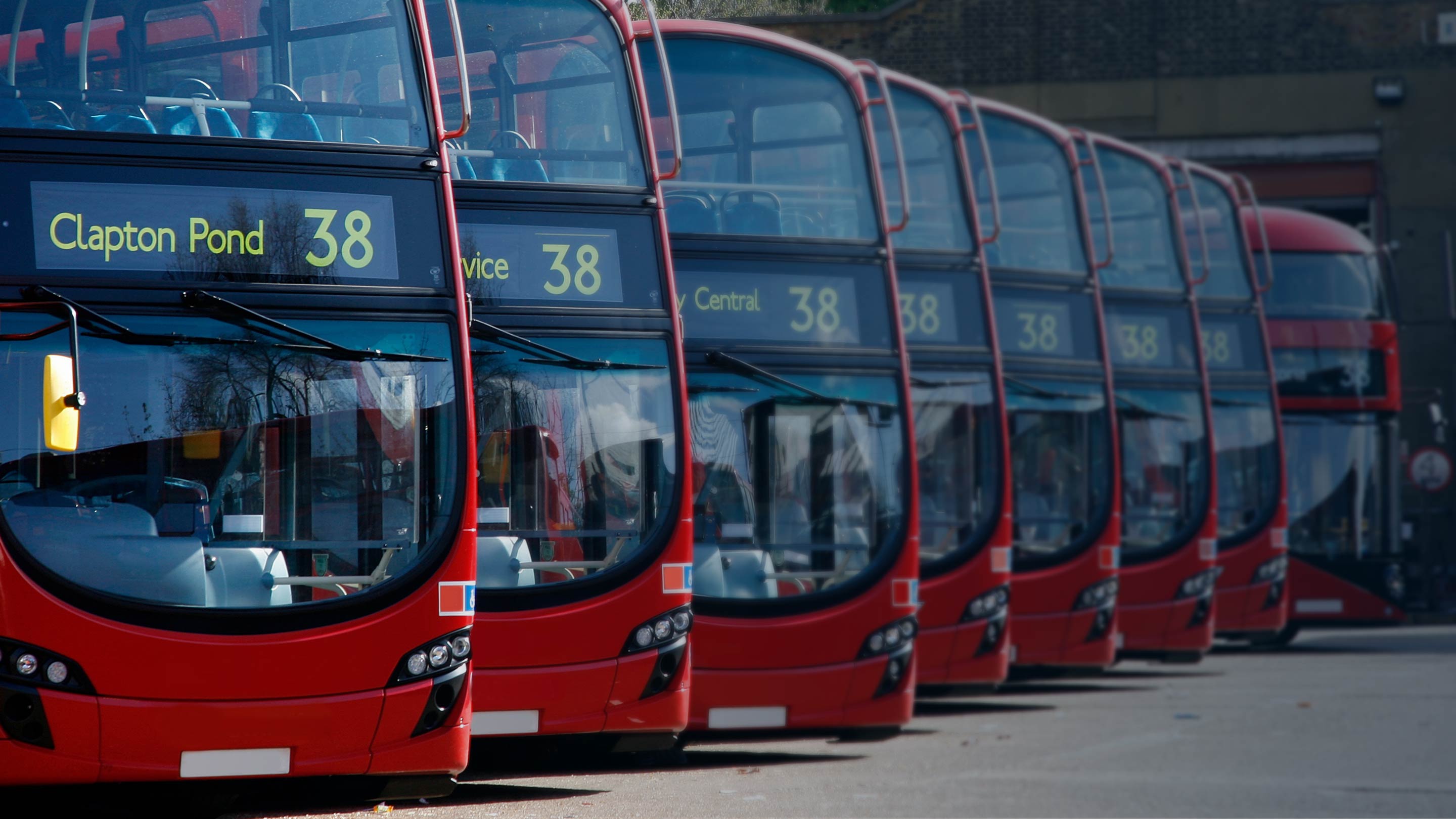 Data-based fleet management
The easy-to-install Geotab telematics systems offer a variety of expansion options. Our fleet management software MyGeotab provides crucial data with regard to the maintenance of your vehicles for the analysis, processing and provision of technical anomalies.
Individual error codes
Information about the brake pads
Measurement of workshop residence and availability times
Installation quality check
The Geotab benefits at a glance
Easy implementation and extensibility
Hassle-free installation, handling and expandability. Compatibility with a large number of vehicle models, especially with e-buses.
Increased productivity, driver and passenger safety
Information on vehicle condition and potential savings. Live technical data on faults and error code monitoring. Assistance in accident analysis and reconstruction.
Benefits for people and the environment
Increased fuel efficiency and reduced idle time. Improved drivability and lower CO2 emissions. Less noise and improved air quality through alternative drives.
Integration of ITCS
Automation of daily tasks. Easy management of drivers and vehicles for day-to-day business.
Advanced reports function
Flexible, custom and extensible reports for easy customisation to specific fleet needs.
Data-driven insights
Access fleet benchmarking, site analysis, city infrastructure and environmental insights.
Improved transparency
Complete overview of staff, vehicles and costs. Dashboard reports for management. Monitoring of engine hours and PTO usage.
Optimised fleet performance
MyGeotab rules engine for proactive notifications and alerts. Alerts and reports based on exceptions
More precise arrival times
Accurate arrival times and increased passenger satisfaction through real-time vehicle tracking.
---
Frequently asked questions
How can Geotab's fleet management software help transport operators?
Geotab's fleet management software can help keep your fleet in good condition while minimising costs, and improve driver and passenger safety with a transparent view of driver behaviour.
How can Geotab help improve the productivity of your passenger transport fleet?
The Geotab solution provides critical vehicle health information for maintenance. Thanks to live technical data on faults, it helps to quickly identify problems. Active error diagnostics and the monitoring of error codes via the Geotab fleet maintenance software will inform you in good time before vehicles threaten to break down unplanned. With targeted data on potential savings, you can actively reduce costs.
How can Geotab help you meet your bus or coach fleet's sustainability goals?
Geotab helps you mobilise your fleet towards greater sustainability requirements to meet social, economic and environmental goals and reduce your carbon footprint. Understand how much fuel your fleet is using and get important information for improving fuel efficiency and valuable insights into real-time energy management. Monitor driving behaviour and contribute to the efficiency of your fleet with an optimised driving style.
Prepare your transport services for the future!
Discover the benefits of our web-based software and vehicle tracking devices for managing your transport fleet.