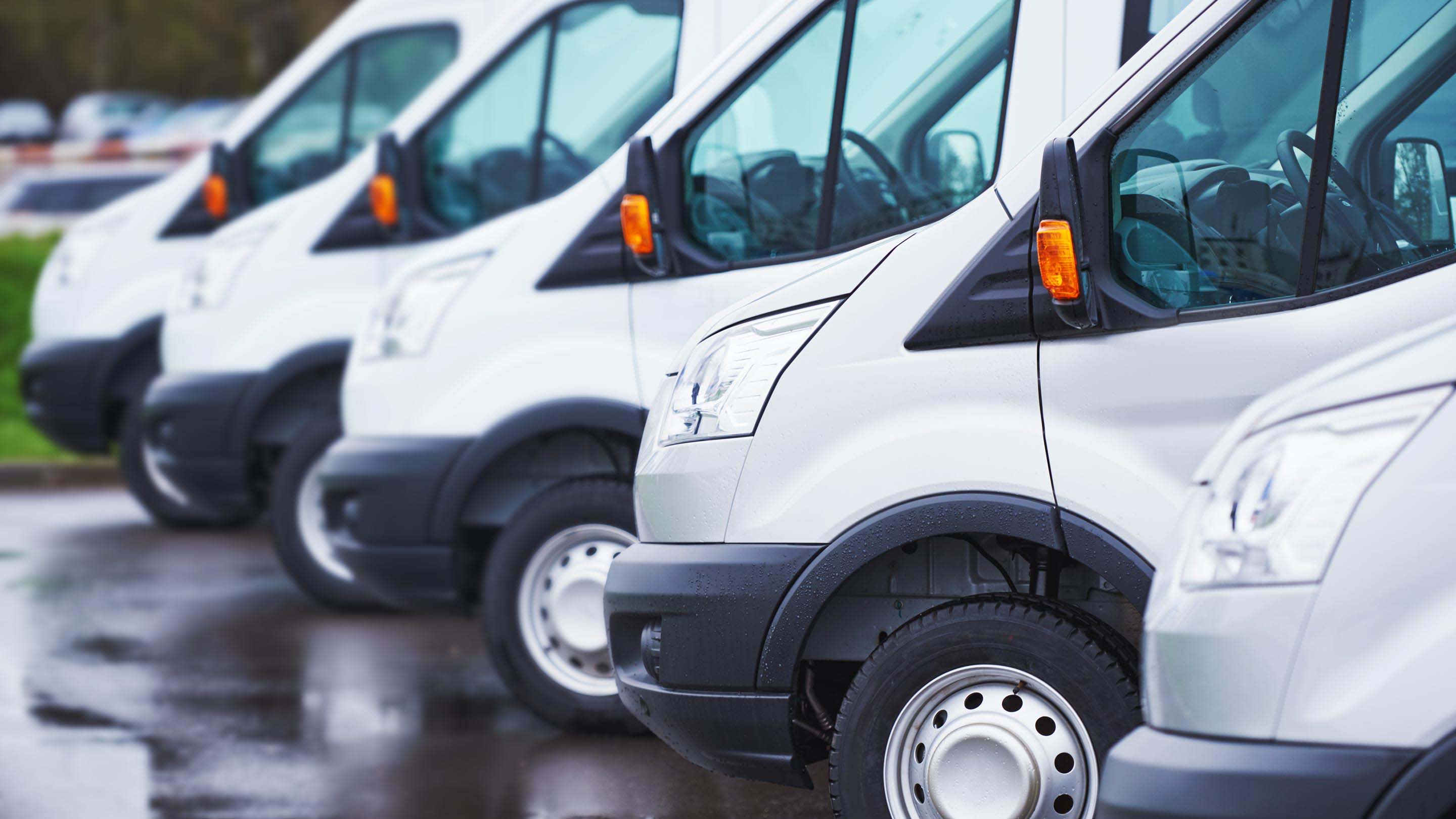 Fleet management solutions
Streamline operations and unlock powerful insights with our powerful commercial fleet management solutions.
Schedule a demo
Sustainability and EVs
Geotab offers a range of sustainable fleet solutions to help fleets reduce emissions and save money with insights based on real-world data.
Fleet productivity
Boost your fleet's efficiency with Geotab's industry-leading productivity solutions. Dive into precise real-time insights, streamline operations, and drive meaningful progress for your business.
Fleet optimisation
Geotab refines fleet operations with advanced features like secure keyless access, comprehensive fuel management tools, proactive maintenance alerts, and insightful benchmarking to drive efficiency and reduce operational gaps.
Fleet safety
Geotab prioritizes safety, transforming fleet operations with attentive monitoring and proactive alerts. Navigate every journey confidently, ensuring the well-being of your drivers and assets at every turn.
Fleet compliance
Geotab simplifes regulatory fleet compliance providing solutions that seamlessly align with regional requirements.
Expandability
Geotab propels fleet growth with adaptable software and hardware solutions and an array of tools designed to scale and enhance your fleet management capabilities.
---
Commonly asked questions
What fleet management solutions does Geotab offer?
What is fleet management?
Fleet management is a function for businesses and agencies that rely on transportation for their products or services. It is designed to control costs, manage productivity and reduce risks. The activity of fleet management can drive valuable benefits for an organization such as increasing efficiency in vehicle acquisition, fuel management, strengthening compliance, increasing employee safety, and reducing carbon emissions.
What does fleet management include?
Fleet management encompasses a wide range of functions, tools, and tasks that are employed to support businesses in managing their fleet of vehicles effectively. The goal is to improve efficiency, reduce costs, ensure compliance with regulations and more.
What makes a good fleet management system?
Comprehensive data – A top-tier fleet management system captures a vast array of data, from vehicle location to engine diagnostics. Geotab, for instance, utilizes advanced telematics to offer detailed insights into both vehicle and driver performance.
User-friendly interface – The solution should feature an intuitive dashboard that provides easy access to critical data, making it straightforward for fleet managers to monitor their operations. Geotab's MyGeotab platform is known for its user-friendly interface that enables managers to quickly gain perspective on fleet activities.
Real-time monitoring – Fleet managers should be able to monitor their vehicles in real-time. This enables quick decision-making, from rerouting vehicles to addressing immediate maintenance issues.
Robust safety features – Safety is paramount in fleet management. Systems like Geotab offer driver safety reporting and coaching tools to promote safer driving habits and reduce on-road risks.
Asset tracking – Beyond vehicles, a good fleet management system should provide insights into all tangible assets, ensuring their efficient use and security.
Customization and scalability – The ability to customize the software based on specific business needs ensures it can adapt as the fleet grows or changes.
Integration capabilities – The system should seamlessly integrate with other business software. Geotab's Marketplace, for instance, offers a variety of add-ons and integrations tailored to different industries, fleet sizes and needs.
Reliable reporting and analytics – Effective decision-making is fueled by data. A robust reporting feature allows managers to assess fleet performance, identify areas of improvement, and implement cost-saving strategies.
Environmental considerations – As sustainability becomes a growing concern and focus for many fleets, systems that provide insights into fuel efficiency or offer EV (Electric Vehicle) suitability assessments, like Geotab does, stand out.
Reliable support – Beyond the software, a good fleet management provider should offer robust customer support, training resources, and regular updates.
Security – Given the sensitivity of fleet data, the system should prioritize data protection and security to prevent breaches or unauthorized access.
Overall, a good fleet management system, like Geotab, provides an end-to-end solution that not only optimizes operational efficiency but also prioritizes safety, sustainability, and adaptability to support changing business needs.