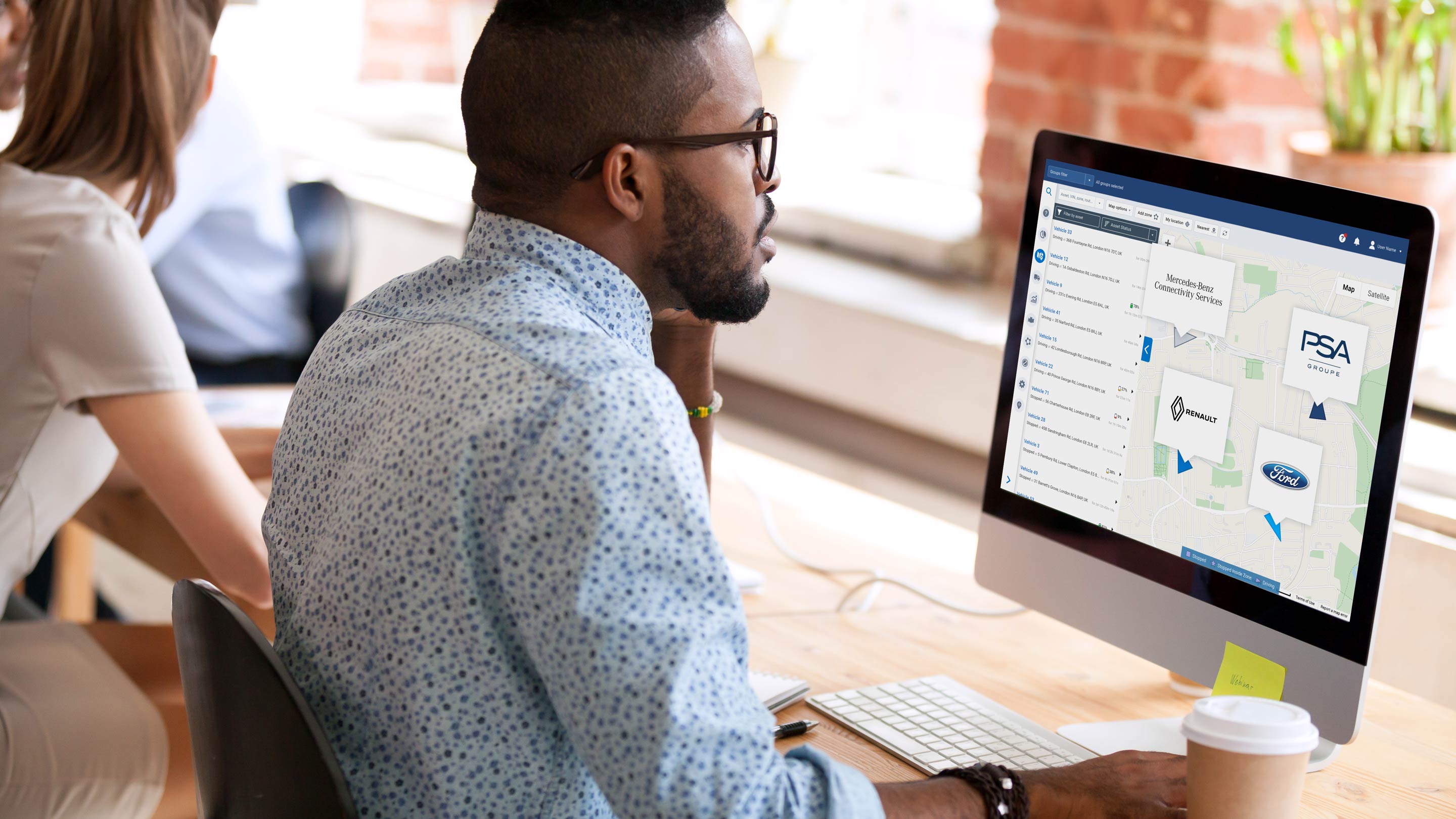 OEM Telematics Platform
Unlock the potential of embedded telematics data from one unified platform.

See our OEM Partners
Access to vehicle data without hardware costs
Geotab's OEM Data Platform allows you to view and manage all your vehicle and equipment data from one easy-to-use telematics dashboard, no matter the OEM or telematics device used.
---
Why choose OEM telematics?
Cost advantage
No device hardware or installation costs.
Flip the switch
Easy remote, contactless activation and no hardware installation means no downtime.
Access to rich, proprietary data
Access OEM-specific vehicle information from built-in, tamper-proof OEM hardware and sensors.
---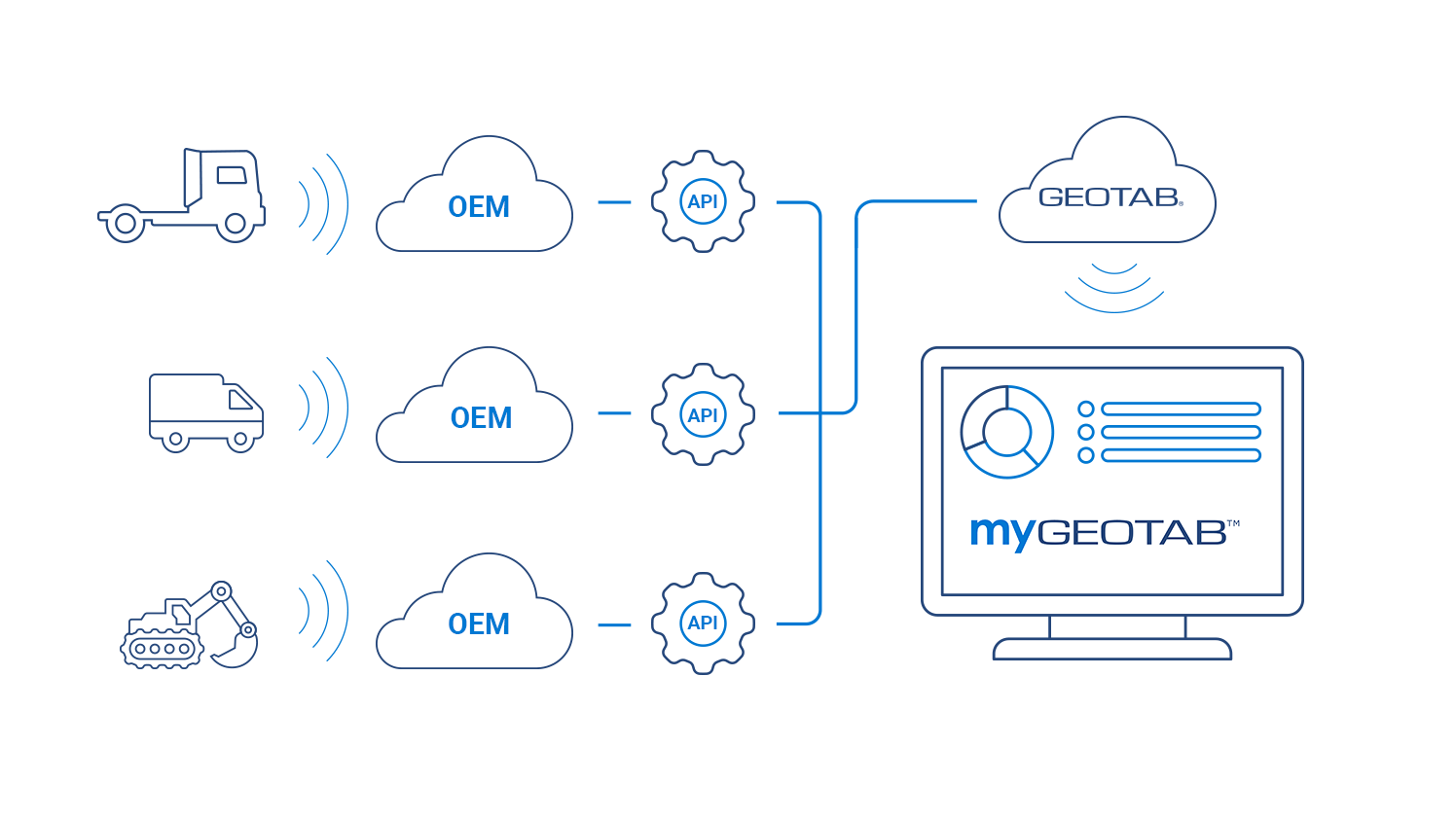 How does Geotab's OEM Data Platform work?
The Geotab OEM Data Platform makes it possible to integrate third-party information from OEM vehicles and equipment into MyGeotab.
Simplify mixed fleet management
Geotab is rapidly expanding its list of integrated partners to provide fleets with different makes and models of vehicles and equipment with the solutions needed to oversee an entire fleet in one portal.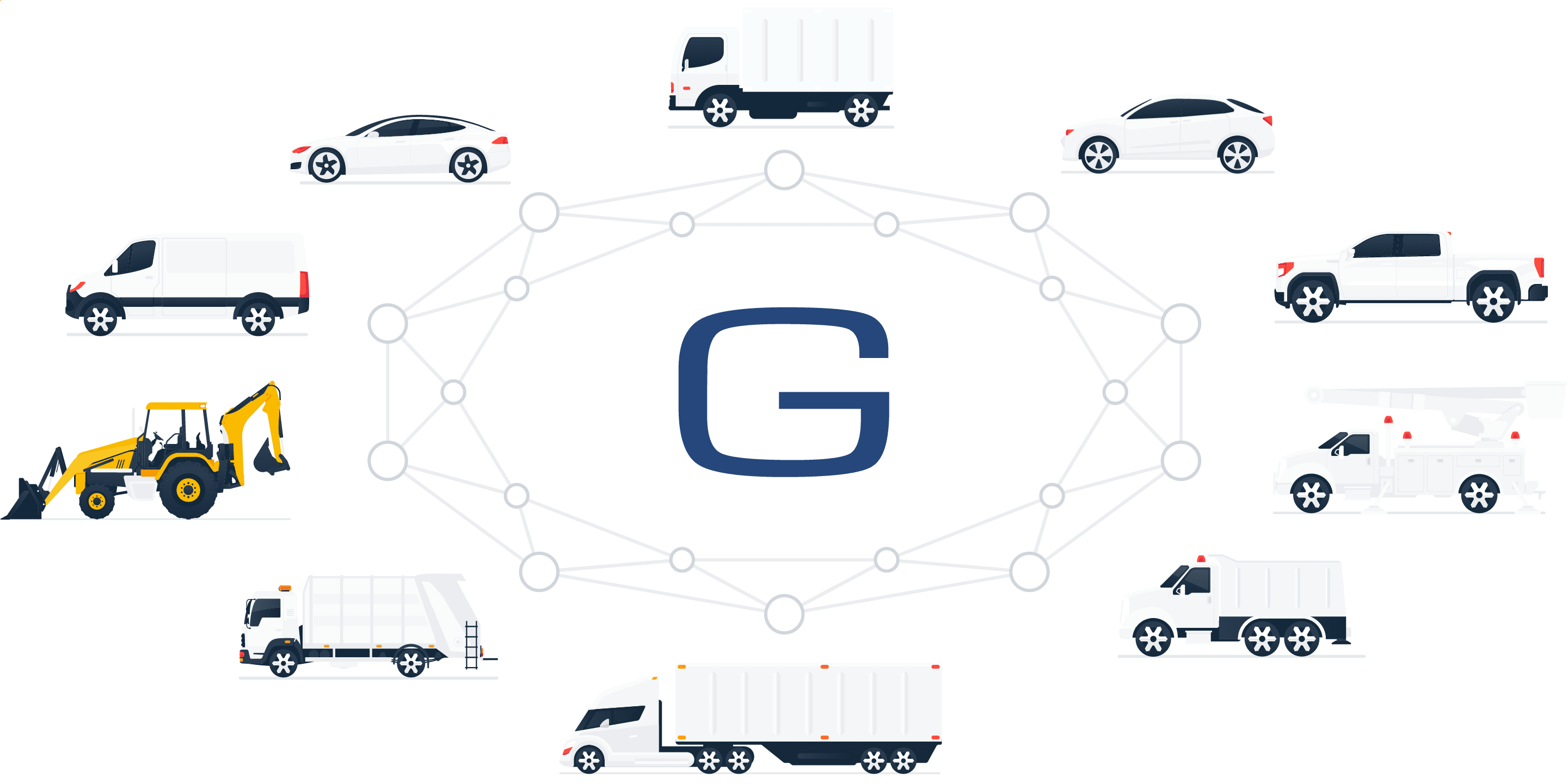 Ready to connect your fleet?
Let us show you how simple it is to access rich OEM data.