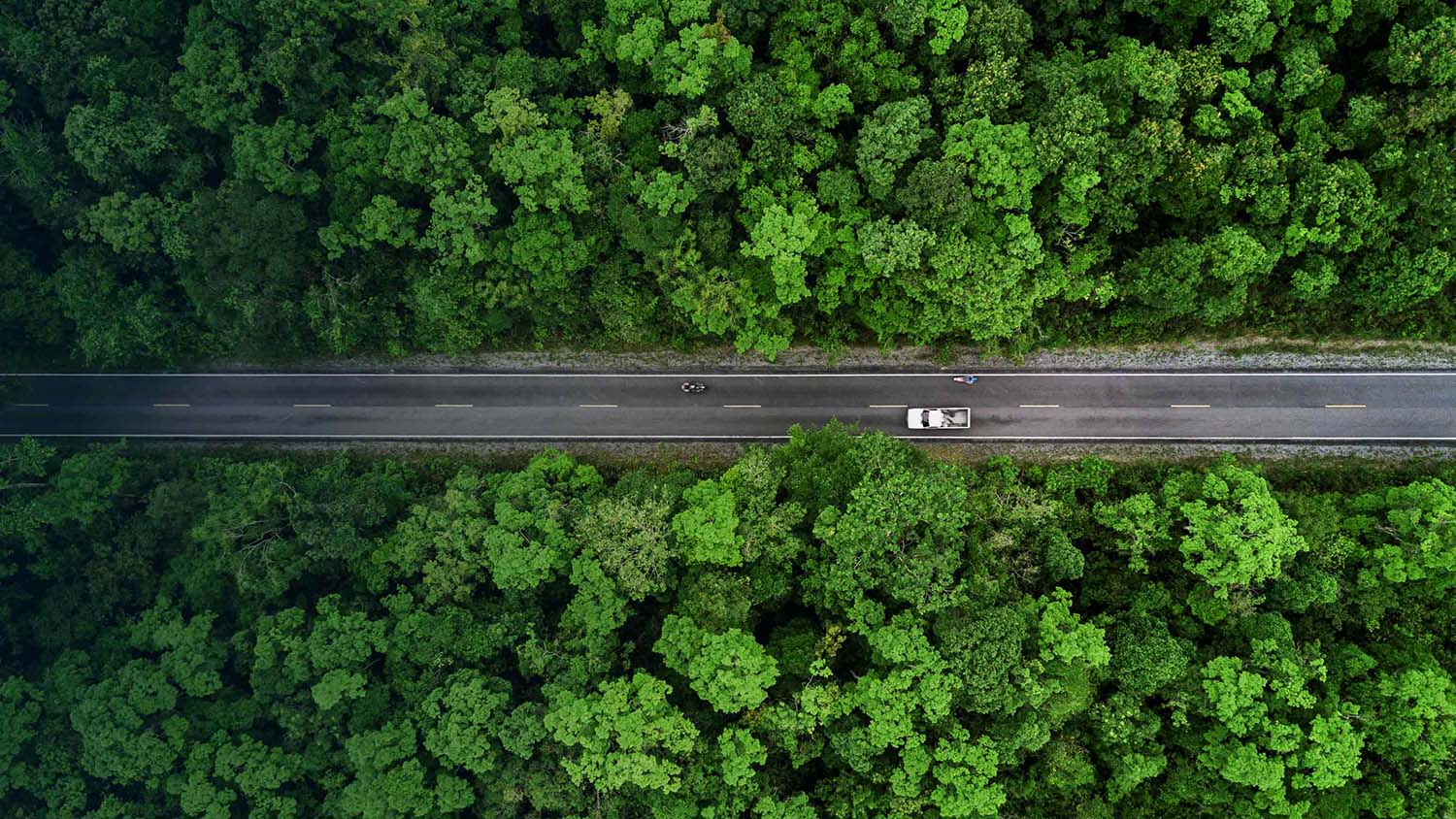 Green fleet practices
Ensure safer and greener driving behaviour through MyGeotab and its features.
Request a demo
Green Fleet Dashboard
This Add-In is available on the Geotab Marketplace and allows you to measure CO2 emissions from fleets. Creating and analysing reports helps you to monitor and accordingly reduce your fleet's emissions.
Learn more about the Green Fleet Dashboard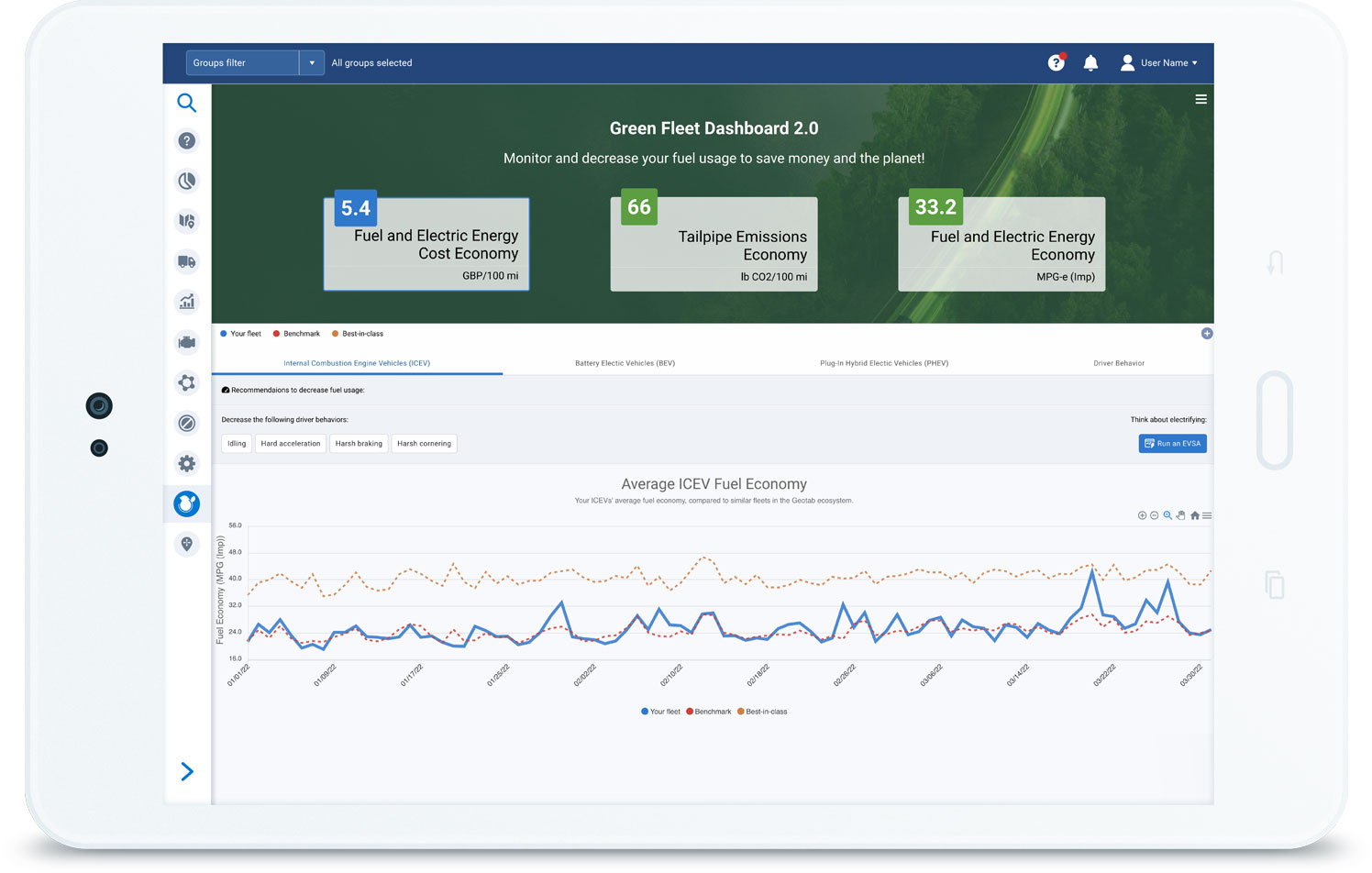 ---
---
Green fleet resources
Green fleets are focused on sustainability and lowering their environmental impact through initiatives such as, the reduction of fuel consumption and idling, and electric vehicle adoption. Discover ideas for your own green fleet strategy.
---