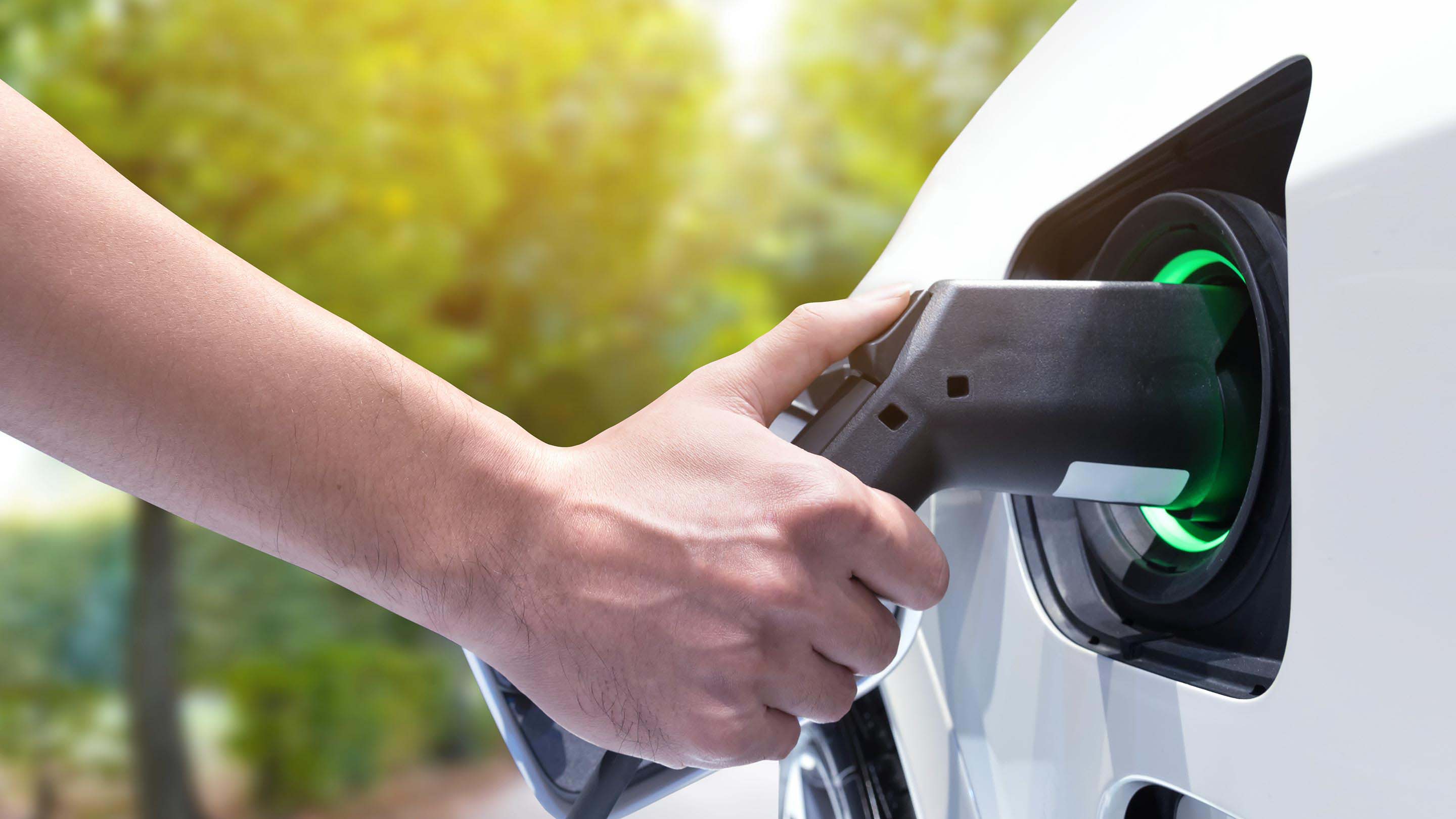 Electrify your fleet with confidence
Take the complexity out of electrifying your fleet with industry-leading support.
Schedule a demo
---
Your fleet electrification partner
---
Get support for the most EVs
Unlike internal combustion engine vehicles, EVs don't conform to industry standards. This makes it difficult to access their data. Geotab is committed to supporting new and in-demand vehicles and now supports over 300 EV models. We give you the information you need to make real-time decisions for your fleet – today and in the future.
Go electric with confidence
Conduct an EV Suitability Assessment to discover the full potential of electrification. Get an in-depth analysis based on your fleet's real-world performance data.
Identify which vehicles are best suited for EV replacement
Forecast your potential cost savings and CO2 reduction
Receive market-specific EV model recommendations
---
Optimise electric fleet operations
Adding EVs to your fleet is only the first step on your electrification journey. Learn how you can optimise your operations and get the most out of your investment.
---
Know your EV charging costs
Discover the true cost of charging your EV by reviewing electricity rates based on location and time of day.
Calculate charging costs across the fleet or by vehicle, location or driver
Optimize charging costs with historic electric demand and cost curves
Review charging logs to reimburse drivers who charge at home
Explore charging integrations
Manage EV charging demand at scale with integrated EV data and load management solutions.
Assure EVs are ready, by charging based on state-of-charge
Combine vehicle and charging station data for in-depth insights
---
Fleet Electrification Knowledge Center
Support for driving electrification forward in your fleet
Geotab's Fleet Electrification Knowledge Center combines resources, tools and fleet success stories to help guide your electrification journey.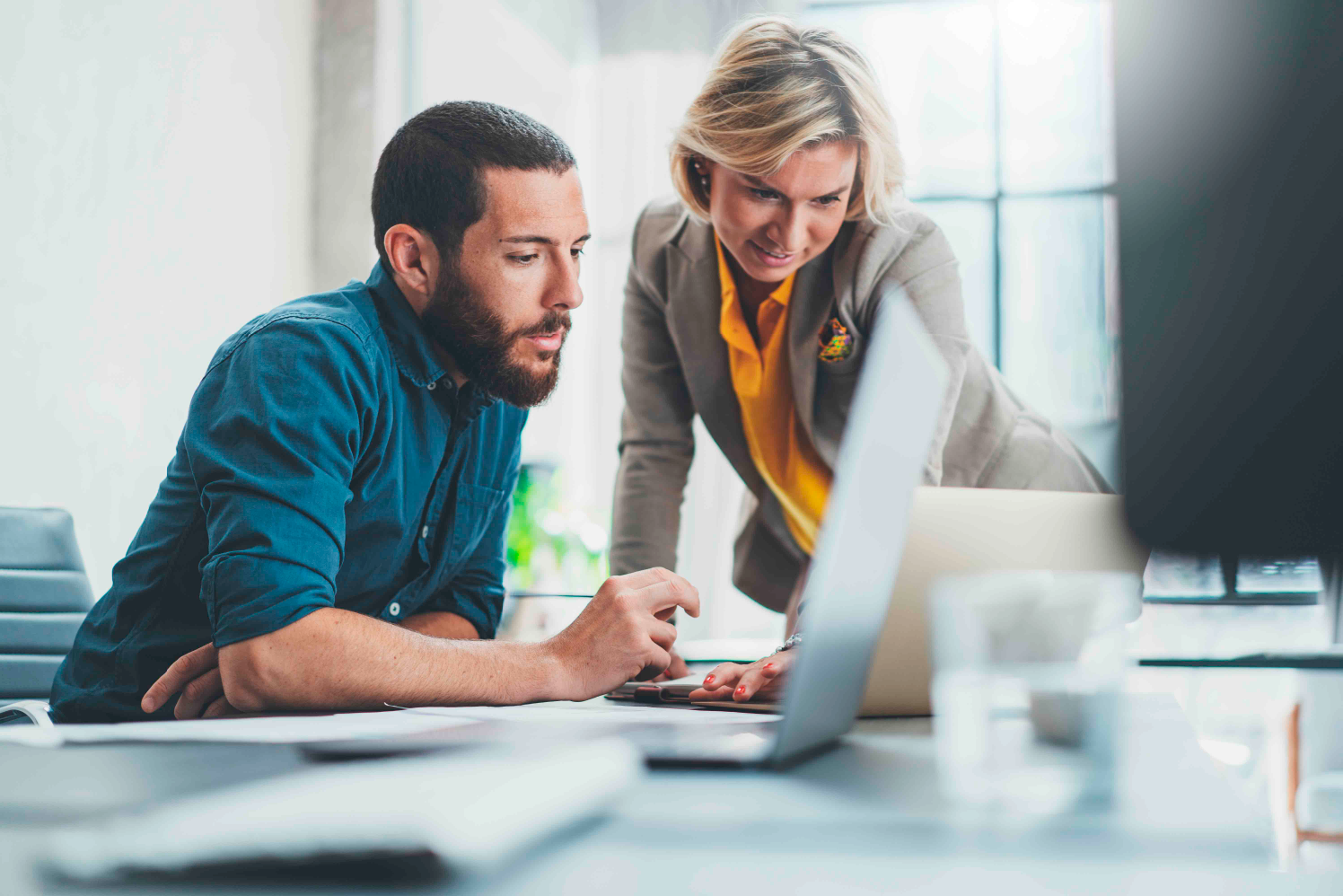 Fleet electrification resources
From adoption to operation, Geotab is your partner for your entire electric fleet journey. Understand the benefits of fleet electrification, how to start adding EVs to your fleet and learn more about how to effectively manage their operation.
---
Commonly asked questions
What is an EV fleet?
An EV fleet contains vehicles that run partially or completely on electric battery power. EV fleets can include battery electric vehicles (BEVs) and plug-in hybrid electric vehicles (PHEVs). Electric vehicles are a more sustainable option compared to internal combustion engine vehicles (ICEs).

For more information on EV fleet technology, download our eBook, The complete fleet electrification roadmap.
What is fleet electrification?
Fleet electrification refers to the transition of fleets from internal combustion engine vehicles to electric vehicles (EVs). Electrifying a fleet will reduce emissions and fuel costs while increasing operational efficiency. Electric vehicles also allow fleets to operate within government mandated low or zero emission zones.
What is PHEV and EV?
An electric vehicle (EV) refers to any vehicle that is propelled in part or solely by an electric motor. A plug-in hybrid electric vehicle (PHEV) is a type of EV which is propelled by both a fuel internal combustion engine (ICE) as well as an electric motor. It can be charged by plugging in but also has an internal combustion engine that runs on liquid fuel. This helps to either propel the vehicle or powers the battery as a generator. Fuel supplements the battery as a power source, effectively extending the range. Some PHEV models only use fuel when the battery is depleted.
What are the advantages of having an EV fleet?
There are several advantages to having an EV fleet. These include:
Regulatory compliance / emission reduction mandates
Total cost of ownership and improved operational ROI
Reduction of fuel use
Lower maintenance costs and increased reliability
Lower cost of electricity in comparison to fossil fuels
To learn more, download our eBook, The complete fleet electrification roadmap.
Why is EV performance reporting important?
EV performance reporting is important because it helps create a better picture of how an EV fleet operates. Reports can help track range, state of charge, battery levels, temperature, battery degradation and more.

To discover Geotab's EV performance reporting options, visit the Electric Vehicle Marketplace page.
How can Geotab support an EV fleet?
Geotab supports EV fleets by providing tools like the Electric Vehicle Suitability Assessment (EVSA), which helps to guide fleets on how to electrify their current fleet based on their unique business case. We also offer extended electric vehicle make and model support. With multiple EV reporting options and real-time data on battery charge percentage and charging status, Geotab can help support your fleet's EV needs.

To learn more, visit Geotab's Electric Vehicle Tracking solutions page.
What are the advantages of Geotab's EV fleet management software?
Unlike traditional vehicles, electric vehicles do not adhere to mandated telematics data standards, making data access difficult. At Geotab, we've established unique capabilities to access crucial EV data by working directly with manufacturers to provide your EVs with excellent data support today and in the future as your EV fleet grows. Operate your electric vehicles with confidence, knowing that your reporting contains no data gaps and that your performance queries are answered using the world's largest EV dataset.
What is EV fleet management?
EV fleet management refers to the monitoring of EV fleets. You can use EV fleet management technologies to view, monitor and manage fleet activity, as well as provide help to drivers when needed. At Geotab, our EV charging software can be adapted to your specific needs.

To learn more about Geotab's EV fleet management solution, Request a Demo today.
Are there any electric trucks on the market?
Several automotive manufacturers are working to release electric truck options in the near future. Pre-orders are also available for certain makes and models.

That being said, there are several transit and last-mile delivery vehicles available.
Can Geotab connect to the OEM technology of electric vehicles?
Geotab believes in the future of open platforms, to allow customers to benefit even more from the services it provides. That's why it has developed the OEM data platform, as vehicle manufacturers now fit their latest models with telematics devices. Geotab's OEM platform therefore allows the manufacturer's proprietary device data to be incorporated into MyGeotab, giving consumers access to more comprehensive vehicle status information. To incorporate this data, you simply need to activate the telematics solution and register the device in the MyAdmin section of MyGeotab.
What kind of customer service do you receive with Geotab services?
Customer service is extremely important to Geotab, so we have various different ways in which we support you and answer your questions. You can post or search for your question on the Geotab forum, watch tutorials on the main website, or contact your provider through the MyGeotab help section.
On which electric vehicles can I use Geotab services?
Geotab currently supports more than 300 makes and models of electric vehicles. Explore Geotab's EV model support here.
Take the next step in your fleet electrification journey
Whether you are looking to understand where EVs will fit in your fleet or you want to optimize their operations, Geotab is here to help you on your fleet electrification journey.