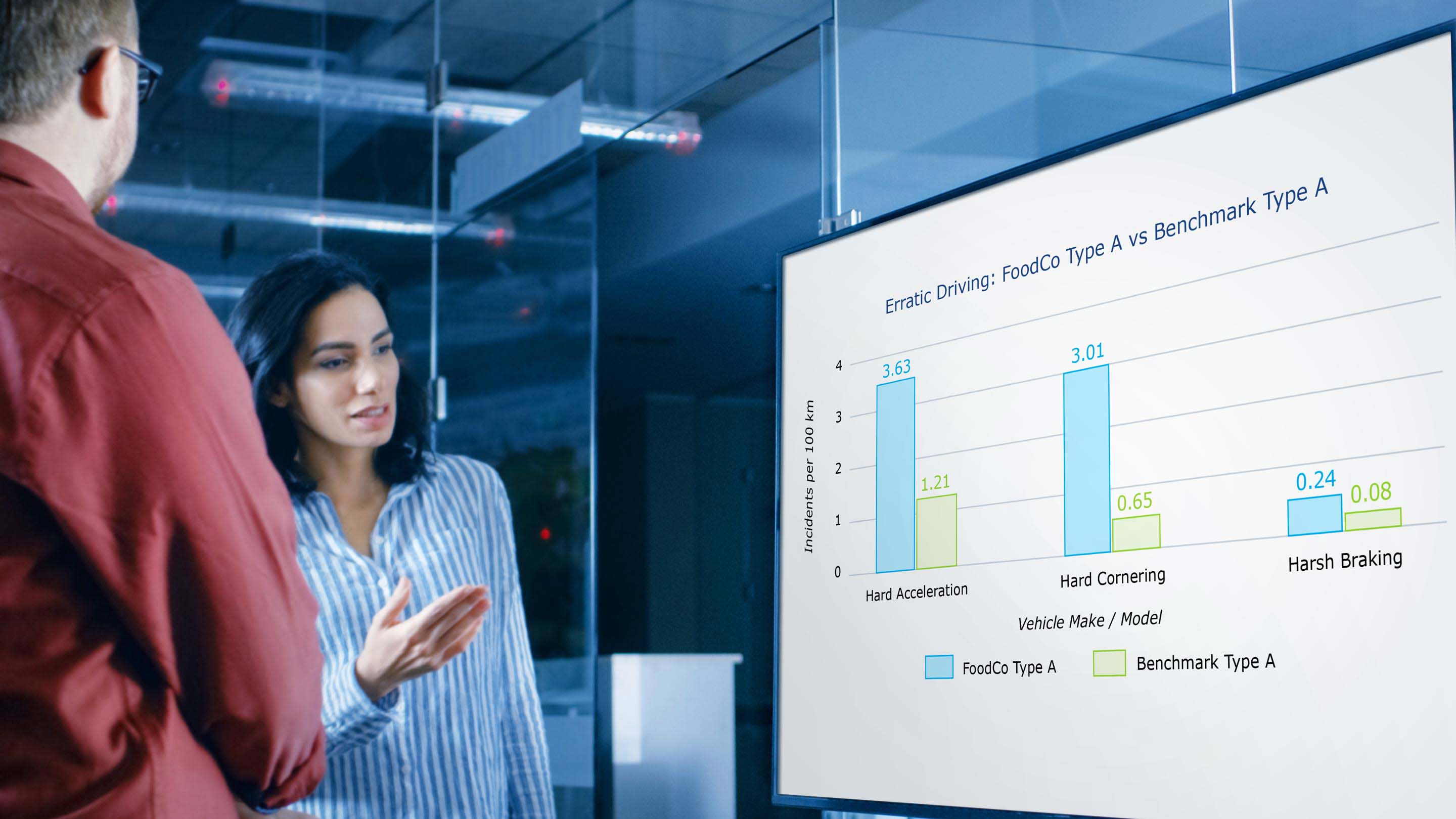 Fleet benchmarking
How does your fleet stack up to the competition? Take your fleet to the next level with our fleet benchmarking reports.
Request a demo
What is fleet benchmarking?
Fleet benchmarking is a trusted strategy for evaluating and improving operations based on a fleet's driving patterns. Measure your current performance and track progress towards goals, or compare your fleet to like fleets. With telematics, users are able to gather large volume and variety of data, set unique fleet goals and make necessary adjustments.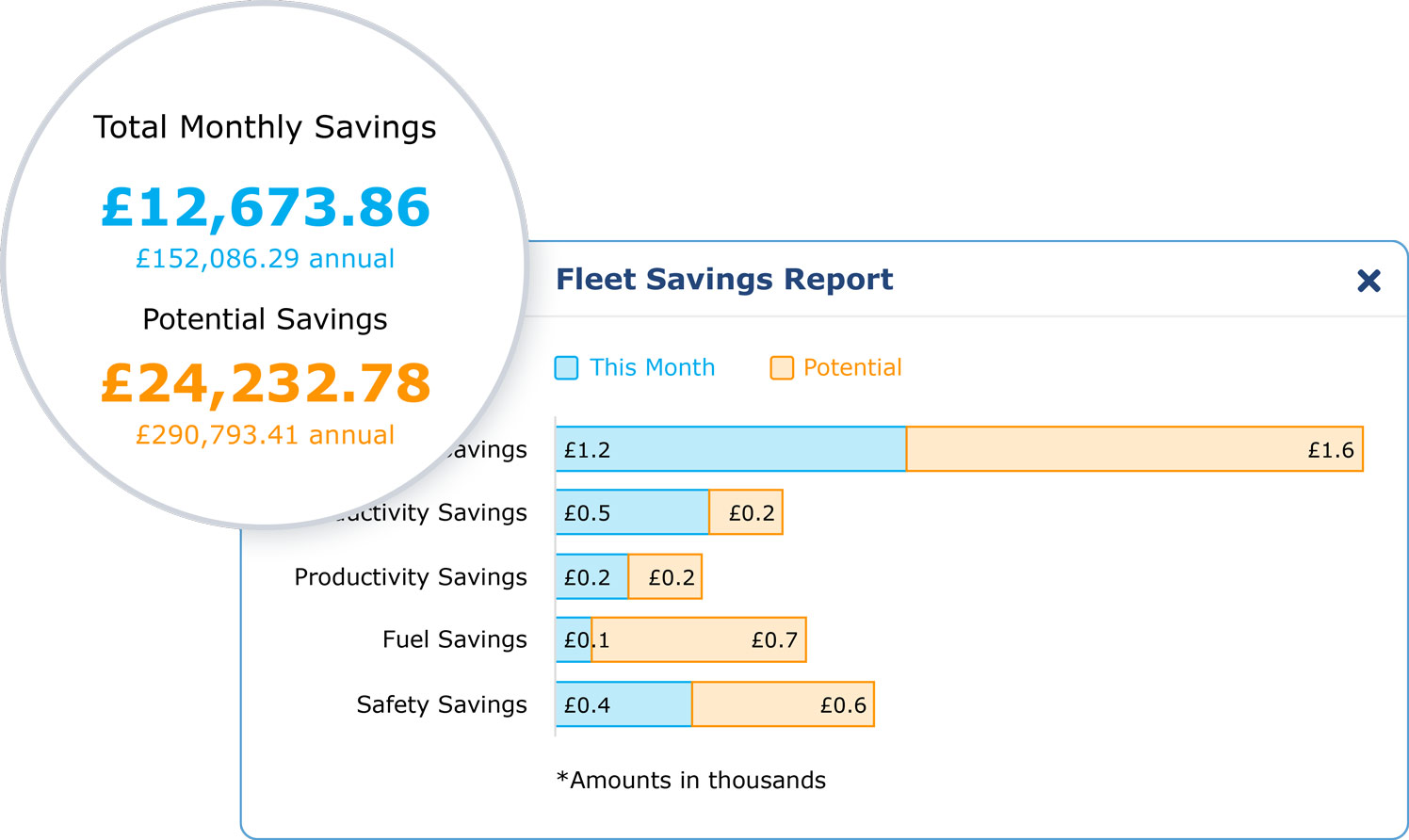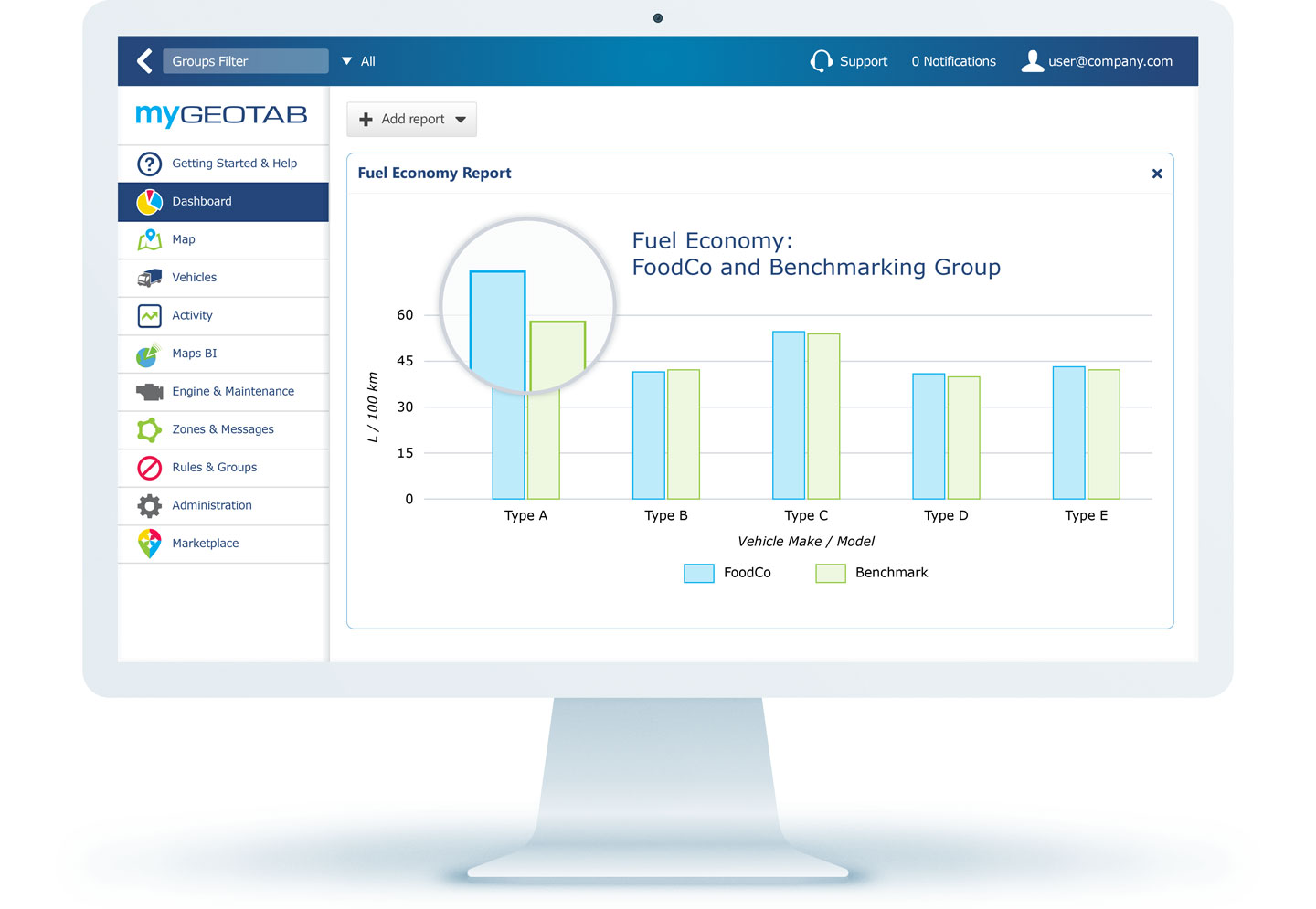 Compare your fleet
Turn data into a business advantage. Tap into Geotab's intelligence data to compare your fleet to others of similar size, composition, geography and driving pattern. See where your fleet can improve or drive down costs. Deliver measurable value to your organisation.
Benchmarking data
Fleet benchmarking doesn't have to be complicated. Geotab's open platform offers you access to rich, high quality data on your fleet vehicles and drivers. Track key performance metrics such as fuel usage, fuel economy, idling, harsh driving events and much more.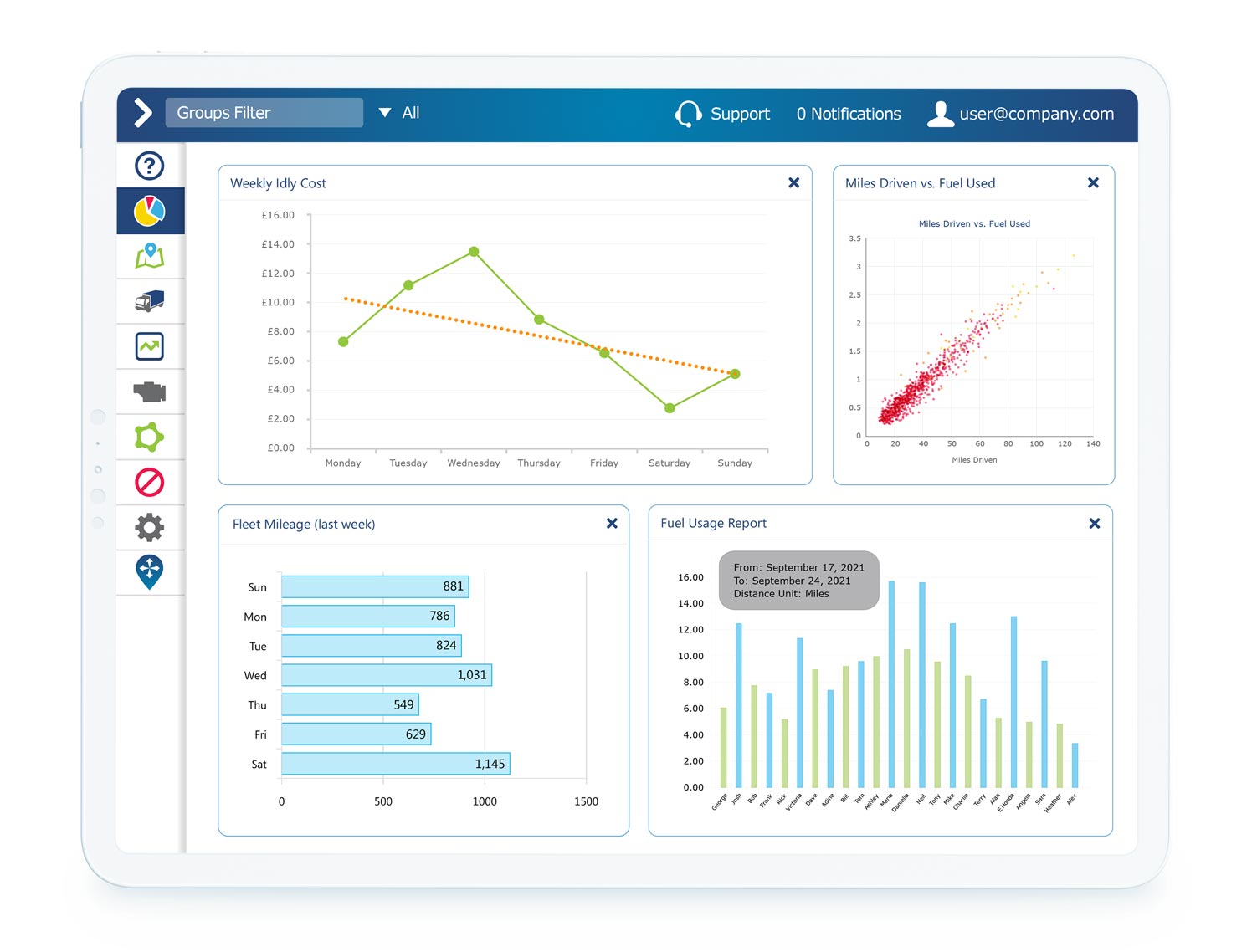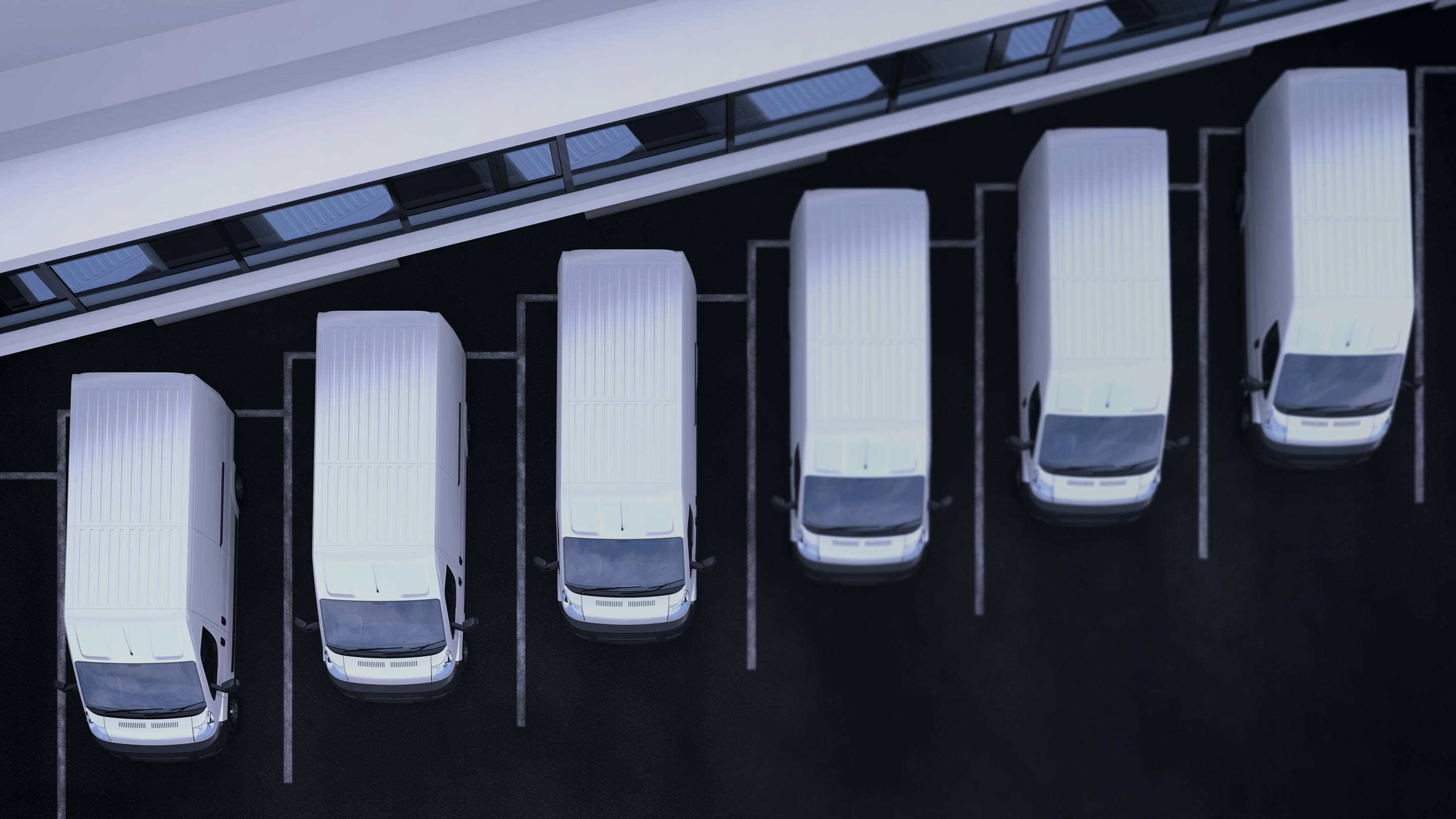 Measure fleet performance
Each fleet is unique and finding the optimal benchmark for your fleet can be a challenge. Our advanced machine learning algorithm finds the best vehicles and fleets to benchmark against based on your fleet's driving pattern. Fleets from the same kind of company in the same industry may operate differently, resulting in a different driving pattern. Likewise, fleets from a different industry may drive similarly and have the same kind of fleet optimisation goals. All these items are taken into account when we benchmark your fleet against others.
Learn about your unique driving pattern and vocation
Obtain unique fleet benchmark recommendations
Find new efficiencies
Uncover gaps
Identify strategic savings opportunities
Pinpoint areas of improvement
Take control with advanced driver coaching
See our solutions in action
White paper
Performance benchmarking with big data
The value of big data lies in how well an organisation is able to draw insight from data and turn it into measurable revenue generation or cost savings. Although there are a number of ways to do this, this white paper focuses on extracting value from benchmarking, using a standard approach as it relates to the world of IoT-connected devices and big data.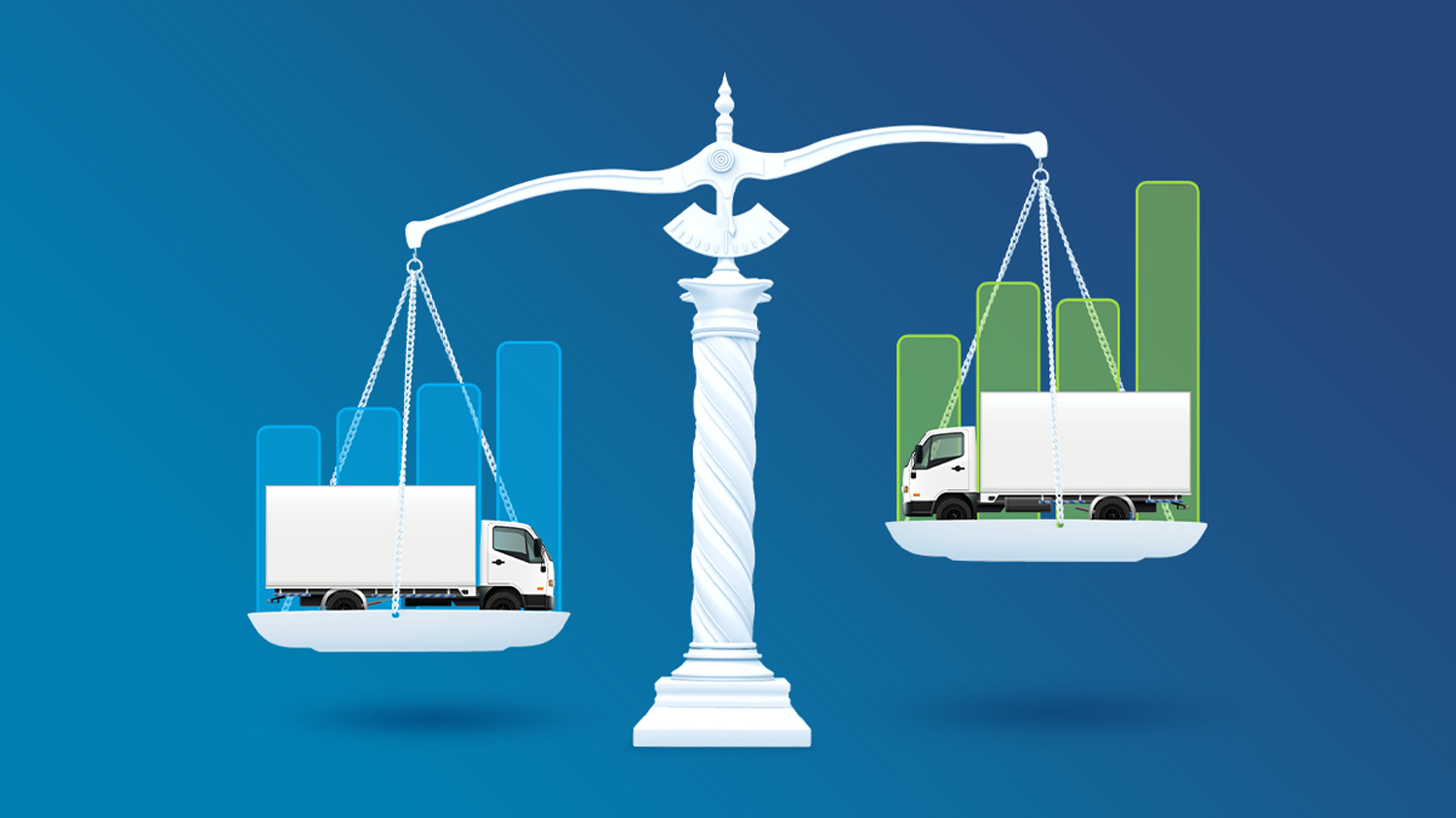 See how your fleet measures up.
Benchmark your fleet against the rest and improve your organisation's performance.