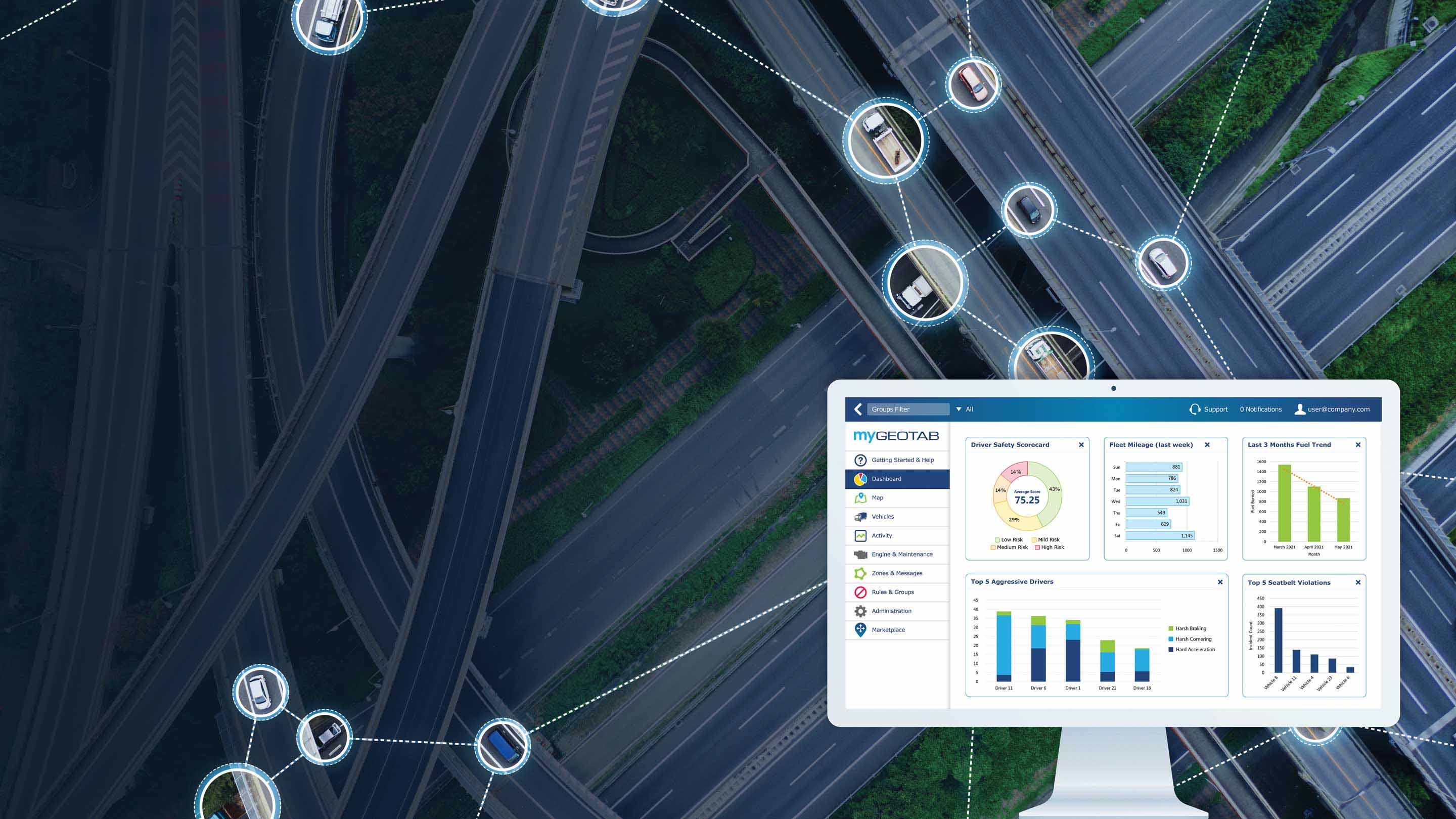 Connected vehicle solutions for your fleet
Connecting you to the vehicle and asset data you need to manage your fleets in one secured and scalable platform.
Request a demo
Connected vehicles - the basics
A connected vehicle is equipped with mobile technology, and therefore "connected" via the internet. Telematics is also used to connect cars, by means of a small device that plugs into the vehicle, or through embedded technology. The telematics device acts as an Internet of Things (IoT) hub which sends vehicle data to a cloud service, where it can be processed and accessed by the vehicle owner or fleet manager.
---
Connect any vehicle type, any fleet size, any mix
Whether you have a brand new connected vehicle or a 10-year-old van, you can connect and centralise your data into one unified platform with Geotab's world-class fleet management application, MyGeotab.
---
---
What assets and hardware can you connect?
Any make or model of vehicle
Electric vehicles and hybrids
Powered and non-powered equipment
Camera and video hardware
Sensors
Third-party hardware
Request a demo
Many data sources. One centralised platform
Geotab's connected vehicle solution pulls the data from all connected assets and centralises them onto Geotab's award winning fleet Geotab's fleet management and tracking system, making management simple.
Connected vehicle resources
Connected car solutions are used by businesses across the world, benefitting productivity, efficiency and sustainability. Read about connected vehicle solution trends and discover strategies to unlock value from connected vehicle data.
---
Do more with your data
Expand
Choose from hundreds of hardware and software solutions, developed by our trusted Marketplace Partners that seamlessly integrate with the Geotab platform.
Integrate
Funnel your data into your existing operation critical software, such as payroll, SAP, TMS and more.
Create
Create phone and tablet apps or custom reports with Geotab's Software Development Kit (SDK).
Customise
From customisable rulesets and trend reports, to configurable notifications and mapping, view your data the way you want, when you want it.
---
---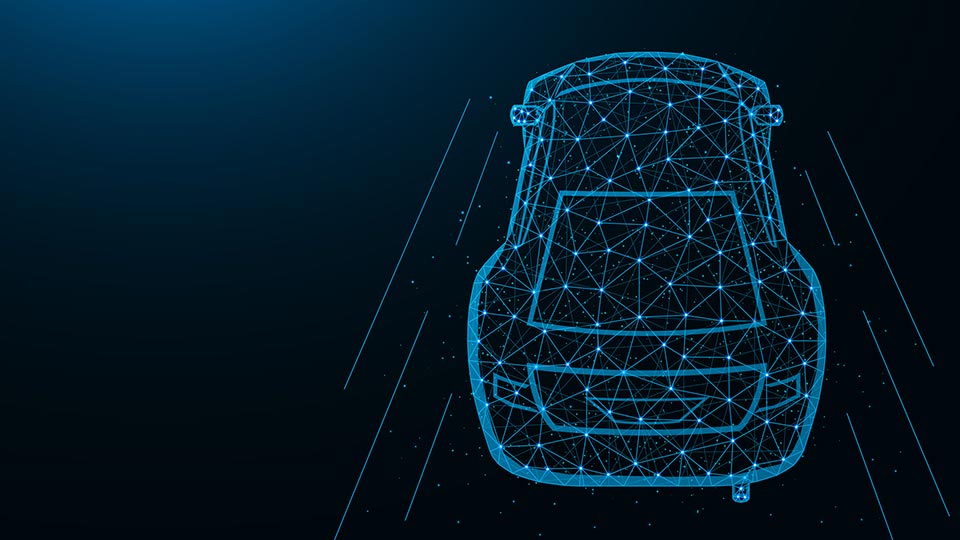 Blog
What is a connected vehicle?
Connected cars have opened up a world of possibilities for enhancing vehicle performance.
Read the post
---
---
---
Commonly asked questions
What is a connected vehicle?
A connected vehicle is a vehicle equipped with mobile technology to connect it with external applications through the Internet. Using telematics devices or embedded technology, a vehicle can send data to a cloud service, where it can be processed and accessed by the vehicle owner or fleet manager.
To learn more about connected vehicle technology,
read our blog post
.
What is the future of vehicle connectivity?
There is no one focus for future connected vehicle technology, but it is likely that vehicles in the not-too-distant future will all be connected, transmitting data and "interacting" with the road and every other vehicle around them. One area of growing interest is self-driving vehicles, but even before then, connectivity will make roads safer by allowing vehicles to effectively avoid hazards and interact with their environment more intelligently.
How does a connected fleet benefit owners and drivers?
Connected fleets bring multiple benefits to fleet managers and owners, including:
• Tracking factors that influence fleet
productivity
, such as idling time, driving time, customer visits or ignition locations.
• Detecting risky driving behaviour such as harsh braking, speeding or sharp cornering. • Accessing vehicle health data to minimise the risk of unexpected, and potentially dangerous, vehicle failure.
• Getting precise data on fuel usage and inefficient activities like idling in internal combustion engine vehicles (ICEs) or monitoring
charge levels
, range and
battery degradation
in EVs.
---
Ready to connect your fleet?
Let us show you how simple it is to connect your fleet vehicles with Geotab.