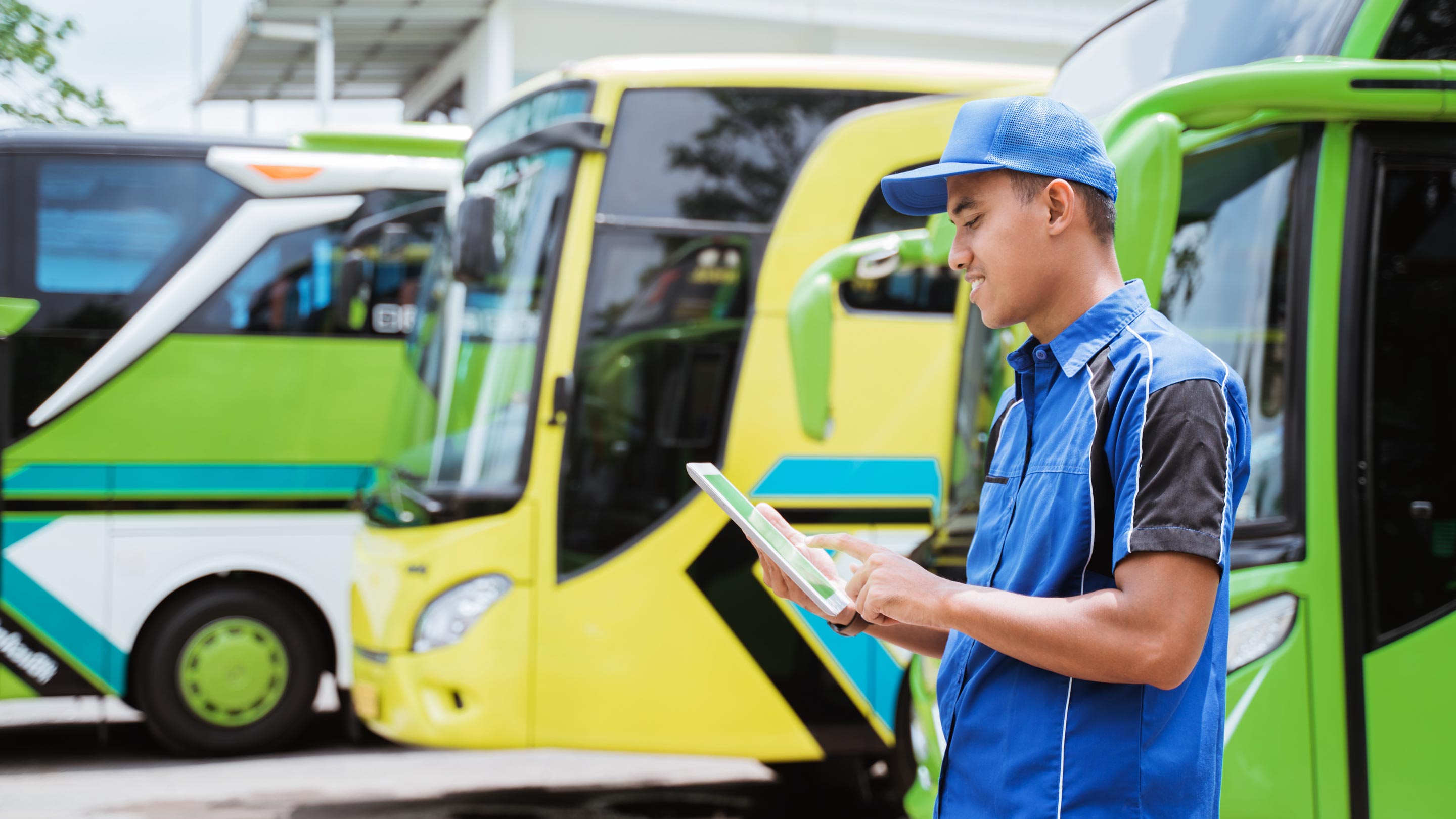 Passenger transport fleet management solutions
Take complete control of your fleet operations and provide excellent passenger service with help from Geotab telematics.
Request a demo
What can Geotab do for your bus and passenger fleet?
Safer passengers
Proactively manage fleet maintenance to keep vehicles running smoothly while monitoring driver behaviour to promote safer driving.
Lower operating costs
Improve fuel efficiency by gaining visibility into fuel usage trends, engine performance data and wasteful driver behaviour.
Increased vehicle uptime
Live monitoring of vehicle engine data and fault codes eases the transition from reactive to proactive maintenance.
---
Reduce fuel consumption and CO2 emissions
Actively control fuel usage and improve eco-driving performance to reduce fuel consumption and associated climate and health-impacting exhaust emissions. Then accurately measure your progress towards your sustainability commitments. Get the insights you need to reduce your fleet's CO2 emissions and to plan for electrification, improving local air quality .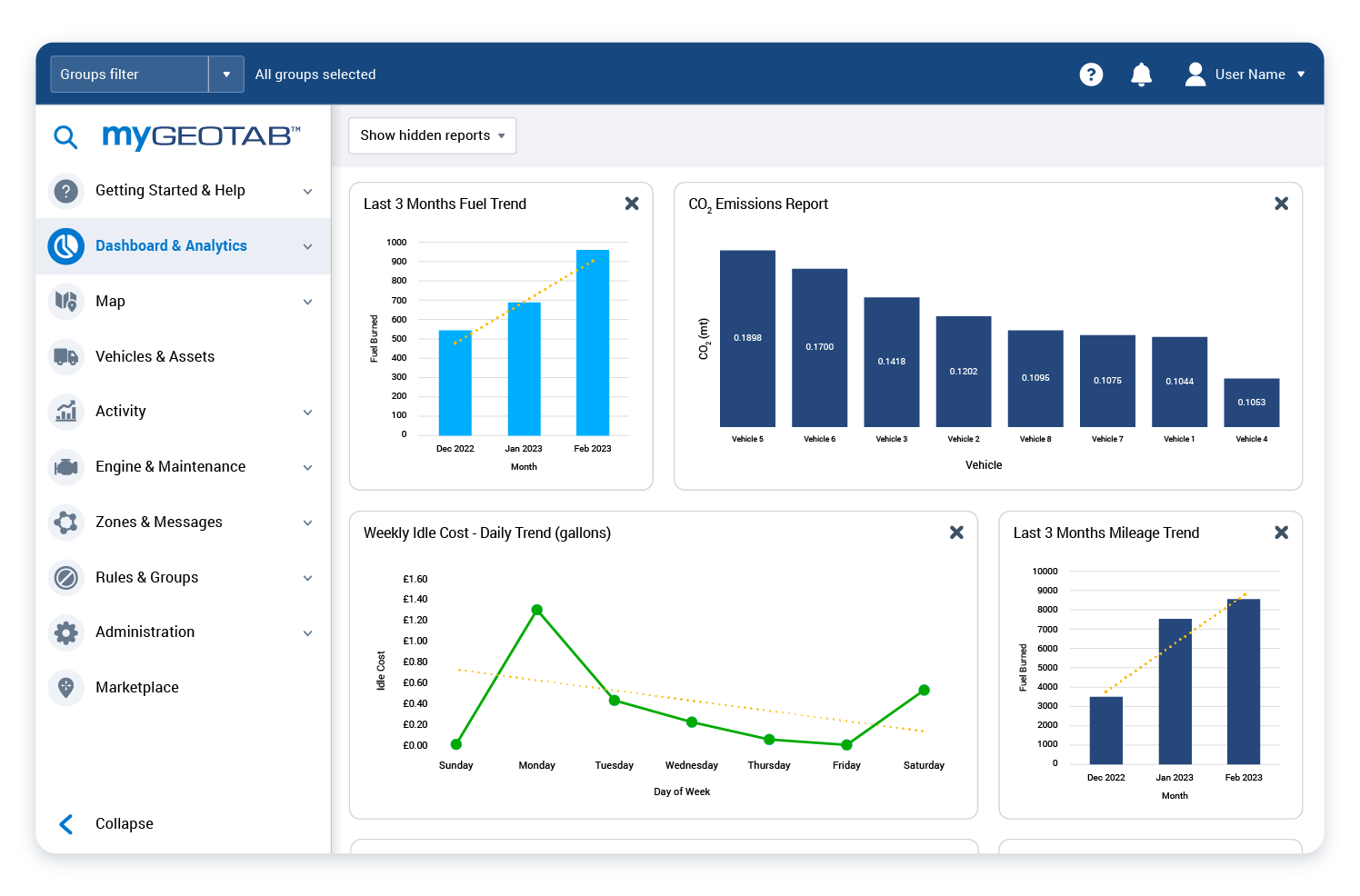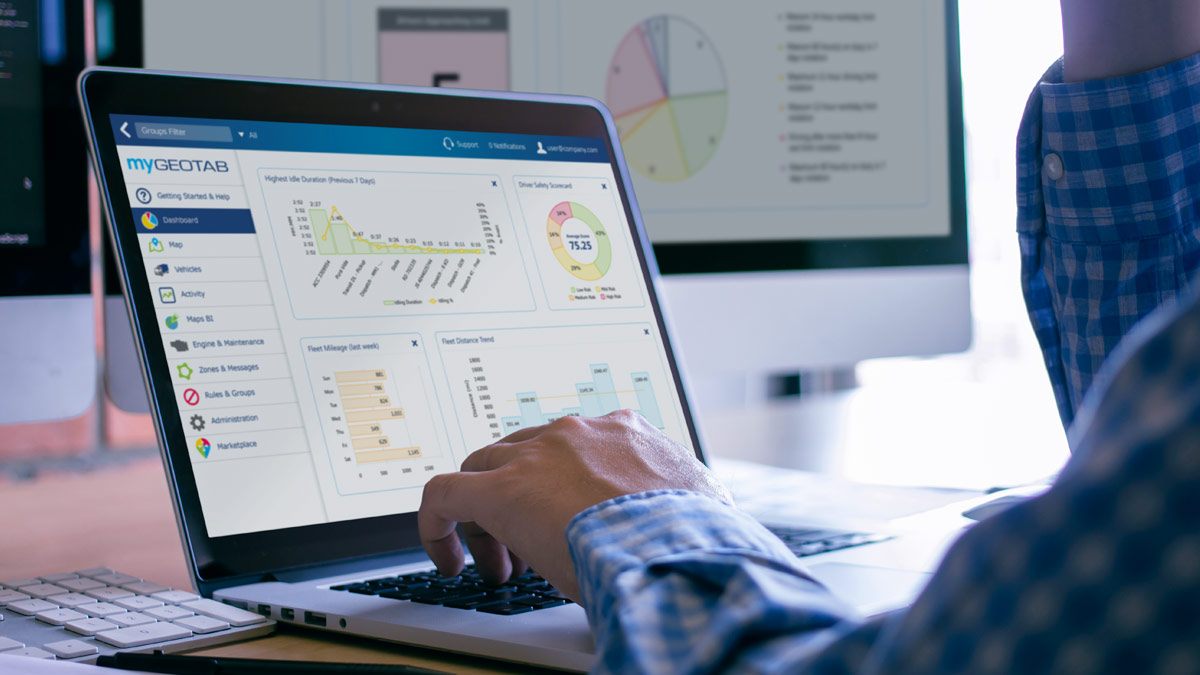 Improve the productivity of your passenger transport fleet
Geotab's fleet maintenance software provides your maintenance team with live access to the vehicles' diagnostic faults and critical engine data. This enables your workshop to prioritise repairs and resolve minor issues before they become larger and more expensive. It also helps them to reduce vehicle downtime and prevent expensive and unnecessary breakdowns that would otherwise impact productivity and service quality.
Make your drivers safer and happier
Provide your drivers with near real-time feedback on aggressive or stressed driving behaviour, in order to increase their safety and that of your passengers and the community. Reduce fuel and energy consumption, and maintenance costs with less vehicle wear and tear, due to your drivers' new relaxed driving style.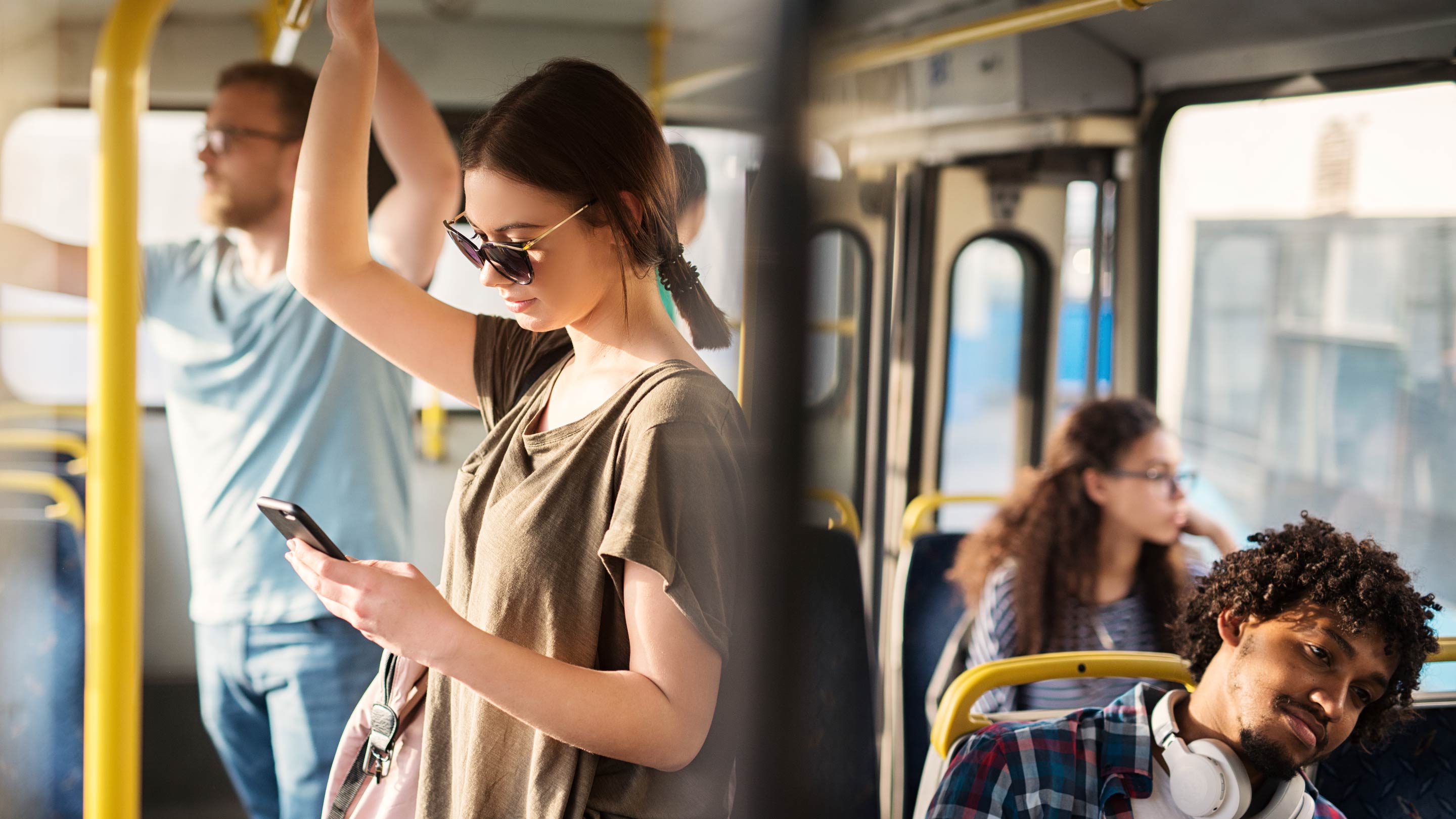 Increase fleet efficiency to provide an optimal passenger service
When your business is transporting passengers, the safety, optimisation and maintenance of your fleet is paramount. Geotab's fleet management solutions provide you with current, actionable insights to keep your vehicles in peak condition and your business running smoothly. The result is an exceptional passenger experience with timely and reliable operations, increasing your likelihood of repeat business.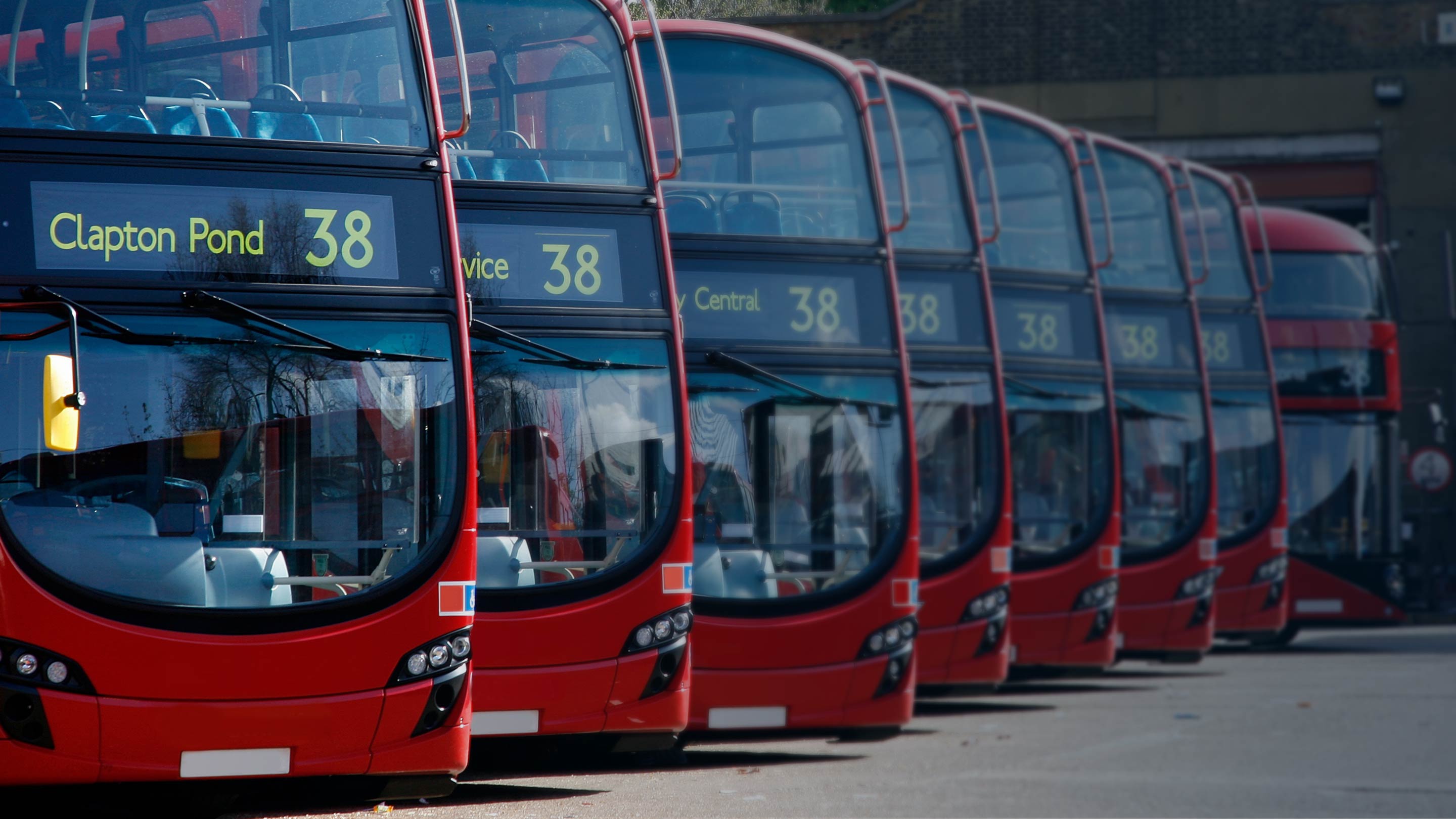 The Geotab advantage
Improve fleet safety and collision support for drivers and reduce insurance premiums with active insights from integrated dash cam solutions
Reduce vehicle downtime and maintenance costs with a predictive maintenance programme informed by error codes and critical engine data
Give your passengers a smoother, safer experience with on-the-spot driver feedback on stressed behaviour
Enhance driver performance by enabling friendly competition, based on safe driving performance criteria
Ensure easy compliance with working and driving time regulations with our remote tachograph download solution
Provide excellent customer service with current visibility across your entire fleet, including live data on vehicle condition and route adherence to improve on-time performance
Reduce fleet fuel consumption and CO2 emissions by actively monitoring idling rates and fuel usage and economy in the Green Fleet Dashboard
Get support on your electrification journey with accurate insights on the energy consumption, charging activity and state of charge of your electric vehicles
View brochure
---
Frequently asked questions
How can Geotab's fleet management software help transport operators?
Geotab's fleet management software helps your business in four core areas. Your drivers benefit from on-the-spot training and support to improve their skills and make them safer. Your passengers benefit from a more reliable and smoother service, increasing the likelihood of repeat business. Your company benefits from reduced operational costs and greater oversight and control. And your fleet can meet its sustainability objectives with active insights to help you reduce fleet fuel consumption and make the transition to electric.
What makes Geotab different from other fleet management software providers?
Geotab's fleet management platform MyGeotab is robust, safe and scalable, with advanced security features that enable it to be certified against rigorous encryption, authentication and compliance standards. It is compatible with over 9,000 internal combustion engine (ICE) vehicles and hundreds of electric vehicles. We also operate an agnostic data model, meaning we work directly with OEMs, ensuring maximum compatibility for mixed fleets.

Advanced diagnostics and curve logic data science intelligently gather live vehicle data for continued enhancements and features. Geotab's patented curve logging algorithm increases the accuracy of vehicle data logging to enable fleets to operate with greater efficiency, and our continued innovation in AI models drive actionable insights that allow operators to maximise vehicle uptime.
How can Geotab help you meet your bus or coach fleet's sustainability goals?
Geotab is passionate about supporting its customers to reduce their environmental and social impacts. Our passenger transport fleet management solution allows bus and coach operators to reduce their fuel consumption through economic driving by giving you access to near real-time insights on fuel usage and efficiency. Route optimisation can reduce total mileage, and driver training can actively reduce both noise and air pollution by instilling an optimised driving style that reduces engine noise and exhaust emissions. The dashboards and reports in MyGeotab then make it easy for you to report on your progress towards your fleet's sustainability goals.
Geotab also supports the most models of electric vehicles on the market and will support your transition to electric with insights into charging activity, energy usage and state of charge.
Make your fleet safer, smoother, greener and leaner!
Discover how our web-based software and vehicle telematics can help you take complete control of your passenger transport fleet and prepare it for the future.