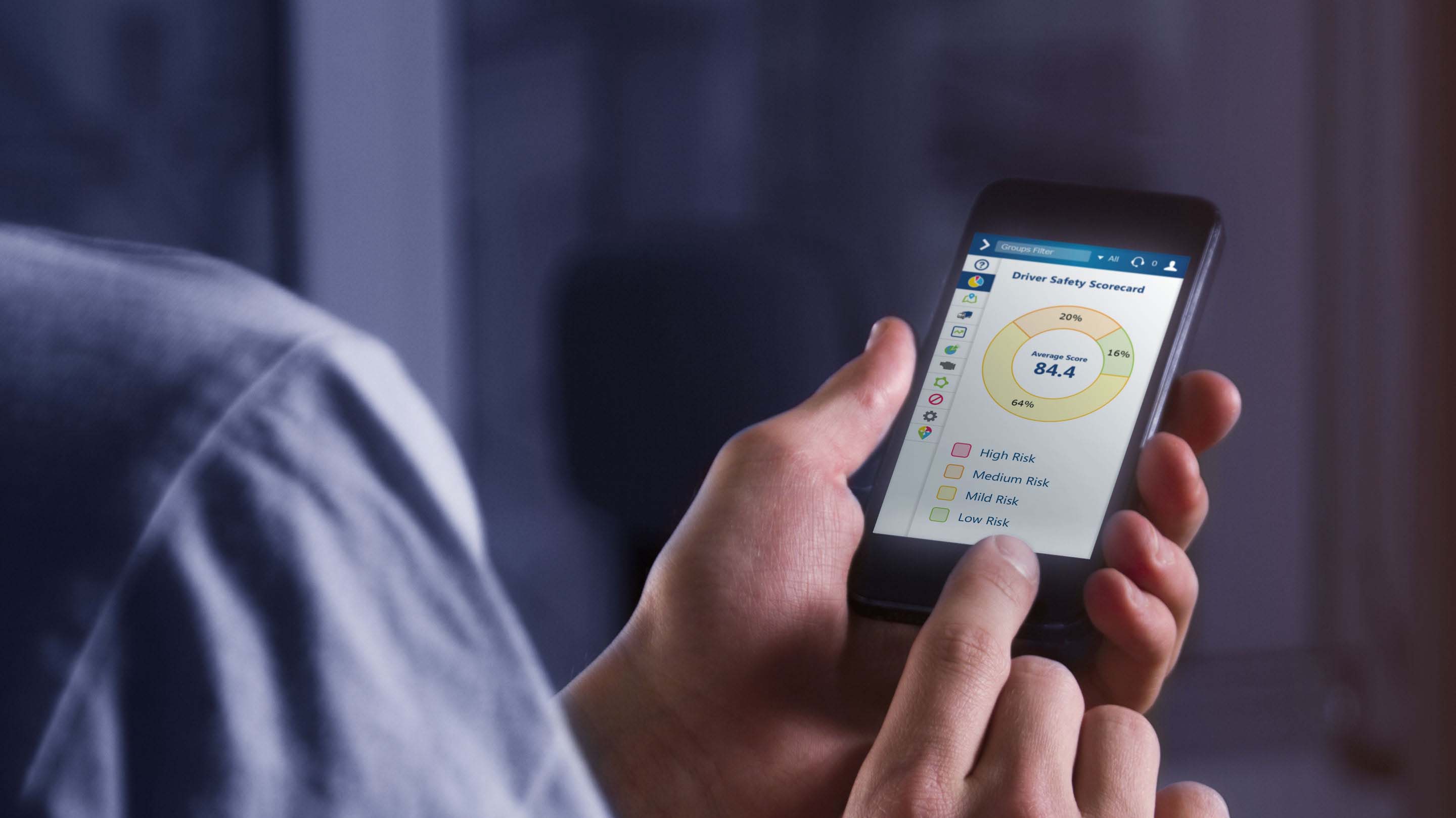 Alert your team to better driving habits
Coach your team in the vehicle with automated alerts set in MyGeotab.
Request a demo
Driver training for safe driving habits on the road
By extending your telematics platform with GO TALK or an in-vehicle buzzer, you can provide in-vehicle driver safety training. Set alerts for company rules, and notify drivers of harsh acceleration, turning or hard braking, as well as speeding or driving without a seat belt, with an audible warning.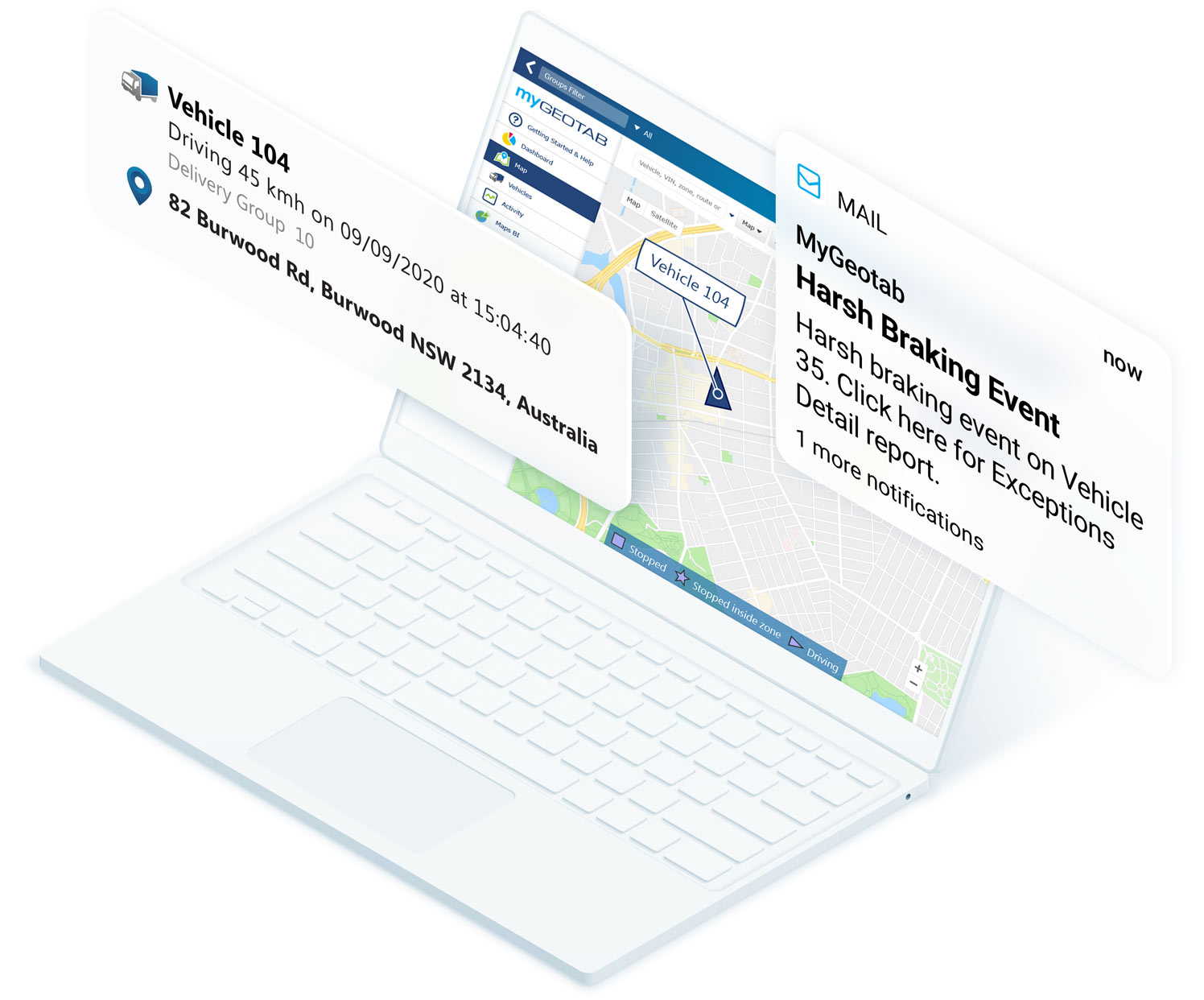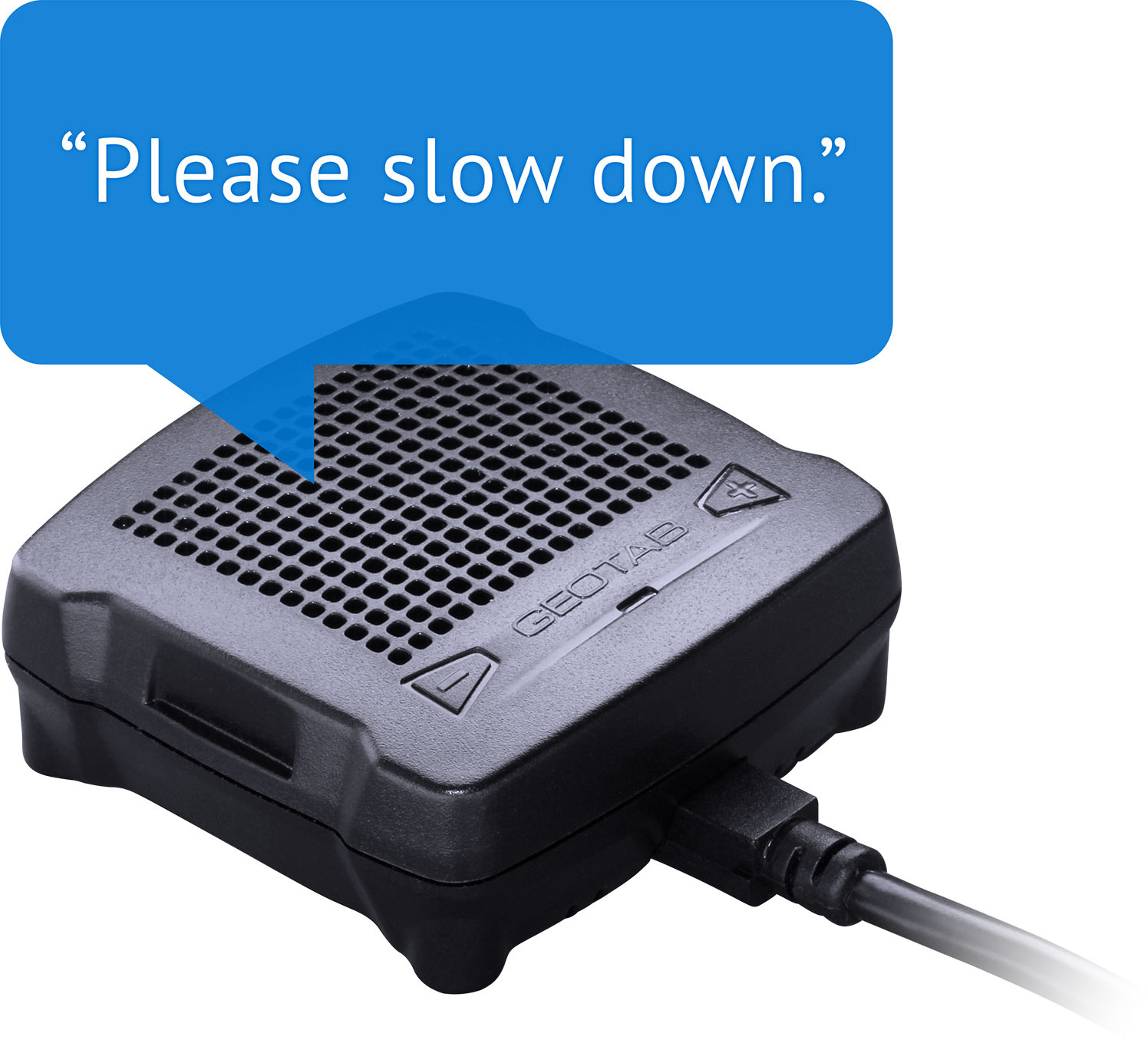 Customised rules to match your policies, and customised alerts to drivers
Geotab's fleet management software lets you tailor the rules to match your own policies. Only notify drivers of broken rules you set, even if they're more conservative than road rules. With GO TALK text-to-speech technology, you can provide fully customised spoken messages in the vehicle.
Analyse broken rules over time to identify risky drivers
Geotab's reporting suite allows you to manage ongoing driver training needs. Identify risky drivers or poor and unsafe behaviours as a trend to see who is improving and who isn't so you can provide additional support before a collision occurs.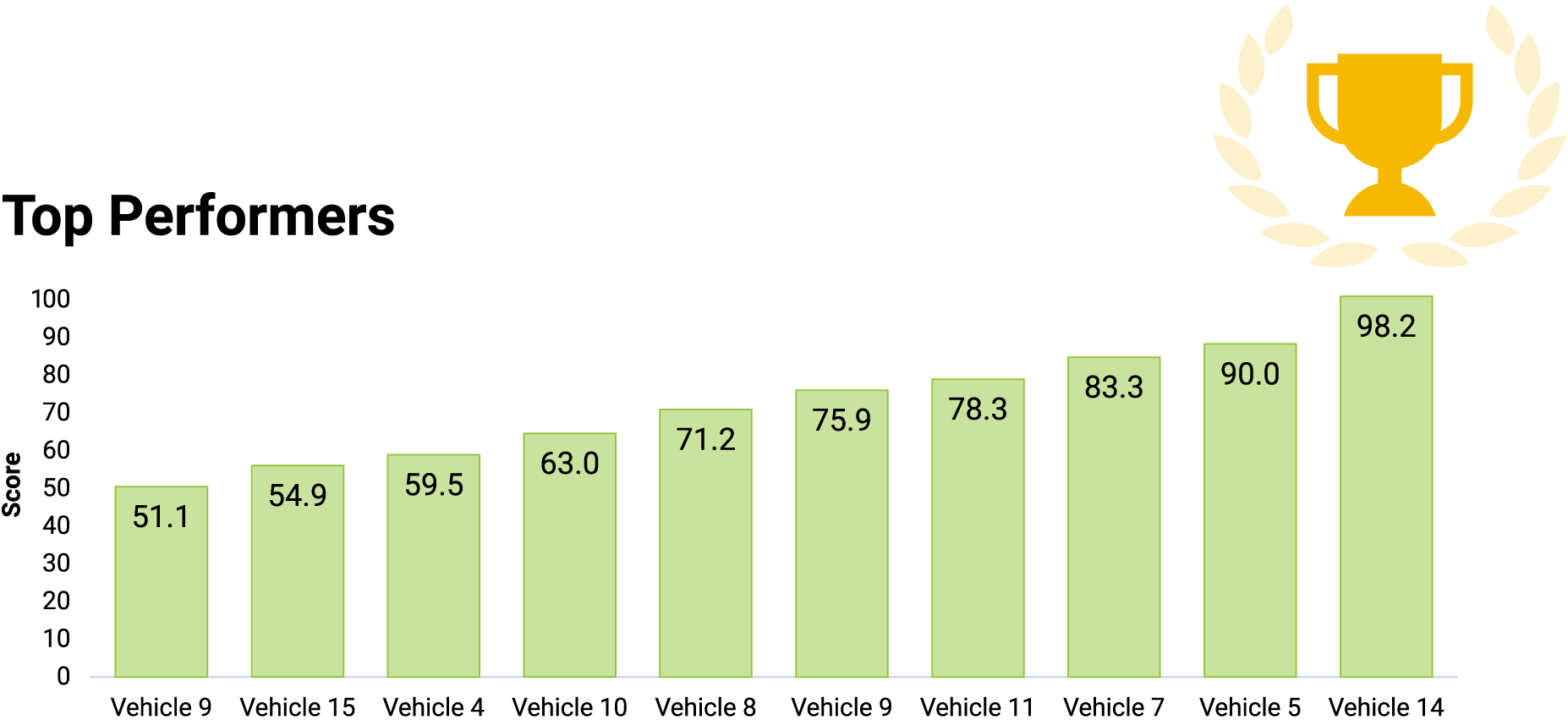 ---
Marketplace
Driver coaching solutions from Geotab Marketplace
Promoting safe driving habits and training can help you save time, money, and lives. Solutions include risk management reports, fatigue monitors and our GO TALK hardware.
See solutions
Ready to improve driver safety?
Let us show you how simple it is to use our web-based fleet management software and fleet tracking devices to coach your drivers.