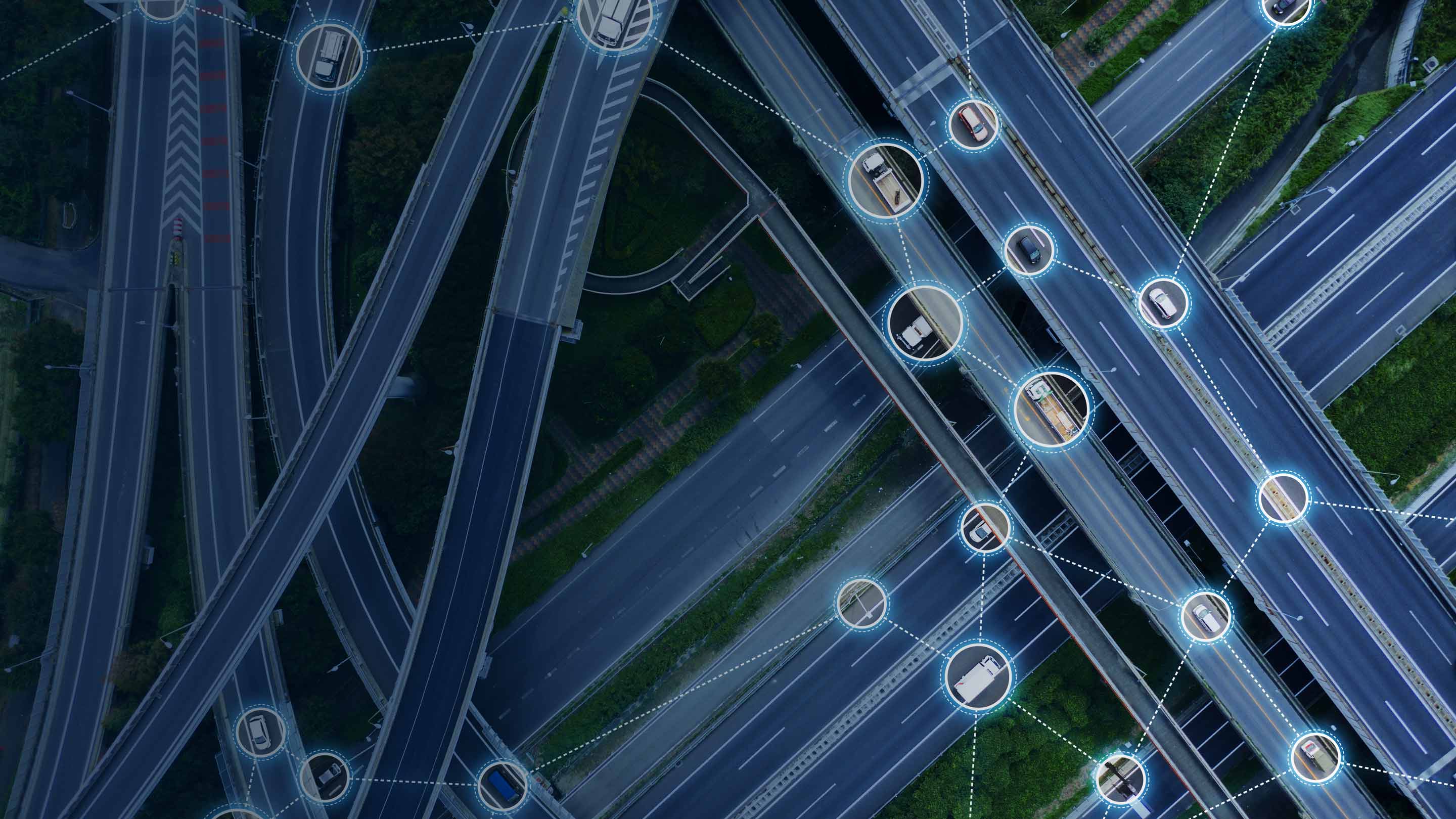 Vehicle telematics connected your way
GO device, OEM embedded or third party hardware, Geotab makes vehicle telematics secure and consistent.
Schedule a demo
Connect your fleet with the power of choice
Video case study
Improving driver safety with Geotab telematics
The Franklin County Engineer's office talks about why the Geotab solution was the right fit for both optimising their mixed fleet while also tackling driver behaviour.
How all-in-one vehicle telematics simplifies fleet management
---
Fleet and vehicle telematic resources
Learn how in-vehicle telematics solutions capture important vehicle and driver data to improve fleet operations. Discover new use cases, tips and tricks that will help you reduce costs and gain more control of your fleet.
---
Commonly asked questions
What is telematics?
Telematics is a method of monitoring cars, trucks, and other assets by using embedded hardware called telematic control units (TCUs). A TCU monitors the status, location and behaviour of a vehicle including driver behaviour, engine fault codes and GPS location. Capturing and analysing real time data from the hundreds or thousands of fleet vehicles enables effective fleet management and operational control.
What is a telematic control unit (TCU) ?
A TCU is a small computer in your vehicle that is able to report on nearly every detail — from speed and idling, to fuel use, low tire pressure, and more. This information can mean saving on maintenance costs by better monitoring vehicles or improving fuel efficiency by learning more about driving habits.

A vast amount of data can be processed and analysed with a telematics device and other connected hardware or sensors, such as:
Position (GPS)
Vehicle speed
Trip distance/time
Idling time
Harsh braking and driving
Seat belt use
Fuel consumption
Vehicle faults
Battery voltage, and other engine data.
What are the benefits of using Geotab GO devices?
Geotab GO devices are completely agnostic. They work with almost every OEM and over 9000 different vehicle makes, models and year. This broad coverage means that organisations have freedom of choice regarding the makeup of their fleet. They are not locked into a single OEM and can deploy mixed fleets of diesel, gas, EV and PHEV vehicles of all sizes and functions.

Geotab Go devices capture the industry's broadest and richest streams of vehicle data giving fleet managers more information about their vehicles and drivers. More information means better visibility, more control and better business outcomes.
What are the benefits of OEM telematics?
OEM telematic devices are easier to get up and running. Because they are pre-installed, a simple remote and contactless activation makes them operational. There is no vehicle downtime for installation and no additional hardware costs.
Ready to work with Geotab?
Let us show you how our easy-to-use solutions can help manage fleet vehicles at all levels.