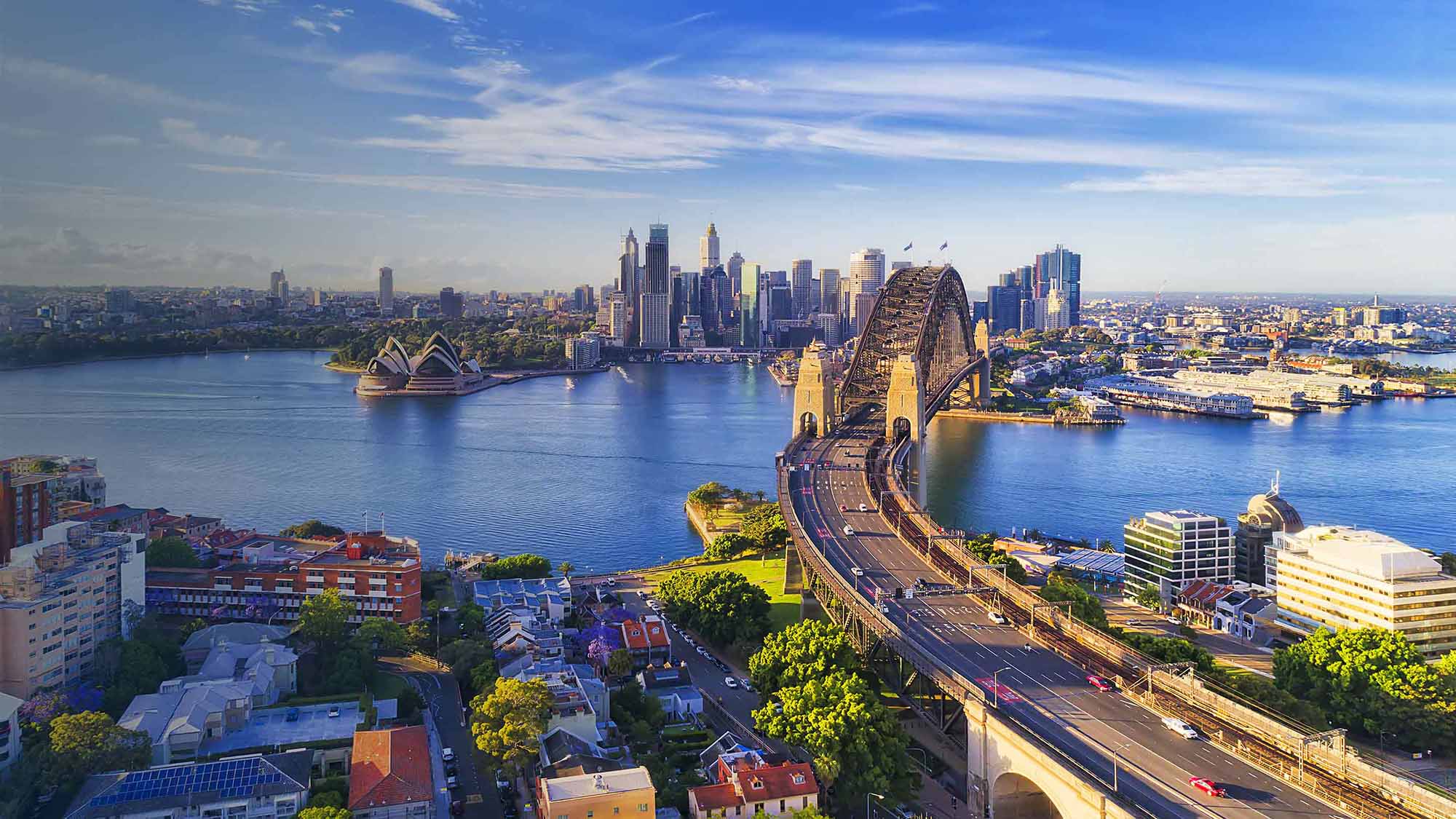 Fleet telematics, tracking and management solutions to power your business
Geotab's unrivaled fleet management solution lets you harness fleet asset data for efficiency, cost control, and safety.

Geotab is the global leader for connected vehicles
World's largest
Join the world's largest connected fleet.
20 years
20 years of continuous growth.
40,000
Relied upon by more than 40,000 businesses.
Best performing
Commercial telematics provider.
40 billion
Data points collected daily.
2.5 million
Connected vehicles, globally.
---
One device, many possibilities
The small form-factor Geotab GO9 connects every vehicle in your fleet. Beyond just GPS data, pull engine diagnostics, driver performance and much more.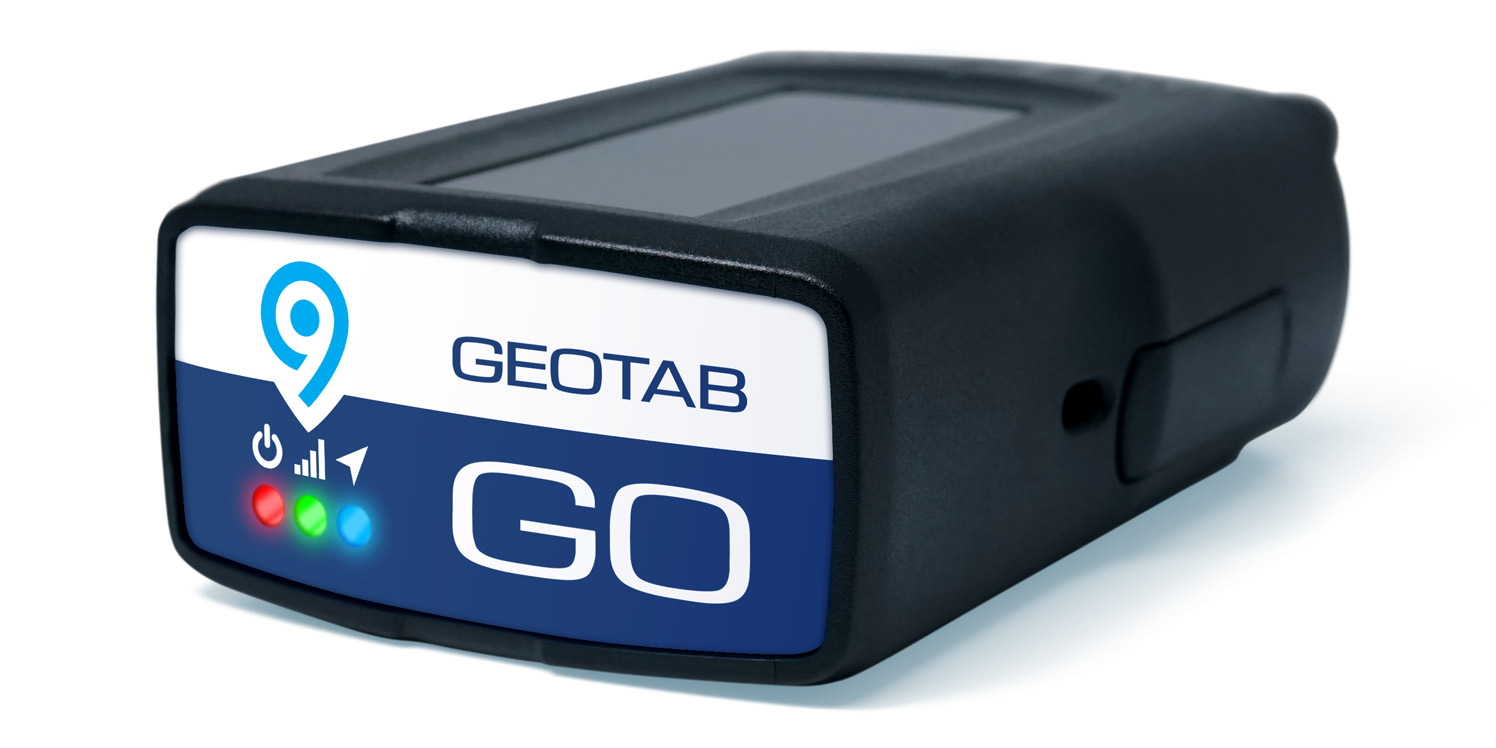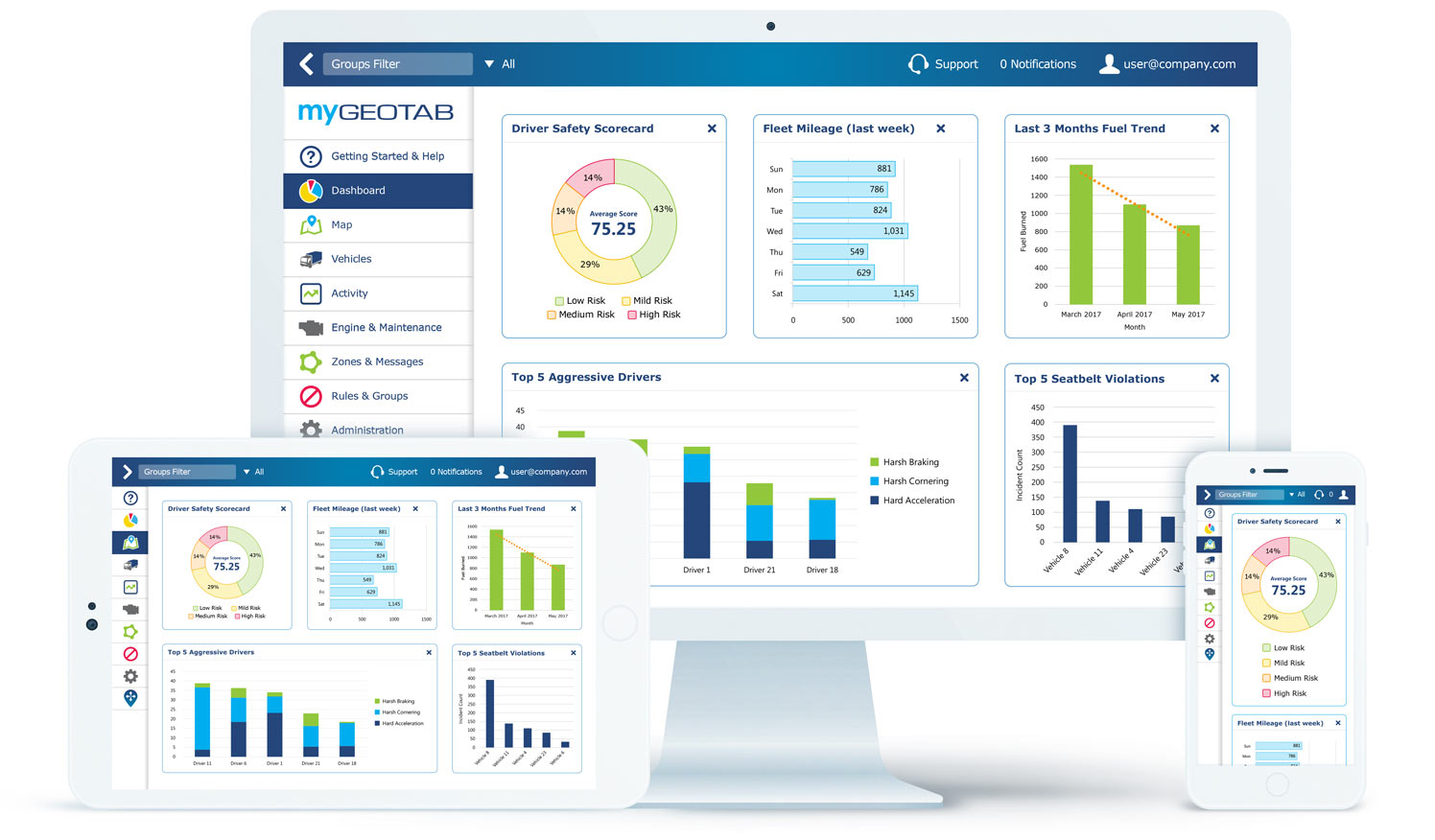 A powerful cloud software package
Monitor your fleet in real-time, analyse data from your vehicle assets, and utilise any one of Geotab's suite of standard reports - or build a custom report unique to your needs.
Expand further for a tailored solution
With hardware and software integrations, you can connect to all the unique parts of your fleet. Monitor external sensors, or run custom reports on your data to get the most out of your fleet.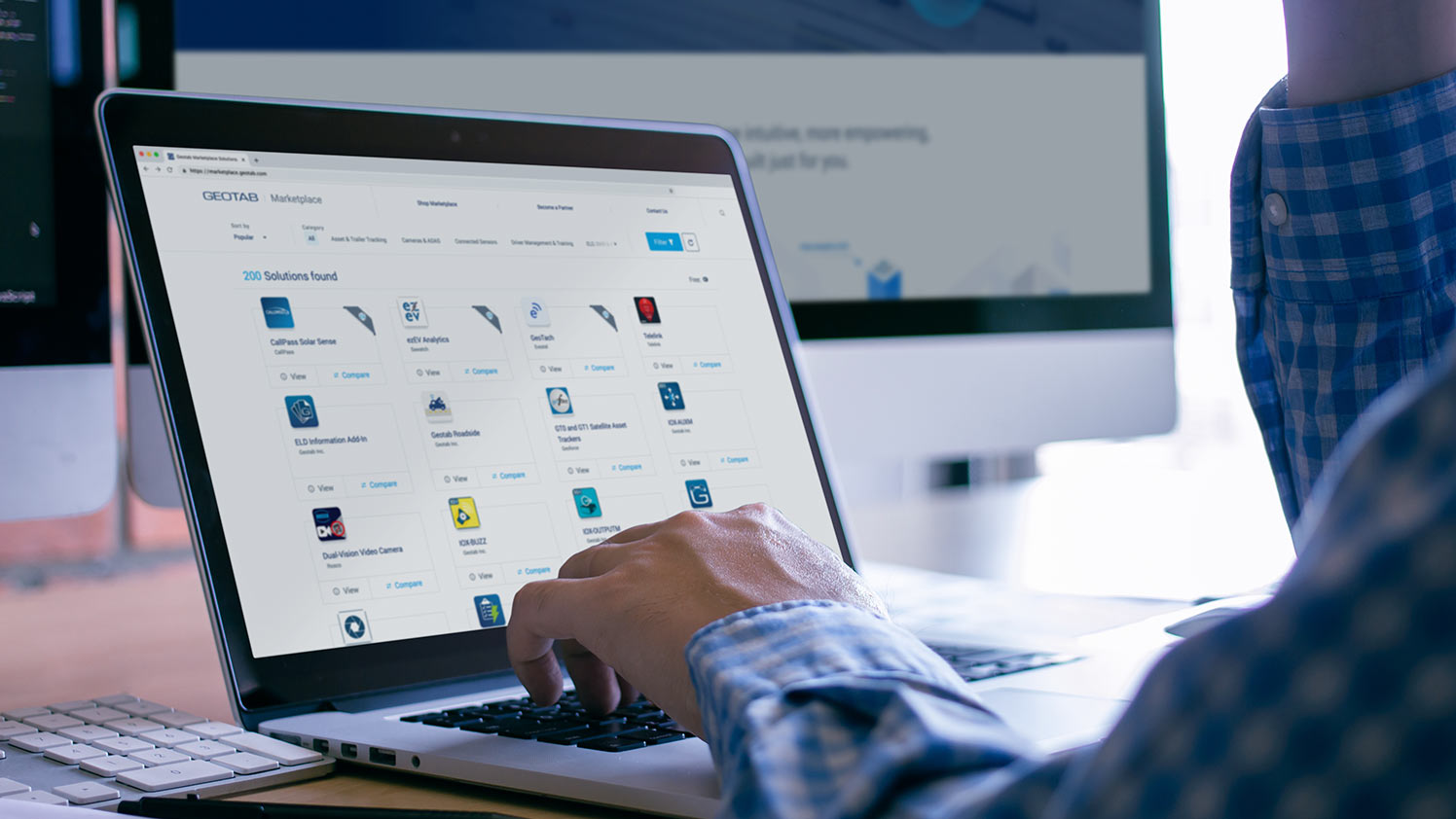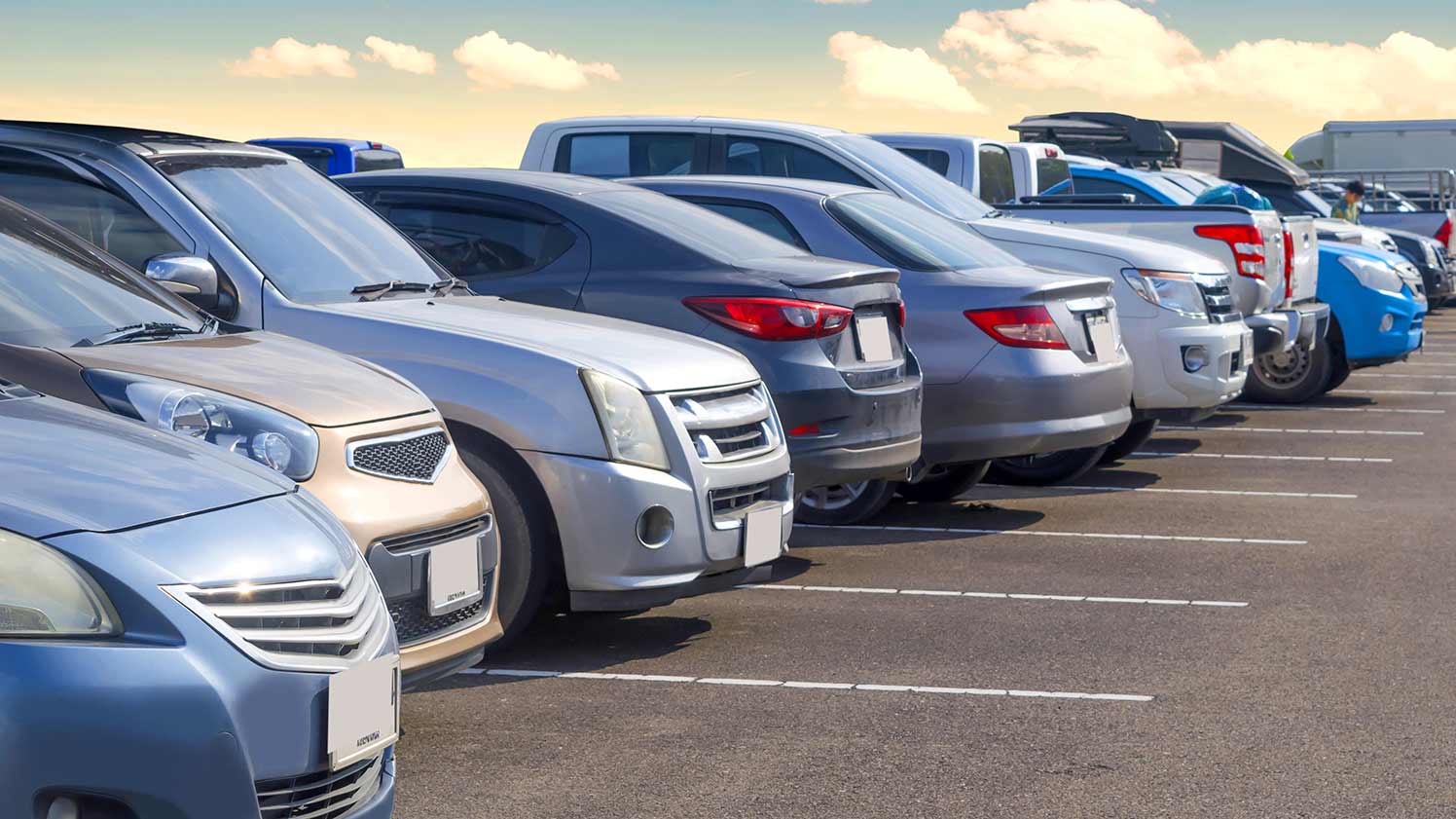 Supporting every fleet
Geotab's fleet management platform is the go-to for all kinds of fleets - heavy or light, internal combustion or electric (EV).
---
How Geotab delivers value
As an engineering-first organisation Geotab drives fleet performance by focusing on six Pillars of Innovation. Each Pillar delivers value for our customers by managing costs, increasing efficiency, or providing access to our Marketplace of partner services.
Productivity
Track, route and dispatch drivers to ensure a productive fleet.
Optimisation
Drive efficiency & cost savings in fuel efficiency and planned fleet maintenance.
Safety
Analyse and encourage safe driver behaviour with reports and in-vehicle coaching.
Sustainability
Reduce carbon and particulate emissions, or integrate EVs and electrify your fleet.
Compliance
Ensure road rule compliance with safety checklists and speeding reports.
Expandability
Our open platform lets you integrate hardware or software options to drive performance.
---
---
Commonly asked questions
Geotab is a telematics and technology company that works to connect commercial vehicles to the internet and provide web-based analytics to help customers better manage their fleets. Geotab's open platform and Marketplace allow both small and large businesses to automate operations by integrating vehicle data with their other data assets.
What fleet management solutions do Geotab offer in Australia?
What are the advantages of using Geotab's fleet tracking solutions?
Advantages of using Geotab's fleet tracking solutions include:
• Tracking for unpowered assets and other equipment through fleet management software
• Protection for mobile assets from theft
• Monitoring of asset utilisation and productivity
To learn more, visit Geotab's
Asset tracking and management
solution page.
What industries does Geotab work with?
Geotab works with a wide range of industries including agriculture, field sales and services, mobility, utilities and so much more. For a full list, visit our
Industries page
.
Is your industry not listed? Reach out for a
chat
and we'll be happy to show you the vast capabilities of our solutions.
Fleet tracking provides visibility into where a vehicle is and what it is doing. It also works to monitor drivers and vehicle-related issues including speeding, harsh braking, sharp cornering, hard acceleration and more.
To learn more, visit Geotab's
Asset tracking and management
solution page.
What is a fleet tracking system?
A fleet tracking system is a device or apparatus that is either plugged in or built into a vehicle to monitor and provide data insights based on vehicle activity. External devices, like the
Geotab GO device
, plug into a vehicle's OBD port to pull data and transfer it back to a cloud-based data management system. Other fleet tracking systems are built in, like those from OEMs, and help provide specific insights for the make of the vehicle.
What is the benefit of fleet telematics?
Fleet telematics have a number of benefits, including improving safety, customer service, streamlining vehicle maintenance and minimising downtime, enhancing fleet compliance and generating revenue. To learn more, explore the Geotab website and visit the varying solutions pages to see how Geotab can benefit your fleet.
What is the Geotab GO vehicle tracking device?
The Geotab GO is a vehicle tracking device that is installed in a vehicle and works to provide insight into vehicle activity. It is an easy-to-install device that helps fleets monitor and manage fleet data and activity through reports processed in
MyGeotab
. The GO device provides accurate, real-time data information to help fleet managers better manage vehicles and drivers alike.
To learn more about the Geotab GO device, visit the
Vehicle Tracking Device
page.
What telematics software packages does Geotab offer?
Geotab offers multiple telematics software packages for fleets around the world. There are three packages available in Australia, including the Base, Pro and ProPlus plans. Each plan has specific options available. To see a full list of our plans and the features they include, visit our
Software Packages
plan page.
For more information on the type of data you can utilise for your fleet, visit our
Fleet Management Software
page.
---
Connect with an authorised reseller
Let us show you how simple it is to use our web-based software and telematics devices to manage your fleet.