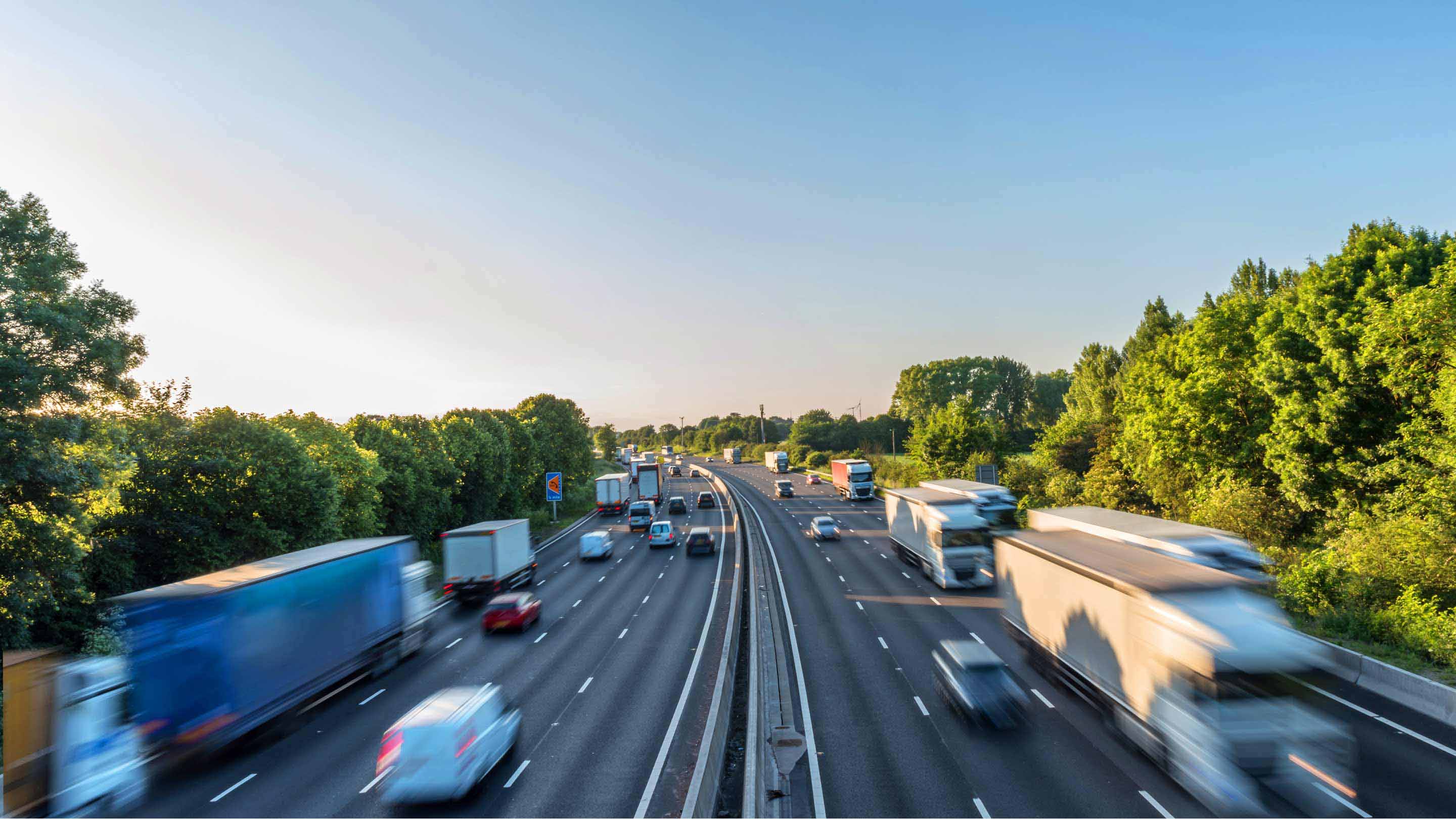 Sustainable solutions for fleet management and the automotive industry
Accelerate your green fleet management goals with Geotab's automotive industry sustainability solutions.
Request a demo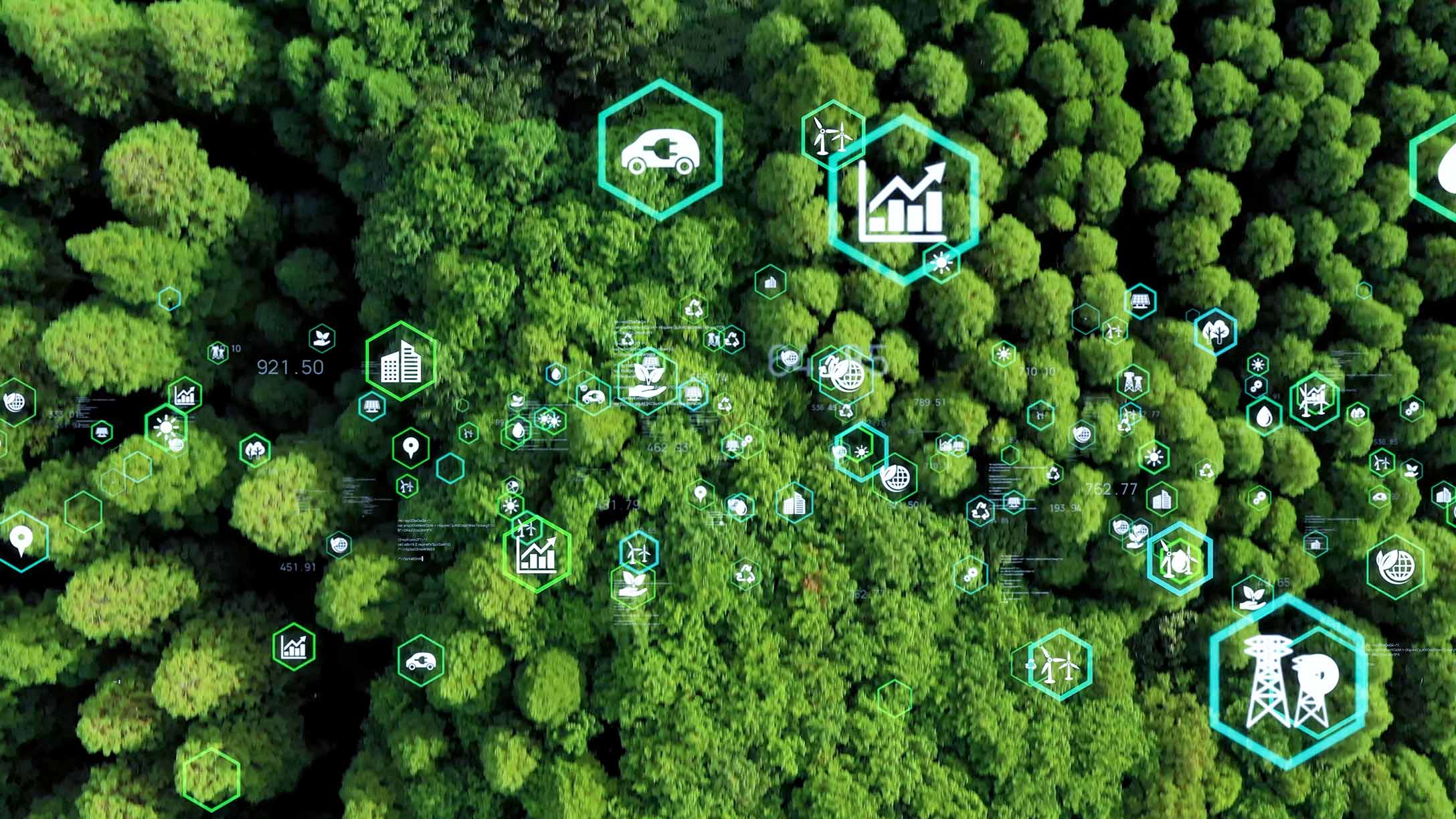 What is sustainable fleet management?
Sustainable fleet management involves monitoring and measuring fleet operations to optimise performance, save money and time, reduce miles traveled, extend the life of your fleet and reduce carbon emissions.

It includes lowering fuel consumption and costs, meeting emission goals and standards, optimising routes, enhancing efficiency, taking a proactive approach to maintenance, choosing alternative fuels and integrating electric vehicles into your fleet.
---
Fleet sustainability solutions with Geotab
Geotab offers a wide range of fleet sustainability solutions to help you achieve your goals.
Learn more about EV fleets
---
Take your fleet into the future with the EV Suitability Assessment (EVSA)
Electric vehicles are an essential component of an effective fleet sustainability strategy. Integrating EV into your existing fleet can help you reduce greenhouse gas emissions, fuel consumption and costs and fleet maintenance expenses. However, not all vehicles are ideal for conversion. The EVSA will help you pinpoint the best vehicles for your green fleet, ensure you invest wisely and achieve your fleet sustainability goals.
Learn more about the EVSA
---
Choose alternative fuels and improve efficiency
Switching from gasoline to biodiesel, ethanol blends or alternative renewable fuel options like propane can help you reach both green fleet and economic goals. Geotab's Green Fleet Dashboard can help you save on fueling and enhance your sustainability efforts by providing valuable insights, including fuel use, driver habits, idling trends and EV usage. It also enables you to compare your fleet's performance against similar fleets in the Geotab ecosystem.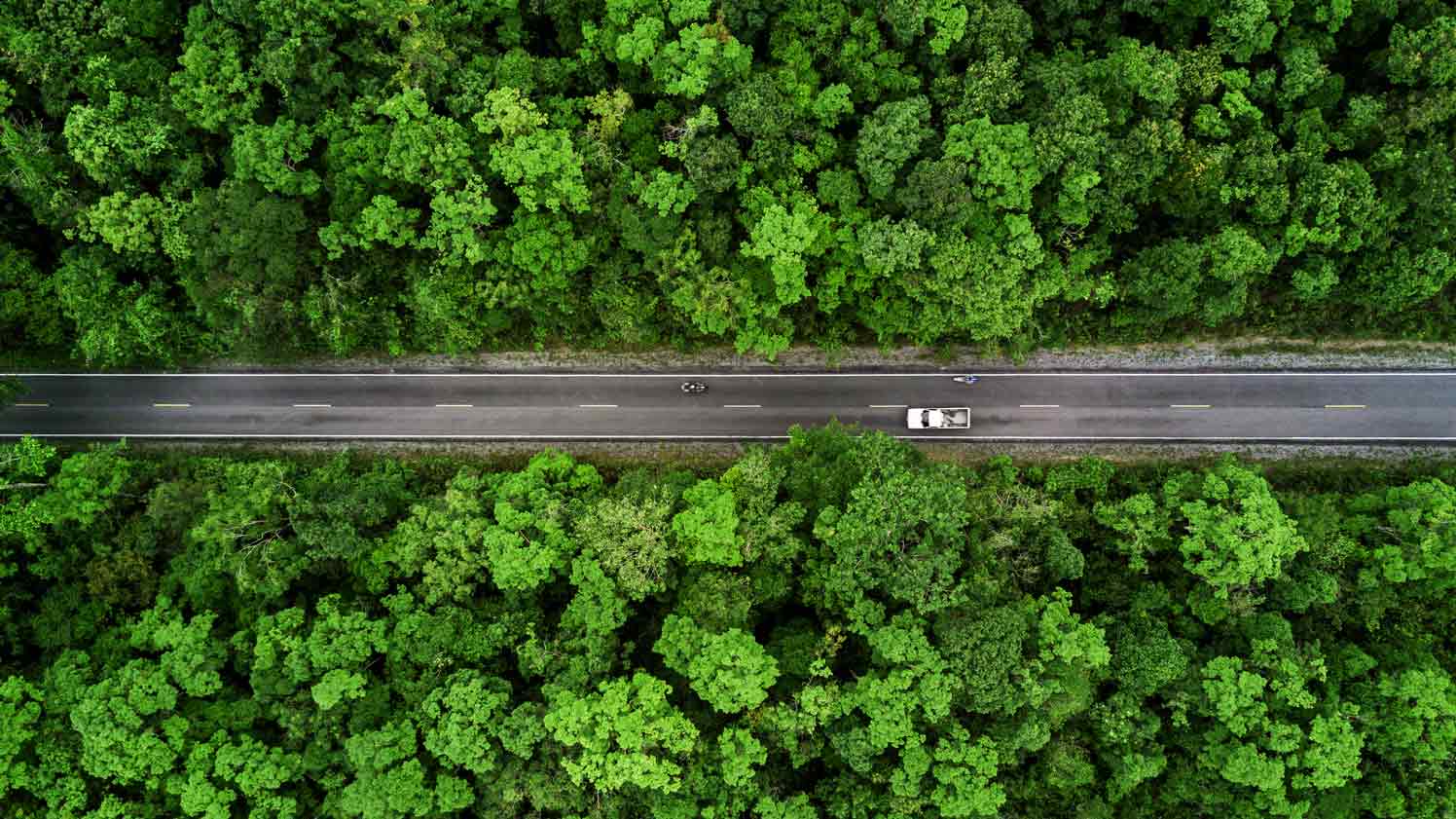 ---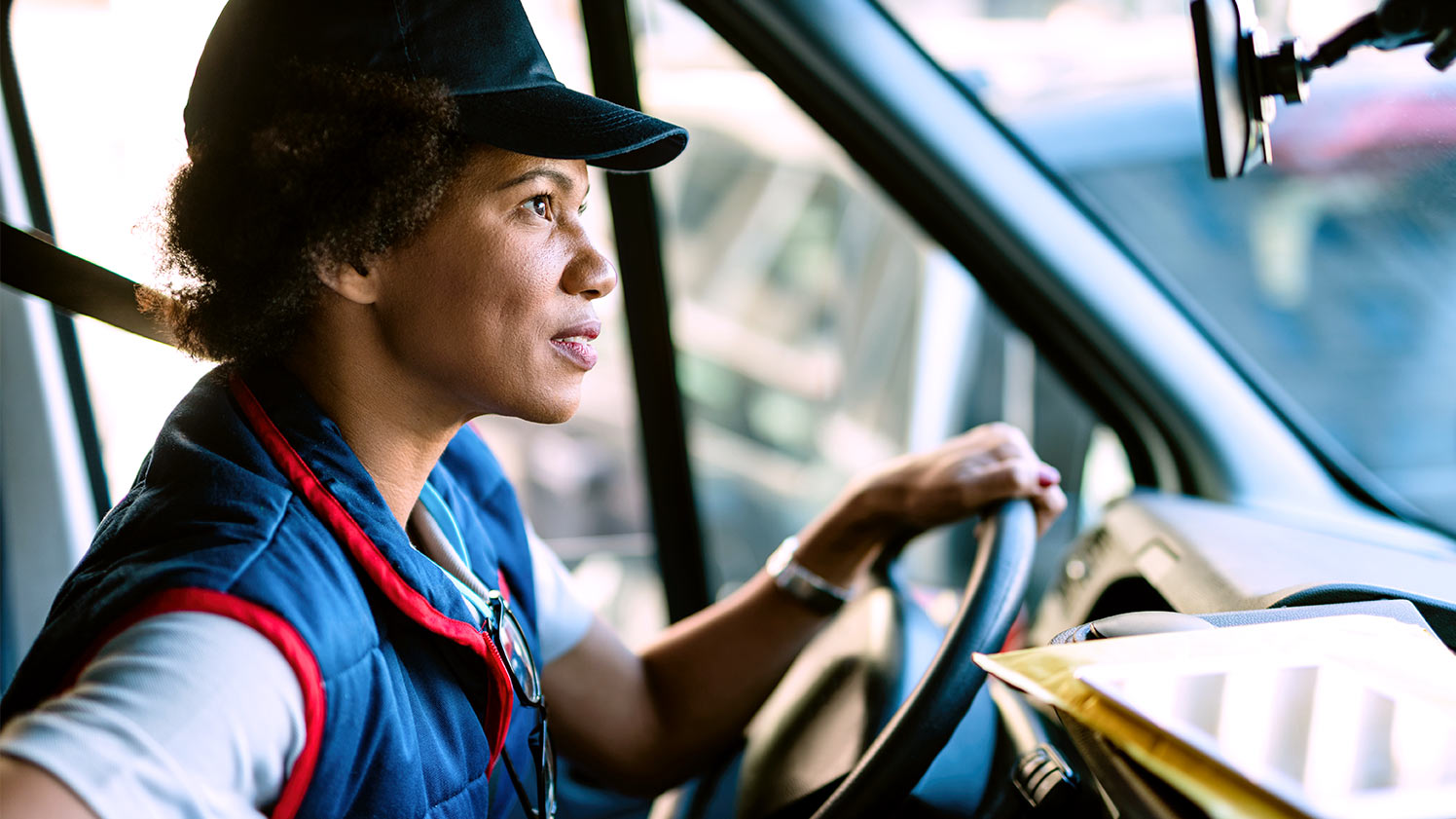 Empower drivers to be safe and contribute to fleet sustainability
What your drivers don't know can hurt them and can curb your fleet sustainability goals. Geotab solutions provide visibility into behaviours that are unsafe and harmful to the environment, such as harsh braking, cornering, speeding and excessive idling. Alerts and notifications enable drivers to make corrections and improvements in real time, and provide you with the insights you need to coach your team to higher performance.
---
What are the benefits of improving fleet sustainability?
On top of the environmental imperative, effective fleet sustainability management makes good business sense. A fleet sustainability strategy will help you minimise your carbon footprint, improve fuel economy, and extend the life of your vehicles and equipment.
Reduce maintenance costs
Use Geotab's Trip History Report and The Last Three Months Idling Trend Report to eliminate excessive idling and wear and tear and keep your fleet in optimal health.
Improve driver performance
Set rules, alerts and notifications and use Geotab tracking devices to reinforce healthy and safe driving habits, and use the Driver Safety Report card to assist with coaching drivers.
Reduce carbon emissions
Use the Green Fleet Dashboard to reduce idling and identify vehicles and equipment that are generating excessive amounts of CO2.
Achieve greater fuel economy
Make alternative fuel choices and use Geotab's Average Fuel Economy Report to track consumption and costs.
Reduce miles traveled
Avoid wasted time behind the wheel and improve efficiency and customer service by optimizing routes with the MyGeotab App.
Integrate EV into your fleet
Use Geotab's EVSA to gain valuable insights to make conversion decisions with confidence.
---
Commonly asked questions
What is fleet sustainability?
Fleet sustainability is the practice of reducing the environmental, economic and social impact of fleet vehicles. It includes asset tracking, reducing idling time, increasing fuel efficiency, reducing carbon emissions, right sizing your fleet and adoption of low or zero-emission vehicles.
How can Geotab help with fleet sustainability?
Geotab processes billions of data points every day. We use data analytics and machine learning to help customers improve sustainability, productivity and safety. With our solutions, customers optimize fleet performance, reduce fuel consumption, enhance driver safety and adhere to regulatory requirements.
What are the benefits of fleet sustainability?
Sustainable fleet management minimises impact on the environment, your fleet and the bottom line. Vehicle tracking makes green fleet management easier and enables you to make better decisions, enhance safety and performance and improve efficiency.
What is the advantage of Geotab's sustainability solutions?
Geotab's open platform and GO telematics devices retrieve critical data from vehicles to enable you to monitor every aspect of your fleet. Our solutions ensure you have all the data you need to identify and address inefficiencies, vehicle usage and issues and poor driver behaviour.