The agnostic, AI-driven platform for connected fleet management
Transform real-time data from any source into actionable insights for measurable business value.
Schedule a demo
Keep your fleet safe, productive and profitable with one integrated platform
Your fleet includes multiple vehicle types, drivers, assets and data that you need to manage towards operational excellence. Geotab simplifies every step of your journey to total fleet digitisation. Securely consolidate data from multiple sources into one agnostic platform that delivers the insights you need to build a better business.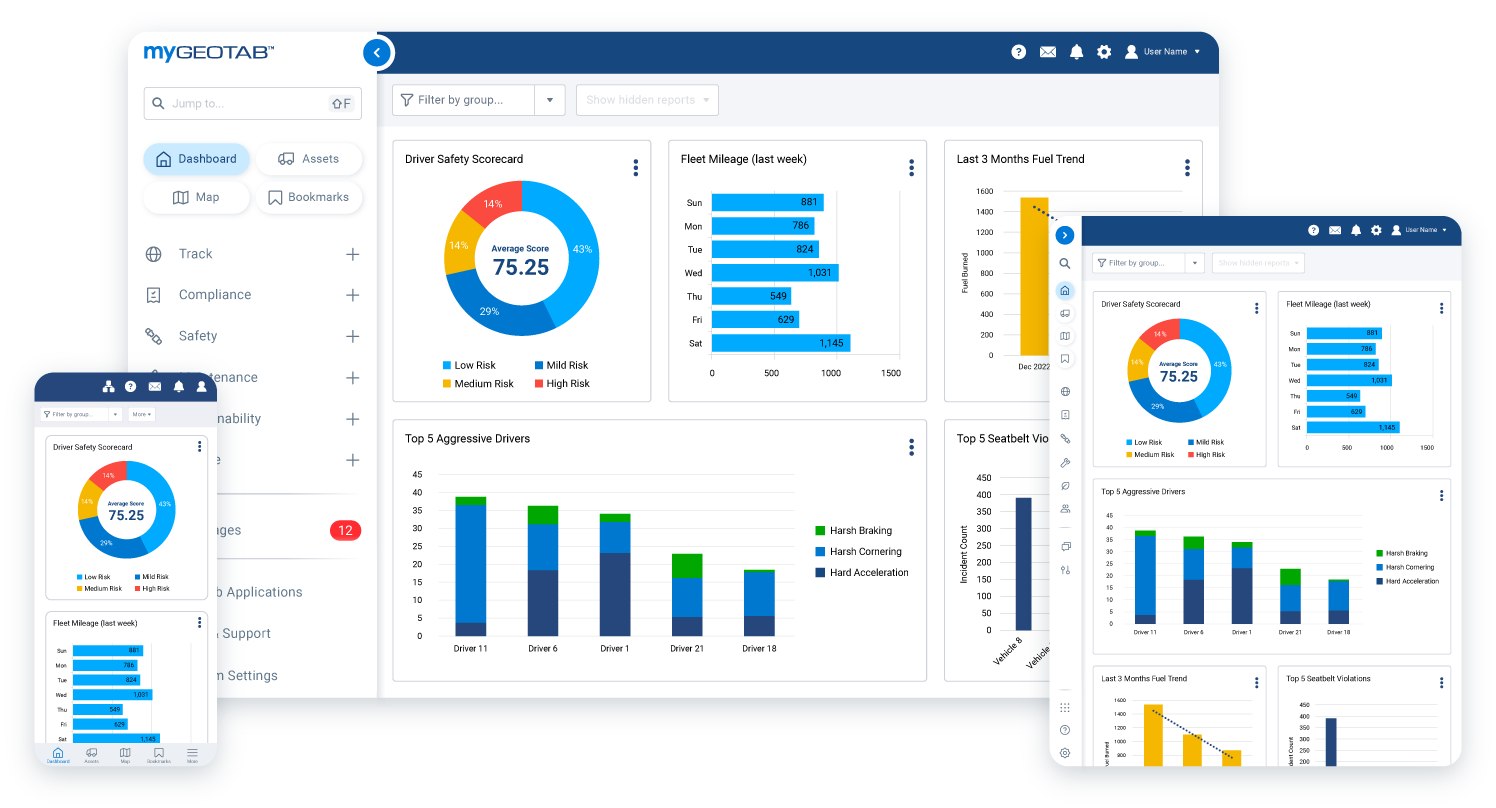 ---
What can the Geotab Platform do for your fleet?
Connect your assets your way
Connect assets via the Geotab GO device, OEM connected vehicle, or any third party device, sensor, or data stream.
Transform data into insights
Capture, normalise, and analyse all of your fleet and asset data and turn it into actionable insights.
Empower resilient operations
Plug into an open ecosystem of hardware, software and add-ons that you need to meet new opportunities and challenges.
---
---
Securely capture fleet data from anywhere and gather insights to make smarter decisions
Video
MyGeotab: AI-Enabled Fleet Performance
As a world-leader in IoT and connected vehicles, Geotab empowers enterprise fleets to meet their business goals — and continually unlock new opportunities for growth.
Fleet management resources
Geotab's latest fleet management blog posts offer tips and solutions for managing your fleet.
Ready to work with Geotab?
Let us show you how our easy-to-use solutions can help manage fleet vehicles at all levels.