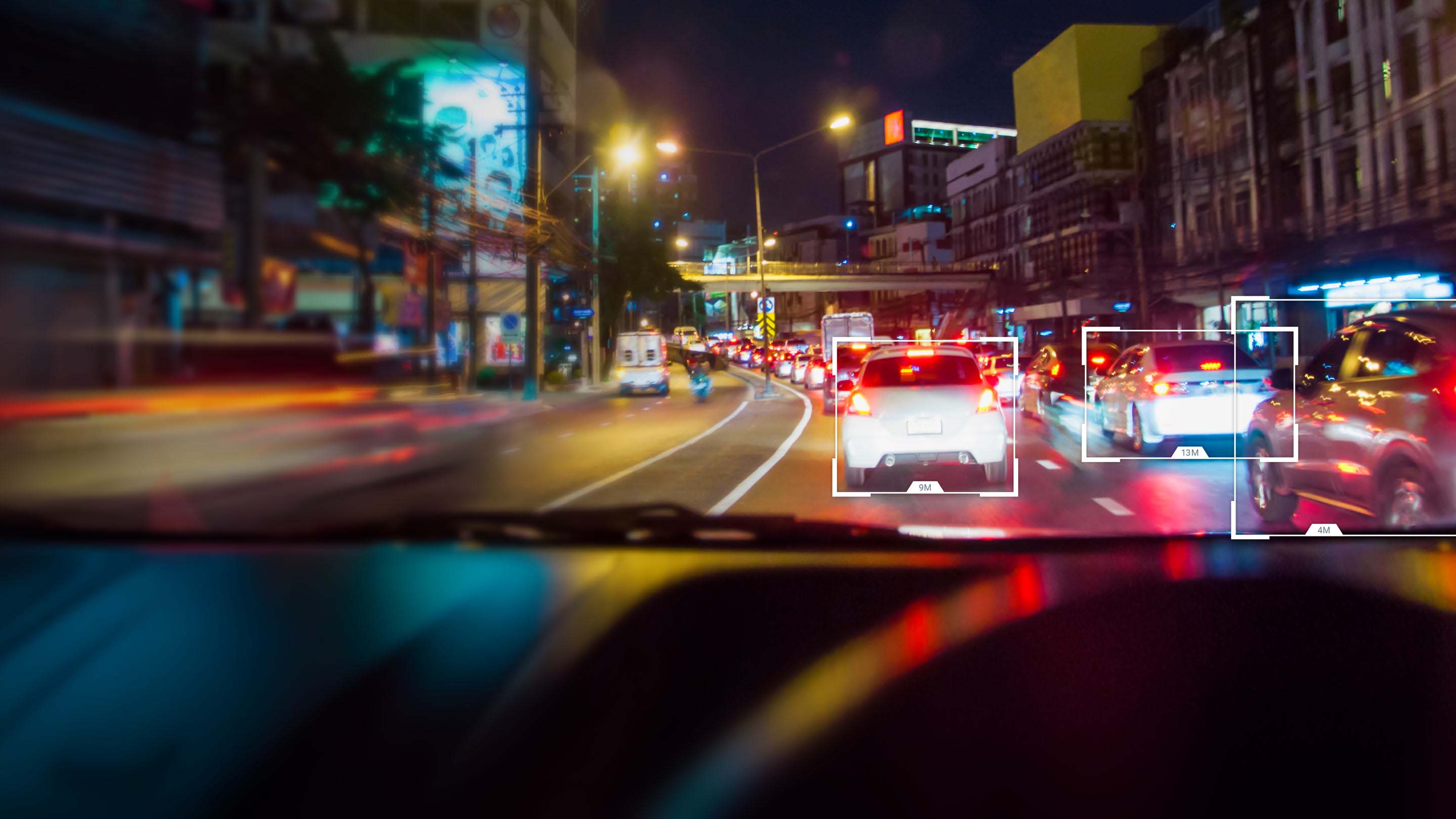 Fleet tracking dashcam for commercial vehicles
Support safety with high definition video of events in and around your fleet vehicles.
Request a demo
Record your fleet in action
Integrate dash cameras with your telematics solution for better visibility of drivers and vehicles. Video documentation will help you investigate and support any claims should a collision occur. Capture even more with LED night vision.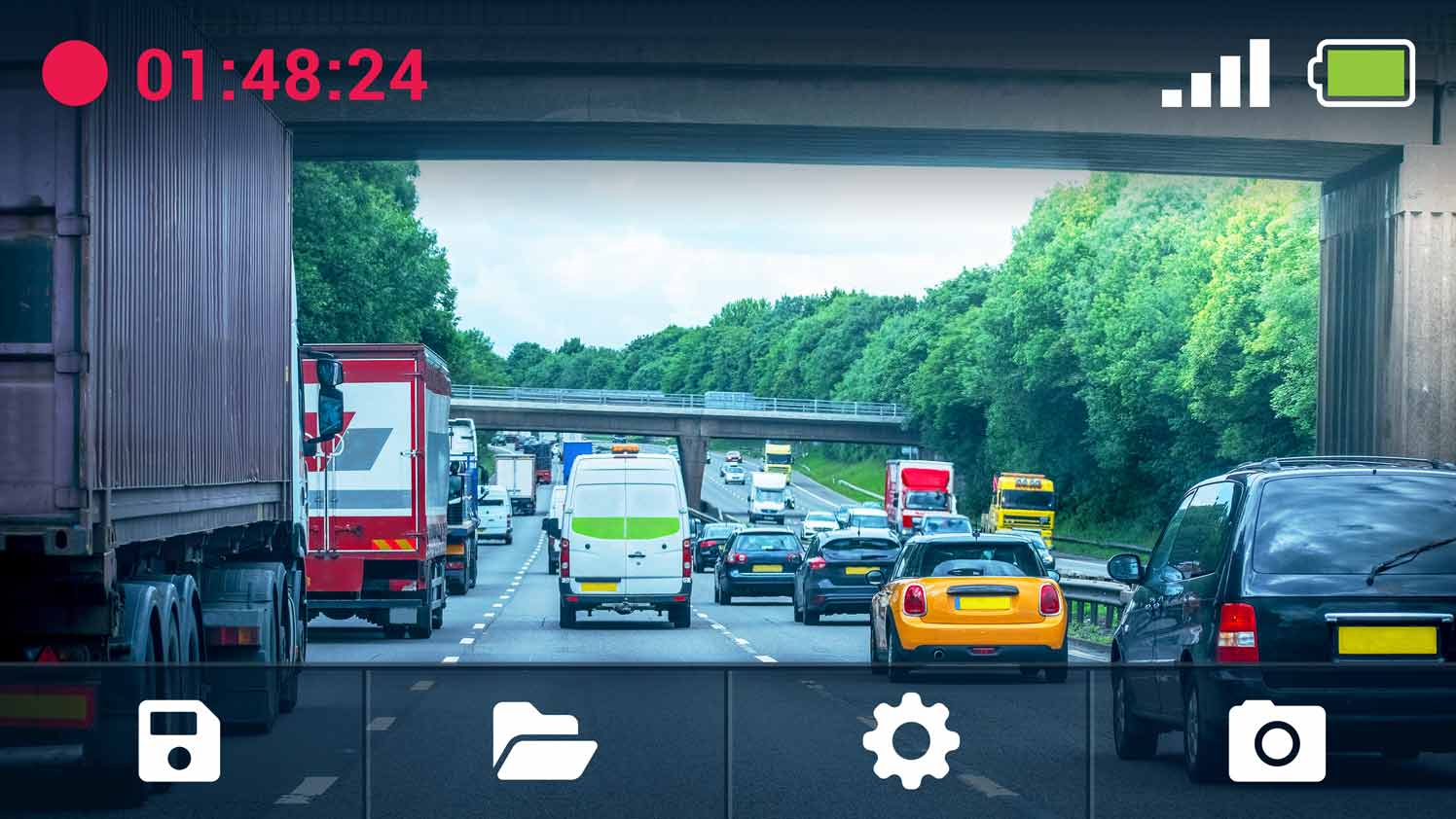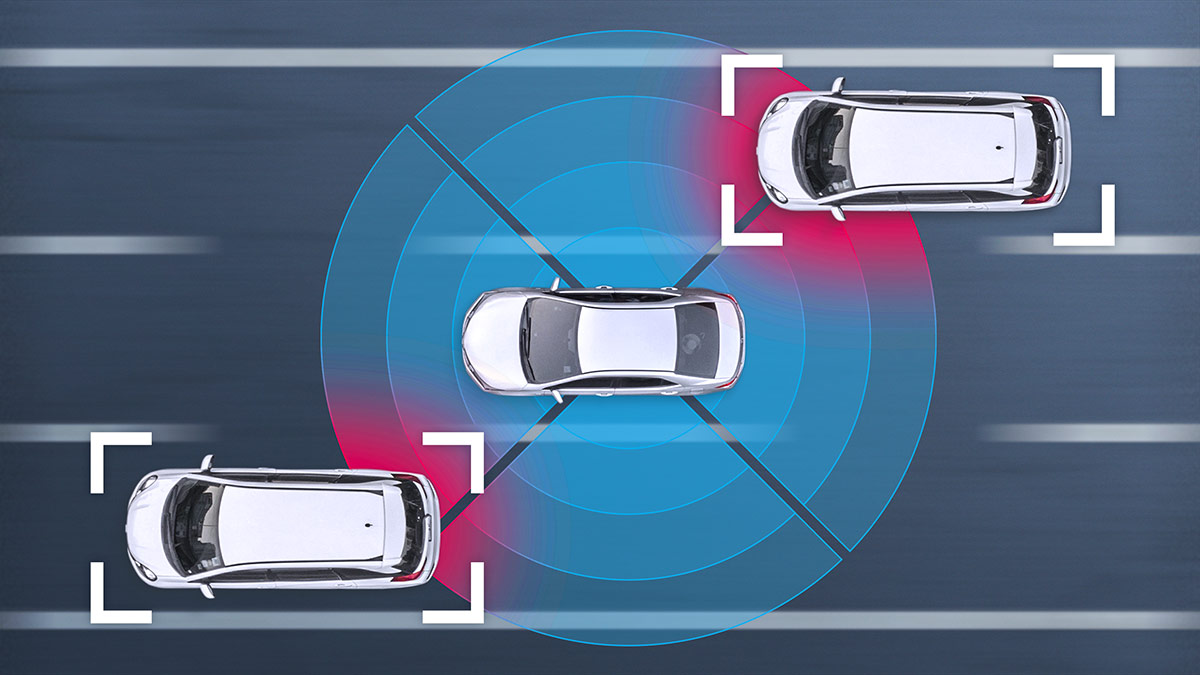 Stamp out risky driving
Having the evidence to view when an event occurs will help your team stay accountable for their driving behaviour. Get a 360 degree view of the fleet, helping you capture poor driving habits or other unwanted behaviours, such as smoking, tailgating, or mobile phone use.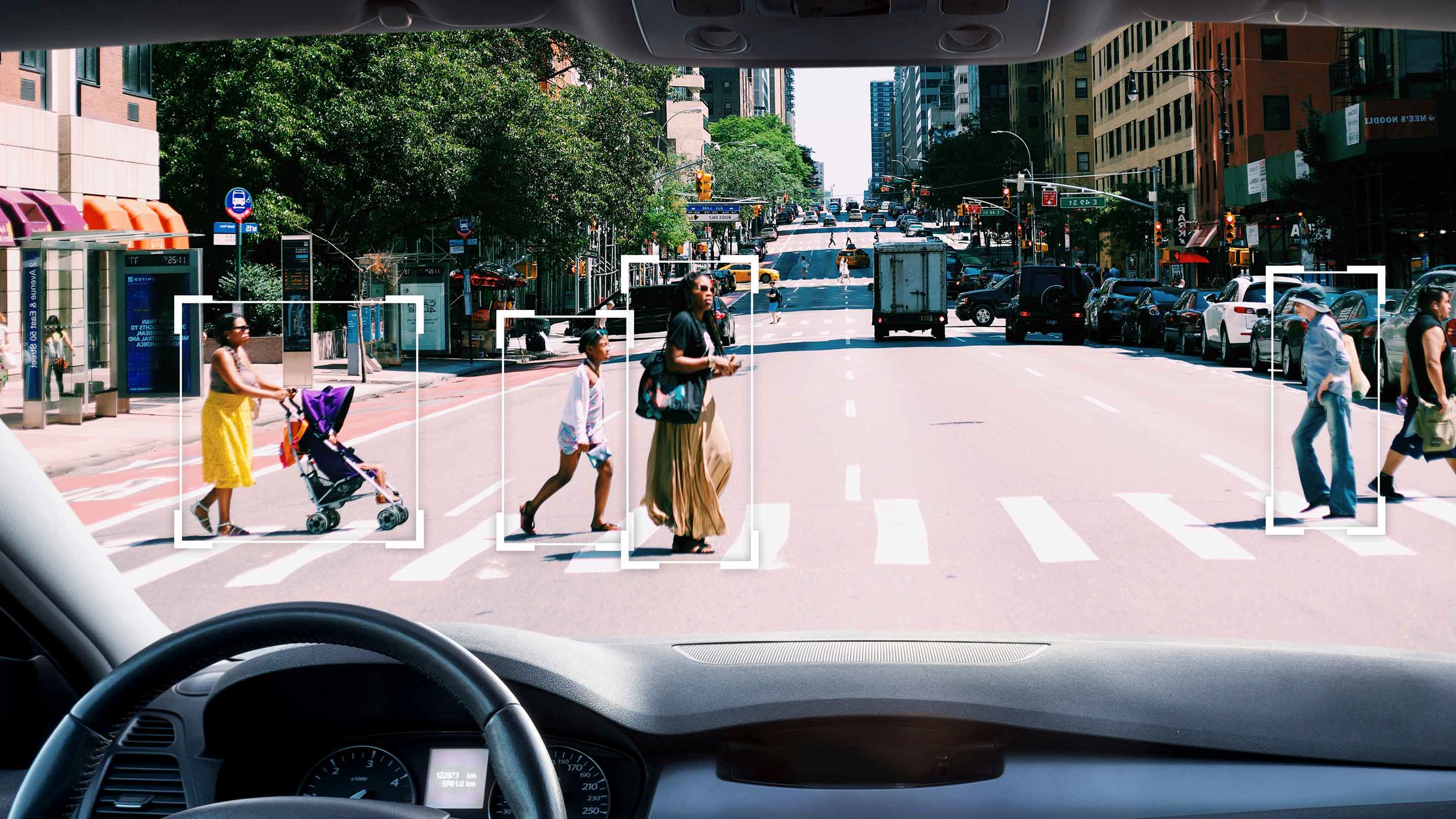 Manage asset and employee safety with recorded video
The road is a dynamic environment with many risks. Drivers can have at-fault or true collisions, risking themselves and your fleet vehicles.
Maintain visibility over driver activities
Use video to support driver learning and development
Save video records of collisions for insurance investigation
Automate notifications of adverse events by email, text, or desktop notification
See our solutions in action
Promote safety on the road
Complement driver management with video and real-time coaching. Artificial Intelligence can help identify unsafe or drowsy driving. Provide immediate feedback, and back up any claims with video evidence. Link video recordings with other trip information for a full picture of everything that happens when drivers are away from base.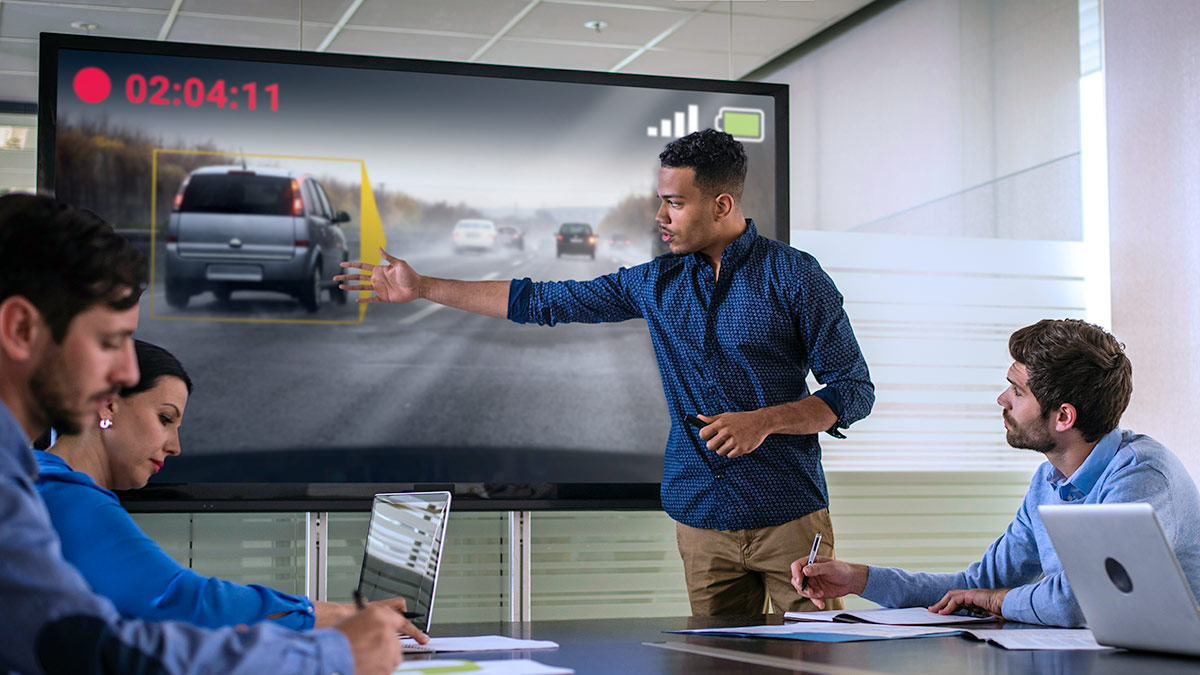 Marketplace
Fleet dash cam solutions from Geotab Marketplace
Monitor a vehicle's surroundings to reduce costs and improve safety. Solutions include video recording devices and monitors that can alert drivers of hazardous conditions.
See solutions
---
Commonly asked questions
What fleet dash cam solutions does Geotab offer?
Geotab's open platform enables for integration with top dashboard camera systems. We understand that there is no such thing as a one-size-fits-all solution. Geotab gives customers the freedom of choice and flexibility by allowing them to select the dashcam that best suits their fleet's needs. On the Geotab Marketplace, you can find our available camera options.
On Geotab's
Marketplace
, you will find a variety of camera and video solutions. Each solution has a variety of features, including live streaming and on-demand video, as well as infrared, ADAS and more. Choose an option based on the features and scenarios that apply to your fleet the most.
How does a Geotab fleet dash cam work?
Dashcams with Geotab integration are an Add-In for the MyGeotab platform. Installation of dash cam Add-Ins will be assisted by your Geotab Reseller. You'll be able to instal the hardware in your fleet vehicles once you receive it. Camera data, as well as telematics and fleet data insights, will be available to examine after MyGeotab is installed.
Does Geotab provide me with fleet dash cameras to use?
Geotab does not directly provide you with dash cameras as a part of your telematics plan. However, multiple dash cam solutions are available as Add-Ons from the Geotab Marketplace. To learn more about Geotab's camera solution partners and their features, vist the
Camera and ADAs
page in the Geotab Marketplace.
How long do you keep the dashcam footage for?
Each camera solution has different settings for footage storage. To learn more about Geotab's camera solution partners and their features, visit the
Camera and ADAS
page in the Geotab Marketplace.
What is the advantage of Geotab's dash cam solution?
There are numerous advantages to deploying fleet cameras and video, including:

• Live-action, downloadable recordings of collisions for insurance investigation
• Driver risk management
• Visibility over driver activities
• Driver learning support and development
• Automate notifications of unsafe driving events
How do I install my dash cam?
As Geotab offers multiple dash cam solutions, installation for each will differ. For best results, follow the instructions included with your physical device. To learn more about dash cams, visit the
Camera and ADAS
page in the Geotab Marketplace.
How can fleet dash cams help with driver safety?
Dash cams can be used to gather evidence in the event of a lawsuit, to notify drivers of dangerous situations, to proactively coach drivers for risk management or to provide security. Our customers can choose the camera system that best suits their needs from a selection of solutions offered on Geotab's
Marketplace
.
Ready to optimise fleet safety?
Let us show you how simple it is to use our web-based dash cam software to improve fleet safety.